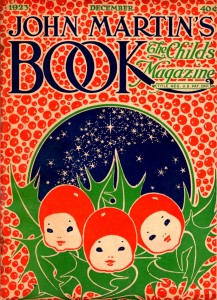 When I go through the piles of vintage children's magazines I've collected over the years, one thing strikes me. Kids don't read this kind of stuff anymore. They probably don't read at all, but the historical and classic tilt to the John Martin's Book, The Child's Magazine, may be over the heads of most children today. I realize we are supposed to be more educated, technically advanced, better off than back in 1912 when this man began his publishing, but as far as what kids were expected to know, expected to learn, expected to memorize in the past, education has been dumbed down, or in nicer vocabulary, simplified.
Up until I just googled him, I knew very little about the man behind these extraordinary publications. I knew his real name wasn't John Martin, although I could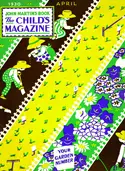 never imagine such an interesting one as Morgan van Roorbach Shepard. His life reads like an adventure story, or a tale from Dickens. He was born in Brooklyn, and  grew up on a plantation. Right here, the story seems implausible. For some reason, he decided to retain the last name of the either a 'colony' of people  named Martin, or bunches of birds–wiki doesn't explain. Devastated by his mother's death when he was nine, he was shunted off to boarding schools. According to wikipedia, he was often bullied, but considering the new popularity of that word, I have my doubts as to what that means. I also don't know what, if anything, suffering in boarding school like most kids who attend, did to form his character. He told a tale of being a revolutionary in some South American country, was fired as a conductor on a San francisco  trolly car for giving free rides to children and specific adults, and began his own greeting card company in a building destroyed by the famous 1906 earthquake, in which he was injured. Supposedly it was during his convalescence he began writing stories and poems for children, which after several years became long illustrated letters to thousands of kids, and in 1912 became the magazine.