You likely have heard of these titles, but if you haven't, then you're in for a treat! No tricks here, just some eerie gothic literature to finish off the Halloween season. The season of spooks and scares won't last much longer, but there is still plenty of books to read regardless of the season.
Frankenstein by Mary Shelly
Mary Shelly wrote and published Frankenstein, or The Modern Prometheus, in 1818. The inspiration for this eerie, emotion-filled classic came from a rainy summer night. Mary Shelly and her husband Percy Bysshe Shelly attended a party held by Lord Byron. The Lord challenged his guests to a contest of who could come up with the scariest story. The contest inspired many stories, but Frankenstein was the most prominent. While this story has many frightening elements and has spawned a wide variety of adaptations, it is also a sorrowful tale of a creature trying to make a place for himself in the world. The compelling tale has been the inspiration for many other creators in the world. No list of gothic literature could be complete without this eerie book.
Jane Eyre by Charlotte Brontë
Charlotte Brontë wrote and published Jane Eyre in 1847. While this classic is a romance novel, this work of gothic literature does have some eerie elements within it. The story comes with an air of mystery and intrigue. It centers mostly around Mr. Rochester and his home. There are secrets there that Jane discovers as she works for him.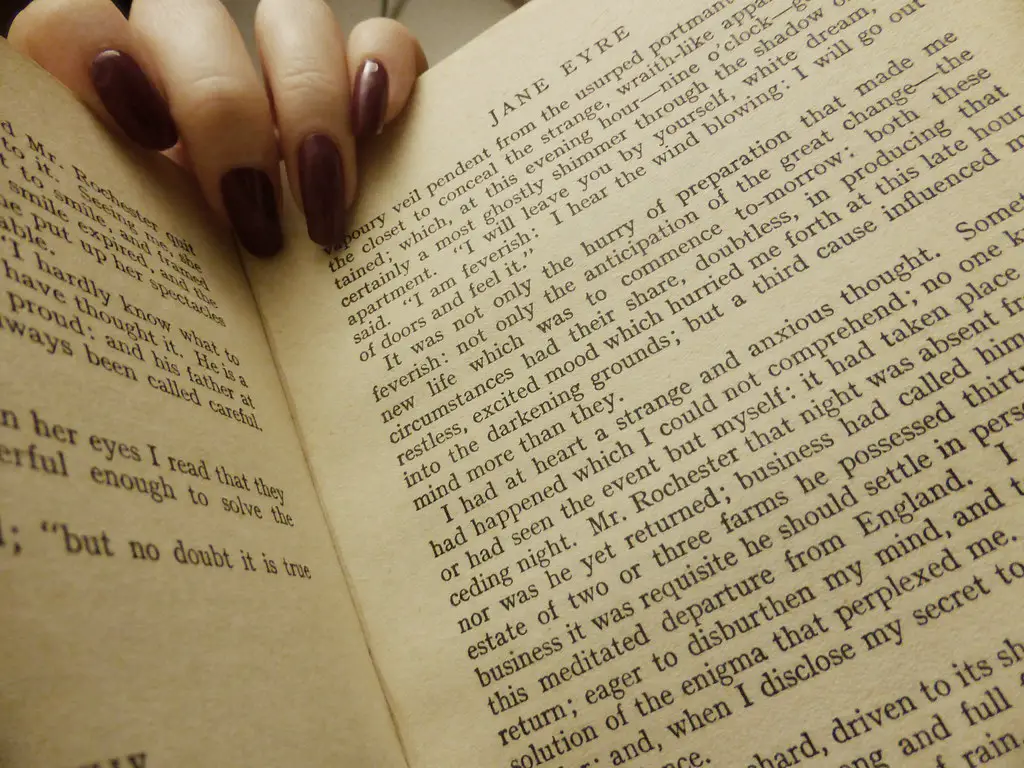 Even as the two of them fall in love, Jane cannot escape the mysteries of Mr. Rochester until near the end of the novel when everything is revealed in a fiery climax. You might find it strange to have a romance novel on this list but Jane Eyre fits perfectly among the rest of the titles. The book holds up to the theme due to the suspense, mystery, and overall eeriness found within it.
The Strange Case of Dr. Jekyll and Mr. Hyde by Robert Louis Stevenson
Written and published by Robert Louis Stevenson in 1886, this novella is sure to leave a lasting impression. This work of gothic literature features a dangerous science experiment that results in danger, mystery, and drama. The classic is a defining book in the gothic horror genre and thus might be a bit frightening for some. It features ideas of how human personalities reflect good and evil and includes the extremes of both. The book has inspired many people to create their own versions. It has also caused the phrase "Jekyll and Hyde" to be used as a description for people who are good-natured but have a shockingly evil side. This novella is transformative and really makes the reader think, especially if they enjoy a good dose of dark drama.
The Picture of Dorian Gray by Oscar Wilde
In 1890, Oscar Wilde wrote and published The Picture of Dorian Gray. The story is based around a portrait of Dorian Gray that changes according to his sins, becoming uglier and viler. After wishing that his portrait would age instead of him, Dorian Gray literally sees how his vile deeds affect him. The changing of the portrait with each act is quite ghoulish and the sins that Dorian commits are equally so.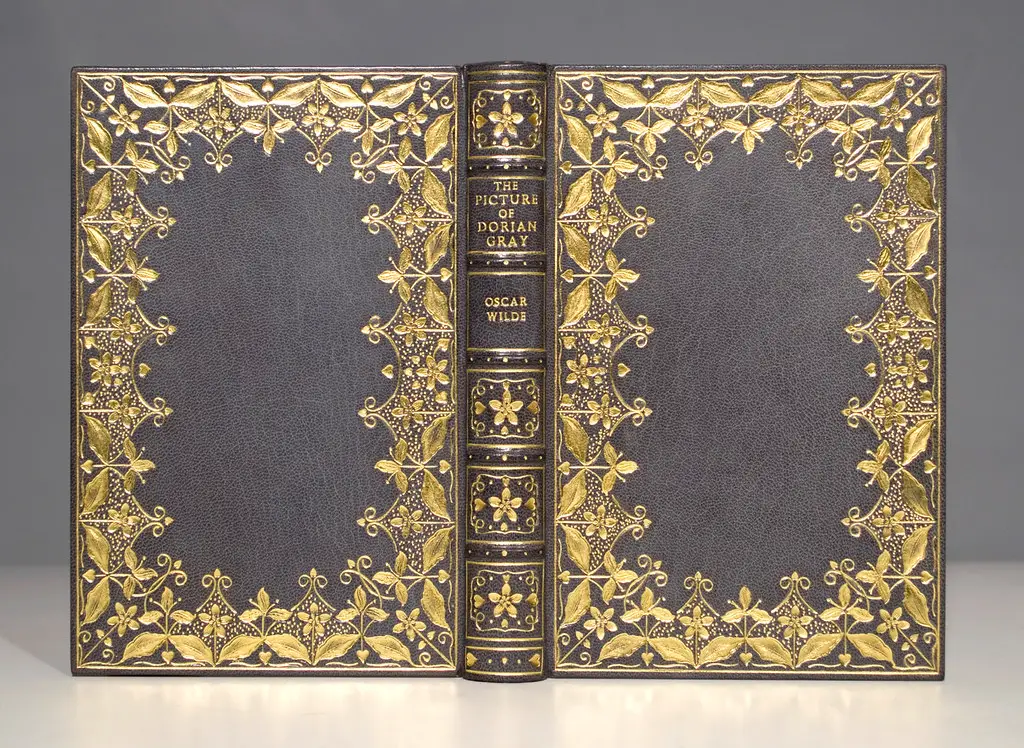 The book takes the reader down a rabbit hole of debauchery and amoral libertine. This work of gothic fiction is more than just eerie and was quite controversial for its time. It was heavily criticized before eventually becoming the classic it is today. It is one of many unique titles you can enjoy during the end of the spooky season.
Dracula by Bram Stoker
Bram Stoker wrote and published Dracula in 1897. The book is one of the most popular vampire stories ever written despite not being the first. The narrative comes from a series of letters, diary entries, and newspaper articles that made the book an epistolary novel. Transylvanian folklore and history heavily inspired the story but it has no connection to Vlad the Impaler like many think. The name Dracula actually came from Stoker finding the name and thinking it meant devil. Like Frankenstein, this novel has inspired many other creators to make adaptions of it as well as a wide variety of other works of art. This is another classic that no gothic literature list could be complete without. It's perfectly eerie and compelling just like every other book on this list.
The Phantom of the Opera by Gaston Leroux
The Phantom of the Opera, written by Gaston Leroux and published in 1910 (1911 in English), tells a tale full of theatrical drama. Gaston Leroux wrote the novel after traveling for work and becoming inspired by the works of Edgar Allan Poe and Sir Arthur Conan Doyle. The setting of the book takes place at an actual opera house in Paris. In the novel, the opera house is haunted by the Phantom of the Opera, or the Opera Ghost, but there is no actual ghost present. Ghost stories themselves are eerie on their own but this work of gothic fiction takes it to a whole new level. It is definitely an intriguing read for the Halloween season. There are several adaptations of this novel, but the most notable ones are the 1925 film and Andrew Lloyd Webber's 1986 musical, which also ended up as a film.
Rebecca by Daphne du Maurier
Daphne du Maurier wrote and published Rebecca in 1938. This gothic novel is full of dark and eerie mystery along with many twists and turns to take the reader on a wild ride. However, if you are a person who is upset by certain themes, you might want to tread carefully, as some of its darker themes may not be for everyone. The story is compelling and captivating, drawing the reader in and pulling them out to sea like a rogue current. You won't be able to put it down as you sail through each wave of secrets and surprising reveals. If you really enjoy this book, there are a few adaptations to enjoy as well, which include the 1939 play that du Maurier wrote, a 1940 film directed by Alfred Hitchcock, and a 2020 remake on Netflix.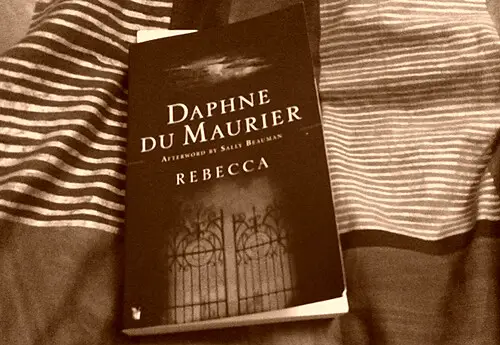 Six gothic classics that are all eerie and spooky in their own way. If you enjoyed these titles and want to suggest a few of your own, feel free to comment! If you enjoy our content, also feel free to check out more of our articles on our site. Have a happy Halloween and stay spooky!