On Thursday, Oct. 13, Dolly Parton accepted the Carnegie Medal of Philanthropy for her Imagination Library Program.
Through Dolly Parton's Imagination Library, children are given a free book every month until they turn five years old. Right now, the program is sending out around two million each month across the United States and other countries, including Australia and Ireland.
As of this month, over two million children have been registered in the program. More than 190 million books have been gifted to these children.
We never thought it would be this big…I just wanted to do something great for my dad and for my home county and, at the most, maybe a couple of counties over. But then it just took wings of its own, and I guess it was meant to be.

Dolly Parton to NPR
These books are carefully curated to be age-appropriate and with literary and cultural value. The first book is The Little Engine That Could and the last is Look out Kindergarten, Here I Come!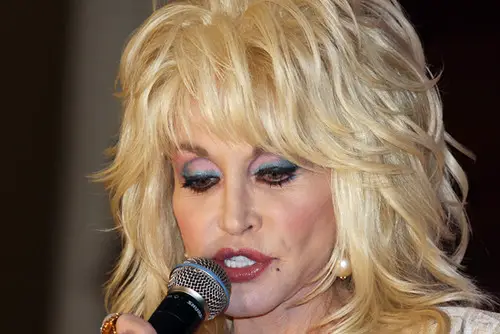 She's no stranger to philanthropy. In fact, she has been extraordinarily generous over the years. Other philanthropic initiatives include:
Paying for the band uniforms of many Tennessee high schools for years
Songwriting royalties she earned from Whitney Houston's version of "I Will Always Love You" to purchase a strip mall in Nashville to support the surrounding black neighborhood in her honor
Creating and funding the Buddy Program in the 1990s, which promised middle schoolers $500 if they graduated from high school. The dropout rate for the two classes involved fell from 35% to 6%
Raising $700,000 for victims of catastrophic flooding in Tennessee
Giving $1,000 per month to over 900 families affected by wildfires in the Great Smoky Mountains for six months (and $5000 in the final month)
Why the Imagination Library?
Dolly grew up in poverty in Appalachia. Her family home was in the foothills of the Great Smoky Mountains in Tennessee in Sevier County. She was one of 12 children. Neighbors pointed out, though, that the Partons weren't poorer than anyone else in the neighborhood: "They had a big potato patch," one friend recalled.
Her father was functionally illiterate. She saw how crippling that was for an otherwise smart and wise man; she wondered what he could have done if he had learned to read and write. But of course, Dolly did have access to at least one book at all times:
The only book she had regular access to was the Bible her mother read from when she was young. Her mother imbued Bible stories with such wonder that Dolly's love of reading was sparked then. She also realized that books are a pathway to learning, and perhaps more importantly to dreaming, regardless of geographic isolation or poverty.

Book Riot
A documentary about Parton's library, The Library That Dolly Built, was screened on Netflix in 2020.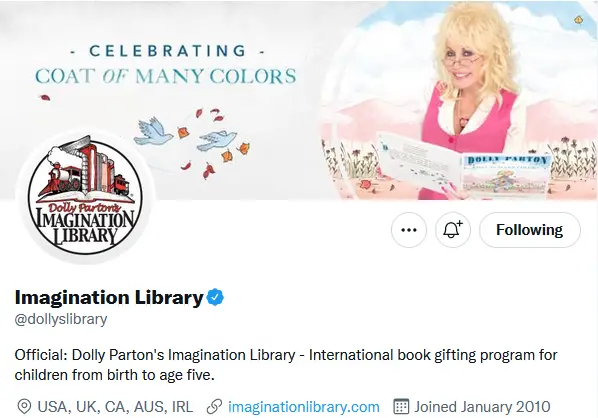 For preschool children, reading is crucial for forming vocabulary, language development, sound awareness, letter recognition, and general knowledge. Bonding with parents is another irreplaceable outcome of reading together. If children are given plenty of exposure and opportunity to access language-rich activities early in life, they are more likely to grow up as skilled, fluent readers, granting them wider opportunities over time.
If you can read, even if you can't afford education, you can go on and learn about anything you want to know. There's a book on everything. So I just think that it's important for kids to be encouraged to read, to dream and to plan for a better life and better future.

Dolly Parton
The Imagination Library has won many other awards: The Good Housekeeping Seal of Approval, the Best Practice Award from the Library of Congress Literacy Awards, recognition in Reading Psychology, and many more.
Milestones throughout the years show the program's phenomenal growth and success. The program was launched in Sevier County, Tennessee, in 1995. It expanded to Canada and the UK in 2006-07 and Australia in 2013. Audio and Braille books were added in 2011 and sent to children who needed them. An extra funding stream in the form of Parton license plates was initiated in 2015. In 2021, the Library of Congress awarded the Imagination Library with the prestigious David M. Rubenstein Prize, at the value of $150,000, for outstanding and measurable contributions to literacy in the United States or abroad.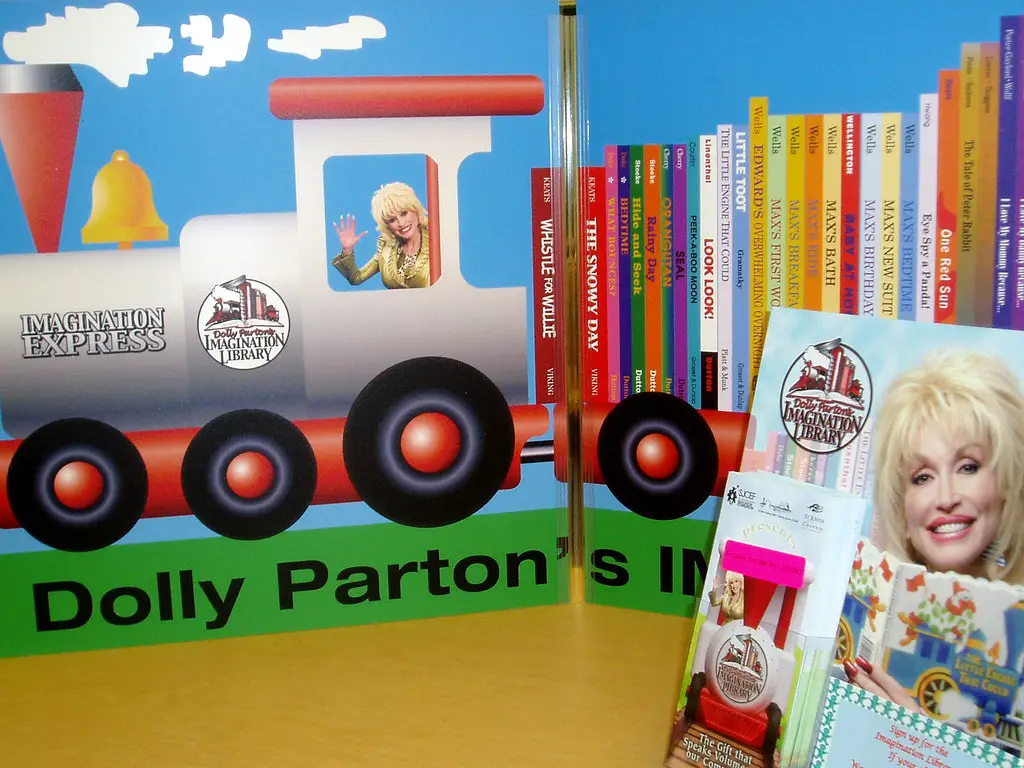 The Dollywood Foundation has carried out research on the program to assess its impact on children's literacy over the past two decades of operation. Attitudes to the program have been overwhelmingly positive in the community. Other members of the community, such as teachers, also had positive views of the program and its outcomes. Because of books arriving each month in the mail, addressed to the child, parents believed their children were more interested in reading books. And parents were more comfortable reading aloud to their children and did so more often.
You can access a research database at the Imagination Library website where you will find the details and citations of many of these studies.
Be sure to remind mothers who have babies to enroll their children in this program!