If you're not a fan of horror but still want to get into the spooky season, then these books are for you! While many of them are creepy and eerie, they should not be scary enough to keep you awake at night…we hope. Here are some spooky but not too scary books to read around Halloween.
And Then There Were None by Agatha Christie
And Then There Were None is an Agatha Christie novel that was published in 1939. Murder mystery novels are a good way to get into the spooky mood. Christie is one of the best murder mystery writers to read if you don't like the explicit details. If you'd like to know more about Christie's type of mysteries, have a look at this article.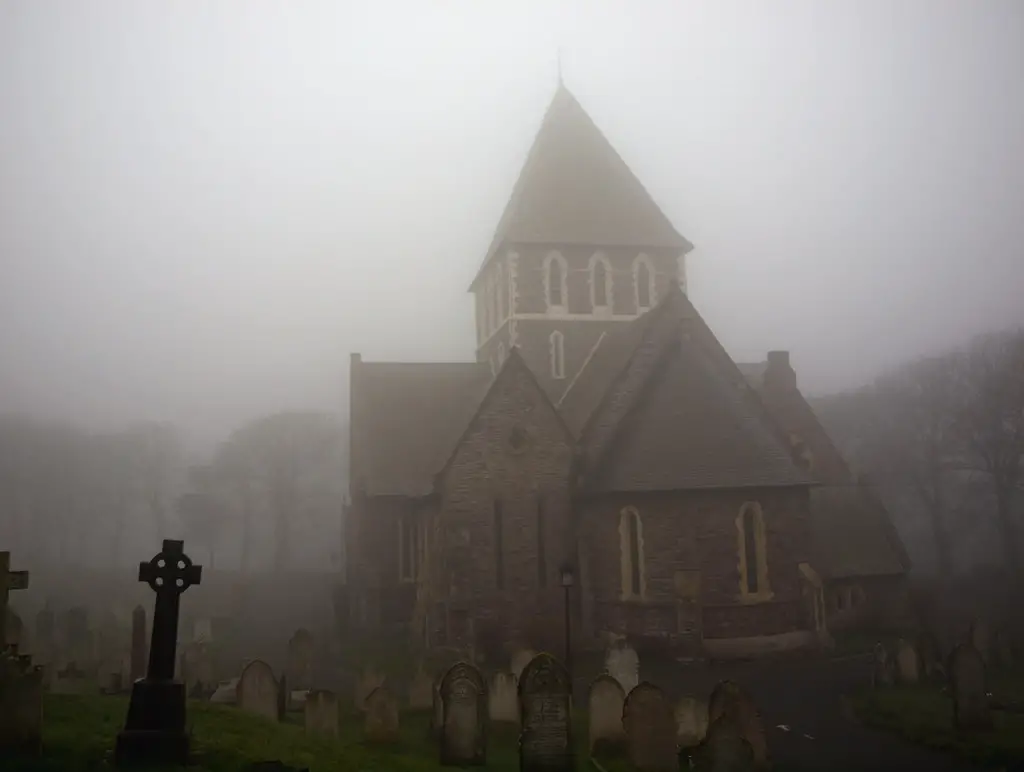 And Then There Were None was inspired by a children's minstrel rhyme. Christie uses the rhyme as a plot device, the lyrics of which recount each murder. The plot itself is relatively simple and has likely been the inspiration for many other works. Ten people, all with dark secrets to hide, arrive at a mansion located on an isolated island. When they start sharing their deeds, they also begin dropping like flies, one by one. The reader is meant to figure out who the killer is.
Pride and Prejudice and Zombies by Seth Grahame-Smith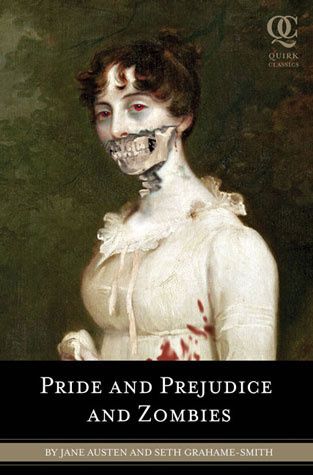 If you enjoy classic romance novels but also crave something a bit spookier, look no further! Pride and Prejudice and Zombies is a parody of Pride and Prejudice written by Seth Grahame-Smith and published in 2009. Of course, Jane Austen also wrote the book since she wrote Pride and Prejudice. Grahame-Smith wrote and published a sequel to this book called Pride and Prejudice and Zombies: Dawn of the Dreadfuls in 2010.
The first book also received a movie adaptation that you may have heard of before the book. The plot isn't far off from Jane Austen's work as it still features relatively the same story as Pride and Prejudice. However, said story takes place during a zombie plague and almost all the characters are adept at fighting/killing zombies. It is the perfect book for those who want a little more out of a classic romance novel. The movie is also a good date night selection for the spooky season.
The Hound of the Baskervilles by Arthur Conan Doyle
If you enjoy mystery but crave a bit of a supernatural twist, this Sherlock Holmes novel is perfect for you. Arthur Conan Doyle wrote The Hound of the Baskervilles, along with all the other Sherlock Holmes novels, and published it in 1902. However, unlike the other books in the famous mystery series, this one had some supernatural elements that make it perfect for the spooky season.
It features a grim curse and a demonic hound that terrorizes the Baskerville family. Not to mention the fact that the home is surrounded by a moor where creatures can sink to death. Although there are no actual supernatural occurrences in the novel, there is still an eerie atmosphere. The atmosphere aids the ongoing mystery of the novel and gives that feeling of "maybe there is something supernatural going on" without actually having something supernatural.
The Graveyard Book by Neil Gaiman
Neil Gaiman is the author of a wide variety of spooky and compelling books. Published in 2008, The Graveyard Book is no exception. Filled with ghosts, ghouls, and a plethora of other supernatural creatures, the novel is perfect for Halloween. It is one of many Gaiman novels that received an award.
The Graveyard Book received the British Carnegie Medal and the American Newberry Medal. In addition to that, the book received the Hugo Award for Best Novel and the Lotus Award for Best Young Adult Book. The Graveyard Book features an entire world full of supernatural elements and creatures. There is a graphic novel adaption as well that was published in 2014.
The Historian by Elizabeth Kostova
If you're a fan of Bram Stoker's Dracula, you will probably enjoy The Historian. Elizabeth Kostova wrote and published the book in 2005. After being told many stories about Vlad the Impaler and Dracula, Kostova was inspired to write a novel. Although it is a vampire novel, Kostova is quoted saying that "only a cup of blood will be spilled" so you can bet that it won't be too frightening.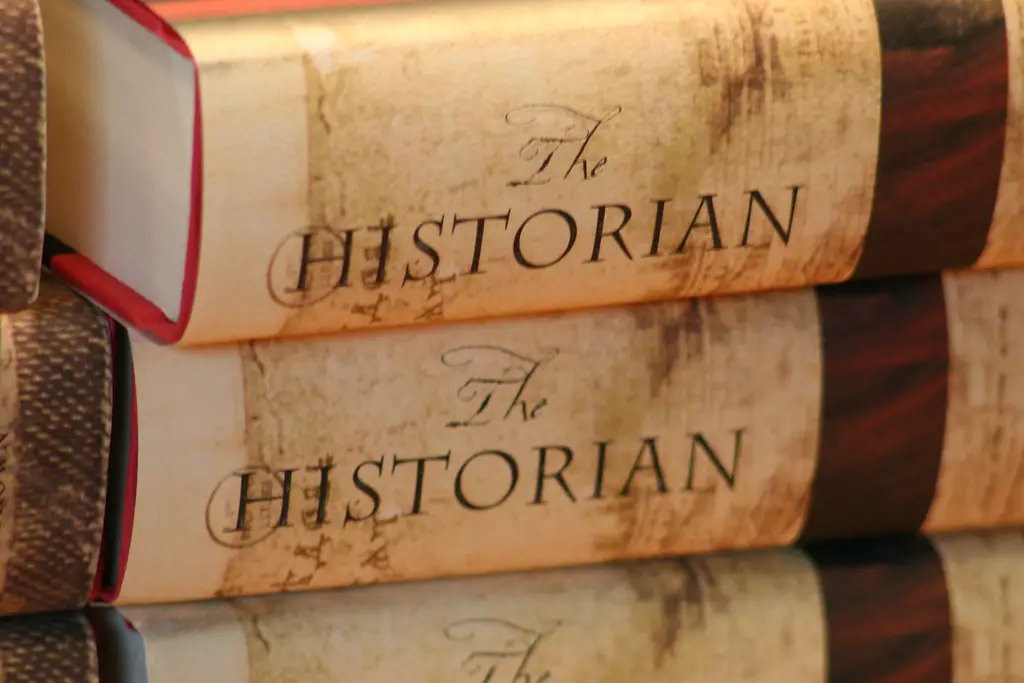 As such, it is worth knowing that the book isn't a horror novel, just an eerie tale like the others on this list. It features a mix of genres that include gothic, adventure, detective fiction, travelogue, postmodern historical, epistolary epic, and historical thriller. Also, if you're a fan of vampire stories in general, this article is a good place to find some. A lot of them are just as spooky as the titles on this list.
The Once and Future Witches by Alix E. Harrow
No spooky season is complete without a witch or two. This book, written by Alix E. Harrow and published in 2020, features a special kind of witch: suffragettes! Yes, that's right. The three main characters are suffragettes. After they join the suffragist movement for the right to vote, they also desire witching rights.
Such a thing is hard to come by, especially in a place called New Salem. The suffragist movement eventually kicks them out. This results in the witches making their own movement that fights for both women's rights and the ability to use magic. It sounds like a great movement to me. You'll become enchanted by this book as the three sisters fight for their rights and their magic.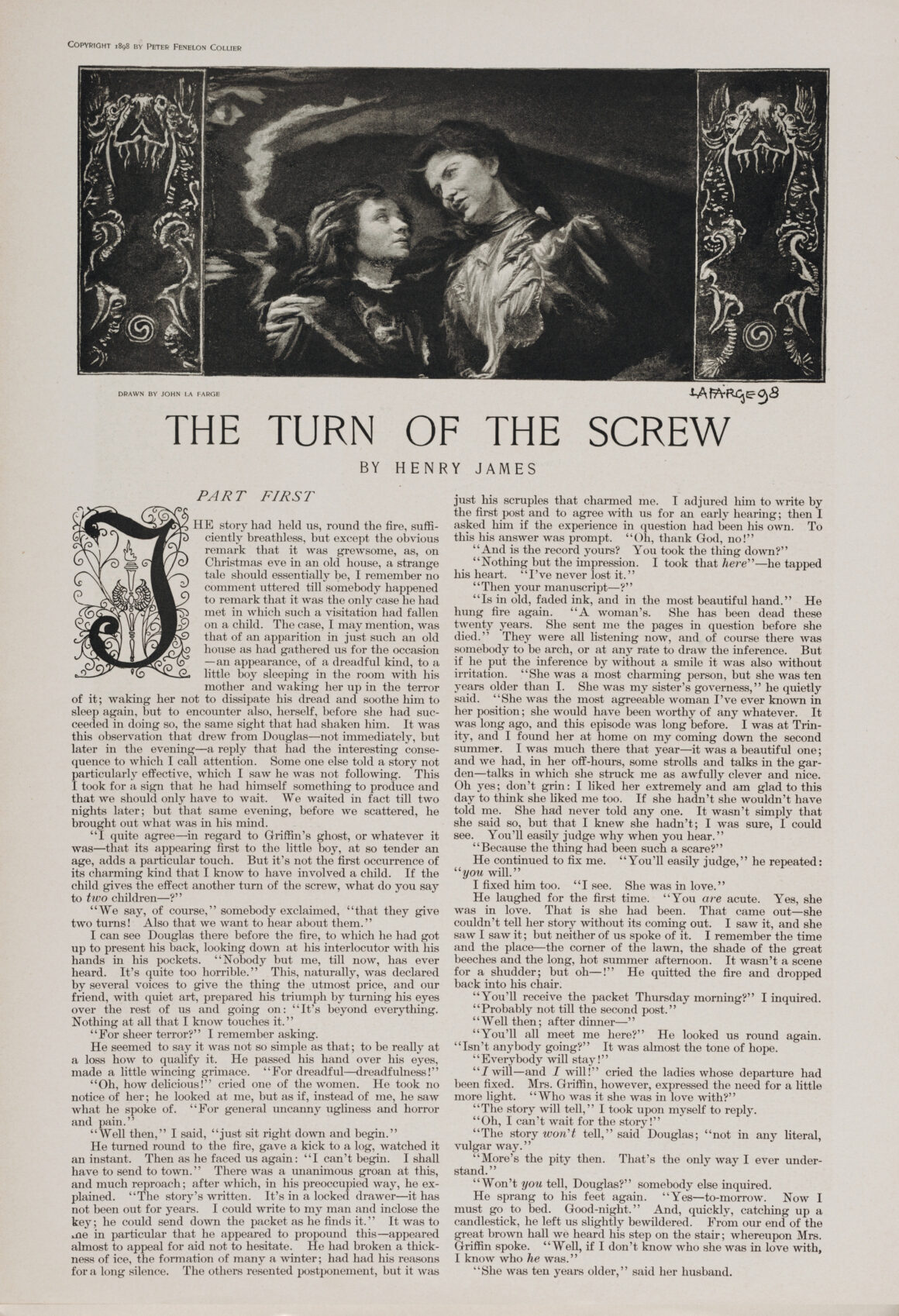 The Turn of the Screw by Henry James
The Turn of the Screw is an eerie ghost story featuring a governess, two odd children, and, of course, ghosts. Henry James wrote and published the novella in 1898. Although it is considered horror, it is not frightening enough to keep you up at night. This work of gothic fiction may sound a bit familiar, though. There have been many TV shows and movies with a similar concept, but this book is not as scary as they are.
In addition to that, there are adaptations of the novella that have nothing to do with the concept copies. In 1950, there was a Broadway play, in 1954, a chamber opera, a film in 1961, another film in 2020, and finally a Netflix miniseries also in 2020. This book is a good selection to add to your gothic fiction reading list or to read solely for the spooky season. Either way, it's certain to give you those classic ghost story chills.
Through the Woods by Emily Carroll
If you love graphic novels and spooky stories, this book is perfect for you. Through the Woods features five eeire stories illustrated in a beautiful and haunting art style. Written and illustrated by Emily Carroll, this compelling book is sure to give some chills down your spine but not too many. Published in 2014, the book includes the popular webcomic "His Face All Red."
If you're a fan of fairytales and want something that's spookier than a typical fairytale (excluding Grimm's Fairytales), then look no further! This book features fairytales gone wrong, which will captivate you in one way or another. A graphic novel makes for an easy read, so if you have a busy schedule but want to get in on the Halloween season, this is a good place to start.
Among the Shadows by L.M. Montgomery
The full title of this book is Among the Shadows: Tales from the Dark Side. L.M. Montgomery, who you may know as the author of Anne of Green Gables and other works, wrote this collection of 19 short stories. Published in 1991, the collection of short stories shows another side of Montgomery. Her other works are not as spooky as the stories in this collection.
The collection is full of ghost stories, murders, embezzlers, thieves, and much more. You may even find some romantic elements among the strange and supernatural. If you have read works by this author before and are hoping for something more Halloween-appropriate, this is the book to read. Although, it's perfectly fine to read it if you haven't read any of the other works.
The Nest by Kenneth Oppel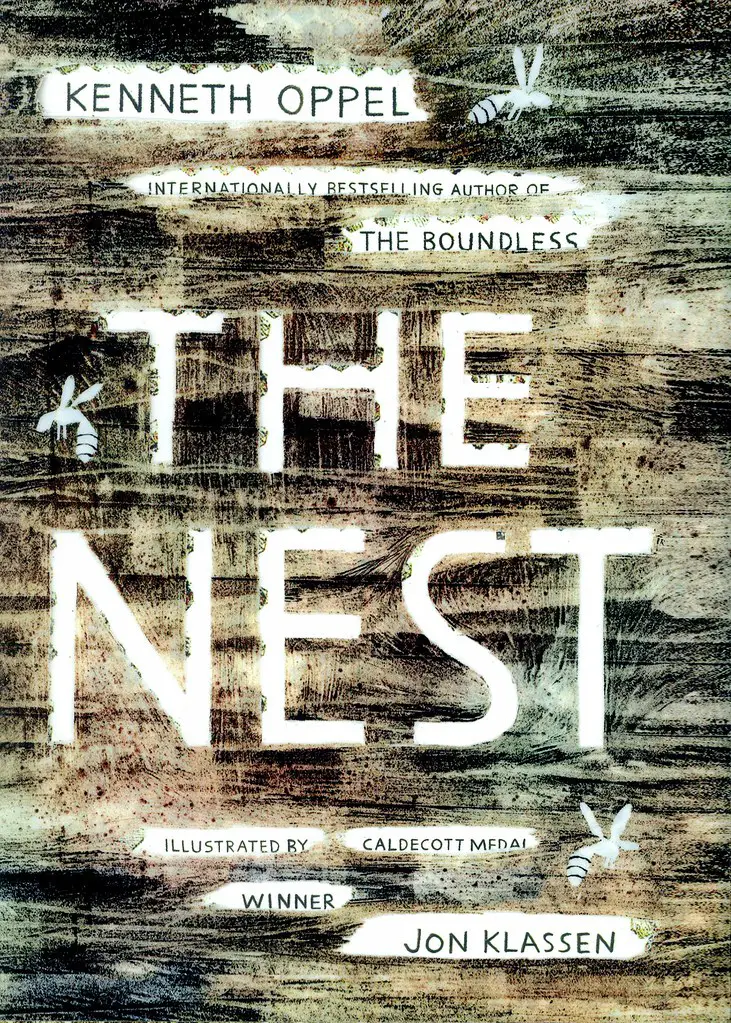 If you're a fan of Coraline by Neil Gaiman, you're sure to love The Nest by Kenneth Oppel. Published in 2015, this book includes eerie illustrations by Caldecott Medal and Governor General's Award-winning artist Jon Klassen. The story itself features unsettling creatures that may or may not have a twisted plan that involves the main character's baby brother. You may find this novel menacing and spine-tingling, but it shouldn't spook the reader too much.
If you enjoy paranormal fiction and some horror fiction, this is definitely the book for you. The Nest is Oppel's most haunting story yet. It is perfect for Halloween. The story effortlessly blends fantasy and reality together, delves into the anxieties and insecurities of a young boy, and includes some creepy wasp-like beings with mysterious intentions. You won't want to put it down.
You can easily enjoy the Halloween season without a lot of spooks and scares. These 10 spooky books are a great way to get those eerie chills without the worry of being unable to sleep at night. If you enjoyed this selection of books or want to suggest some of your own, feel free to comment!