by Jas Faulkner
writer's note: Abject apologies to Diane.  This is late and I am sorry.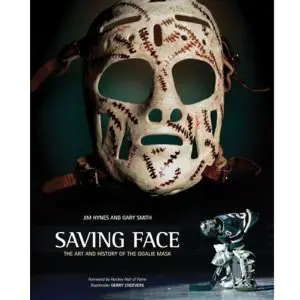 The email -the second this month asking me about  hockey books- came from Sam and Tab.  Someone brought in copies of "Saving Face: The Art and History of the Goalie Mask" and "Shooting Stars: Photographs of the Portnoy Collection at the Hockey Hall of Fame" and wanted to know if I thought they had a chance of selling them.  In "God, Flag, and Football" country that Mississippi can be, I told them to get them for their own enjoyment while they're at work and hope someone from Southaven, current home of the River Kings, might take an interest and buy them.  Neither of the girls are particularly interested in hockey, but both love sports photography and these books have some shots that would be assessed as gorgeous by anyone who loves looking at beautifully composed pictures.
Even though the two books Sam asked about are thoroughly researched and well written, it brings to mind the fact that , as we get closer to the biggest gift buying and giving time of the year in North America, a whole section of books that are meant to be seen and not heard- er- read will make an appearance on sales tables at brick and mortar stores all over the continent.
Some gift books languish until they are remaindered, and quite deservedly so.   They are easy to spot.  Written more as paid hackwork, with images that are badly reproduced and savagely cropped, they seem to be created for the discount/cutout market.   To those who love the subject matter of these books, they can be depressing to look at, those non-fan summations of someone else's passions.
This doesn't mean all gift books are placeholders for the labours of love that are sometimes years in the making.  The aforementioned hockey books, along with Michael McKinley's A People's History of Hockey are examples  of books written by fans and scholars of a subject.   Where sports books are concerned, it's hard to go wrong with any of the many books put out by Sports Illustrated's imprint or Ken Burns' companion book to his Baseball documentary series.
What sets these books apart is that they are as rich in content as they are images that are beautiful, thought-provoking and able to transport the reader to the events they represent.  The good coffee table books on any subject are written by people who are knowledgeable and passionate.  They know which stories and what images are canonical and will address those in a way that is both respectful and revelatory so that newcomers to the subject will be enlightened and aficionados will see a new side to what is familiar.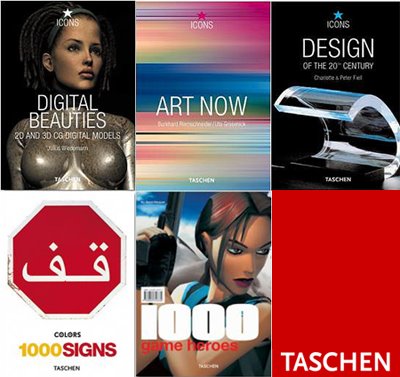 Barring good copy, sometimes a picture is worth a thousand words. Taschen, a German publisher that specialises in art, photography, and design books has as many titles that are wordless (save the appended catalogs and credits) volumes of images on subjects as diverse as modern art, furniture design, James Bond, dogs, and the profiles of various phalli.  Their books faithfully reproduce the works of art, often in an artfully curated manner that draws the reader in.  On cannot look at a Taschen book for too long without feeling a shift in the way visual information is processed.  The distancing that comes with information that is presented in the abstract medium of text becomes, in its own way, experiential.  Just as a well-constructed exhibit can transport the viewer, the best of Taschen's work can dip a reader into the deeper waters of a culture or the psyche of an artist.   When that happens, a gift book can be so much more than random images bound together by an arbitrary theme and some glue and stitching.  It offers the potential for a journey every time the cover is flipped open.
During this month I am going to focus on genres of books that readers and the sellers ho love them will be contemplating as they make decisions about their gift/personal library dollars.  Will I be exhaustive?  Will you always agree with my choices?  Come on.  This is the internet.  Thing is, not only will I brook disagreement, I will welcome it.  Your input may very well add to my wish list and vice versa.  So as we wade into this holiday season, let's bring it, you and I, and see how much we learn.
Note: For those of you who missed it, my look at alternative craft books can be found here.