Quick – Do you know someone who lives in Scotland?
Specifically in Edinburgh?
I noticed this week that there is a new bookshop opening in Edinburgh in October 2022. That's lovely as it is, but this one is different.
The Edinburgh Community Bookshop (ECB) will have two goals. The first is to offer great pre-loved books at reasonable prices. The second is to raise funds for local charities.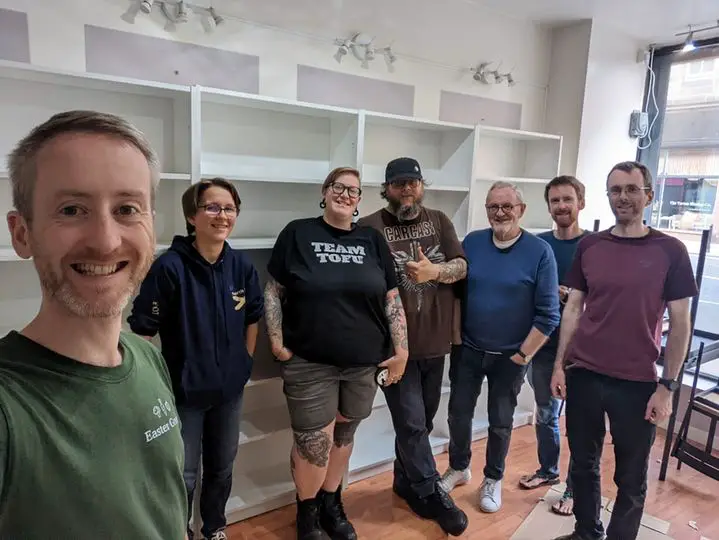 Each month, the bookshop will partner with a different charity. In turn, the charity will be asked to provide leaflets, posters, and collection cans and promote the project through social media and email, ask patrons to donate books, and perhaps even offer temporary volunteers for the shop.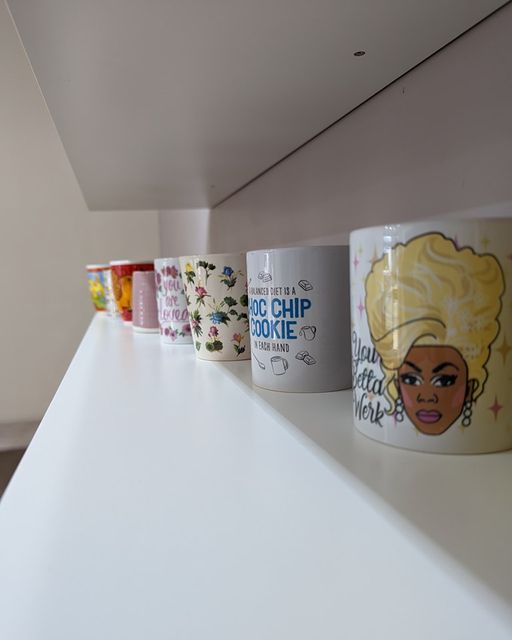 After costs are covered, all proceeds will then go to that charity.
The first charity to benefit will be the Edinburgh Children's Hospital Charity, whose mission is "transforming the lives of seriously ill children so they can be a child first, patient second."
Let's hope many of those wonderful books make it into the hands of children in the hospital.
In the social media for ECB, something that stands out is their 'quirky mug' promotion. They have been purchasing mugs at thrift stores to resell at the bookshop. Perfect. There's nothing that compliments a good book like a quirky mug.
And it just gets better. There will also be vegan pastries available from The Breadwinner Bakery. Show them some love here on Instagram or here on their website.
ECB's Backstory
Alasdair Corbett is the man on this mission. He also runs Easter Greens, a 100% vegan grocery store, with two shopfronts in Edinburgh. He was previously a Service Manager for the British Red Cross.
When asked why he initiated the ECB, he said: "During the pandemic, I was really encouraged by the way the community supported us and now I want to do something that will use my skills and experience to give back to that community. I love books, so this felt like a good way to do that.
"After the pandemic, the local library closed down and there are no other second-hand bookshops in the immediate area. Reading and access to books are important for all, so offering this new space for people to access affordable books will hopefully go some way towards meeting that need." Alasdair
Alasdair says that there is such an abundance of used books that many will end up in a landfill. ECB is one way to make good use of these books, giving them "a chance for a new life and for them to be read by new eyes."
And they have partnered with World of Books, which will accept any unsold books. World of Books will then resell them online or recycle them into paper.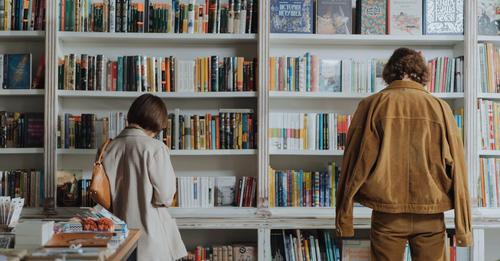 Alasdair is inspired by the Buddhist concept of Right Livelihood, which "reframes work as something that is beautiful and valuable and comes from a shared desire to contribute meaningfully to the world." ECB is a wonderfully practical manifestation of that philosophy.
Collaborating with Nonprofits as a Bookshop Business Strategy
ECB is a charity venture, operating in a similar manner as other charity stores, with the difference that it will support a different charity each month. But even commercial bookshops could take inspiration from this model. Collaboration with nonprofits has multiple benefits for both parties.
It builds trust between companies and people. It puts values in equal standing with profits. And it enables customers to be involved in something bigger than themselves, which also motivates Alasdair to build this venture.
By sharing their customers and clients, both businesses are expanding social support and financial support. Both parties build brand equity. Even better, social media campaigns with a cause have a higher conversion rate than regular sales campaigns. Cause marketing is cost-effective in the case of ECB because by asking the recipient charity to contribute marketing and labour, it's a cheaper way to gain access to their customers.
By sharing resources with other organizations, they are learning from each other how to raise funds and communicate with diverse support bases.
And for book lovers, we already know that collaborating with a bookshop builds brand trust because bookshops are already highly esteemed in the community.
Barb Short, who recently opened a bookshop in New Jersey, says, "Bookstores are becoming arts and culture hubs. They are filling that gap in the community. It's a social entrepreneurship venture."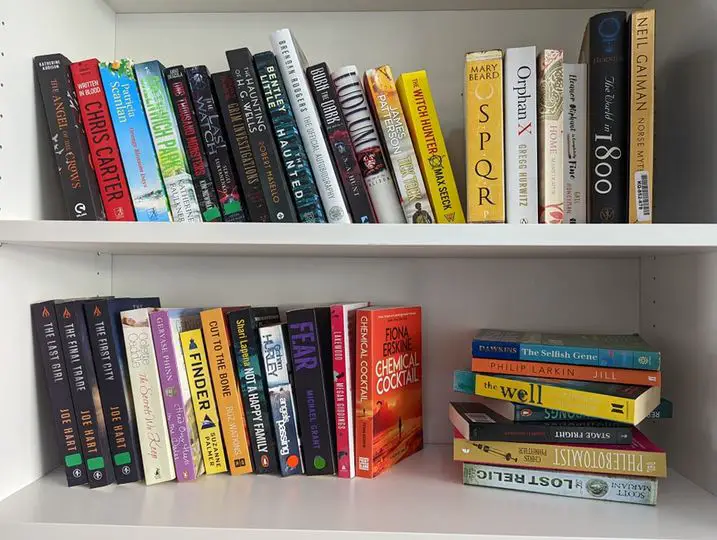 And Ryan Raffaelli, a Harvard Business School assistant professor who has studied indie bookstores' reinvention, says that "as more people spend more time online, they are looking for deeper ways to spend time with the community…Independent bookstores have become anchors of authenticity. This is almost like a social movement."
Brand new bookcases!!!
ECB will be opening on October 1, 2022. I'm going to make a prediction. This bookshop will soon be overrun with books and customers. Luckily, they recently purchased 36 new bookcases, according to their Facebook page.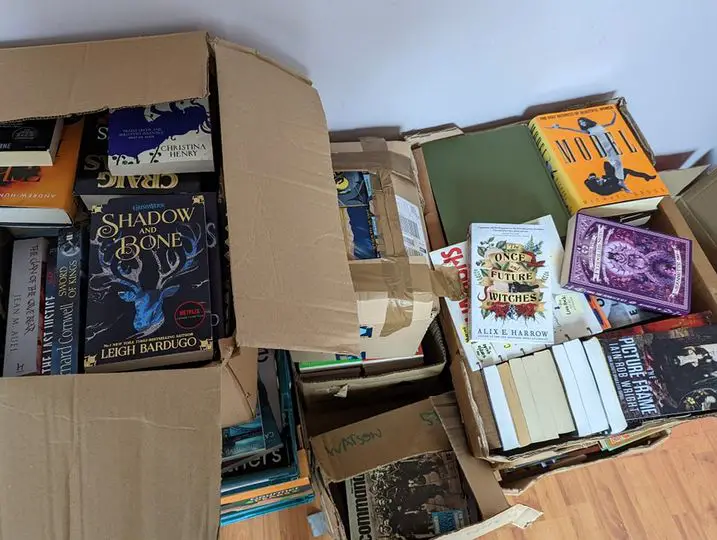 Share this article with your Scottish friends and tell them to pay ECB a visit any time starting in October! They can donate books as well. And you might like to donate to their GoFundMe. You can find it here.
Follow for more updates here. What charities could your bookshop partner with? Or what charities would YOU support at your local bookshop?