Strolling through a bookshop with time on your hands to pick and choose books that intrigue you, pulling them out, reading the covers, putting one back and selecting another to purchase, and seeing recommendations from booksellers is a wonderful hands-on pastime. This universal shared experience occurs anywhere in the world. But often, one moment in time resonates…or more than one, joyful or sad, exists as a permanent bookmark in the lives of true book lovers. Those are memorialized here.
Pages: a bookstore | Manhattan Beach, California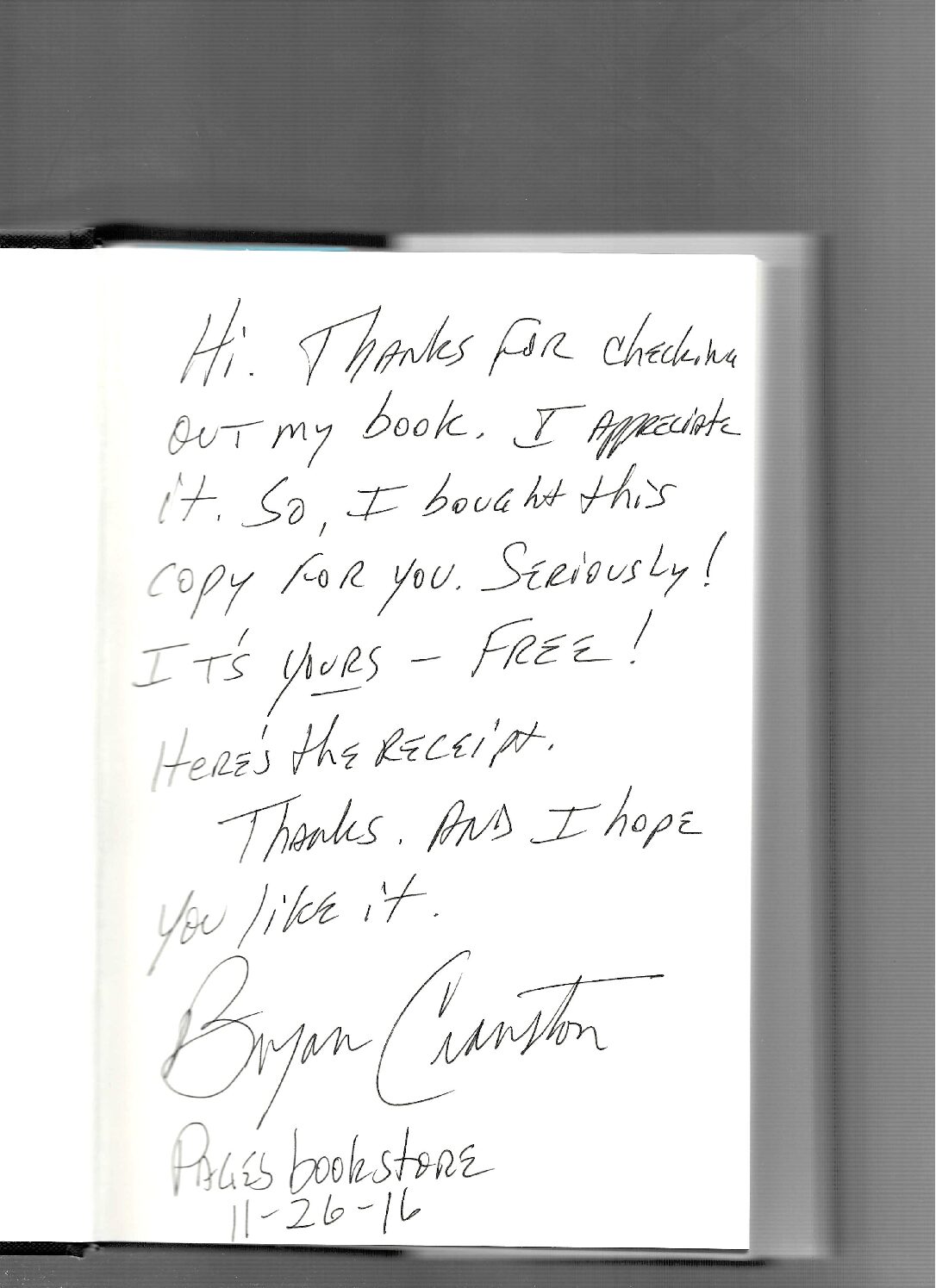 In Nov. 2016, I missed a much-anticipated author talk at Pages: a bookstore in Manhattan Beach, California. Believing that perhaps actor/author Bryan Cranston had left a few signed copies of his autobiographical A Life in Parts, I examined the shelves, stopping at the recent nonfiction offerings. Eureka! There was one signed copy left, and it was mine! I grabbed it, opened the cover, and much to my delight, found this message and a store receipt labeled on the back:
OPEN ME!

On the first blank book page, Cranston wrote:
Hi. Thanks for checking out my book. I appreciate it. So, I bought this copy for you. Seriously! It's yours
-FREE! Here's the receipt.
Thanks. And I hope you like it.
Bryan Cranston
Pages bookstore
11-26-16
I brought this treasure to the register, where the bookseller expressed as much excitement as I felt. Wow. What a worthwhile moment to remember.
-Ellen Seiden, California
Daunt Books | London
I like bookstores so much that I have probably visited every one of them in London, where I lived for a time. As an interior designer, in this particular shop called Daunt Books around 2006, I found the architectural details unique and beautiful, especially the arched decorated glass window in front, as well as the floor-to-ceiling bookshelves.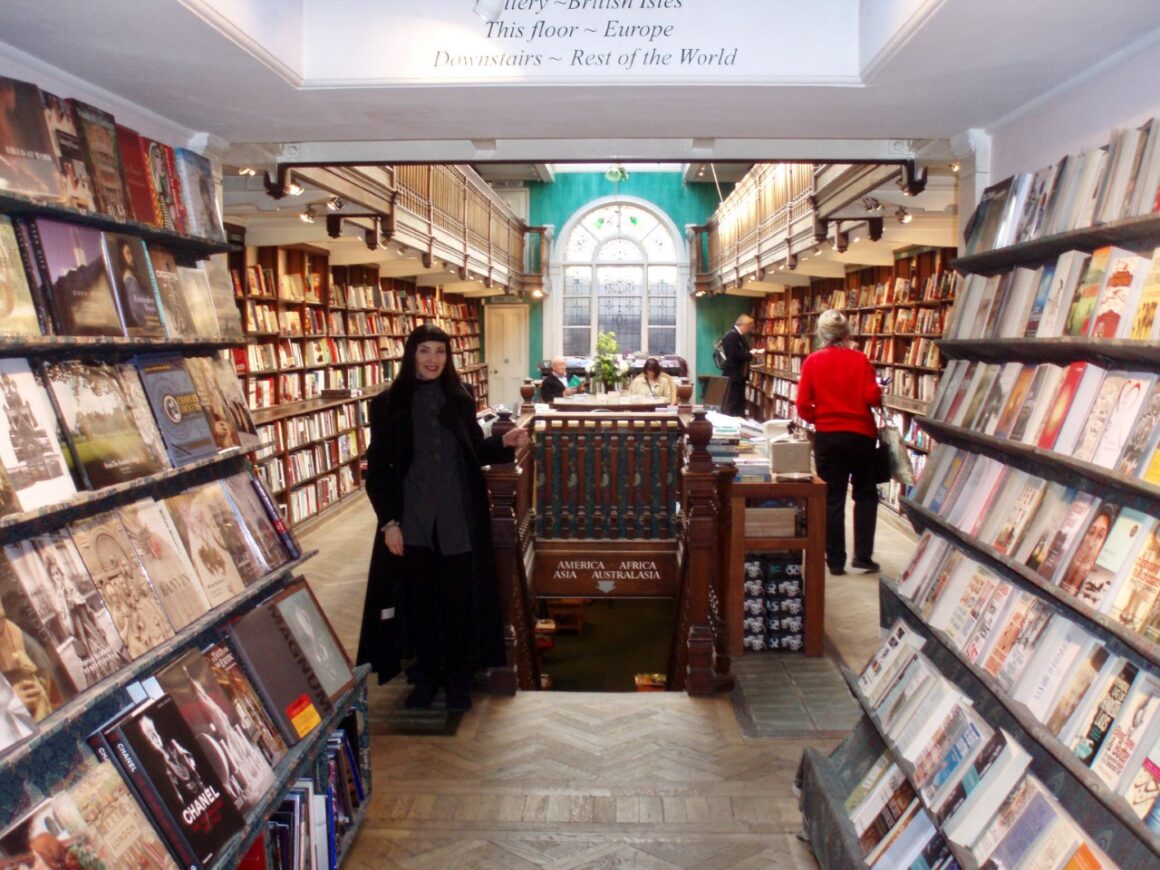 I have a distinct memory of walking into a guest room of sorts and being attracted to little miniature books published by Penguin, which were displayed by themselves in a small cherry basket on a table, all by authors I admire. Somehow, they exuded a mysterious aura. Patricia Highsmith – the erotic Little Tales of Misogyny; Homer – his classic The Voyages of Odysseus, Thrilling Tales of Fearful Encounters; Truman Capote – First and Last, which traced the course of a writer's life in New York. Of course, I bought all three. I've never seen anything like these ever again.
-Jane Anderson, California

*As an aside, since we're thinking small, the world's "smallest reproduction of a printed book," according to Guinness World Records, is Teeny Ted from Turnip Town, written by Malcolm Douglas Chaplin in 2007. Produced by Simon Fraser University in Canada, this fable was "printed" onto pure crystalline silicon using a gallium-ion beam. So minuscule, it could fit sideways on a human hair. This wonder measures 70 by 100 micrometers and can only be read through an electron microscope.
Edinburgh International Book Festival | Scotland
A Beloved Book, Lost and Found
Rather than a story about a particular bookshop, this is a story about a book festival. The city of Edinburgh hosts "the largest public celebration of the written word in the world," or so it claims, and who am I to dispute it? The Edinburgh International Book Festival is an annual event at the end of August when the city fills its streets with books and prays for dry weather.

I found myself visiting a friend in Edinburgh in the early '90s, well before any book could be tracked down on the internet. The book in question was The Long Afternoon by Ursula Zilinsky. I had read it in my teens and loved it and had visited multiple secondhand bookshops searching in vain for a copy. Well, you can guess what happened next.
Frances—my friend—said we just had to get to the world-famous book festival and…lo and behold…there on a table in a store (or booth) whose name I don't recall, was my book. I still have it in front of me now. It looks like an ex-library copy with a plastic cover, but I can't find any evidence of what I paid for it or the original price.
I've never been back to the book festival, probably because my friend died a few years later, which adds poignancy to my ownership of the book. But I'm glad I was asked to write this piece because I will now re-read The Long Afternoon and revisit my teenage years and my friendship with Frances.

-Diana Rayfield, England
Waterstones | Twickenham, England
I like bookshops, and I'd rather not see them swept away by the omnivorous behemoths. To avoid this, buy books in a bookshop. This way you get the experience and joy of browsing, curtailed by COVID-19 for a while, but available again now. The bookshop that is local to our grandchildren—Waterstones—has a program where a member of staff reads to young children at 10:30 on a Sunday morning. As a grandparent with childcare responsibilities, I took one of our granddaughters to one of these programs. I expected it to last no more than half an hour, but my granddaughter would not let the reader stop; she was very insistent.
Related: Forgotten Children's Classics
When the reader had been reading for over an hour, I felt obligated to buy a book. In fact, I bought two of them. One was March Violets by Phillip Kerr, which turned out to be the start of a 13-book saga featuring an anti-hero by the name of Bernie Gunther. I loved the book and the series.
Whenever I discuss books with friends and acquaintances, I never fail to recommend Phillip Kerr's wonderful stories, and all thanks to my granddaughter and Waterstones.

-Ashley Rayfield, England
Tattered Cover Book Store | Denver
Sailing Far Beyond One Moment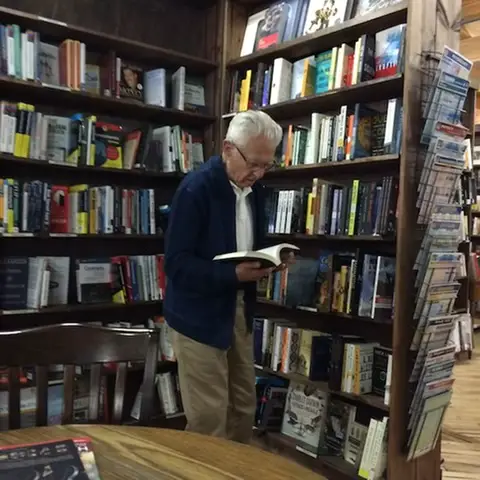 When my sisters and I were growing up, our father, Lyle Carden, loved to browse bookstores. There, he would buy science fiction and other genre fiction books, and later, science, math, and physics books. Two of my sisters still live in Denver, and whenever Dad went back to visit, he would go to a new bookstore that was meant to look old and comfortable. Here he is pictured in the Tattered Cover Book Store, a favorite shop where he would stand or sit to read books and magazines. My dad passed away in June 2018.
The following year, my three sisters, my mother, and two of my children went for a sailboat ride out from the Los Angeles Harbor to throw my dad's ashes and a wreath into the sea. My father would have loved this send-off since he was a sailor and in the Navy, but when he retired, he purchased a sailboat, ended up sailing to Mexico, and eventually he lived on the boat for about eight months of the year.
In commemoration of the ceremony at sea, my sister had the photograph she took of Dad in the bookstore printed in glass. I have the glass photograph sitting on a small Lucite block with a groove cut into the block to hold it upright. When the sun shines through the glass, it looks beautiful. I am forever reminded of all the wonderful times we had together idling away time at the bookstore—any bookstore. I miss him all the time, especially when I walk through a bookstore.
-Doug Carden, California
*What are your favorite bookstore memories? Let us know in the comments below.