Last week, I had a much-needed vacation with my boyfriend to visit some friends and family in Florida. I immediately Googled where the nearest bookstore was in Delray Beach and Murder on the Beach Mystery Book Store appeared.
Immediately, the name was familiar, having spent years in the book business myself. So, we decided to check it out our first full day there. When I walked up to the store on West Atlantic Avenue adjacent to the Delray Beach Public Library, I was surprised at the small size of the space, but my eye went immediately to the 50% Off signs posted everywhere and the many empty bookshelves.
Closure of a Bookstore
My heart sank as I browsed the store realizing this wasn't a case of relocating but of closing its doors. The other mostly elderly patrons chatted with the bookseller behind the counter about books and the weather. I've never been an avid mystery/thriller reader, but having worked in bookstores for years and owned my own independent bookstore, House of Books, in Connecticut, I was familiar with most of the authors and titles.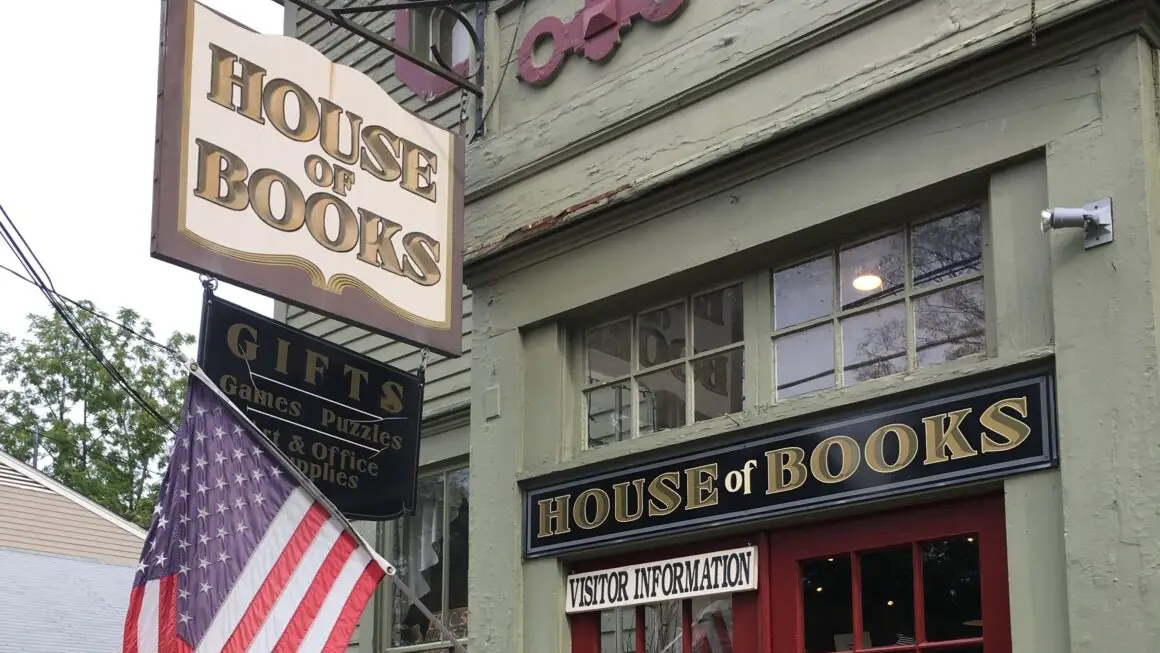 Mystery/thriller fans are voracious readers, and writers of this genre feed their desire by churning out book after book in record time. Authors like James Patterson, crossing genres and co-writers, and David Baldacci will crank out a handful in one year's time, whereas Louise Penny may have one long-awaited novel released each summer. Regardless, there are new mystery/thriller authors constantly flooding the market.
I picked up a copy of The Elements of Style, a classic, which surprisingly in all my years of studying writing in college, I had never read myself. "Are you closing?" I asked the woman behind the counter, her short gray hair seemed to mirror her somber mood.
She told me the store was closing its doors on April 15th after 25 years in business. COVID-19 had been the major cause as she explained they could no longer hold their book events that would bring in the big-time authors, like Patterson, Penny, Harlan Coben, Michael Connelly, and Charlaine Harris, among so many others. Any mystery writer worth the blood on their pen would make a pilgrimage to the Murder on the Beach to sign first edition copies of their books. Patrons had a chance to mingle with some of the publishing industry's biggest and most successful authors.
I told her that I had owned a bookstore in Connecticut, which sparked her interest for a moment, and that I had sold it six months before the pandemic hit. I can vividly recall the early days of the virus, mourning the loss of my store and the life changes it brought about for me, and watching the news and reading stories of the plight of small business owners and how desperately they were struggling, many forced to close their doors due to the prolonged lockdown. I felt their pain and the reality of lost livelihoods and careers.
COVID's Impact on Independent Bookstores
According to the American Booksellers Association in Dec. 2020, 52 bookstores had closed since the pandemic started, and I'm sure that number grew. And yet, in 2021, new bookstores had been opening as commercial rents have dropped, sparking hope.
Related: 'Hello, Bookstore' Is the Look at the Pandemic You Need to See
Independent bookstores have heard of their demise for years now. Amazon was only the beginning. When I purchased my store in May 2013, people thought I was crazy. The death of the book was being shouted everywhere as the Kindle and other e-readers burst onto the market. I had people telling me I was crazy and questioned my sanity for buying the store, which only spurred me to strive that much harder.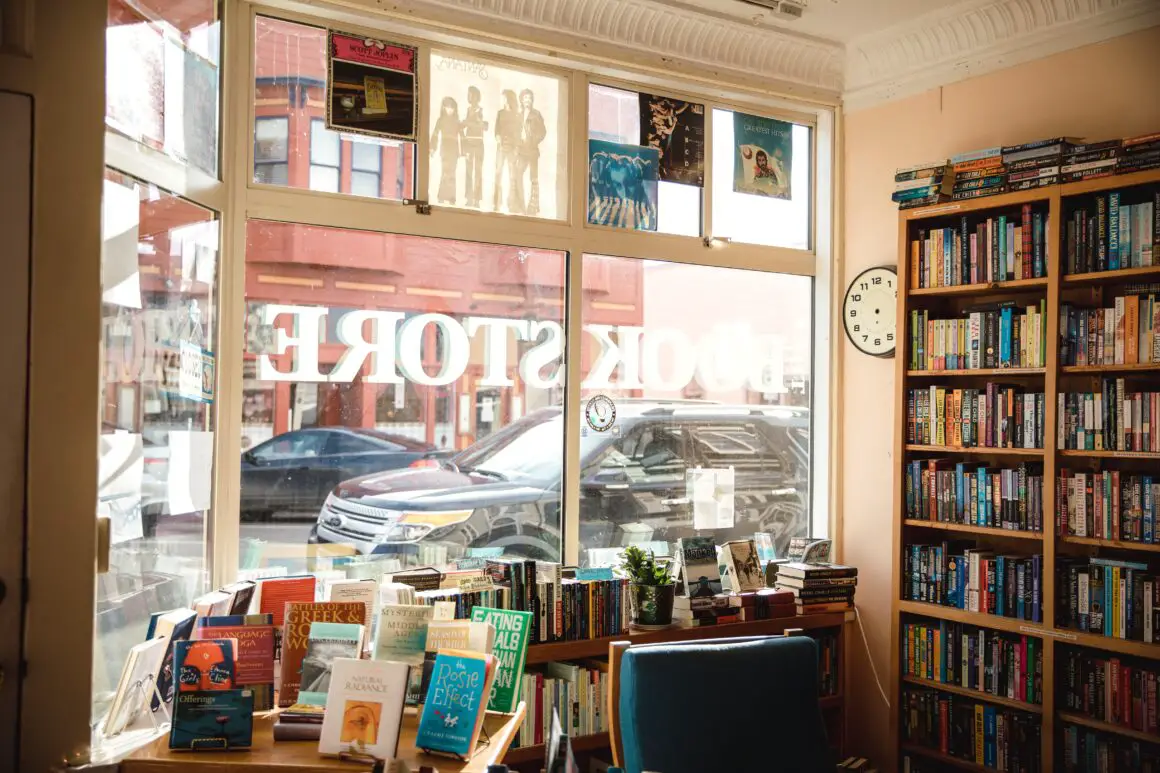 Right away, I started scheduling book events: poetry readings, author signings, school book fairs, and book clubs. I was willing to try anything to get people in the door, and it worked. I was only the third owner in the bookstore's nearly 40-year history at the time and I wasn't going to let it die on my watch. I was living the dream. I knew I had one of the best jobs in the world.
Owning a bookstore will never get you rich, and every owner will tell you that isn't the point anyway. But you will be fulfilled and, in turn, what you do will bring joy to so many other people. Independent booksellers continue to do what they've always done, pre- and post-pandemic, which is get creative with online sales and adapt to constant change with the talent of matching the perfect book to the perfect reader.
Owners must constantly think of new ways to keep existing customers coming back as well as continue to reach out to new ones. In an area like Florida, which focuses on a large tourist population, it still isn't easy to do. My bookstore was located in a small town that was considered the gateway to the Berkshires. We got a lot of people driving through and stopping to check out the quaint New England town that bordered the Housatonic River and the Appalachian Trail as well as local parks and scenery, eclectic shops, and restaurants. Often, it was quiet during the week with just the locals stopping in. But on the weekends, the town would burst with tourists and sales would rise.
Supporting Independent Bookstores
The bottom line is that independent bookstores can only survive with loyal patrons. Since the pandemic hit and most of us were forced to go online to fulfill our shopping needs, that has become even harder to do. Amazon continues to be a challenge. The pandemic just made it worse.
But there is still nothing like going to a brick-and-mortar bookstore to browse the unique collections and undoubtedly find some new book to spark one's interest and curiosity. It takes constant support and regular purchases to keep these places we hold so close to our hearts thriving. They make our communities better places to live and gather and also offer sanctuary and comfort. Reading continues to be the foundation of acquiring knowledge and information. Stories can and do change us for the rest of our lives.
The silver lining of this pandemic is that people are reading books again. There was only so much time people could spend on their devices and, as Emily Dickinson wrote, "there is no Frigate like a Book." Even though I no longer own my own store, my love of these places is alive and well. I always mourn the loss when I hear or see a bookstore closing its doors. It is a reminder to continue to frequent these special places, these gems of our communities, and to never leave without buying a book.