With the combination of Texas heat and a very bored three-nager, it was clear that we needed to visit a splash pad. Iced coffees in hand and towels in tow, the family navigated to the center of the Pearl District. We sat on ornate metal chairs shaded under an umbrella-table combo. We talked about our relatively good system of feeding the toddler when he ventured back and forth from the water. Mid-lean against the chair, my smug face changed into delight. When I saw the door to The Twig Book Shop, it felt like finding unexpected money in the washing machine.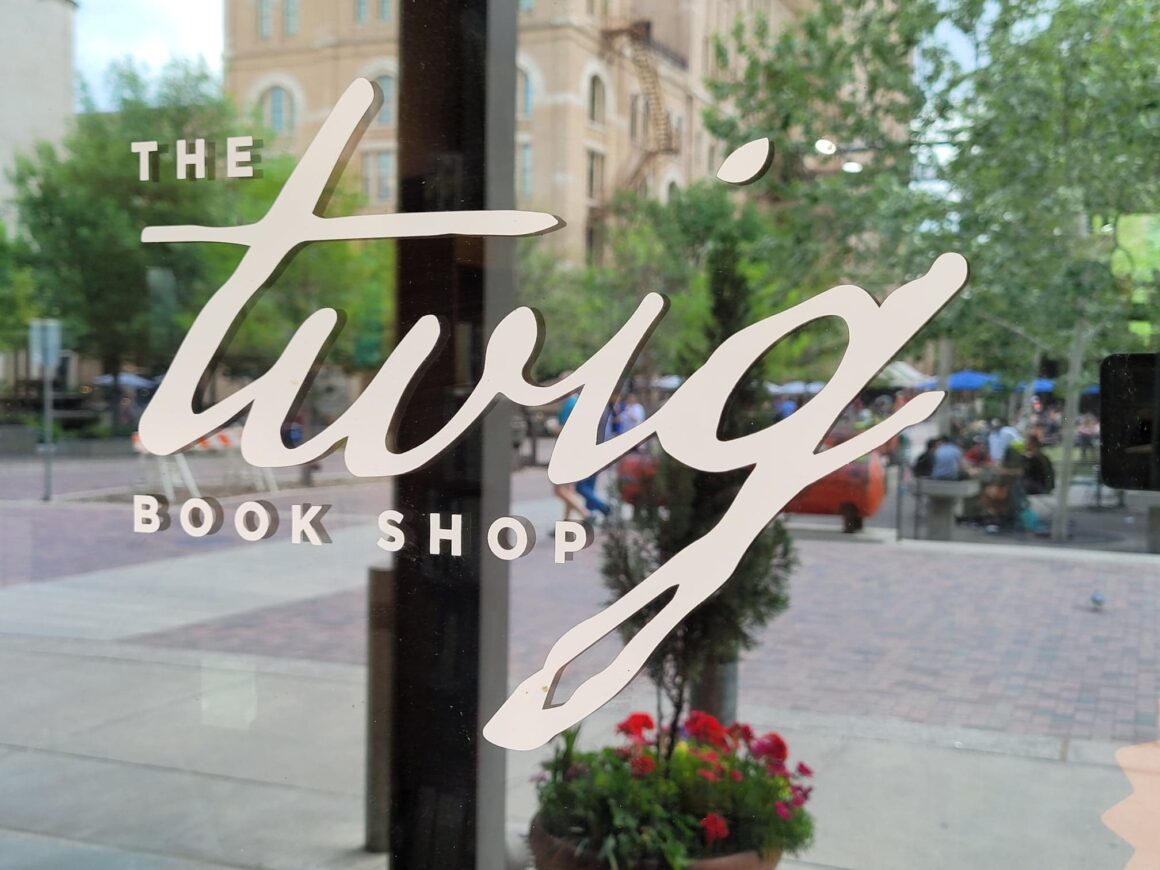 My husband, aka Saint Husband for this story, suggested I take some time to check it out and…I didn't hear the rest of what he said because I took off at warp speed, an air kiss left in my wake. A moment to myself while I explored an air-conditioned bookstore? Yes, please! As usual, I was excited to see a bookstore. However, it was unusual for me to have the time to enjoy simply standing in front of one.  
The Surprisingly Common Feeling of Discomfort in Comfort
I felt uncomfortable with the singular task of unrushed Me Time and looked around for something I may have forgotten. Physically, nothing was holding me back. Mentally, my to-do list grew. I was looking at the front of a cute bookstore, but I only saw the house chores that awaited me at home. Room by room, the mental checklist grew like a dense hovering cloud waiting for a parade.
Related: A Bookstore Profile, Dicho's in Plano Texas
It's easy to get swept up in caring for others and even harder to recognize when you need to take a break for yourself. In today's world, it is widely known that mental health check-ins and self-reflection are recognized as constructive steps for emotional well-being. This knowledge may be known, but it can still be challenging to address and act on. Knowing something and acting it out are two different things. It's much like my toxic trait of knowing how to play football does not equate to me having any actual footballer skills.
A Healthy Support System Can Play a Crucial Role in One's Well-Being, and it is Never Too Late to Form One
A healthy support system can play a crucial role in one's well-being, and it is never too late to form one. I am thankful to be a part of a support system that I know well enough to give myself a mental pep talk like how they would. To shake off the unease brought on by burnout, I started small. I took a quick picture of the window decor that reminded me of decorative church windows. In place of wrought iron and stained glass, there were enormous personalized stamped Ex Libris names with their respective crest-like decals.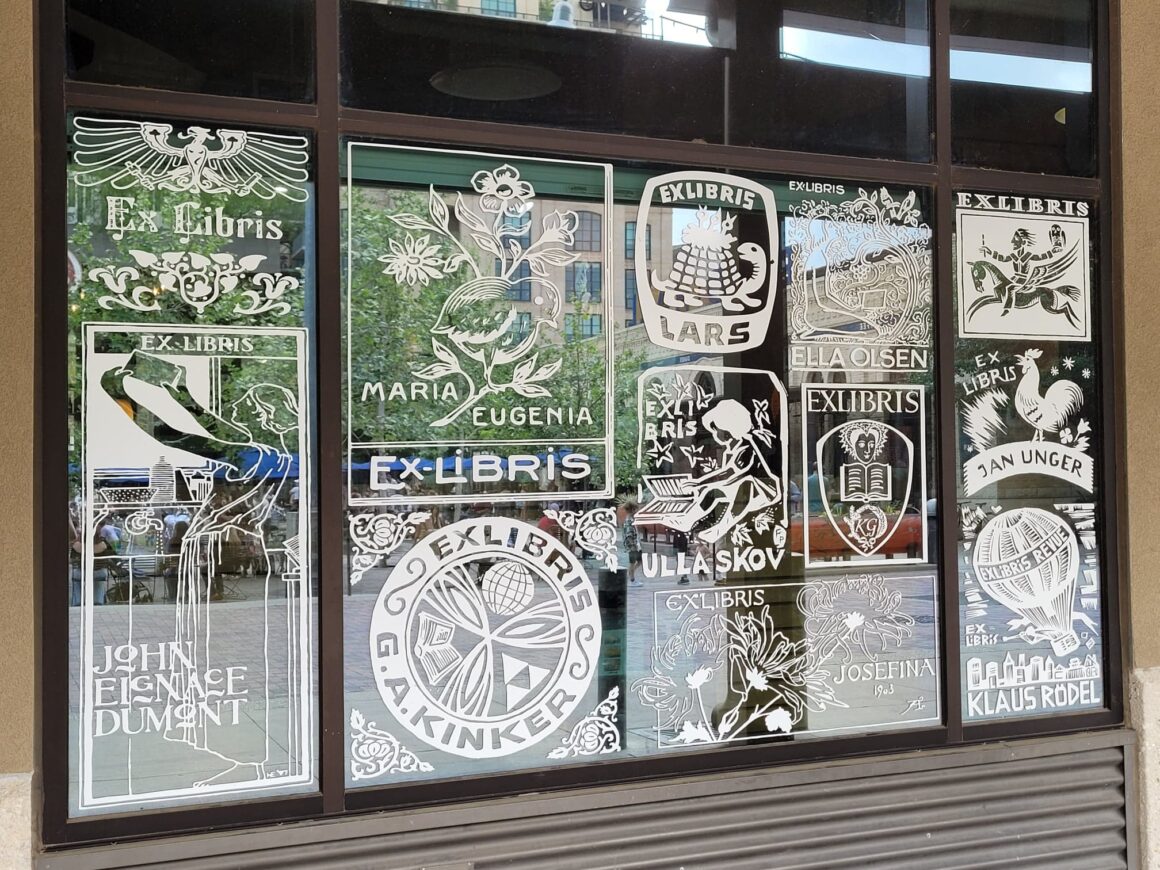 I took a deep breath and promised to carve out more time for myself. Negative thoughts wholly ignored, I happily entered The Twig Book Shop. The high industrial ceilings and walls were covered with motivationally creative artwork. The entrance floor space was taken up by the center tables laden with unique jewelry and local art. It was clear that the tight space was an appetizer to let the customer immediately know the store's main entrée vibe.  
Quirky Fun Lurks in Every Bookstore!
Almost every nook and cranny was utilized for books, art, bookmarks, knickknacks, educational workbooks, etc. An exceptionally unique feature atop a bookshelf was a lion statue holding an open book in its claws. It was wearing red makeshift wire reading glasses and a light blue sombrero. Biasedly, I'll admit that a favorite artwork was Yoda holding a sign that read Enjoy reading, you will!
Crowds of people came and went through the multiple entrances. As a result, the air conditioning unit fought for its life. I wove my way towards a wall of greeting cards next to beautifully handcrafted bookmarks and jewelry for fundraising. The most recently crafted items were Talavero Designs in light of the current situation with Russia and Ukraine.
In addition to the cool items that the store had to offer were novelty mugs and humorous prayer candles. I laughed at feeling personally attacked by the prayer candle labeled Use My Degree. I did a quick run through the children's section to see what I should get the kiddo. It had workbooks, art items, and even a book from David LaRochelle titled How To Apologize. I almost purchased it but chose to spoil myself with a book pin instead. Having always wanted book pins, I decided that was my treat for being brave enough to venture through my ill-placed guilt at taking some Me Time.  
Time for Self-Reflection
Is

Important!

These purchases were meaningful to me. It was obvious to me that no sooner would I pick something up and then put it back down. Without delay, I got myself a gift on the condition that I treat my time as important as I treat others' time. Saint Husband listened to my experience and set up a plan to help implement more time alone for adventures. I don't know when I had cut back on time for myself, but I do know that I will make it up. With this in mind, I hope that those reading this will learn to take time for themselves and acknowledge all the hard work that they do. 

Post-COVID times are tough, and we need to carve out some space for a peaceful break. It is important to realize that just as everyone is unique, so are their ways to relax. For instance, some might enjoy reading a book at home, while others might choose to listen to their favorite songs. Whenever I see my Great Gatsby book pin, I will remember to check in and take a mini-break. Similarly, Saint Husband will also be doing check-ins. I recommend everyone get a chance to read the book and understand the story since there is so much to take away from it.

The Twig Book Shop was a wonderful place to explore the community that it held on its shelves. It was an even better place to experience self-reflection within such an understanding environment.

*The Twig Book Shop is located at 306 Pearl Pkwy UNIT 106, San Antonio, TX 78215 and can be found on Facebook and Instagram.