* Updated March 2022
We recently made up a nice list of James Patterson books so that fans wouldn't miss one (as there are so many). We've been getting a lot of visitors coming to that page, so there must be a need. I thought it would be nice if we did the same for another author who has published a fair share of books, Stephen King. Of course, the difference is that Mr. King actually wrote all of his books, but that's a discussion for another day.
Before getting to the list, I thought I'd share an anecdote about one of Mr. King's bookshop visits, which happened to a former writer here at The Bookshop Blog, Diane Plumley.
So, when Mr. King entered the store one day to browse, like any other tourist customer, I was gobsmacked. I wanted a signed book of his, badly. He was greeted warmly by the owner, other staff members, and was kindly signing a few titles for the store. I grabbed the first thing I saw with his name on it, not checking what the heck it actually was. Handing it to him to sign with my timid request, I received a glare that could blind a city. I was nonplussed. However I didn't have time to think what the problem was–he told me, in no uncertain terms. [Full story …]
If you're new to Stephen King, we recommend you start with either It, Misery, or The Shining. Here now is his entire catalog in chronological order.
Stephen King Books from the 1970s
Carrie (1974)
When you mention Carrie, most people think of the 1976 movie staring Cissy Spasek, and (minor spoiler alert) the scene with the pig's blood. Like many horror/suspense movies (and made-for-TV-movies) over the last four decades, Carrie started its life as a book by Stephen King. More interesting, it started its life as Stephen King's first published book. This is the story of teenage Carrie White, the twisted repressive home in which she lives, and the special powers she unleashes on the world.
Salem's Lot (1975)
King's second book establishes a pattern that has become familiar throughout his career: A writer thrust into the role of defeating the dark forces that surround a small New England town. This was the subject of two television miniseries, and a forthcoming film, scheduled for release in Sep. 2022.
The Shining (1977)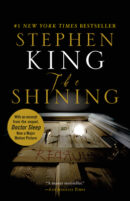 The subject of the 1980 film by legendary director Stanley Kubrick and starring Academy Award-winning actor Jack Nicholson, The Shining tells the story of Jack Torrance, the new caretaker of the seasonal Overlook Hotel. A writer, (like many of King's protagonists), Torrance comes under the influence of sinister forces at work in the hotel. The real-world Stanley Hotel in Estes Park, Colorado served as inspiration for the book, which revitalized the flagging property. (I've stayed there… it's hard not to be creeped out walking the grounds at night.) Along with Misery, It, and The Stand, this is considered one of King's masterpiece works.
Rage (1977 as Richard Bachman)
More than 20 years before Columbine, Rage is the story of a disaffected teenager who shoots a teacher and holds a school hostage. Rage was the first time King wrote under his pseudonym Richard Bachman. He wanted to publish more without saturating the market with Stephen King books. For a great account on how the Bachman alter ego came into being, check out this Mental Floss article.
Night Shift (1978)
King's first collection of short stories — including "The Lawnmower Man," "Children of the Corn," and "Quitters, Inc." — Night Shift has been treasured by horror and speculative fiction fans since it was first published. The book carries a strong 4.02 rating on GoodReads.
The Stand (1978)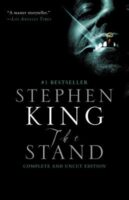 One of King's seminal works, The Stand begins with a pandemic. Unlike COVID, this pandemic, from a virus known as Captain Trips, kills more than 99 percent of humanity. The book is the story of the survivors and sets up a classic good vs. evil showdown.
The 1,200-page tome available for sale today is 300+ pages longer than the originally-released, edited version. I've only read the uncut version, so I can't give a comparison. While this edition can feel bloated at points, and while some of the tales may seem culturally dated, it's still a terrific read. Neither of the two TV miniseries (1994 and 2020) does the book justice.
The Long Walk (1979 as Richard Bachman)
In a post-apocalyptic world, 100 teenage boys compete in a grueling game called The Long Walk. Contestants must keep up a pace of four miles per hour, and there can be only one winner. This book, King's second under the Bachman pseudonym, presages another Bachman book, The Running Man, and last year's Netflix sensation, Squid Game.
The Dead Zone (1979)
What if you could see a person's future just by touching them? Johnny Smith, who has just emerged from a five-year coma, is that person. The Dead Zone is a tense, mind-bending thriller that became an excellent David Cronenberg film starring Christopher Walken.
The 1980s
Firestarter (1980)
In an occasionally recurring theme for King, an evil, clandestine government agency is at the center of this story. "The Shop" (the Department of Scientific Intelligence) hunts young Charlie McGee, a girl with the extraordinary gift of pyrokinesis, the ability to start and control fire. There was a 1984 film starring Drew Barrymore and a remake with Zac Efron is due to be released this year.
Roadwork (1981 as Richard Bachman)
I'll be honest. I'm a published author (five young adult novels to date), and I used to own one of the larger indie bookstores in the U.S. (Tattered Cover in Denver), and I had never heard of this book. That's on me. But this is one of the lower-rated King books on GoodReads (still 3.61 out of 5, which isn't bad), and is one of the rare King books not adapted for the screen, or at least not that I can find. Roadwork is the story of how a government bureaucracy drives one man to extremes.
Danse Macabre, non-fiction (1981)
King's first foray into nonfiction, Danse Macabre is a look at the history of horror in culture by the preeminent horror writer of his time (and now, 40 years later, the preeminent horror writer of all time). From the wishful thinking files, It would be great to see the grandmaster update this book to look at horror since 1980.
Cujo (1981)
Another small New England town—Castle Rock, Maine, which King will visit again and again throughout his career—is terrorized by something unnatural. This time it's a friendly St. Bernard that is turned evil after it gets bitten by a bat. The book was made into a largely forgettable film in 1983.
The Mist (1981)
In themes that would be explored again in Storm of the Century and Under the Dome, a group of people is trapped in a grocery store when a strange fog descends on their town. The Mist was published both as part of the short story collection, Skeleton Crew, and on its own as a novella.
The Running Man (1982 as Richard Bachman)
With echoes of the earlier Bachman book Roadwork, The Running Man is the story of a televised contest, pitting desperate people against super athletes in a race to win untold riches, or die trying.
I'll admit, the screen adaptation starring Arnold Schwarzenegger and directed by Paul Michael Glaser (of Starsky & Hutch fame) is still a guilty pleasure. Edgar Wright (Shaun of the Dead, Scott Pilgrim vs. the World) is attached to film a remake closer to the original source material.
The Dark Tower: The Gunslinger (1982)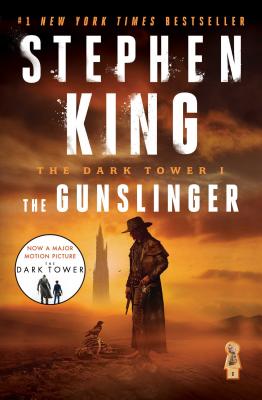 The first book in the more than 4,000 page Dark Tower series, The Gunslinger introduces us to Roland Deschain, the last gunslinger, who is making his way through a post-apocalyptic world to a magical structure known as the Dark Tower.
King cites the Robert Browning poem "Childe Roland to the Dark Tower Came," J.R.R. Tolkien's Lord of the Rings, and the films of Sergio Leone, including The Good, the Bad, and the Ugly, as strong influences for this book. The official Dark Tower site refers to the series a King's magnum opus work.
Creepshow (1982 comic)
A graphic novel—illustrated by Bernie Wrightson, and paying homage to classic horror comics of the 1950s—with five sinister stories. King also wrote the screenplay for the 1982 film of the same name directed by horror film grandmaster, George A. Romero.
Different Seasons (1982 collection)
A collection of four novellas, Different Seasons includes "The Body," on which the film Stand By Me was based, and "Rita Hayworth and the Shawshank Redemption," the inspiration for The Shawshank Redemption, which was nominated for seven Oscars, including Best Picture, at the 1995 Academy Awards. (Despite critical acclaim, the film went home empty-handed.)
Christine (1983)
From the possessed dog in Cujo, it wasn't a far stretch to the possessed car (a 1958 Plymouth Fury) in Christine. Can Arnold Cunningham's friends save him from Christine? The New York Times called the book "Vintage Stephen King…breathtaking…awesome."
Legendary horror film director John Carpenter adapted the book for the screen the year of its release. A remake was announced to be in development in June 2021.
Pet Sematary (1983)
When the Creed family moves to the small Maine town of Ludlow, life seems perfect. But as is the case with so much of King's writing, evil is hiding beneath the veil of what seems idyllic. As the Creeds are about to find out, some things are better left dead.
Like many of King's books, Pet Sematary was a #1 New York Times bestseller, and was made into two (1989 and 2019) forgettable feature films. And if you're wondering why Sematary is spelled incorrectly, check out this article from Merriam-Webster.com.
Cycle of the Werewolf (1983)
With some very cool illustrations by Bernie Wrightson, Cycle of the Werewolf is a classic lycanthrope story and was the basis of the mid-1980s film Silver Bullet, starring Gary Busey.
The Talisman (1984 with co-author Peter Straub)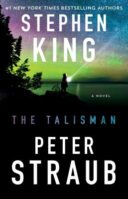 The Talisman was King's first foray into co-authoring; Straub was already a successful author (Ghost Story). A work of fantasy more than horror, The Talisman is the story of 12-year-old Jack Sawyer's quest to find a mystical talisman to save his mother's life.
Two interesting side notes: After years of waiting, fans will finally get to see the book adapted for the screen. Steven Spielberg and Stranger Things creators Matt and Ross Duffer are producing. Second, Peter Straub's daughter, Emma, is a successful author in her own right, and owns a very cool bookstore in Brooklyn.
Thinner (1984 as Richard Bachman)
When portly attorney Billy Halleck kills a woman with his car, he exercises his aura of privilege and gets off with a slap on the wrist. The woman's ancient and mysterious father puts a one-word curse on Halleck: Thinner, causing Billy to slowly waste away. Now he must find the source of the curse and set things right before it's too late. This was King's fifth book under the Bachman pen name, but by this time, everyone knew exactly who Richard Bachman was.
Skeleton Crew (1985 collection)
A collection of short stories, Skeleton Crew was the winner of the 1986 Locus Award for Best Collection and a #1 New York Times Bestseller.
The Bachman Books (1985 collection)
A collection of the first four Richard Bachman novels — Rage, The Long Walk, Roadwork, The Running Man — and the essay "Why I Was Bachman." This book appears to be out of print, so you'll need to find yourself a used copy.
Silver Bullet, chapbook (1985)
This appears to be a repackaged version of Cycle of the Werewolf to go with the aforementioned film.
It (1986)
There's nothing scarier in the world than clowns, so it's surprising it took Stephen King more than a decade to feature an evil clown in one of his books. To be fair, Pennywise, the antagonist, can appear as any terrifying thing it chooses, murdering children in, and terrorizing the town of, Derry, Maine once every 27 years. A group of Derry's children, now grown, return home to confront the monster.
Widely considered one of King's best and most chilling works, the book was the basis for the critically acclaimed film adaptation in 2017. This was the first of several books featuring the town of Derry.
The Eyes of the Dragon (1986)
Like The Talisman and the Dark Tower series, Eyes of the Dragon is more fantasy than horror. It's the struggle for absolute power that utterly transforms the destinies of two brothers born into royalty. A favorite among fans, a television series based on the book had been in development at Hulu, but the plug has been reportedly pulled.
The Dark Tower II: The Drawing of the Three (1987)
See the The Dark Tower: The Gunslinger (1982) above.
Misery (1987)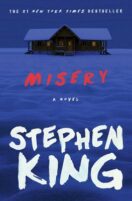 Another book that features a writer as the protagonist, Misery is one of King's finest works. Paul Sheldon, a bestselling author, is held captive by psychotic fan Annie Wilkes, who is angry that Sheldon killed off one of her favorite characters.
You might think this is some sort of autobiographical novel, that King was harassed by a fan, but in an excellent Rolling Stone interview from 2014, King said this: "Misery is a book about cocaine. Annie Wilkes is cocaine. She was my number-one fan." (The author was addicted to both alcohol and cocaine at the time he wrote the book.)
The novel drew a powerhouse cast and crew—William Goldman (screenwriter), Rob Reiner (director), James Caan (Paul Sheldon), Kathy Bates (Annie Wilkes)—for the brilliant 1990 screen adaptation.
The Tommyknockers (1987)
In the same Rolling Stone interview referenced above, King identified Tommyknockers as one of his least favorite books. Fans agree, rating the book 3.57 on GoodReads. At the same time, the book met with critical success when it was published. It was also adapted for a largely forgettable television miniseries in 1993.
Nightmares in the Sky, non-fiction (1988)
This coffee table book, with text by Stephen King and photography by f-stop Fitzgerald (how awesome is that name?), is now out of print. It's a tour of a variety of terrifying gargoyles. Used and collectible copies are still available.
The Dark Half (1989)
In this dark tale, an author writing grim murder novels under a pseudonym is haunted by the alter ego of his own creation. Film horror legend George A. Romero wrote and directed the 1993 screen adaptation.
My Pretty Pony, chapbook (1989)
This was originally published as part of the Whitney Museum of American Art artist and writer series, and illustrated by the artist Barbara Kruger. A limited edition coffee table book (250 copies) was published in 1989. A trade edition with a limited run was later published by Alfred A. Knopf. In 1993, the story was included in King's collection Nightmares & Dreamscapes.
The 1990s
The Stand: The Complete & Uncut Edition (1990)
See the listing for The Stand above (1978).
Four Past Midnight (1990 collection)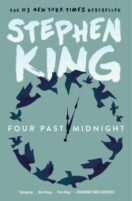 The Bram Stoker Prize-winner for Best Fiction Collection, this anthology includes four novellas, as well as an introduction and prefatory notes to each novella by the King himself. The novellas are "The Langoliers;" "Secret Window, Secret Garden;" "The Library Policeman;" and "The Sun Dog."
The Dark Tower III: The Waste Lands (1991)
See the The Dark Tower: The Gunslinger (1982) above.
Needful Things (1991)
The little curio shop, called Needful Things, that just opened in Castle Rock, Maine (one of King's favorite fictional locations to torment), has something for everyone. But it all comes at a price. Caveat Emptor! Also a 1993 film starring Max Von Sydow and Ed Harris.
The Library Policeman, chapbook (1991)
A middle-aged businessman in Iowa returns on overdue library book, and faces a monster of a librarian. This is one of the novellas from Four Past Midnight (1990), and appears to have been released only as an audiobook, which is now out of print, though there are used copies to be had.
Gerald's Game (1992)
Jessie Burlingame has had enough of her husband's kinky sex games. When Jessie is handcuffed to bedposts at a secluded lake house, things go awry and end with deadly consequences. The was adapted for screen for a 2017 Netflix film.
Dolores Claiborne (1992)
An unconventional novel for King to this point in his career, Dolores Claiborne, the title character and protagonist, has been accused of murder. We listen as she tells her life story to the police. Kathy Bates (who played Annie Wilkes in the film version of Misery) plays the lead in Taylor Hackford's well regarded (85% on Rotten Tomatoes) adaptation.
Lawnmower Man, chapbook (1992)
It appears as if this story—which originally appeared in Night Shift, King's first collection of short stories—was released as an audiobook and possibly a graphic novel/comic. Both are hard to come by, but some used copies do exist.
Nightmares & Dreamscapes (1993 collection)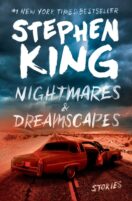 Another collection of short fiction. Two of these stories—"Night Flier" and "Dolan's Cadillac"—were made into films.
According to Cinema Blend: "In February 2021, it was announced that producer Henrik Bastin, best known for the long-running Amazon Prime series Bosch, has started his own production company, and one of the first projects that is being developed is an adaptation of "The Ten O'Clock People" for the small screen. The story centers on a smoker named Pearson who, during his 10am smoke break, makes the horrifying discovery that every authority figure in the world is actually a horrific bat monster in disguise, eventually learning that it's the chemical imbalance created by the crave for nicotine that allows him to see their true forms."
Insomnia (1994)
King brings us back to Derry, Maine, the setting for his classic novel It, where we meet Ralph Roberts. Since Ralph's wife passed away, his insomnia has been getting worse. On his late night walks through Derry, he sees increasingly strange and disturbing things, until he realizes lack of sleep is the least of his worries. (The well-known film of the same name, from 2002 and starring Al Pacino and Robin Williams, is NOT related to the King novel.)
Rose Madder (1995)
A story of one woman's battle to escape a grotesque and abusive marriage, and also a phantasmagoric fantasy, it was recently announced that Rose Madder is being adapted for the screen. Naomi Sheridan (co-writer of In America and daughter of director Jim Sheridan) has scripted Rose Madder and the film is targeted to shoot within the next year and half.
Umney's Last Case, chapbook (1995)
Originally published as a short story in the Nightmares & Dreamscapes collection, Umney's Last Case was published as stand alone paperback, and is now out of print. Used copies can be found.
The Green Mile (1996)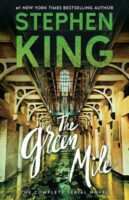 Originally published in serial form, The Green Mile was collected into a single volume in 1996, and is one of King's best reviewed books on GoodReads (4.46 user rating). Prison guard Paul Edgecombe looks back on his life, and tells the story of John Coffey, one very special inmate of Cold Mountain Penitentiary's E-Block, home to convicted killers awaiting execution. While the collection is readily available from bookstores, the individual, serialized stories are out of print, though, if you're a collector, used copies can be found. The book was adapted into very well reviewed and Academy Award nominated film of the same name.
Desparation (1996)
Lonely, desolate Desperation, Nevada, the fictional town that lends the book its name, is home to Chief Law Enforcement Officer Collie Entragian. Entragian appears insane, but is in reality only the tip of an evil iceberg lying below the surface of the town.
The Regulators (1996 as Richard Bachman)
King's first book writing as Richard Bachman in more than a decade, The Regulators is a companion piece to Desperation, with many of the same characters appearing in different circumstances. The two books were published at the same time, and the covers, when put side by side, make one image.
The Dark Tower IV: Wizard and Glass (1997)
See the The Dark Tower: The Gunslinger (1982) above.
Bag of Bones (1998)
King returns to the fictional town of Castle Rock, Maine in this story of a grieving novelist and the dark mystery of his summer lake house. Adapted for the small screen as 2011 TV miniseries.
Art Pupil, chapbook (1998)
Originally published as a novel in the Different Seasons collection, Apt Pupil is still available as a paperback today. It's the story of model student Todd Bowden, and the dark secrets his teacher is hiding. Made into a film starring Ian McKellen in 1998.
Storm of the Century (1999 screenplay)
Beginning its life as a screenplay and a well-regarded television miniseries, Storm of the Century tells the story of a massive storm that brings evil to the small enclave of Little Tall Island, Maine, and the Sophie's choice the town residents will have to make. There are echoes of both The Mist and Under the Dome in this gripping tale. The screenplay is available as a paperback book.
The Girl Who Loved Tom Gordon (1999)
When nine-year-old Trisha McFarland becomes lost in the wilderness adjacent to the Appalachian Trail in New England, she encounters a terror-filled forrest. With only her headphones and a broadcast of a Red Sox game for company, Trisha relies on her hero —real life relief pitcher Tom Gordon—to see her through. A film adaptation of the book is rumored to be in development.
Hearts in Atlantis (1999 collection)
Innocence, experience, truth, deceit, loss, and recovery are at the core of these five interconnected, sequential tales—each deeply rooted in the 1960s, and each scarred by the Vietnam War, which continues to cast its shadow over American lives, politics and culture. Legendary screenwriter William Goldman adapted the book for a film starring Anthony Hopkins and directed by Scott Hicks (Shine).
Quitter's Inc., chapbook (1999)
A short story from the Night Shift collection, apparently released as a stand-alone audiobook.
The 2000s
On Writing, non-fiction (2000)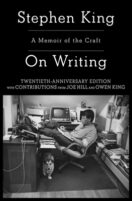 When I started the process of updating this list and adding reviews, this was the book I looked most forward to discussing. There are a variety of courses I teach to writing students, and they all have one thing in common: I recommend Stephen King's On Writing in every single one.
Part memoir, and part manifesto on what it takes to be a good writer, this tome is indispensable for anyone starting to take their writing more seriously. From advice on good writing habits (read and write everyday, duh), to tips on editing (King's famous proclamation that you should not be afraid to "kill your darlings") this book belongs in the collection of every writer, regardless of where you are in your career.
Secret Windows (2000 collection)
Published exclusively for the Book-of-the-Month Club, this collection of (mostly) previously published essays and fiction about writing can still be found in the secondary (used) market. The book includes some of King's earliest short fiction (when I say early, I mean from when he was 12-years-old), with an introduction by Peter Straub.
Dreamcatcher (2001)
Four childhood friends return home to Derry, Maine (another of King's favorite locations) for their annual reunion and hunting trip. Only this year, there's something sinister in the woods. They four must turn to the extraordinary event in their past to combat the evil. Lawrence Kasdan, William Goldman, and Morgan Freeman joined forces for the 2003 film of the same name, though reviews (28% on Rotten Tomatoes) were disappointing.
Black House (2001 with co-author Peter Straub)
Jack Sawyer, the young protagonist from The Talisman, is a retired police detective living in rural Wisconsin with no memories of the terrifying events from when he was twelve-years-old. When Jack is pressed back into law enforcement by a friend, he'll have to confront not only his past, but the sinister forces swirling around him in the here and now. King and Straub reunited to continue Jack's story in this sequel to The Talisman.
LT's Theory of Pets, chapbook (2001)
This one was a bit of a head scratcher. Released as an audiobook from a live reading King himself did at London's Royal Festival Hall, the story—a strange tale about a husband and wife who can't seem to agree on their pets—first appeared in a collection called Six Stories. Six Stories was a limited run by King's own publishing house, Philtrum Press; only 1,100 were published, and they're extremely rare. The only listing I found as of this writing was for a signed edition on eBay for $2, 499. This is not to be confused with Six Scary Stories, which is a collection of work from other writers, assembled and edited by King. LT's Theory of Pets would later appear in the collection Everything's Eventual (2002).
From a Buick 8 (2002)
For fans of Christine, From a Buick 8 features a 1953 Buick Roadmaster that seems to serve as a kind of portal between worlds. The film version is currently in development with no release date announced.
Everything's Eventual (2002 collection)
A collection of short stories, including several that appeared in The New Yorker magazine. "The Man in the Black Suit" won an O'Henry Award for Best American Short Story. (Not to be confused with the brilliant young adult novel, The Boy in the Black Suit by Jason Reynolds.)
The Dark Tower: The Gunslinger, revised and expanded edition (2003)
See the The Dark Tower: The Gunslinger (1982) above.
The Dark Tower V: Wolves of the Calla (2003)
See the The Dark Tower: The Gunslinger (1982) above.
The Dark Tower VI: Song of Susannah (2004)
See the The Dark Tower: The Gunslinger (1982) above.
The Dark Tower VII: The Dark Tower (2004)
See the The Dark Tower: The Gunslinger (1982) above.
Faithful, non-fiction (2004 with co-author Stewart O'Nan)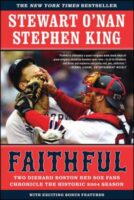 I can't say anything better than what's in the publisher's copy:

Early in 2004, two writers and Red Sox fans, Stewart O'Nan and Stephen King, decided to chronicle the upcoming season, one of the most hotly anticipated in baseball history. They would sit together at Fenway. They would exchange emails. They would write about the games. And, as it happened, they would witness the greatest comeback ever in sports, and the first Red Sox championship in eighty-six years. What began as a Sox-filled summer like any other is now a fan's notes for the ages.
O'Nan (Last Night at the Lobster), like King, is a highly decorated writer. You can imagine the fun these two had writing this one.
The Colorado Kid (2005)
Through painstaking research, a pair of journalists and a forensics graduate student identify a dead body that's washed up on an island off the coast of Maine. And that's where the mystery really begins. With echoes of Dashiell Hammett's THE MALTESE FALCON, King presents a moving and surprising tale whose subject is nothing less than the nature of mystery itself. The first of King's paperback novels with Hard Case Crimes, meant to emulate crime novels of the 1940s and 50s.
Cell (2006)
Similar to The Stand in that an apocalyptic event (this time a mysterious cell phone signal rather than a virus) kills most of humanity. The story follows the few survivors. led by artist Clayton Riddell. The reviews for this story are considerably worse than those for The Stand, and the film adaptation, in spite of Samuel L. Jackson and John Cusack, seemed to miss the mark, too, garnering a dismal 11% on Rotten Tomatoes.
Lisey's Story (2006)
As the widow of a bestselling novelist sorts through the papers of her celebrated husband, she embarks on a nearly fatal journey into the darkness he inhabited. The New York Times called it a "haunting…tender, intimate book that makes an epic interior journey." It's now also an Apple TV miniseries starring Julianne Moore.
Blaze (2007 as Richard Bachman)
Writing as Richard Bachman for the first time in more than a decade, and billed as a long lost manuscript from the deceased Bachman, this is essentially a crime novel. Hapless small-time criminal Clayton "Blaze" Blaisdell, Jr. gets involved in a kidnapping when things, of course, go wrong.
Duma Key (2008)
Duma Key is the story of construction worker Edgar Freemantle, who relocates from Minnesota to a tiny island in Florida (both settings a first for King) after a terrible accident crushes his arm. He rekindles his love of art and sketching, as strange phenomena inhabit the island. There was a film adaptation in development, but the project is reportedly stalled.
Just After Sunset (2008 collection)
A baker's dozen collection of stories, with all of the works having previously appeared in other publications (New Yorker, Playboy, McSweeney's, and others).
Under the Dome (2009)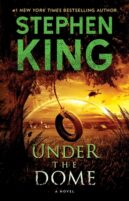 A giant, invisible, impenetrable dome has been clapped over Chester's Field, Maine. Cars are cut in half, planes crash into the forcefield; there is no way in or out. With echoes of The Mist and Storm of the Century, the book explores how different people respond to extreme stress. Under the Dome was made into a TV series in 2013.
Road Rage (2009)
Road Rage contains two novellas — Duel by Richard Matheison, and a story it inspired, Throttle, by Stephen King writing with his son, the accomplished author Joe Hill. It was first released as an audiobook (read by Stephen Lang). The book was adapted as a comic/graphic novel in 2012 by Chris Ryall, with art by Nelson Daniel.
The 2010s
Blockade Billy (2010)
Originally published as a limited edition through Cemetery Dance Publications in 2010, King and Cemetery Dance made an arrangement with Scribner to make this novella/short story available in less expensive hardcover edition. Both are now out of print. Used copies can be found, and the audiobook is still available through Libro.FM and Audible.
Full Dark, No Stars (2010 collection)
Like Different Seasons and Four Past Midnight, which generated such enduring hit films as The Shawshank Redemption and Stand by Me, King's Full Dark, No Stars is collection of four novellas. A "page-turner" (The New York Times) "as gripping as his epic novels" (St. Louis Post-Dispatch), and "an extraordinary collection, thrillingly merciless, and a career high point" (The Telegraph, UK).
American Vampire Vol. 1, graphic novel (2010 with Rafael Albuquerque and Scott Snyder)
A graphic novel with two vampire stories, one by Scott Snyder, who is the primary author on subsequent volumes, and one by King. Illustrations by Rafael Albuquerque.
The Talisman: Vol. 1: The Road of Trials, graphic novel (2010 with Peter Straub)
Robin Furth adapted King and Straub's 1984 book for a graphic novel. This comprises Issues 0 through 5 of the thrilling comic book series and features original, never-before-seen material, including interviews and early sketches. Art by Tony Shasteen. (I haven't seen any listing for a Vol. 2.)
11/22/63 (2011)
Jake Epping is shown a mysterious time portal to the past in the back of a diner in his small town home of Lisbon Falls, Maine, and is enlisted on a mission to go back in time to prevent the assassination of President John F. Kennedy. One of King's best reviewed books in years (4.31 on GoodReads) and the basis for a 2016 television miniseries starring James Franco.
The Dark Tower: The Wind Through the Keyhole (2012)
See the The Dark Tower: The Gunslinger (1982) above.
Guns (ebook, 2013)
In a pulls-no-punches essay intended to provoke rational discussion, Stephen King sets down his thoughts about gun violence in America. Anger and grief in the wake of the shootings at Sandy Hook Elementary School are palpable in this urgent piece of writing, but no less remarkable are King's keen thoughtfulness and composure as he explores the contours of the gun-control issue and constructs his argument for what can and should be done.
King's earnings from the sale of this essay went to the Brady Campaign to Prevent Gun Violence. Published only as an ebook.
Joyland (2013)
The second of three King novels published by Hard Case Crime, meant to bring back the feeling of crime paperbacks of the 1940s and 50s. Set in a small-town North Carolina amusement park in 1973, Joyland tells the story of the summer in which college student Devin Jones comes to work as a carny and confronts the legacy of a vicious murder, the fate of a dying child, and the ways both will change his life forever.
Ghost Brothers of Darkland County (play, 2013)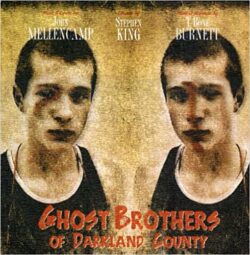 The libretto for a musical written by Stephen King, John Mellencamp, and T. Bone Burnett was published as a hardcover in 2013, but now appears to be out of print. Used copies are available, as is the CD featuring some of the songs and select readings of different scenes, performed by a stellar cast of guest artists including Elvis Costello, Rosanne Cash, Sheryl Crow, Neko Case, Taj Mahal, Ryan Bingham, and Kris Kristofferson, along with actors Matthew McConaughey, Samantha Mathis, and Meg Ryan.

Set in the tiny town of Lake Belle Reve, Mississippi, the Ghost Brothers' story centers on two sets of brothers: the ghosts of Jack and Andy, dead in an apparent murder/suicide, and their nephews, the living Frank and Drake, who seem to be headed toward the same downward spiral as their uncles.
Doctor Sleep (2013)
King's sequel to The Shining, 35 years later, catches us up with Dan Torrance, the young boy in the original novel who had "the Shining." Dan is all grown up and using his powers to help people in local hospice, earning him the nickname, Dr. Sleep. A well reviewed film (78% on Rotten Tomatoes) starring Ewan McGregor was released in 2019.
Mr. Mercedes (Bill Hodges Trilogy, 2014)
Winner of the Edgar Award for Best Novel, three of the most unlikely heroes Stephen King has ever created try to stop a lone killer from murdering thousands. "Mr. Mercedes is a rich, resonant, exceptionally readable accomplishment by a man who can write in whatever genre he chooses" (The Washington Post).
Revival (2014)
The new minister came to Harlow, Maine, when Jamie Morton was a boy doing battle with his toy army men on the front lawn. The young Reverend, Charles Jacobs, and his beautiful wife brought new life to the local church and captivated their congregation. But with Jamie, he shares a secret obsession—a draw so powerful, it would have profound consequences five decades after the shattering tragedy that turned the preacher against God, and long after his final, scathing sermon. Now Jamie, a nomadic rock guitarist hooked on heroin, meets Charles Jacobs again. And when their bond becomes a pact beyond even the Devil's devising, Jamie discovers that the word revival has many meanings…
Finders Keepers (Bill Hodges Trilogy, 2015)
The sequel to Mr. Mercedes, and the middle book of the Bill Hodges triology.
The Bazaar of Bad Dreams (2015)
A collection of twenty-one stories with accompanying autobiographical comments on when, why and how he came to write (or rewrite) each one. This includes "Blockade Billy" (see above, 2010), which is otherwise hard to find.
End of Watch (Bill Hodges Trilogy, 2016)
The sequel to Finders Keepers and the conclusion of the Bill Hodges trilogy,
Charlie the Choo-Choo (as Beryl Evans, 2016)
Writing under the pseudonym Beryl Evans, King wrote, and Ned Dameron illustrated, this children's picture book, inspired by the world of The Dark Tower.
Hearts in Suspension (collection, with others, 2016)
The book features a new essay by King entitled "Five to One, One in Five," four installments of "King's Garbage Truck" (a column King wrote for UMaine's student newspaper), a reprint of King's novella "Hearts in Atlantis", which is set on the campus in 1966, twelve essays from fellow students and friends from King's college days, and a gallery of period photographs and documents. The book was edited by Jim Bishop, a former English instructor at the University of Maine who taught King.
Gwendy's Button Box (with Richard Chizmar, 2017)
Stephen King teams up with long-time friend and award-winning author Richard Chizmar for the first time in this original novella that revisits the mysterious town of Castle Rock.
Sleeping Beauties (with Owen King, 2017)
Writing for the first time with his other son Owen (King had previously worked with his son Joe Hill, a successful author in his own right), Sleeping Beauties imagines a world where all women fall unconscious. Wake them, and they turn feral. Without women, the men devolve into a violent state of warring factions. A television series based on the book was announced in 2019, thought I'm unable to find any updates on the project.
The Outsider (Holly Gibney Series, 2018)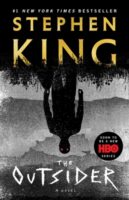 An eleven-year-old boy's violated corpse is discovered in a town park. Eyewitnesses and fingerprints point unmistakably to one of Flint City's most popular citizens—Terry Maitland, Little League coach, English teacher, husband, and father of two girls. Detective Ralph Anderson, whose son Maitland once coached, orders a quick and very public arrest. Maitland has an alibi, but Anderson and the district attorney soon have DNA evidence to go with the fingerprints and witnesses. Their case seems ironclad.
As the investigation expands and horrifying details begin to emerge, King's story kicks into high gear, generating strong tension and almost unbearable suspense. Terry Maitland seems like a nice guy, but is he wearing another face? When the answer comes, it will shock you as only Stephen King can.
The book features the character Holly Gibney, first introduced in the Bill Hodges trilogy. A limited HBO series based on the book, starring Ben Medelsohn, Cynthia Erivo, and Jason Batemen, premiered in 2020.
Elevation (2018)
King returns to Castle Rock, Maine in this story about "an ordinary man in an extraordinary condition rising above hatred" (The Washington Post) and bringing the fictional town of Castle Rock, Maine together—a "joyful, uplifting" (Entertainment Weekly) tale about finding common ground despite deep-rooted differences, "the sign of a master elevating his own legendary game yet again" (USA TODAY).
This is being adapated for film by Jack Bender, who brought several other King works—Under the Dome, Mr. Mercedes, The Outsider—to the screen.
The Institute (2019)
In the middle of the night, in a house on a quiet street in suburban Minneapolis, intruders silently murder Luke Ellis's parents and load him into a black SUV. The operation takes less than two minutes. Luke will wake up at The Institute, in a room that looks just like his own, except there's no window. And outside his door are other doors, behind which are other kids with special talents—telekinesis and telepathy—who got to this place the same way Luke did. Luke and his friends are desperate to get out, but no one has ever escaped from The Institute.
The 2020s
If It Bleeds (2020)
Like Different Seasons, Four Past Midnight, and Full Dark, No Stars, If It Bleeds is a collection of four novellas, including the title story featuring the popular character Holly Gibney, and "Mr. Harrigan's Phone," which is in post-production for a Netflix fueled adaptation.
The Dark Tower the Drawing of the Three #s 1, 2, & 3: The Prisoner, House of Cards, and The Lady of Shadows
These three graphic novel adaptations of stories from The Dark Tower series were released in subsequent weeks in spring of 2020. For details on The Dark Tower series, see the The Dark Tower: The Gunslinger (1982) above.
Billy Summers
Billy Summers is a man in a room with a gun. He's a killer for hire and the best in the business. But he'll do the job only if the target is a truly bad guy. And now Billy wants out. But first there is one last hit. Billy is among the best snipers in the world, a decorated Iraq war vet, a Houdini when it comes to vanishing after the job is done. So what could possibly go wrong? How about everything.
This novel is part war story, part love letter to small town America and the people who live there. JJ Abrams is developing a television miniseries based on the book.
Later (2021)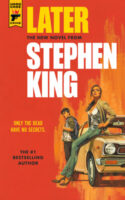 The supernatural meets the crime novel in King's most recent partnership with Hard Case Crimes publishing. The son of a struggling single mother, Jamie Conklin just wants an ordinary childhood. But Jamie is no ordinary child. Born with an unnatural ability his mom urges him to keep secret, Jamie can see what no one else can see and learn what no one else can learn. But the cost of using this ability is higher than Jamie can imagine – as he discovers when an NYPD detective draws him into the pursuit of a killer who has threatened to strike from beyond the grave.
 In January 2022 it was announced that Blumhouse Television is developing a miniseries based on the novel. Lucy Liu is attached to star.
Fairytale (September 2022)
Due to be released this fall, this novel features a boy and his dog in a pitched battle of good vs. evil. Early in the Pandemic, King asked himself: "What could you write that would make you happy?"
"As if my imagination had been waiting for the question to be asked, I saw a vast deserted city—deserted but alive. I saw the empty streets, the haunted buildings, a gargoyle head lying overturned in the street. I saw smashed statues (of what I didn't know, but I eventually found out). I saw a huge, sprawling palace with glass towers so high their tips pierced the clouds. Those images released the story I wanted to tell."
A List of Stephen King's Short Stories
* This list was taken mostly from Fantastic Fiction which is truly a wonderful resource and has a ton information on most fiction titles and authors. Please give them a visit.
Cain Rose Up (1968)
Here There Be Tygers (1968)
The Reaper's Image (1969)
Graveyard Shift (1970)
I Am the Doorway (1971)
Battleground (1972)
The Mangler (1972)
The Boogeyman (1973)
Gray Matter (1973)
Trucks (1973)
Night Surf (1974)
Sometimes They Come Back (1974)
The Lawnmower Man (1975)
Salem's Lot (excerpt) (1975)
Strawberry Spring (1975)
I Know What You Need (1976)
The Ledge (1976)
The Cat from Hell (1977)
Children of the Corn (1977)
The Man Who Loved Flowers (1977)
One for the Road (1977)
The Gunslinger (1978)
Jerusalem's Lot (1978)
The Last Rung on the Ladder (1978)
The Night of the Tiger (1978)
Nona (1978)
Quitters, Inc. (1978)
The Woman in the Room (1978)
The Crate (1979)
Big Wheels (1980)
Crouch End (1980)
The Mist (1980)
The Monkey (1980)
The Way Station (1980)
The Wedding Gig (1980)
The Jaunt (1981)
The Man Who Would Not Shake Hands (1981)
The Reach (1981)
aka Do the Dead Sing?
Apt Pupil (1982)
Big Wheels: A Tale of the Laundry Game (1982)
The Body (1982)
The Breathing Method (1982)
Morning Deliveries (1982)
The Raft (1982)
Rita Hayworth and the Shawshank Redemption (1982)
Survivor Type (1982)
Uncle Clayton (1983)
Uncle Otto's Truck (1983)
The Word Processor (1983)
Word Processor of the Gods (1983)
The Ballad of the Flexible Bullet (1984)
Gramma (1984)
Mrs Todd's Shortcut (1984)
The Revelations of 'Becka Paulson (1984)
Beachworld (1985)
For Owen (1985)
Paranoid: A Chant (1985)
The End of the Whole Mess (1986)
The Fifth Quarter (1986)
Popsy (1987)
Dedication (1988)
The Night Flier (1988)
The Reploids (1988)
Sneakers (1988)
Dolan's Cadillac (1989)
Home Delivery (1989)
The Langoliers (1989)
The Library Policeman (1989)
My Pretty Pony (1989)
Rainy Season (1989)
Secret Window, Secret Garden (1989)
The Sun Dog (1989)
The Moving Finger (1990)
It Grows on You (1991)
Chattery Teeth (1992)
You Know They Got a Hell of a Band (1992)
Brooklyn August (1993)
The Doctor's Case (1993)
Head Down (1993)
The House on Maple Street (1993)
Sorry, Right Number (1993)
Suffer the Little Children (1993)
The Ten O'Clock People (1993)
Umney's Last Case (1993)
The Man in The Black Suit (1994)
Lunch at the Gotham Cafe (1995)
Autopsy Room Four (1997)
Blind Willie (1997)
Everything's Eventual (1997)
L.T.'s Theory of Pets (1997)
Lucky Quarter (1997)
The Little Sisters of Eluria (1998)
That Feeling, You Can Only Say What It Is in French (1998)
Hearts in Atlantis (1999)
Heavenly Shades of Night are Falling (1999)
Low Men in Yellow Coats (1999)
Riding the Bullet (1999)
The Road Virus Heads North (1999)
Why We're in Vietnam (1999)
1408 (2000)
In the Deathroom (2000)
Riding the Bullet (2000)
Throttle (2009)
UR (2009)
Mile 81 (2011)
A Face in the Crowd (2012)
In the Tall Grass (2012)
Guns (2013)
Big Driver (2014)
A Good Marriage (2014)
Drunken Fireworks (2015)
1922 (2017)
It Came From the Mist (2019)
Here's a little bonus, Stephen King on the craft of writing short stories.
There you have it, our list of Stephen King books in chronological order. Stephen King continues to write, and write well. We'll do our best to keep this list up to date.