by Jas Faulkner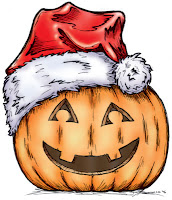 "He's out."
"He's early this year.  Is there a reason for this?"  I could hear Sam joggle the phone as she rang up a customer and told them to have a good day.  A second later she was back.
"We got the guidelines from the not-the-city council  You know how Tab is about that."
Bear with me and you, too, will know how Tab is about that.  But first, a little bit of history.  Ten years ago, a radio station decided to buy a three-storey building on the town square that was at one point  a storefront with apartments on the two upper floors.   They then proceeded to wreck the building, turning it into "haunted house" that was sufficiently detailed in its grue that they required a media professional to deal with the inquiries and it developed a fan following.  
For the next four years, the building sat empty, a huge, greying eyesore in the middle of the town's colourful, pretty heart.  Every August, crews arrived and worked to make it look even shabbier.  This was always followed by mobs of thrillseeking  horror fans.  The strobes and screams replaced the quiet whisper of the cooling breeze moving through the leaves as a they brightened and then fluttered to the ground, creating a soft carpet of yellow and amber for everyone to shuffle through as they walked to school or work.
You may be thinking that that the haunted house lasted for four years because people got tired of it or the ownership of the radio station changed or something dire happened.  Nope.
One September evening, a group from Memphis wandered into the store.  Sam and Tab were getting ready to close and had neglected to lock the front door.   One young lady flipped her hair and as she looked around.
"This is just books?"
Tab nodded.
"Do you have a gift section?"
Tab walked away from the exchange very quickly as Sam offered, "I guess you could give a book as a gift."
Long story short* they wanted to use the bathroom.  While the girls were in there preening and grooming, one of their dates walked around.  What he saw really said something to him.
"He dug it,"  said Sam.  "We knew he was a kindred spirit when he did a happy dance about the Penguin section."
The kid fell in love with the town and took weekend road trips to visit whenever he could.  When he paid a visit in late summer, he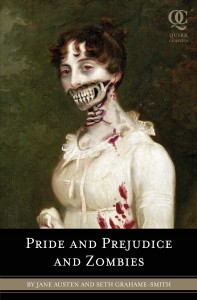 noticed the work going on at the haunted house.  He also noticed the affect this had on the town, which enchanted him to the extent that the haunted house had not.
"We had dinner, the three of us, and talked about what it was like before the haunted house.  The radio station had their own concessions and brought everything from tools to people to popcorn in from the outside.  So, yeah, we discussed how this was not in the backyards of the people who were making a mess of our home without even the benefit of economic stimulus.  In short, the whole thing stank."
"Did the three of you do something bordering on illegal to get rid of the haunted house?"
There was a long pause.
"Jas, the way you're talking you'd think we drowned a sheriff in barbecue sauce and sold him by the pound with a side of tater salad and slaw."
"Sam…"
"You know the guy who lives on the top floor of the Arts Cafe building?"
"Is he the nice, book-loving kid?"  I asked.
He double majored in chemistry.
"I don't…"
Sam sighed and continued, "He knew how to make the place look really haunted, bleeding walls, weeping pictures and a few other tricks that scared the bejabbers out of the haunted house crew.  They relocated the show to somewhere in Memphis.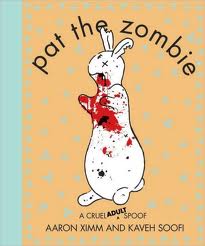 That Autumn was the prettiest we'd seen in a long, long time.  In the meantime, the city elders got together and drafted some codes that would keep such a thing from ever happening here again.  As well-intentioned as the writers of the codes were, they unintentionally  created a bit of a monster of their own.
The following year, the owner of the knitting store died and none of her children were too terribly interested in a career in yarn and  looms.  A cousin bought the store, took down the examples of alternative fibre knitting and replaced the swatches of fabrics the previous owner had collected in her travels with framed cross-stitched Precious Moments samplers.
This cousin created some precious moments of her own when she joined the local Chamber of Commerce and ran unopposed for a seat on the town council.  Her first order of business was to move that the town eradicate Halloween.  The Roman Catholic and Anglican clergy who tried (and tried again) to patiently explain that Halloween was a Christian holiday were met with a thousand yard stare that seemed to terminate somewhere in the distance on the other side of either gentleman's skull.
"Wait, " I said, "Y'all always go all out for Halloween."
"Of course she got voted down.  Not that it stops her from trying.  Every year on the first of September, Taylor Slow -that's what we call her- Taylor Slow.  Taylor Slow comes around with a stack of  printed rules and regulations on how to have a beautiful Autumn.   No skulls, no zombies, no ghosts, no vampires, no witches…"
"That must thrill the Pagan family who run the day spa."
"She has no idea.  She asked one of them if the Pentagram hanging over the office door was a Pennsylvania Dutch barn sign the other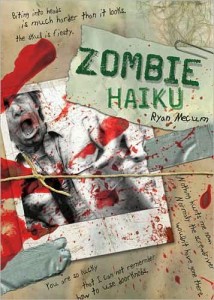 day.   So anyway…"
"And you hate zombies." I added.
"True," said Sam.  You could not pay me to read another literary zombie pastiche.  They're all bad.  Same goes for the vampire books.  Somebody needs to come up with a new monster and forbid every hack in the Western World from wearing it out.  By the way, I'm not exactly loving Steampunk these days.
"Where was I?  Oh.  Taylor Slow wants everything all cute and snuggly and she hates, HATES, our Day of the Dead figures we got in Mexico.  We love them and think she's a priss.  So…"
"So?"
"We pulled the head off our old Victorian Santa and replaced it with a Day of the Dead  head.  Tab calls him Satan Claus."
"That must go over well," I said.
"You know I'm conflict avoidant, I also like to see the Little Woman happy.  So.  I fill the window full, absofreaking FULL of Zombie books.  Taylor Slow sees them, freaks out every year like she's never seen them before.  I tut-tut and  remove them and she's so grateful to see them gone, she coos about our adorable doll and Satan Claus gets the window to himself. "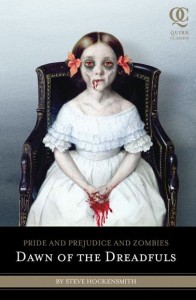 "You're an evil genius," I said.  "But what happens if someone wants to buy the zombie books?"
There was a gasp.
"I am now officially offended that you think so little of the reading public in Mississippi.  Deeply, deeply offended.  You are now obligated to bring me one of your Mama's Italian cream cakes the next time you come south."
There was a murmured conversation in the background.
"And a chocolate pie.  That remark was absolutely uncalled for!"
*TOO LATE!  Yeah, I love "Clue."