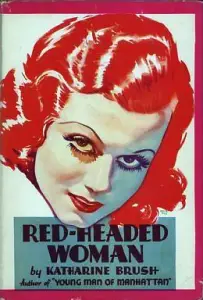 Who can afford to collect photoplays these days? I checked out a link that ABE sent me. It has a super page full of gorgeous dust jacketed books representing early cinema. Most novels made into films at the time were called photoplays, and published by Grosset and Dunlap, a company known for producing reprints of popular titles. Photoplays were probably rather cheap at the time, basically reprinting a famous story with a few scenes from the movie throughout, and a new dust jacket usually with an illustration depicting the stars of the film. Only occasionally was there a book derived from the original screenplay.
I have a couple of photoplays, and after seeing the prices some fetch, wish I owned more–specifically, the greatly sought after titles. The photoplays I'm most interested in are from 1920s silent films.  Garbo, the "It Girl" Clara Bow, any of the more obscure films, perhaps not even in existence any more, fascinate me. Some of the bizarre plots in early films need to be seen, to be fully appreciated–and if not seen, at least read. One of my favorite photoplays is an early 'talkie', Madame Satan. Wildly flamboyant, this 'before the code' film culminates in a huge costume party above New York City–on a blimp. Yes, you read right–scantily clad ladies in sparkles are dancing wildly, as the blimp begins to descend upon the skyscrapers. How the partygoers survive, is a tale unto itself. My copy has no dust jacket, sadly, but the stills and the story are quite entertaining. I'm not clear whether Madame Satan was a book or film first, but it hardly matters in this wacky case.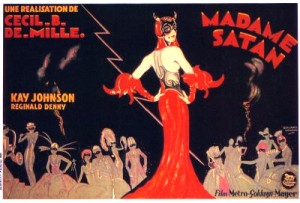 I somehow managed to obtain both photoplays of  Dr. Jekyll and Mr. Hyde–the Spencer Tracy  film, and the Fredric March. Checking the prices on both, they seem to vary considerably. From the 40.00 range, to approximately 575.00. Considering I paid at most 10 bucks each, I think I did OK.
I also have a swell copy of The Broadway Melody, one of the first movie musicals made. Another wonderful title, The Spider, has an awesome dust jacket–but I've yet to read it, and I have a strong feeling the film is long gone.
So what are some of the prices for photoplays? Depends as all books do, on condition. The better the copy, the more expensive. The MGM Judy Garland Wizard of Oz photoplay commands a few hundred dollars, whereas Frankenstein in jacket is almost 2500.00.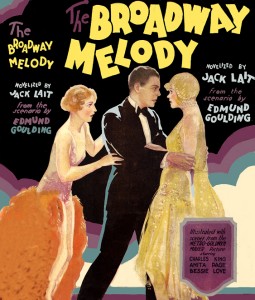 The jacket is apparently exceedingly rare, and I admit, the artwork is pretty stunning. And naturally, such a famous book and film would attract buyers. I was interested in what the Earl Derr Biggers Charlie Chan Carries On was selling for. Considered politically incorrect today, the Charlie Chan books and films were very popular. A copy in dust jacket climbs from 85.00 to around 600.00. Another title I wouldn't mind owning just for the jacket art is The Marriage Playground. I was confused at first, having never heard of an Edith Wharton book of that title–of course–the book's name was changed. The film is based upon Wharton's The Children. Fredric March and Mary Brian star. Little Caesar has the original art from the first edition and doesn't depict a scene or actor from the film, which may account for the rather low price–250.00. I never thought I'd say a photoplay book was priced low at 250.00!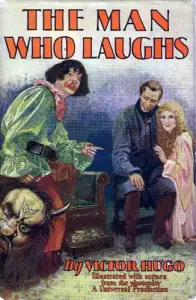 There's a huge price stretch between the two listings on ABE for Red Headed Woman, another 'before the code' film I love. Jean Harlow plays a gold digger with no heart of the same. She tricks, fights, almost kills her husband, yet is victorious in the end. Not something that could happen after the motion picture code of behavior in films went into effect. Once that was in place–crime and evil could not pay, no matter what. One copy with dust jacket is 85.00, the other, 650.00. Aha! After reading the fine print–the less expensive is not the original photoplay edition, and doesn't contain any of the stills. The expensive one is described as near fine–mini mystery solved.
I would love to own the photoplay of Victor Hugo's The Man Who Laughs with the lovely artwork of  magnificent Conrad Veidt as the sad protagonist whose mouth was mutilated into a perpetual 'Joker' style smile. Some believe the artist who created the Joker for Batman comic books used Veidt as a prototype, and looking at both, it's hard not believe the theory. Unfortunately, the book in jacket is out of my price range–it gets hundreds of bucks a copy.
However, the most desirable of all photoplays surprised me–King Kong. I've no idea why this one is so rare. One dealer has two copies available. The first is priced at 700.00, which is mighty expensive already. The second copy had better have popups of King Kong on the Empire State Building with a wriggling Fay Wray and circling planes shooting real bullets, because the price is a mere 8,000.00.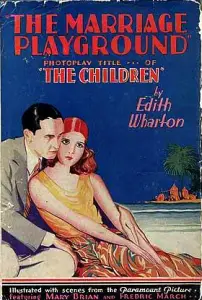 Eight  Thousand Dollars. I thought I'd better write the amount twice as to convince the astounded reader they weren't hallucinating. I cannot believe that one book can differ that greatly in condition to warrant the ridiculous jump in price. If there's a market for it, then the price is fine, is the theory. I wonder how long it's been listed.
Last and most thrilling, a copy of Dracula in photoplay form, has the asking price of 15,000.00 Yes, I know, I just stated that King Kong commands the largest price, and it does generally. This particular Dracula was inscribed by star Bela Lugosi to a movie journalist. Again, if a market. . .
I've no idea how many photoplay titles were published, but ABE gives the names of two reference books one can consult– Emil Petaja's Photoplay Edition and Photoplay Editions: a Collector's Guide by Rick Miller. To catch some more photoplay eye candy–here's the link to ABE's page:
http://www.abebooks.com/books/RareBooks/silent-movies-films-grosset-dunlap/photoplay-editions.shtml?cm_mmc=nl-_-nl-_-C120413-h00-photopAM-121224GN-_-03bookgr&abersp=1#row2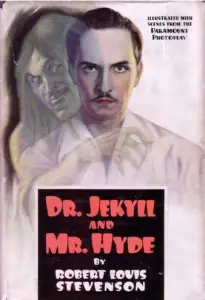 Obviously, pricing was limited to ABE listings–other listings may have radically different price points.