For any and all book collectors, we are always looking for ways to evolve our personal libraries. As a lover of reading myself, I understand the crippling addiction of buying books at a rate faster than I read them. Because I tend to buy books second-hand, the low prices for my finds make me more susceptible to buying books I do not even plan on reading. This has resulted in an overflow of books on my physical "To Be Read" pile that even I am having trouble keeping up with. Nonetheless, I have been looking into how I can get those books to people who will actually read them. Once I discovered Little Free Libraries, I knew I had found it.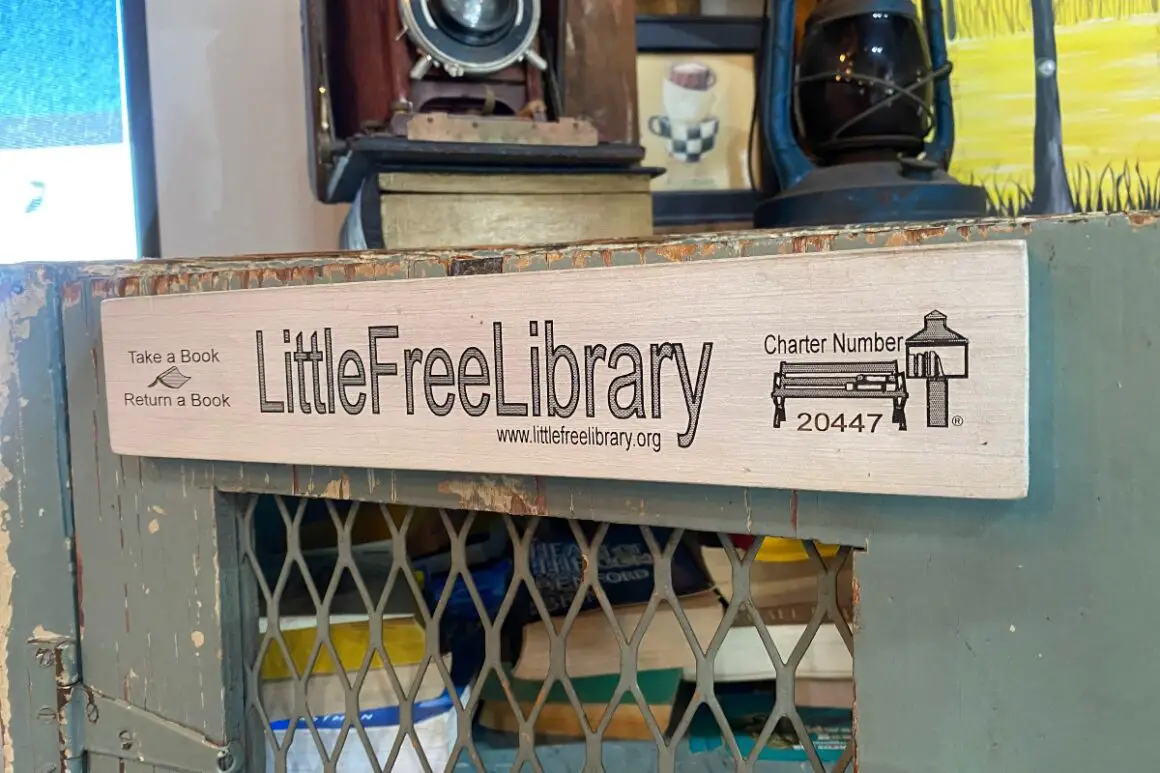 Little Free Libraries are like little sprinkles of magic that add some character and color to a community. They are pretty much open to anyone who wants to find new books to read and share some. I went out in my own neighborhood to find some Little Free Libraries and it is such a calming activity. You never know what you're going to get and it is always a hit or miss. But, when you do find something worthwhile, you're going to be jumping out of your seat. Paired with the adrenaline of not knowing what you will find at each location, this form of book exchange should be on your radar as a lover and collector of books. Who knows, maybe your new favorite read is lying in one of those libraries right now.
What is a Little Free Library?
Little Free Library is a nonprofit organization that operates under one sentiment: Take a book, share a book. We all understand the impact books have on society. When it comes to forms of entertainment, I, like many of you, turn to books to find my escape. Books take us on adventures that have our wildest dreams come to life. This organization is perfectly placed to give every book lover the opportunity to share their love for reading. In front of residencies, schools, and even parks, Little Free Libraries are there for communities to gift and exchange books as they please.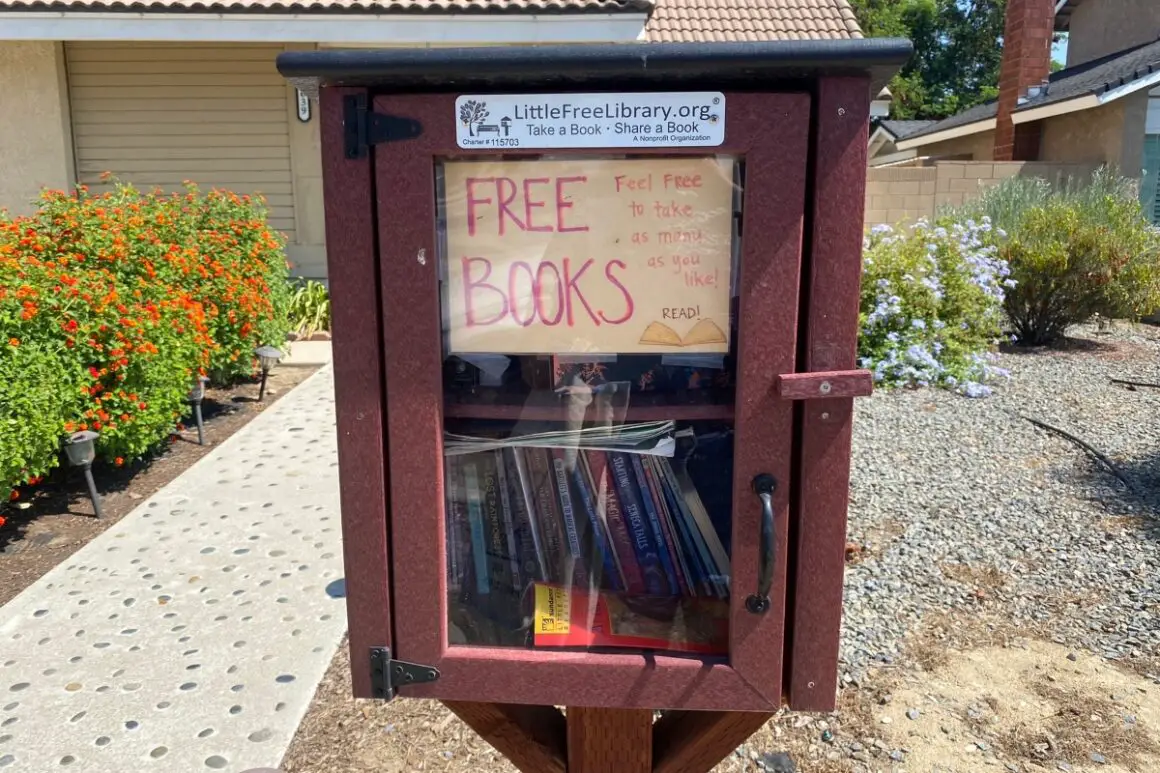 There aren't that many rules to it. Just take a book, then leave a book. Also, the variety in these is impeccable. From picture and children's books to hardcover mysteries and mass market romance paperbacks, there is usually something for everyone. However, even with the very simple outlines for etiquette set in place (take a book, leave a book), it is important to be mindful of the location you are in when adding your books to the case. Especially if the Little Free Library is in front of a school or a church, make sure you remain respectful of your choices. Other than that, Little Free Libraries are nothing but fun so, enjoy!
Where You Can Find Them: Local Little Free Libraries
There are Little Free Libraries everywhere. They are meant to serve the community and they are almost always easy to find and access. Finding a Little Free Library seems like a daunting task. They sometimes look like fun and decorated mailboxes and just driving around your neighborhood searching for them is definitely not the way to go. You definitely do not want to waste time by blindly driving through neighborhoods and public spaces. Well, lucky for you, the organization makes it easy for everyone to go on the hunt. All you have to do is visit the Little Free Library Official Website or download their app to start your hunt. There you can enter your location and you will be presented with a map of all the registered Little Free Libraries in the surrounding areas.
Related: Should We Be Using Our Libraries as Bookstores?
Honestly, I love the idea of just searching up some of the nearest locations, hopping into my car with a massive bag of books, and having a day out visiting them all with a nice cup of iced coffee in hand. You can plan an entire day out by going to these libraries. Whether it be in front of a home or even inside of a trendy cafe, every visit to a Little Free Library is an adventure all in itself.
I Want One! Here Is How You Can Start Your Very Own Little Free Library
Did you know you can be a part of the fun? You can get your own Little Free Library! Personally, I am looking forward to getting one of my own in the future. The prospect of filling it up with books and decorating it to my heart's desire is pretty much a life goal at this point. Little Free Libraries are the perfect way to have easy access to books. Along with being able to walk outside your own home to offload some of your own collection, you are able to have quick and easy access to the potential newest addition to your little library. Also, getting one of them for yourself is the perfect activity for families.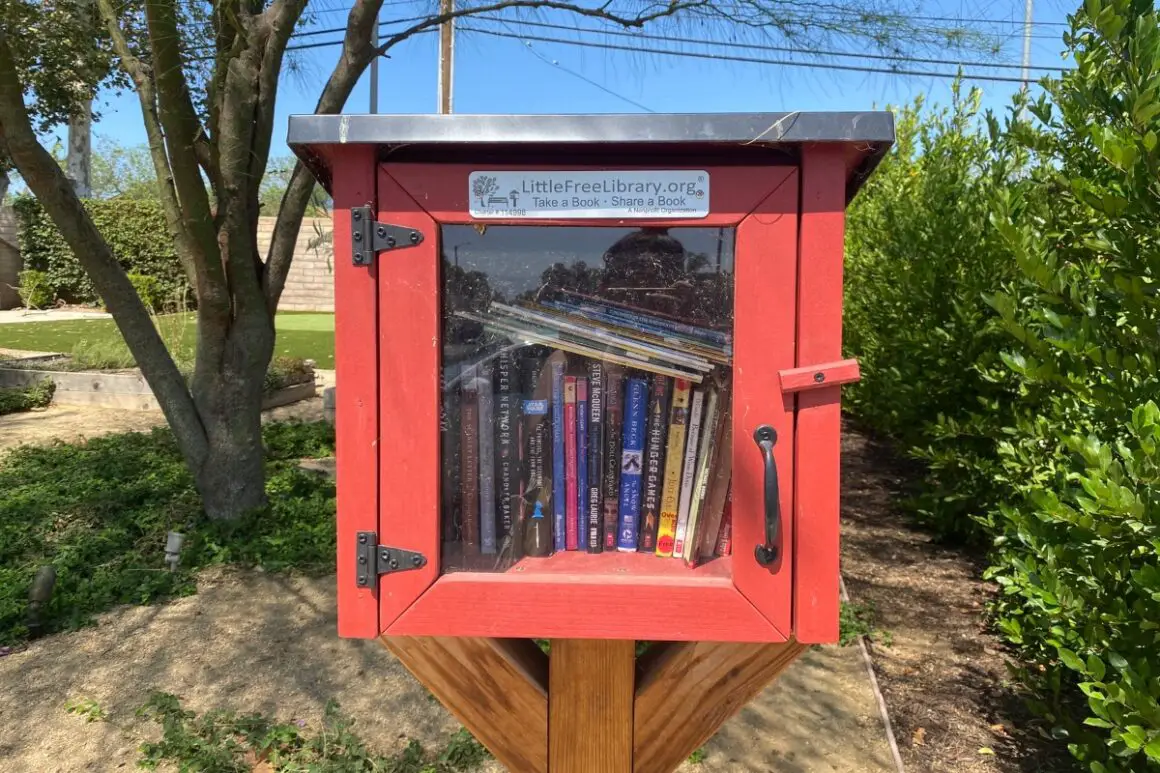 You get to share your love for books as well as have everyone take part in decorating it and making it your own. One of the most beautiful things about Little Free Libraries is that they come in all shapes and sizes. They are decorated in different, creative, and eye-catching ways. They can look like tiny cabins, animals, robots, you name it! So, if you are looking for a new project to invest in, all you have to do is head over to the Official Little Free Library Website for instructions. There, you can learn how to start and purchase your own library. Hopefully, this has inspired you to look into Little Free Libraries and maybe even start your own.