Collecting books is not a cheap hobby. In fact, buying physical books throughout the course of a few years really adds up. So, how can we keep filling those bookshelves without breaking the bank? It is time to deep dive into book thrifting or, shopping for books second-hand. Although it may be time-consuming, it is 100% worth it. I am here to help make it easier and fun!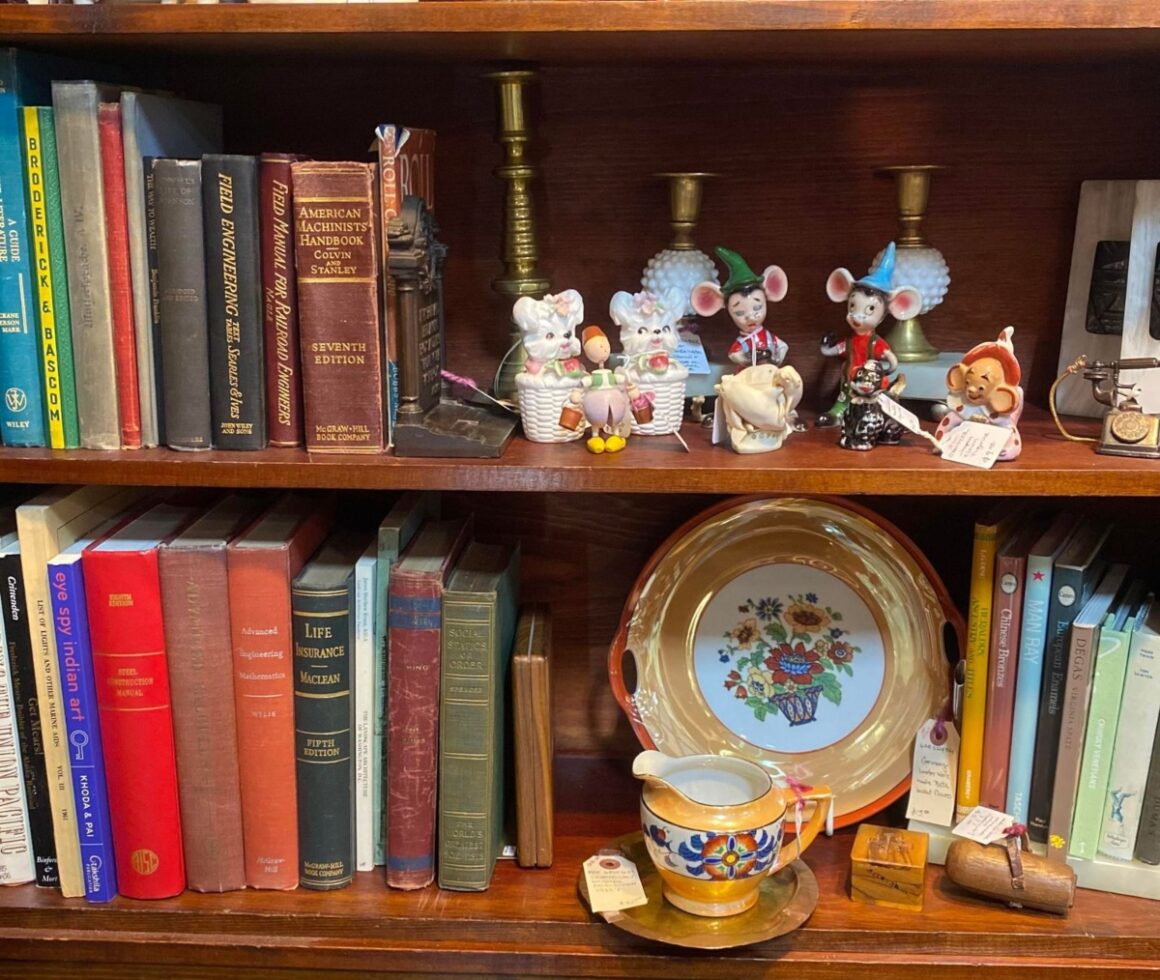 I am an avid book thrifter. Whether it be a Goodwill Donation Center or a local thrift store, book thrifting has easily become one of my most treasured hobbies. I encourage everyone to try out book thrifting. If you need some tips and tricks on how to get started and what to look for, here is a little guide to book thrifting for all book lovers.
One Man's Trash Is Another Man's Treasure
Thrifting for books is not a fool-proof way of finding the titles you are looking for or interested in. In fact, it is quite the opposite! So, to see if book thrifting is right for you, let's go over some pros and cons. Thrifting for books takes time. Walking into a place that sells books second-hand is kind of like playing the lottery where you can walk into 10 stores and still come out empty-handed. Also, the condition of all these books is pretty unpredictable. You might get some good finds, but if cracked spines, coffee stains, and folded corners are not your speed, this might be hard. However, it does come with its perks.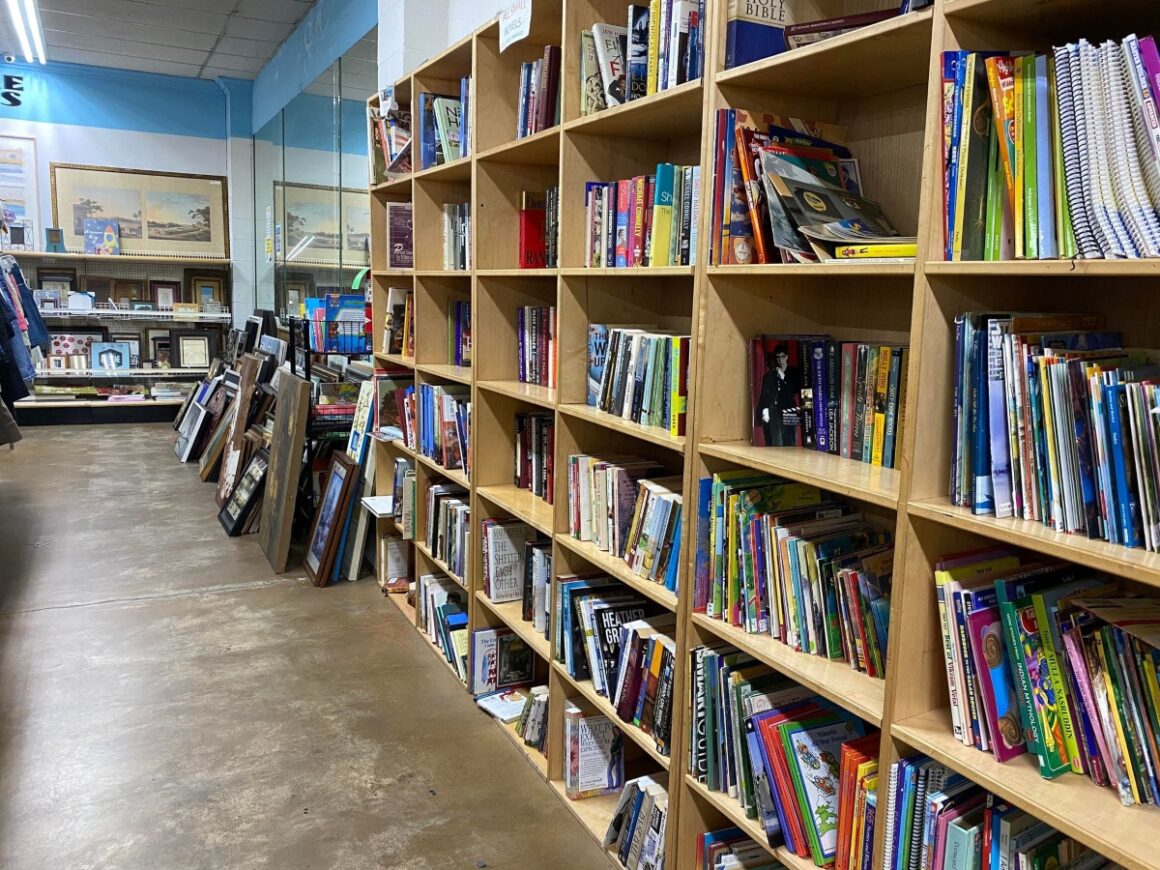 First, the obvious one is that you save money. Having a book haul does not have to put a massive dent in your wallet when you are thrifting books. Also, the reward of finding some of the top books on your list or a popular series in good condition for only a fraction of the price is a reward worth it. Also, thrifting books is a great way to help the environment. Paper, as we all know, is a product sourced from trees, and doing a small part of keeping used and essentially unwanted books from filling up dumpsters is always nice.
Related: Op Shops, Thrift Books and the Thrill of the Book Hunt
Book thrifting is also one of the best ways for a reader to explore new genres that may be out of their comfort zone. Reading different genres can be like whiplash for a lot of people. So, why should you invest so much money in books that you don't know you'll even like? Thrifting is one of the best ways to test the waters and expand your reading horizons.
Patience Is a Virtue
Thrifting for books can be overwhelming. However, part of the key is knowing what to look for. Usually, many stores would have their books separated by genre and some even do it by author. So, if you are looking for something specific, use what the store gives you to your advantage and narrow down that search. However, if you are just browsing, you definitely should take the time to look at all spines on that shelf. You just might find something that is not just a want but a need.
Related: Collecting Rare Books: From Wealth to Weirdness
Look for new and popular titles hidden on those shelves as well! Many bookstores do not do research on every book that comes their way so those prices will be to die for. Book of the Month is a pretty popular book subscription service that releases special editions of some popular titles. Those hardcovers should also be on your radar while thrifting for books. It is also important to be picky. When books are that cheap, it is really easy to get caught up in the storm. You don't want to end up with a lot of books you won't even read just because they're cheap.
Local Thrift Stores vs. Goodwill
Goodwill is one of the most accessible stores for you to get second-hand books. However, it is not one of the best. Local thrift stores are always cheaper. Their pricing for books usually falls in the $1-$3 range and at Goodwill Stores, books are still cheap ($3-$7) but prices in the stores are getting higher. Local thrift stores are more frequent, vast, and consistent. Goodwill stores have sales based on color tags that change every day.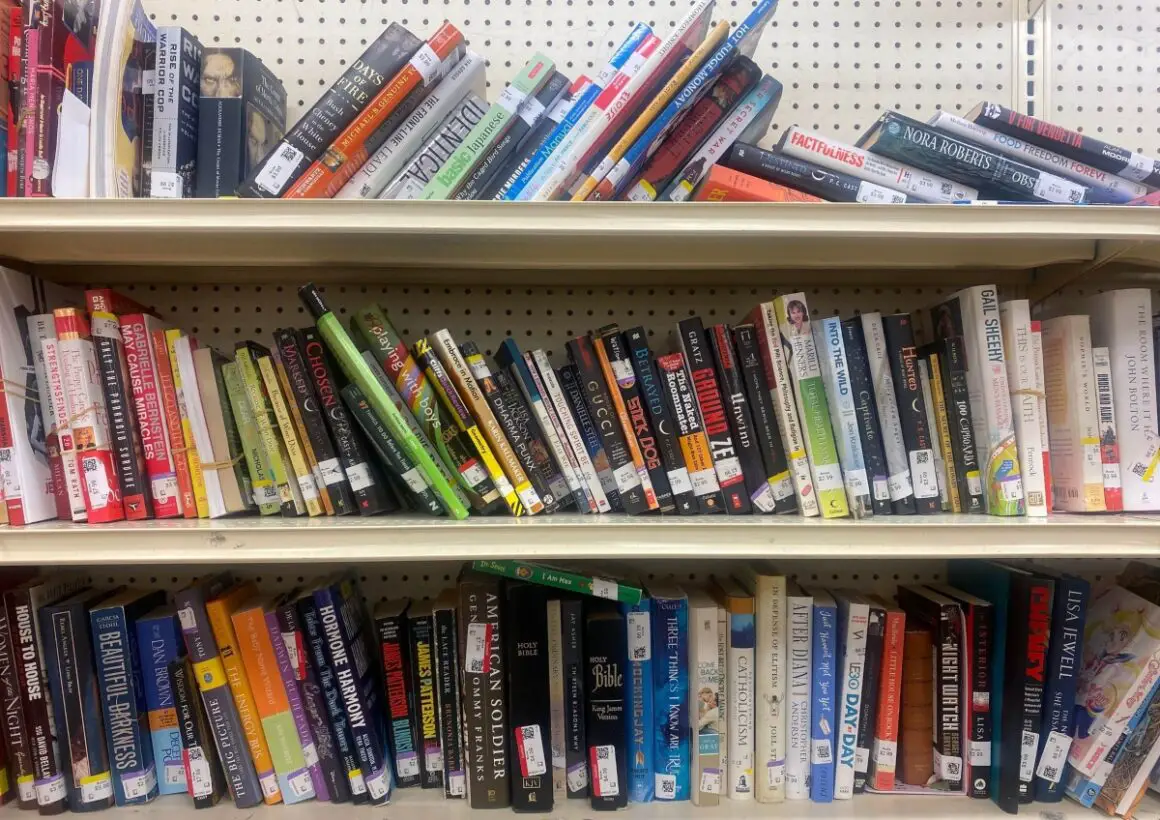 If you are interested in my opinion on this matter, I prefer going to local thrift stores way more than a Goodwill. The selection of books is not any better at Goodwill and sometimes it happens to be worse. Either way, it is important for you to research what is in your community and where are the best places you can access to get a great deal.
There's Always a Sale
If you're already shopping for books second-hand, why not keep saving some bucks? Believe it or not, even thrift stores, with their already incredibly discounted inventory, layer on the sales throughout the week, so your job would have to be keeping track of when the books go on sale. Extra 25% off? 50% off? All books $1? Thrift stores have sales on books all the time, so make sure you take advantage of them! Books in local thrift stores are usually already between $1 and 4, so the extra money off could mean a book haul for the record books.
Where Else to Look?
Thrift and used bookstores are not the only places to look for second-hand books. Rummage sales are a great choice because you are usually charged based on the bulk of what you're buying making books around $0.50 and $1 each. You can also look up some local library sales. Many libraries hold massive book sales to clear out some of their inventory and a lot of those books are in decent if not mint condition. The selection at a library sale is also so massive, that you are bound to find something that piques your interest. From mass-market paperbacks to cookbooks and children's books, there is something there for everyone.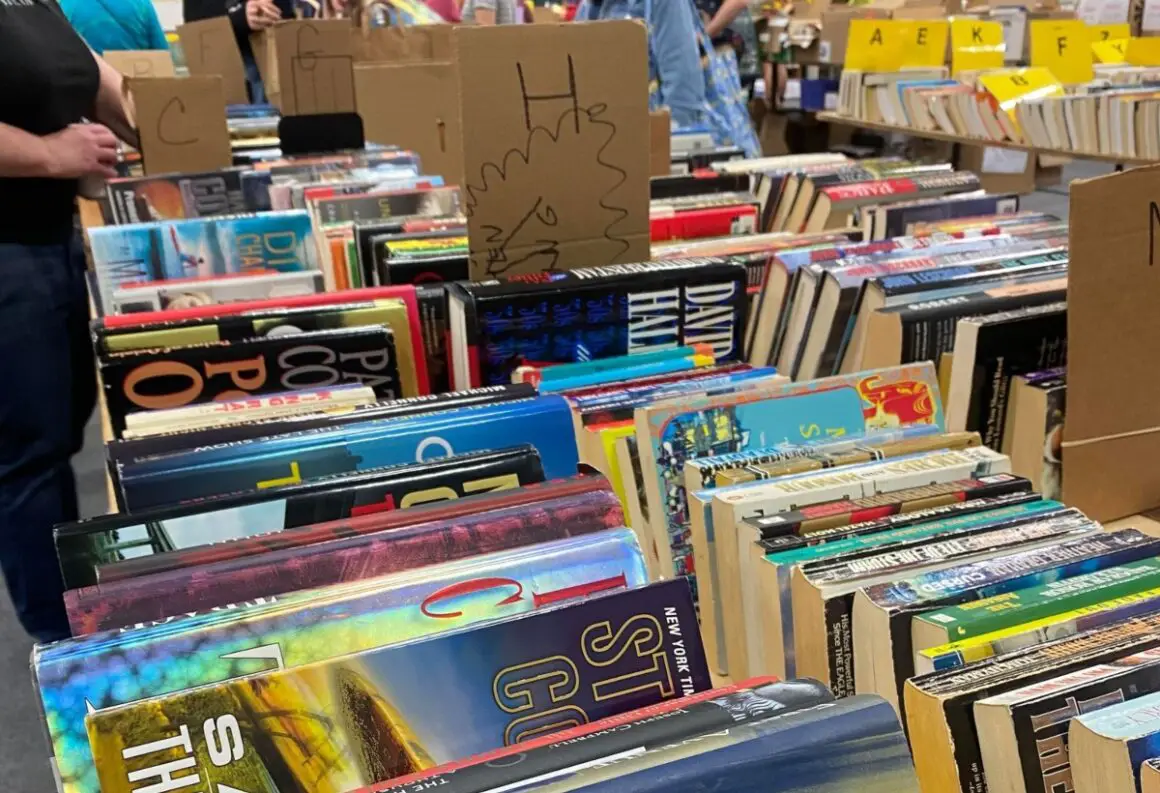 Garage sales and estate sales in your neighborhood are also easy places to look! Thrifting for books is also an opportunity for you to shop for other things as well. Definitely do not limit yourself to just the book search. Thrifting, in general, can be your new hobby and, hopefully, this little guide can help you take your reading game to the next level.