It's that season! The spooky season, and obviously what's better for the fall spooky season besides pumpkin spice and cinnamon donuts? Thrills! I'm here to bring you some awesome female thriller authors that just enhance the spooky season for you.
Let us start with a short explanation of what a thriller is. What actually denotes the genre and what makes a book a thriller? The easiest explanation would be a book that has some sort of crime element involved with it, which is true and is the main core of what makes a thriller. How is it thrilling, is the question, and what is the difference between a mystery and a thriller? A mystery is mainly devoted to the main character trying to figure out not only the crime but the clues that will lead to the killer. Think back to Scooby-Doo and how the Mystery Gang would sift through clues to figure out the villain of the story. That is a mystery.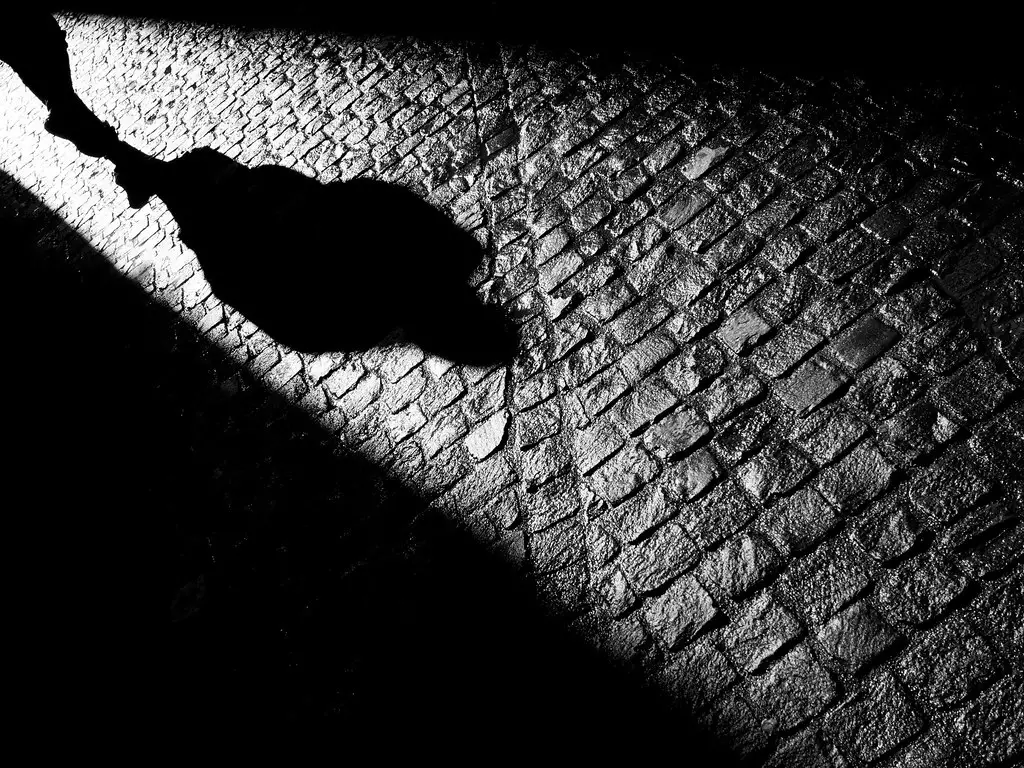 What is a thriller? A thriller is more suspense-filled and focuses not on just the crime but also the foreboding that another crime might happen in the very near future. The need to figure out and capture the villain is made more intense with that knowledge. Think of our favorite procedural cop shows of today: Law and Order, NCIS, and Criminal Minds. In book form, these would be thrillers and not mysteries. 
Does that make sense? Yes, perfect! Now, let's get to the thriller author recommendations, starting with a pretty well-known name in the genre. 
Gillian Flynn
I'm sure a good few of you have heard of the movie "Gone Girl." Well, that was based on the book by Gillian Flynn. Two more of her books are The Grownup, which is a short story. Because this is so short, I won't say too much about the synopsis as I don't want to spoil anything. We follow a less than honest psychic trying to make ends meet when she gets a client who may or may not have a supernatural problem on her hands. 
The next suggestion is Sharp Objects. In this book, we follow reporter Camille Peaker as she's given the assignment to cover the cold case of the murder of a preteen girl. It seems like a pretty simple assignment until another girl goes missing and also that all of this is happening in Camille's hometown. It's a hometown she hasn't returned to in years, not even to see her mother or her own little sister. Flynn is very talented at building an atmosphere of suspense in her stories and this is no exception to that. I would highly recommend it. 
Ruth Ware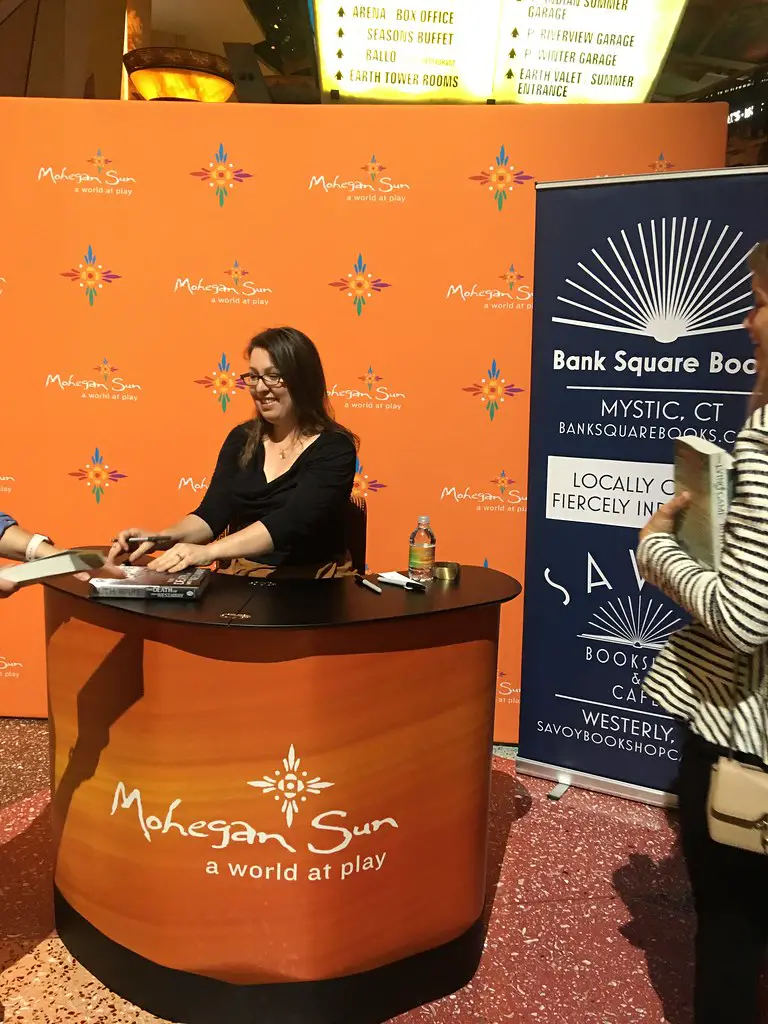 Next up, Ruth Ware. This author is very popular for her settings. She writes beautifully creepy settings. Two of these books are The Turn of the Key and The Death of Mrs. Westaway. The Turn of the Key is a loose retelling of the horror book, The Turn of the Screw.
In Ware's book, we follow a nanny who has been hired to watch over a couple of children in the family's creepy estate in the Scottish Highlands. It seems like a great job and pays extremely well, so what could go wrong? Soon, she is in jail for murder and is trying to convince a lawyer she is innocent. 
We move on to The Death of Mrs. Westaway. In this story, our main character is rather down on her luck. She needs cash. When a letter arrives to her stating she has an inheritance awaiting her at a will reading, she knows the letter is sent to the wrong person. However, she also knows this might be her only chance to claim a bit of money.
So, what does she do? She decides to go. A  simple funeral and reading of a will turn into a very strange and rather frightening situation that she hopes to escape from with her life intact. 
Lucy Foley
Lucy Foley is a name that came fast onto the thriller scene as her book The Guest List got major buzz within the literary community. Foley's thriller takes a group of guests to an island off the Irish coast for a wedding. What starts off as a fun weekend with friends ends with someone dead and the murderer among them. 
The Paris Apartment is the newest book by Foley. A young woman who is broke and needs some help decides to stay with her brother in his Paris apartment. When she arrives, her brother is missing and the tenants of the apartment building are being less than helpful. 
Alice Feeney
Alice Feeney has quite the selection of books out now. In Rock Paper Scissors, we follow married couple Mr. and Mrs. Wright. In an effort to save their marriage, they dart off to a weekend away in Scotland. The problem is someone is lying and this weekend away isn't exactly what has been pitched.
In a nod to Agatha Christie's And Then There Were None, Feeney's latest book Daisy Darker follows an entire family that gathers together for their grandmother's birthday. A party will be held at her island gothic mansion. A storm rolls in, cutting the island off from the mainland and one by one family members are being murdered. 
Karin Slaughter
Now, before I go into my next author, I will warn that her thrillers can get rather dark, so do check up on the trigger warnings before diving in. Next up is Karin Slaughter. In Pretty Girls, Claire Scott is very much convinced that the disappearance of a young girl is linked to the disappearance of her older sister 20 years ago.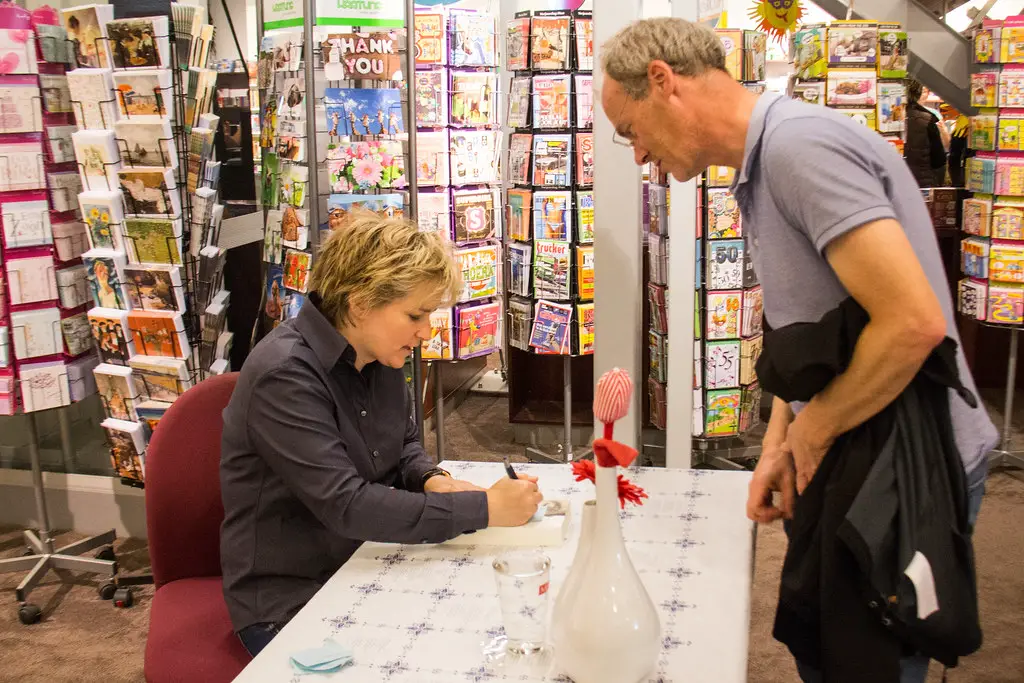 The Good Daughter follows two sisters whose family was attacked nearly 30 years ago. It was an attack that left their mother dead and the family completely scared in more ways than one. 
There we have it! Five female thriller authors to check out for the spooky season. Granted, there are so many more, including Lisa Jewell, Shari Lapena, and so on. I hope I've put a few awesome books on your radar!