When we think of holidays, we think of special days with family and festivities of some sort. Book-related holidays are the best kind for bookworms or book lovers, however you see yourself.
Here are five of the best book-related holidays in the USA, plus one from England that you can travel for, to add to your calendar. Either take friends and make it an annual adventure or a family-focused event, where you can instill the love of reading in the next generation. 
At a book shop near you, there should be events or activities on these days. And if there aren't, ask about starting an annual event.
Dr. Seuss Day
Every March 2 is Dr. Seuss's birthday, and on this day, we celebrate Dr. Seuss Day. 
You can have reading circles, dress-ups, and coloring competitions. Enjoy the sounds, rhymes, and joyfully silly situations that the stories bring.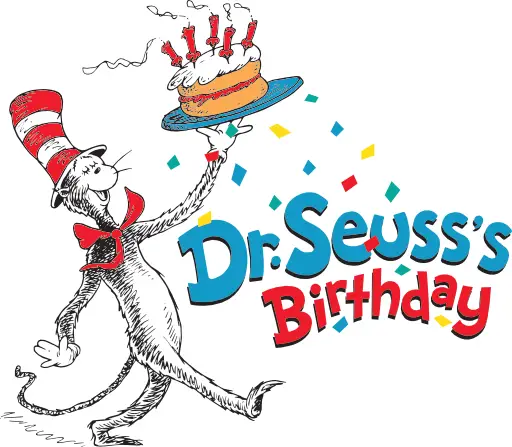 If there isn't an event at your school, check the social media of your local book shop or library where there might be information on an event or activity. If not, it might be that something else is happening on the same day, which you'll find out about below.
National Read Across America Day
What is special about this day is that you could argue it is a branch off from the first day on our list. Also on March 2 is number two on our list: National Read Across America Day. 
On this day, the nation is encouraged to read. You could say the love of reading that Dr. Seuss inspires in children is celebrated for all ages on this awareness day for everyone.
Go to your favorite book shop after work for a reading or an event. Take a book to work to read during your lunch break. You can also start a book club at your local book shop to cultivate the hobby of reading in your community. 
National Library Day
April 6 is National Library Day. There was once a time when going to the library was the way you could get lots of books to read, while nowadays, downloading the latest title is how many people do it.
On National Library Day, go to your nearest library and register if you are not already a member. Remember your childhood visits if you are an adult or register your children, nieces, or nephews so that they can enjoy the communal aspect of a library and the responsibility you practice when borrowing books.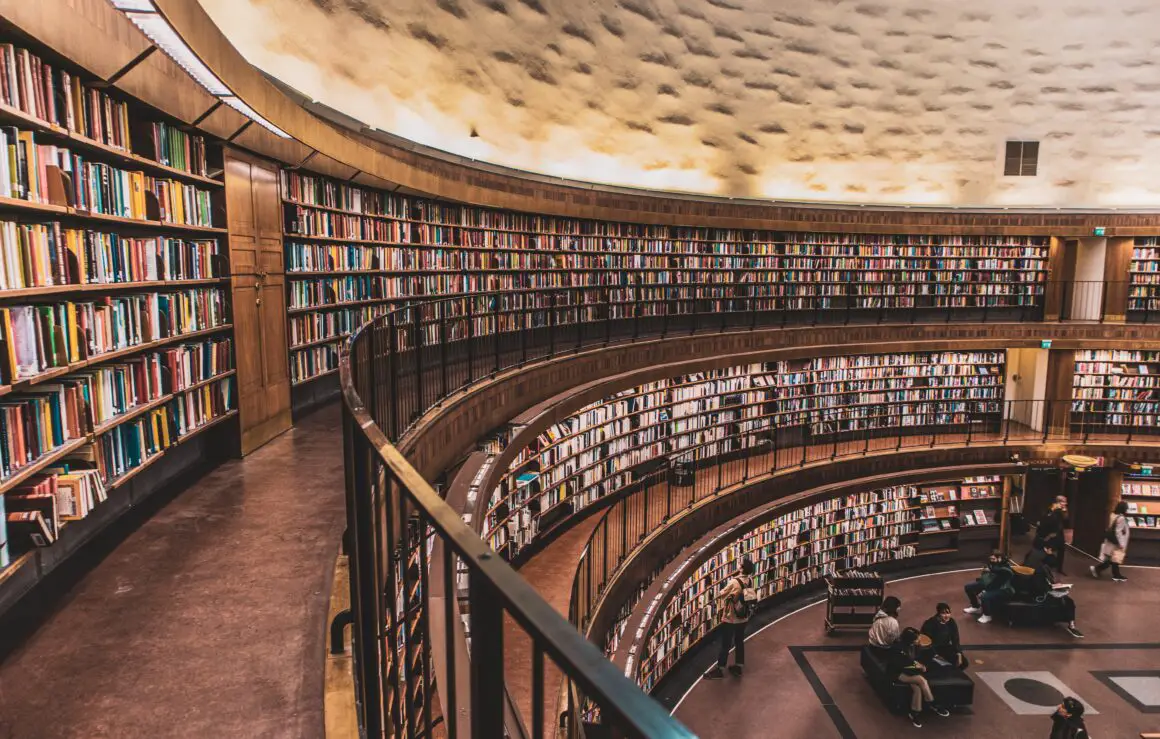 Throughout the week when National Library Day falls, there are events held at libraries across America on the roles and duties of librarians. The celebration is not just on the place but the people who work there too.
National Poetry Day
On the first Thursday of October, when fall, or Autumn in England, is setting in, we celebrate National Poetry Day. Organized by the Forward Arts Foundation and supported by Art Council England, it is a day where we celebrate poetry. 
On this day, there are events and meetings all over the country, from morning until night, celebrating all types of poetry. You can organize your own poetry reading or find one in a library, cafe, or outdoor venue.
D.E.A.R
D.E.A.R stands for Drop Everything and Read Day. It is on April 12 every year. As its name suggests, you are encouraged to drop everything on this day, go to a book shop to browse for hours, and then choose a new or old book to read. 
D.E.A.R Day is the literary brainchild of Beverly Cleary, who also celebrates her birthday on this day. The point of the day is to spend a significant amount of time reading. You may need to remember your favorite holiday or just make the time in your busy schedule for the hobby of reading.
Dolly Parton Day
If you live in Ohio, August 9 is dedicated to Dolly Parton, but not to her music. Instead, it's for her dedication to children's literacy.
Imagination Library is an organization started by Parton who doesn't want one child to grow up without reading. It is a mail-order system that parents subscribe to and their children are sent books to read by mail.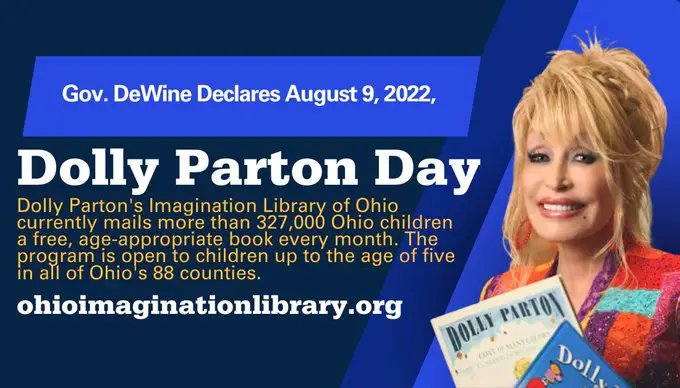 The initiative has done so well that Dolly Parton Day in Ohio celebrates her work in literacy.
National Comic Book Day
Last on our list is National Comic Book Day, which is coming up on September 25.
Whether you are a child who loves reading along with glorious illustrations or an adult who reads graphic novels, National Comic Book Day celebrates the comic book.
On this day, you can visit your favorite comic book shop where there should be activities or events. There may even be a convention if you are living in a bigger city.
You can even join in on social media by using the #NationalComicBookDay hashtag. Spread awareness of the latest comic book you found or share memories of your childhood favorites.
There are many more book-related holidays nationally and internationally. Your local book shop could probably tell you about more, but in the meantime, add these to your calendar for inspiration, community, and fun.