The Elliott Bay Book Company can be your one-stop shop for every book you can dream of. A testament to what can be considered a great bookstore can range from person to person; however, there is something about The Elliott Bay Book Company that makes you feel like you can be in there for hours and that you are welcome there. This bookstore is located in Seattle, Washington.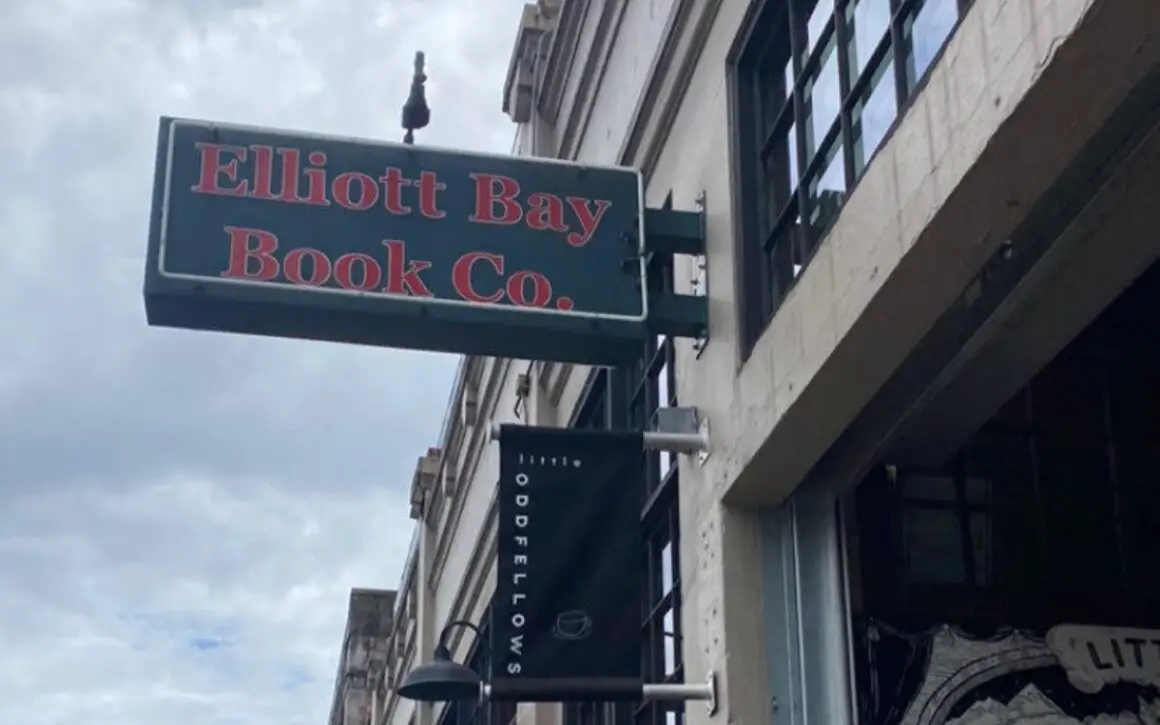 When I first walked inside, what is most gripping about the way it looks is how simple it is. I was met immediately with a diverse selection of themed displays as well as very tall, well-organized shelves full of new and old titles that I could browse for hours. There are no real gimmicks, funky lighting, or extravagance when it comes to The Elliott Bay Book Company yet it manages to retain so much charm that makes it nearly impossible to leave empty-handed.
The Ongoing Legacy
The storefront in general might be unassuming if you were just passing by on the street; however, with the towering windows that help you gaze into the building, it's like you know that stepping inside will not disappoint. The Elliott Bay Book Company has been in business since 1973 and continues to serve locals and tourists who find themselves walking the streets of the Capitol Hill District. Any small business should be dedicated to serving its community and this bookstore is dedicated to doing just that.
Related: Getting Lost in Twice Told Tales
The Elliott Bay Book Company was founded by Walter Carr in 1973 and the store relocated to its current location in Capitol Hill in 2010. With its close proximity to the downtown Seattle area, they have no problem generating business with traveling and local book lovers. For decades, The Elliott Bay Book Company has been fostering a sense of community in the design of the store, the accessibility, the selection it offers, and the events it holds. In fact, the naked wooden shelves and hardwood floors feel old-school and refreshing at the same time. If this bookstore is trying to make you feel at home, it doesn't appear to need any help.
Grab a Coffee, and Stay a While!
There are thousands of bookstores across the country and making one memorable can be a tall order. Well, having books on your shelves is the first step, which is great news for The Elliott Bay Book Company, but that is not all they have to offer. The experience of being in the bookstore is more than just fresh and unbent book spines and pristine dust jackets.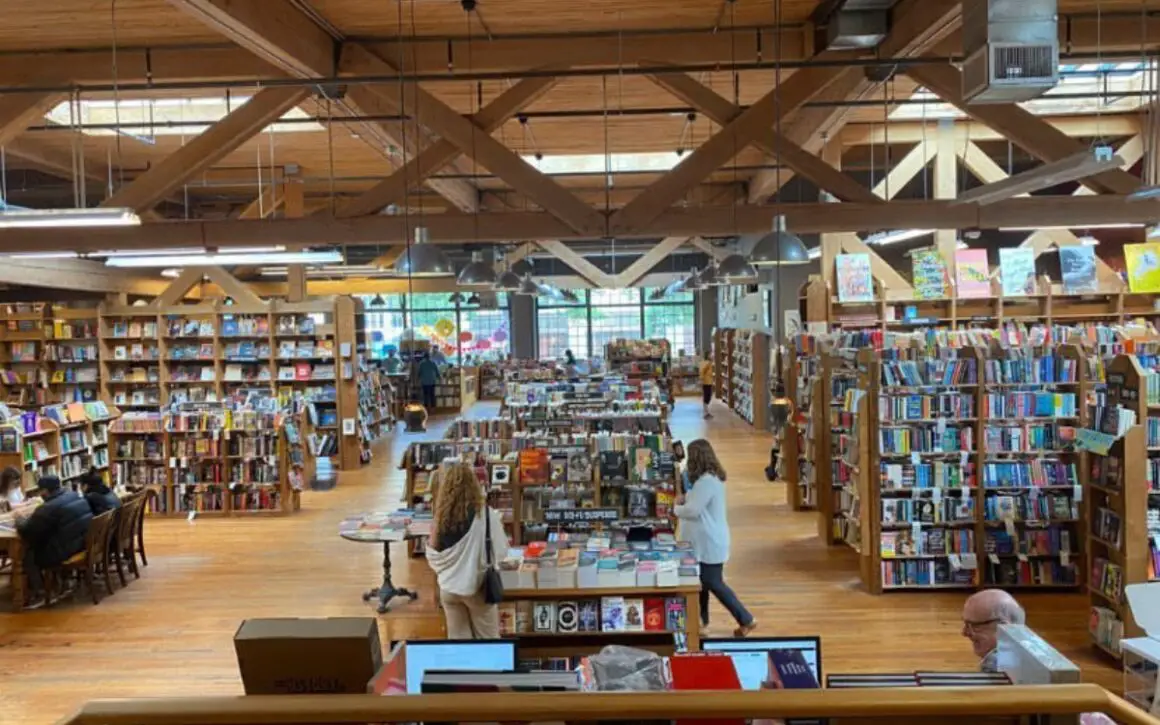 I thought I was just going in to buy a new tear-jerker but I was pleasantly surprised that they also offered drinks and a few snacks inside the store: Talk about the full experience! It is not hard making the trip here worth it. A nice, hot cup of coffee and even a cookie pair beautifully with a good read, and, well, The Elliott Bay Book Company is here to offer it all to you. And, even if you do decide to go there alone, there are still thousands of books to keep you company.
A Book for Every Reader
Now, for what started as a very small-business bookstore, you would not even know it with the vast selection of books that The Elliott Bay Book Company offers. When I walked into the store, I knew it was going to be a field day and I could practically feel my excitement one step through the door. I was met with tables and shelves stacked with books. It is pretty much heaven for an avid reader and the warmth that this place exudes is, in the simplest words, inviting for pretty much anyone.
From adult and women's fiction to romance and young adult fantasy, The Elliott Bay Book Company will have it. In addition to all that, their section for children's books is an experience all in itself. Whether you decide to visit this place alone, with a friend, or with the entire family, this bookstore will be there to provide you with the magic that comes out of a great book.
A 5-Star Review: The Elliott Bay Booknotes
We all know the joys of a good review. Any reader out there thrives on seeing what other people think about their favorite reads. I for one cannot get enough! The Elliott Bay Book Company remains dedicated to connecting with customers as much as possible. Whether you are a new reader or someone with a vast collection at home, anybody would appreciate a great review here and there.
Along with providing you with one of the best selections of books in the Seattle area, The Elliott Bay Book Company will also offer their two-sense on some of the newer released titles in The Elliott Bay Booknotes. Staff at the store hand pick and choose what titles to review and the reviews are published throughout the year on a quarterly basis. Honestly, is there anything this bookstore can't do? So, if you are looking for your next best read or you want to hear what the store's staff thinks of your most recent read, The Elliott Bay Booknotes is the place to be!