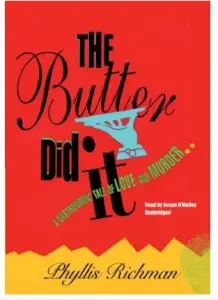 The Butter Did It. This is a running joke my friend Jamie McCoy will meet me with whenever he wants to point out my fallibility. Back when hypermodern collecting was all the rage, I would tout the newest first time author, depending on print run, etc. Not all new authors were great or even remained authors. Some faded quickly leaving behind a couple of signed books in someone's hopeful collection of possible appreciating volumes. The Butter Did It melted away into oblivion and with it Jamie's hope of resale at a profit. It became the symbol for Jamie and I, of the silliness in  believing every new novel could or should be collected. If I now recommend some book I think was a fantastic read, or possible investment, he utters those cholesterol filled words and we both chuckle, me a bit ruefully. Recently, Jamie had some heart related issues, and I swore to my husband I was going to create a card with the cover of the book on it and declare, 'Yep, that's right, Jamie, The Butter Did It! ' I never fulfilled that task, much to my regret, lol.
I met Jamie McCoy almost 20 years ago, (wow) in an uptown mystery bookstore I had recently begun managing. He along with many others would periodically stop by to check out new arrivals, listen to spiels about the latest hypermodern collectible, and shoot the breeze. It didn't take long for me to single him out as someone who had abundant personal integrity, and a great sense of humor. We began exchanging views on different genres, tastes in authors, what we liked to collect. He had a real job, as I always like to think of those things we must do in order to indulge in what we love, consulting in some computer rigamarole at a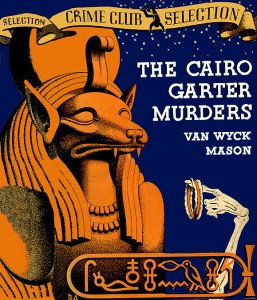 place that only world leaders or Cary Grant was seen, the UN. I didn't understand his work then, and wouldn't now, if he had the patience to try to explain it to me again. But his love is books. Crime fiction and science fiction/fantasy, being his areas 0f interest. And he knows his stuff. Ridiculously well. Naturally, he does have guides to first editions for reference, but most likely he can tell at a glance with almost any publisher whether it is something valuable, or to be placed on the bedside table for reading. By osmosis I began to learn pointers of collecting. I had certainly gained a great deal of  experience working for a major collector, but that was work, not pleasurable as learning became when around Mr. McCoy. We also enjoyed digs at the great and powerful Ott as I used to call the owner, naturally only in my head and to friends like Jamie. Notorious in collecting circles, there was always reason to admire, envy, and be appalled at times by my boss. Among true collectors, as Jaime is, there exists a low level rivalry. Collectors are vying for the same title seen in a catalog, and as the owner had the slight edge of being personal 'friends' with slews of dealers, it was the norm to find he had acquired whatever title had been up for grabs.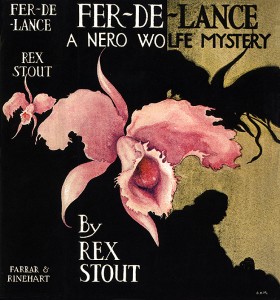 Our friendship flourished even after I'd left that job and entered into the next and the next, Jamie remained loyal and bought his new signed books from where ever I was selling them. And was more than generous in offering to write a section of a mystery newsletter I later  launched. His knowledge of certain Golden Age crime novels was shared with my small but avid reading public, with articles on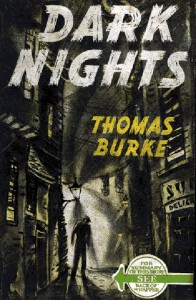 Thomas Burke, an early sought after author, and the politically incorrect Fu  Manchu series of sinister Asian books by Sax Rohmer. When I was no longer in Manhattan for work we would run into each other at a mutual friend's store for signings, or gatherings. Jamie's dream, he used to repeat to me, was  to open his own bookstore, claiming I'd manage it. His stint working at the UN ended, and he has run a quite nice book and ephemera business from his home office selling first editions, vintage magazines, pieces he finds at auctions and other book dealers. His prices are competitive and fair.
He and I and another investor bought a Rex Stout inscribed collection of hardcovers, paperbacks, and letters. And the big prize, an inscribed advance reading copy of the first Nero Wolfe–Fer De Lance–a rarity that fetched a very nice price after Jamie had it meticulously restored. The letters are still intact, except for the three ones each of the investors were allowed to keep. I've yet to frame mine. Jamie believes the letters should stay intact, hopefully for a library or museum to purchase. I agree.
Jamie is one of those rare individuals whose integrity  is almost inbred. As a bookseller, there would never, never be a question of authenticity, inflated price, false description, or, theft. I mention the last because both Jamie and I have known dealers who would steal just as easily as walk into a bookstore. I've watched some operate, or try to, when I was around, they didn't succeed. We've discussed how a few dealers will be light on description–making a book sound in better condition than it really is, thus fooling a buyer into purchase, until the book arrives, or permanently, because the buyer doesn't know the difference or is too lazy to fight to return it. Just recently this happened to him–he was thrilled to have found a copy of a certain book supposedly in a better condition than it really was when it arrived. He wanted to marry a better dust jacket to an existing first edition, a common practice within the collecting community. The collector always has an eye to upgrade. The amount of books returned to Jamie because of misrepresentation is nil. Some buyers are rather inexperienced or just plain stupid and don't understand condition, and perhaps they complain. Jamie will refund without a fuss.
One of the true joys when visiting his home, is perusing his personal collection of crime novels and science fiction–all in dust jacket, all first editions, all gems. His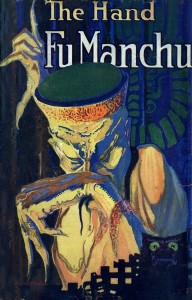 collection contains many Doubleday Crime Clubs whose cover artwork stand them apart–but Jamie collects for content, unlike some of us, ha! In his basement which doubles as an office, shelf upon shelf contains ephemera of every sort, some cheap paperbacks, others pristine dust jacketed 1920s Carolyn Wells first editions. Tantalizing pulp paperbacks are over in a corner, a few children's books are spotted ready to be put up for auction.
When I was making vintage illustration jewelry, again, Jamie was generous, and scanned several scarce dust jackets to aid in my business–no compensation for time and energy. We aren't friends with only books as a common denominator, even though that is what brought us together, we can and do discuss various and sundry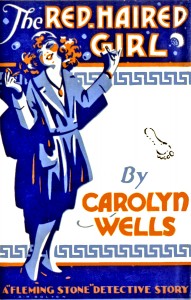 things, enjoy each other's personality and spouses, and argue politics, without killing each other, a very important ingredient to a strong friendship, tolerating the other's misguided views on the world stage. When I had a birthday after a particularly awful discontinuation of a long friendship, Jamie and his wife in their generosity created an unforgettable day of kindness, thoughtfulness,  humor, and acceptance, everything that I felt lacking from the other friendship. It is extremely rare to find in someone the qualities Jamie possesses, as a bookseller, and friend. And I intend to milk his friendship until The Butter Did It becomes the hottest collectible novel in recent history. In other words, for eternity.