The original Shakespeare and Company was founded in 1919 a year after the end of World War I by Sylvia Beach in Paris, France. The original bookshop welcomed various famous authors of their day, including Ernest Hemingway, T.S. Eliot, and James Joyce. The bookshop became a meeting place for authors of various backgrounds, including many French authors. Beach's bookstore served as a library for these expat authors and a postal address should they need to receive mail.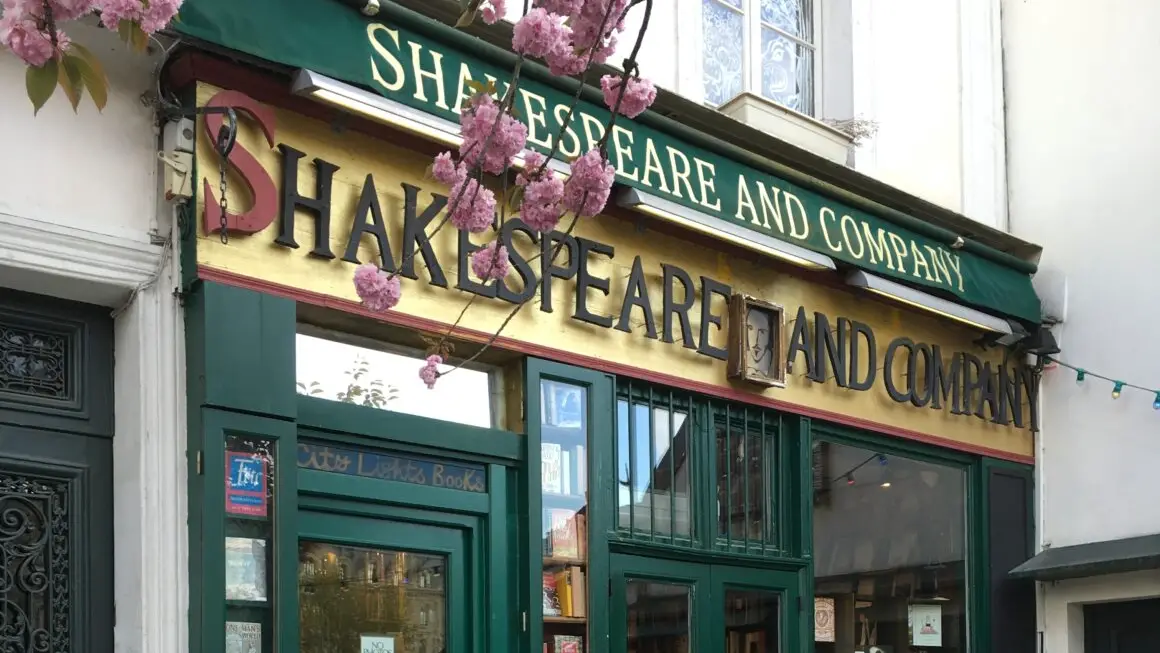 One of Beach's many accomplishments in not only opening Shakespeare and Company, but she was the first person to publish Ulysses by James Joyce when no other publisher dared to. Because of this, it can be argued that Beach helped to bring in what is known as the modern literature we know today. 
A Closing & A Reopening
The downfall of the original Shakespeare and Company came in 1941 at the start of the Nazi occupation of Paris during World War II. When Beach refused to sell a Nazi officer a book, she was forced to close her shop and in turn spent six months in an internment camp. After her release, she never reopened her bookstore. 
Beach passed away in 1962 in Paris; however, the legacy of her rather famous bookshop lived on through her memoir entitled Shakespeare & Company. 
In 1951, another American by the name of George Whitman arrived in Paris to do what else but open a bookshop. His shop sits at kilometer zero, the site where all French roads begin. The current bookstore is housed in a 17th-century monastery called La Maison du Mustier. When Whitman first opened his bookstore, it was called Le Mistral; however, in 1964 on the 400th anniversary of Shakespeare's birth, he changed the name to Shakespeare and Company to honor his own favorite bookseller, Sylvia Beach. 
The New Shakespeare and Company Still Holds the Original Vision
Whitman's shop carries on the legacy of Beach's original small bookstore, inviting various expat authors and artists to come to the shop. If they ever need a place to quickly sleep or write, the store was and still is always open to them. Authors, such as Allen Ginsburg and James Baldwin, were just a few of the writers to come by the Parisian bookstore. The benches within the shop have served as beds for those writers and artists who have needed them and resumed their life as simple benches during the daylight hours. Such names who frequented the shop are Geoffery Rush and Ethan Hawke. In 2006, George, at 92 years old, turned the shop over to his only child, 25-year-old Sylvia Whitman.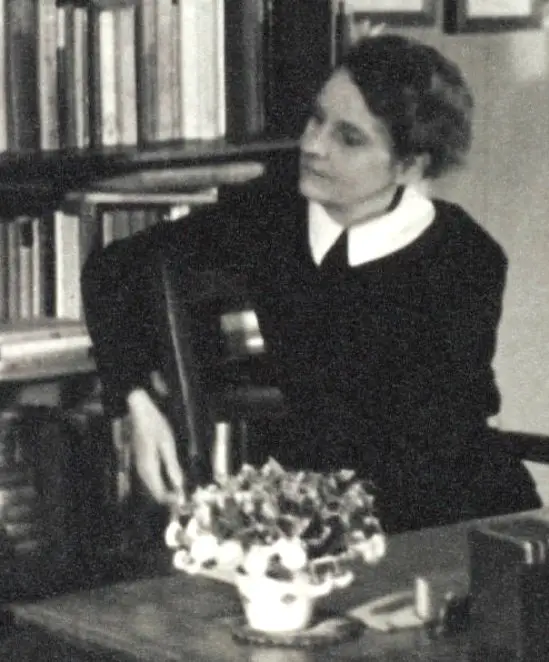 Throughout the years, Shakespeare and Company has become a rather famous spot within the literary world as well as the Parisian world, having made appearances in popular movies, such as the 2011 hit  "Midnight in Paris," a movie starring Owen Wilson as the lead. 
The bookshop was and still is a major player in the literary world. In 2003, it held its first literary festival, hosting authors, such as Philip Pullman and Paul Auster, to name a few. 
In 2011, with the help of the de Groot Foundation, Shakespeare and Company started the Paris Literary Prize through a novella competition that is open to all unpublished writers from around the world. 
One could say that Mr. Whitman saw the blossoming of his dream and then some. Whitman died in 2011 just a few short days after his 98th birthday. The popularity of this simple little bookshop just off the Seine has perhaps grown even larger than its predecessor would have expected. I'm quite confident that when Slyvia Beach thought to herself that she would open a bookshop in post-World War I Paris, she did not think it would grow to have the, shall we say, cult following it does to this day. 
However, here we are, in a setting where this simple bookshop has gained not only literary fame but media fame as well. Imagine! A bookshop as a movie star—who would have thought!
The Future of Shakespeare and Company
To this day, this well-known shop still sees various writers from every corner of the globe; this is in one part thanks to their weekly free literary events that can see authors, such as Jennifer Egan, Zadie Smith, and David Simon, but also to simple word of mouth. To those in the know, it's so very fun to hold up a book from Shakespeare and Company, to see that famous ink stamp on the title page that denotes that what they are holding was indeed purchased at the famous bookstore. One could say it's a bit of a pilgrimage for us simple literary lovers to travel to Paris to gain a book from this small shop, its shelves cramped cozily with books. 
It is hard to say what is coming next for this simple little bookshop in Paris. Some have said that the disappearance of physical books will come with the popularity of eBooks and all other such gadgets. Clearly, that does not seem to be the case, as the love of physical books seems to win out time and time again over the idea of an eBook.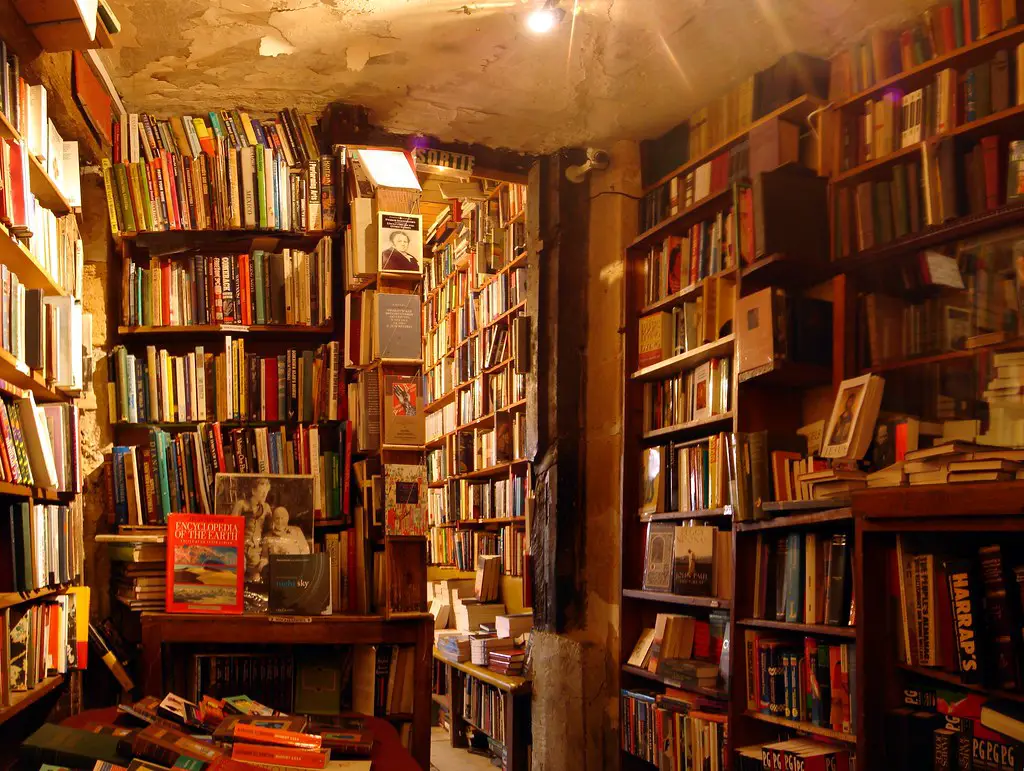 Yet, throughout the years, Shakespeare and Company has considerably grown with the times of the world around it. Recently, they have started to put together a publishing branch of the iconic bookstore. Authors still come from all over the world to peek around the crowded shelves and occasionally sit to speak with others about their craft. Although the original Shakespeare and Company closed its doors some time ago, it is all thanks to George Whitman that Sylvia Beach's beloved bookstore and dream hasn't been lost to the pages of history.
Thanks to the continued watchful eye of his daughter, it is obvious that this simple bookshop will continue to welcome readers and writers for a good while to come. If you ever find yourself in Paris, head to the place where all French roads meet and duck into a small bookshop for a simple peruse of the shelves.