New legislation to impose state sales tax collection requirements on Internet retailers such as Amazon.com is in the works according to Republican Senator Lamar Alexander.
Legal confrontations between the giant Internet retailer and state lawmakers have been occurring for years as cash-strapped states continue to pressure Amazon to comply. However, the tide seems to be turning in favor of states as the so-called Internet sales tax initiative gains bi-partisan support in congress.
Other lawmakers introducing bills into the congress are Democrat Senator Dick Durbin and Democrat Representatives John Conyers and Peter Welch.
Cracks In The Dam?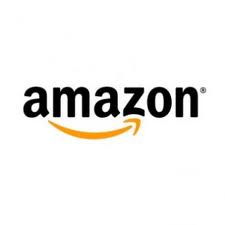 Amazon seems to be responding to pressure as it lends support to a simplified national solution that levels the playing field between Internet and traditional brick and mortar retailers. This is good news for B&M merchants but the impact to consumers may trigger a backlash if Internet prices suddenly jump as online retailers comply with new laws.
On a brighter note, some states may opt out of the requirement for Internet sellers to collect sales taxes. Opting out will position those states more competitively on a national level as being business friendly. This could cause online sellers to shift operations to revenue neutral sates to maintain their price advantage over their physical counterparts. Such a move may also spur sales for individual companies as consumers adapt to price changes between retailers.
This is a perfectly legitimate outcome to proposed legislation since it's up to individual states to determine what statewide taxes to collect from its citizens and commercial entities operating within their borders.
Unintended Consequences
It's conceivable that voters could persuade local legislatures to grant preferential tax treatment to remote retailers using the lure of lower prices to consumers. In addition, states choosing not to impose tax collection requirements on Internet retailers could be a jobs magnet as online sellers flock to their jurisdictions.
If such a scenario were to unfold, would federal government intervention in this issue help or hurt the states? History demonstrates that whenever the government intervenes in the marketplace, however well intentioned, unforeseen consequences emerge that distort the free market.
Whether or not the net effect of a national legislative response to state tax collection efforts is positive or negative remains to be seen. Nevertheless, consumers will ultimately determine economic winners and losers and not the government.
Meanwhile, Internet booksellers must continue to operate in an uncertain business climate until legislative action is finalized, one way or the other.
* * * * *
For more free articles about selling used books online for profit, visit:
InternetBookselling.com
.
Joe Waynick is author of "Internet Bookselling Made Easy! How to Earn a Living Selling Used Books Online" (ISBN 978-0983129608). You can reach him at: Internet Bookselling Mentor.