Please, no more cheap Book Mailers. What are your odds of being content with the book packaging that shows up in the mail from books you've ordered online? Imagine trying to compare textbooks with a finely bound classic first edition. That's the range of packaging I've had arrive at my door. My odds of being pleased after opening a package seem to running around fifty percent.
Can you imagine that? About half the books I order either show up with bumped corners or worse. Many of them are thrown in a simple bubble wrap envelop with no receipt, no protection from water leakage and zero protection from being tossed about during transport. Book Mailers are not much better; the books often end up wet and/or bumped. I worry that many of these sellers and their book packaging are giving online book buying a bad name. I imagine some sellers (I won't call these folks dealers just yet) are just too lazy to be bothered to work like a professional but there are probably many that would love to better protect books but don't really know the right methods, after all even Amazon uses simple book mailers. So, what is the best way to ship books?
The Best Book Packaging
I would love to see every seller use this system. I have sent out thousands of books this way and have had zero returns, zero complaints or negative feedback and not one phone call or email to complain about damage. In fact I'll show you some of my Amazon comments, not to toot my own horn but to show how customers feel about receiving a well packaged book.
5 out of 5: "The book arrived beautifully packed and in pristine condition…. I would highly recommend this seller."
Date: 1/29/2008 Rated by Buyer: Margaret S.
5 out of 5: "…. Accurate description, well-packaged, no problems. Would recommend to a friend."
Date: 1/29/2008 Rated by Buyer: Carol S.
5 out of 5: "Book arrived today in good time, excellent packaging and as described. Can't ask for more…"
Date: 1/18/2008 Rated by Buyer: 1byte2few
5 out of 5: "As described, well packaged, timely delivery, excellent vendor"
Date: 12/28/2007 Rated by Buyer: Paul D.
5 out of 5: "The book is in good condition, arrived promptly and was well packaged – thanks!"
Date: 10/30/2007 Rated by Buyer: Carolyn D.
Did I mention that the method I to ship books will cost you less than using bubble wrap envelopes, in fact about fifty percent less. My average cost for one book is about $0.35. The method is known as B-Flute packaging system for books. From the start I want to mention one situation where you should not be using this method. The reason this works well is that it squeezes the book snug inside the package so that there is no movement inside. Any book that can move inside a package is at risk of being damaged. Some older and/or antiquarian books have softer corners and at times can have the corners bent a bit while using B-Flute. To be frank, if a buyer is giving you $100.00 + for a book you should not be shipping it in a thirty five cent box. Go out of you way and package expensive books the way they deserve, in a fine box (or even a book mailer but with some extras) with plenty of interior extras to eliminate the chance of movement inside the box. Most sellers however are moving more moderately priced stock; this method will help them to look more professional, help the books arrive safely and keep your customers happy.
Follow me step by step as I describe the best way to ship books.
Here is what's needed for packing your books: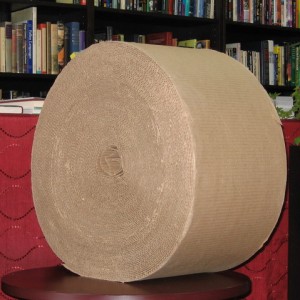 B-Flute or C-Flute rolls of corrugated cardboard. We use 12 inch and 18 inch rolls – this will cover most sizes of books.
Heavy duty stapler with 3/8" staples
A tape gun and ultra-clear packaging tape
A clamp
Plastic food wrap
A cutting board.
Scissors
These items should all be easily found at a local office supply shop like Staples except for the B-Flute. Finding the B or C Flute (cardboard rolls) should be easy enough as well. Simply look for "Corrugated" at yellowpages.com or "Packing – Packaging Materials" in your local business directory.
Here is how to package your books for shipping:
Place your receipt and Thank You note on your book and wrap in the clear plastic food wrap. I purchase mine at Costco.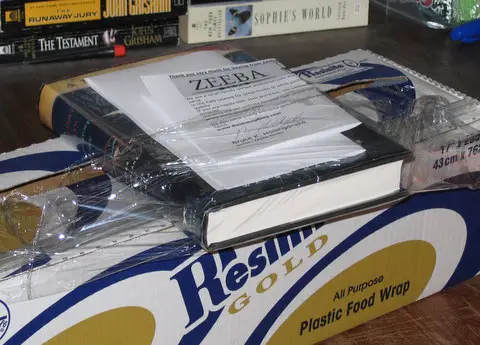 Measure how much cardboard you require by wrapping the book so that there are two layers all the way around and cut along the gutter.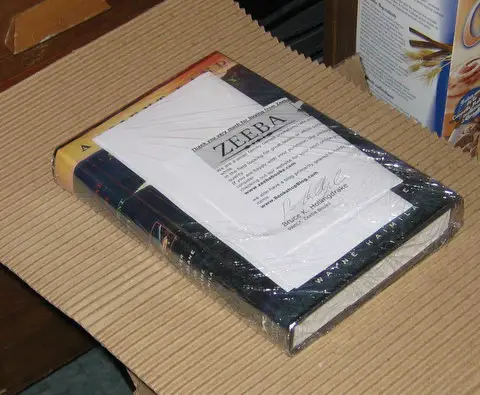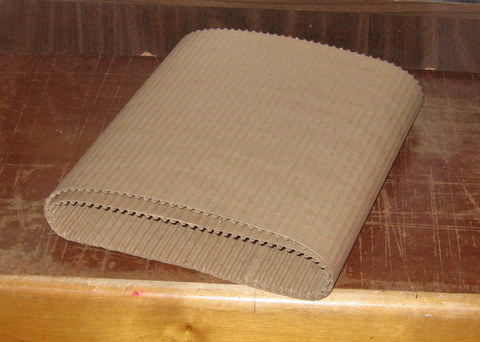 Wrap the book snugly and clamp it.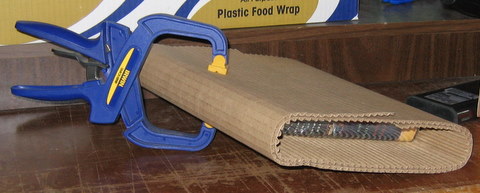 Tape the seem with about an inch of tape folding inside the package.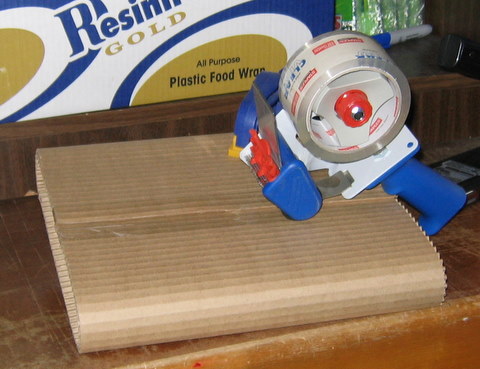 Staple the ends of the book package. [after some great comments from the Amazon seller's forum I realized that I forgot to mention that on occasion a staple can have a sharp end pop up. This can be a nuisance if not down right dangerous to a postal worker. Please gently run your hand over the stapled edges and if you feel anything sharp remove it and re-staple. Thanks guys]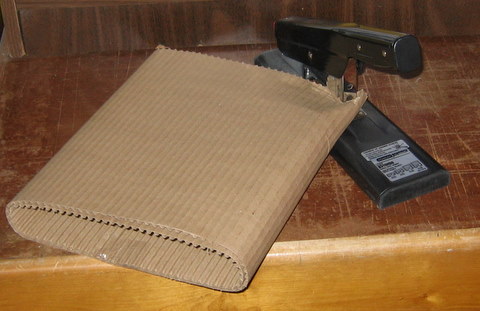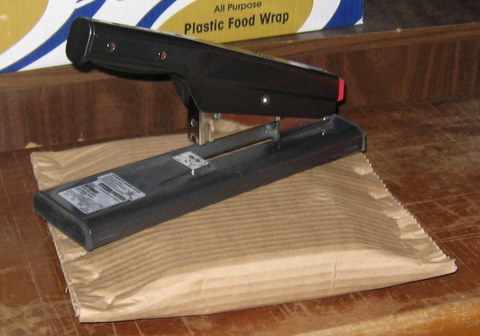 Cut your shipping label (we always use a cutting board to give it a sharp edge) and tape to the front. This is where you'll be happy that you have ultra clear, high quality packing tape. The label will be very clear and sharp looking. If you buy in bulk the tape should be relatively inexpensive.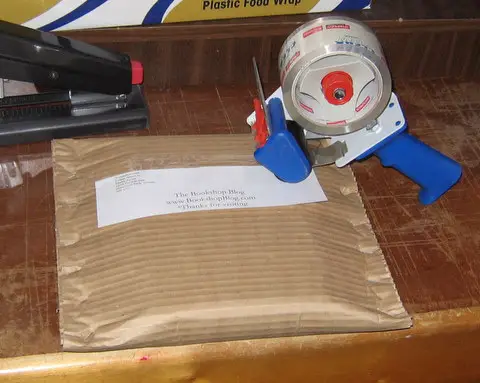 There you go.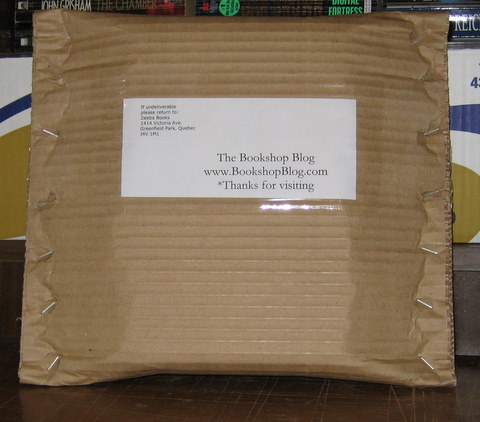 Due to the strengthening effect of the pinched cardboard the corners of the book package are very strong. We have tested this by tossing the package around a fair bit and have never seen corners get bumped. This system of book packaging is the safest and cheapest way to send books in the mail.