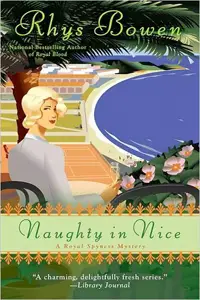 The annual conference that ran Friday through early Sunday, named the winners of the coveted teapot, The Agatha. The Malice Domestic Conference is always held at the end of April, on the Friday after the Mystery Writers of America has their banquet, citing the best in crime fiction by bestowing authors with a bust of Edgar A. Poe. Unlike the Edgars,  where the best novels of the year are decided by fellow authors, the Agathas are voted on by fans. This can tend to create a great deal of repeat offenders, as popular authors, whether they wrote the best book that year or not, are voted in by their fans. A perennial favorite, Margaret Maron once again picked up a teapot this year for Best Novel. Maron is an much respected and lauded author who has also won an Edgar. Rhys Bowen, a wonderful author of both historical and present day traditional mysteries, won Best Historical Novel. Unfortunately, Ms. Bowen was badly injured in a fall in Bethesda MD, the conference site, before the dinner announcing the winners, and found out about her triumph after hospitalization today. However, her spirits are grand, and she's happy that although she wasn't there to hear her name called, that her name was called!
The newcomer this year taking home the teapot for Best First Novel is Sara J. Henry for Learning to Swim, a book that sounds fascinating–'When she witnesses a small child tumbling from a ferry into Lake Champlain, Troy Chance dives in without thinking. Harrowing moments later, she bobs to the surface, pulling a terrified little boy with her. As the ferry disappears into the distance, she begins a bone-chilling swim nearly a mile to shore towing a tiny passenger.
Surprisingly, he speaks only French. He'll acknowledge that his name is Paul; otherwise, he's resolutely mute.
Troy assumes that Paul's frantic parents will be in touch with the police or the press. But what follows is a shocking and deafening silence. And Troy, a freelance writer, finds herself as fiercely determined to protect Paul as she is to find out what happened to him.  She'll need skill and courage to survive and protect her charge and herself.
Sara J. Henry's powerful and compelling Learning to Swim will move and disturb readers right up to its shattering conclusion.'
Margaret Maron writes a couple of series, and in Three Day Town, the characters of both meet for the first time. Unlike her usual Deborah Knott novels set in North Carolina, New York City is her other's character's stomping ground, and the place of the story.
Rhys Bowen started in the traditional mystery field with a wonderful warm series set in Wales with the title, Evans Above. After exhausting that particular country and its characters, she began another about an Irish immigrant beginning a life in America at the turn of the century. The Agatha was won for a third series set in the Depression staring Lady Georgie,  She's 34th in line to the throne of England, but she's flat broke. From time to time she takes assignments that turns her into Her Royal Spyness.
"Lady Georgiana Rannoch has once again been called into service by Her Majesty the Queen. This time she's sent to Nice on a secret assignment that's nothing to sneeze at-recover the Queen's stolen snuff box.
As much of an honor as it is to be trusted by Her Majesty, an even greater honor awaits Georgie in Nice-as Coco Chanel herself asks Georgie to model her latest fashion. But when a necklace belonging to the Queen is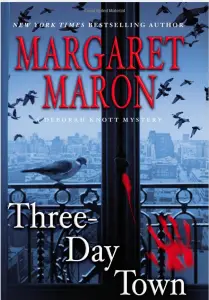 stolen on the catwalk, Georgie has to find two priceless items-and solve a murder. How's a girl to find any time to go to the casino?"
The short story category is always a tough one–so many great stories are out there to choose from, and so few people actually read them to vote on–so it's interesting as to who votes and if they vote without having read all the stories, how do they base their vote? Again, it could be considered a popularity contest–but if so, all the participants are well within the criteria of excellence, and deserve the honor. Dana Cameron writes a popular series starring an archaeologist, Emma Fielding. "Disarming" continues the adventures of Anna Hoyt first seen in "Femme Sole"
Chris Grabenstein has been lauded for his young adult mysteries, but he also writes a super series for adults set down the shore in Jersey.
All the winners deserve my congratulations and maybe some of your purchases, lol.
Best Novel:
THREE-DAY TOWN — Margaret Maron
Best First Novel:
LEARNING TO SWIM —Sara J. Henry
Best Historical Novel:
NAUGHTY IN NICE —Rhys Bowen
Best Children's/Young Adult:
THE BLACK HEART CRYPT —Chris Grabenstein
Best Short Story:
"DISARMING"– Dana Cameron, Ellery Queen Mystery Magazine – June 2011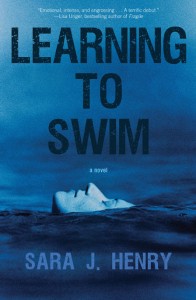 Best Non-fiction:
BOOKS, CROOKS AND COUNSELORS: How to Write Accurately About Criminal Law and Courtroom Procedure by Leslie Budewitz