The concept of retellings has been around for a long time but became extremely popular within the last decade or so. Both books and movies have seen a resurgence in the retelling genre, satisfying those of us who love myths, fairytales, and retellings of them. When done right, there is a lot of original content added to a retelling that puts an exciting twist on a familiar story. This can allow us to experience the nostalgia of our favorite stories while also reading an (almost) entirely new tale.
Related: Before Peter Rabbit Was Turned Into a Cute Bunny
My personal favorite type of retellings are fairytales or myths and legends. There are a lot of retellings of classic stories, but those recommendations will be saved for another list. The books I want to focus on here are ones that would take you back to your childhood if it weren't for the exciting new twists and turns added. Each of these books takes the familiar background of a popular fairytale or myth and adds new elements that make them feel so utterly original it will make you feel as if you're experiencing Cinderella or the Iliad for the first time ever.
Myths & Legends
Circe/ & Song of Achilles by Madeleine Miller
Madeleine Miller has delivered two well-received retellings that have rightfully gained immense popularity, especially among avid YA readers. Both novels are lyrically written, crafting the story through poetic prose. Circe retells the Greek myth through the eyes of Circe herself, again giving more agency to the woman of the story.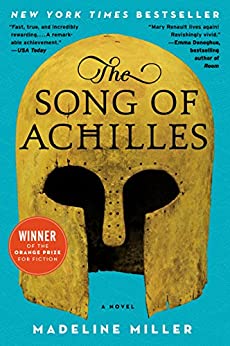 Circe is often represented as a villain, but Miller gives her an empathetic backstory that adds a lot of dimension to the character. Her other novel, Song of Achilles, is also a retelling of a popular Greek myth and includes a well-written LGBT romance. It's been praised for its attention to detail as well as its complex portrayal of two LGBT characters. Both books are well worth reading if you're at all interested in Greek myth retellings.
The Language of Thorns by Leigh Bardugo
From the author of Shadow and Bone and Six of Crows comes this fantasy retelling of classic stories and myths. The book is an anthology of myth and fairytale retellings drawing from stories such as the legend of the minotaur, the Nutcracker, The Little Mermaid, and more. Bardugo keeps elements of each story but creates an entirely new concept with each one, often changing the ending or rewriting the stories to give the characters (especially the women) more agency.
She also includes fantasy elements and sets many of her stories within the "Grishaverse" she created with her other two series. This creates an entirely new feel surrounding these familiar classics. As an added bonus, she paired with an artist to create stunning illustrations throughout the book. It really adds to the atmosphere of the stories, and I can't recommend this book enough if you like retellings or fantasy retellings.
Fairytales & Fantasy
Sea Witch by Sarah Henning
As you may have noticed, several books on this list are villain origin stories that portray the villain in a more understanding light. I think the reason this trope is so popular is that most villains (especially Disney villains) have little or no backstory. This makes it easy to create an explanation for why they are so demonstrably evil. The Sea Witch is a great take on this trend that gives the villain from The Little Mermaid a reason for being so wretched. Henning very loosely uses the tale of The Little Mermaid, making this novel more "inspired by" the tale than a retelling of it. The book deviates from the original tale quite a bit, creating a story of friendship and betrayal that is a captivating story in its own right.
The Lunar Chronicles & Heartless by Marissa Meyer
The Lunar Chronicles is a four-book series that is unique in that each book is a retelling of a different fairy-tale, which Meyer then combines into an overall story. She covers Cinderella, Red Riding Hood, Rapunzel, and Snow White, weaving the stories together to create an entirely new and invigorating world. Meyers has also crafted an entirely new setting for the stories, having them occur in a futuristic version of Earth where countries and borders have been rewritten.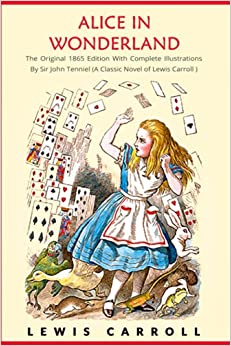 It's exceptional storytelling as she adds several unexpected twists to each of the fairytales. Her other retelling, Heartless, is another takes on the well-known classic that is Alice in Wonderland. This retelling gives the story's well-known villain, the Queen of Hearts, a sympathetic backstory that allows readers to see how she became the "off with her head" queen. It's a unique and interesting look at the character, and fans of the original story will enjoy the opportunity to revisit Wonderland.
Spinning Silver & Uprooted by Naomi Novik
I actually read Spinning SIlver without realizing it was a retelling, largely because I was completely unfamiliar with the story of Rumpelstiltskin, which the book loosely retells. Having known nothing of the original story, I can say Spinning Silver is an extremely captivating book on its own. I was completely invested in the characters and story, not even realizing it was a fantasy retelling of a popular fairytale. If you are familiar with Rumpelstiltskin, then the similarities will not be lost on you. Novik is known for her fantasy/fairytale writing chops, so it's no surprise that this book is enjoyable as both a fantasy novel and a fairytale retelling.
Similarly, Uprooted places the story of Beauty and the Beast in a fantasy world with dark undertones that carry throughout the novel. Both novels incorporate fantasy lands that make these familiar stories feel completely original. Plus, they include two well-rounded female protagonists, which is always a fun, added bonus.
As a fan of all kinds of retellings, I was extremely excited to see a resurgence of the interest in this genre. There are many, many more novels like these ones that give their own original twists to old stories, but these eight are my personal favorites of the genre. It's a fun concept to explore and creates interesting, nostalgic stories that are great to read when we want to escape from reality for a while.