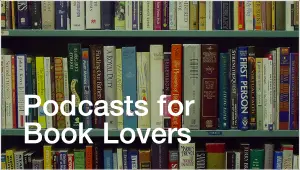 Give your eyes a break and listen to these book related podcasts – including author interviews, live readings and interesting facts from the literary world.
A monthly reading and conversation with the New Yorker fiction editor Deborah Treisman.
2. Litopia
A podcast from the Litopia Writer's Colony
3. 
Longform
A weekly conversation with a non-fiction writer about how they got their start, how they work, and how they tell stories.
Writers talk about reading. Hosted by Tod Goldberg, Julia Pistell, and Rider Strong.
A twice-weekly podcast featuring in-depth, inappropriate interviews with today's leading authors.
Each week The Book Club team – Sky Kirkham, Grace Nye, Amy Stevenson and Samuel Finegan – look at what's new and exciting in the book world, bringing you all the latest literary news, book reviews, and in-depth interviews with world-renowned authors as well as up-and-coming names.
Illuminating conversation about books and reading.