Cats are an integral part of the literary world. Being the quiet, reserved, and sometimes cuddly companion to readers for centuries, they have now taken up residency in many bookshops across North America. Some cats work as security guards who oversee operations from high shelves, some sit at their posts and demand cuddles, and others seek a new home.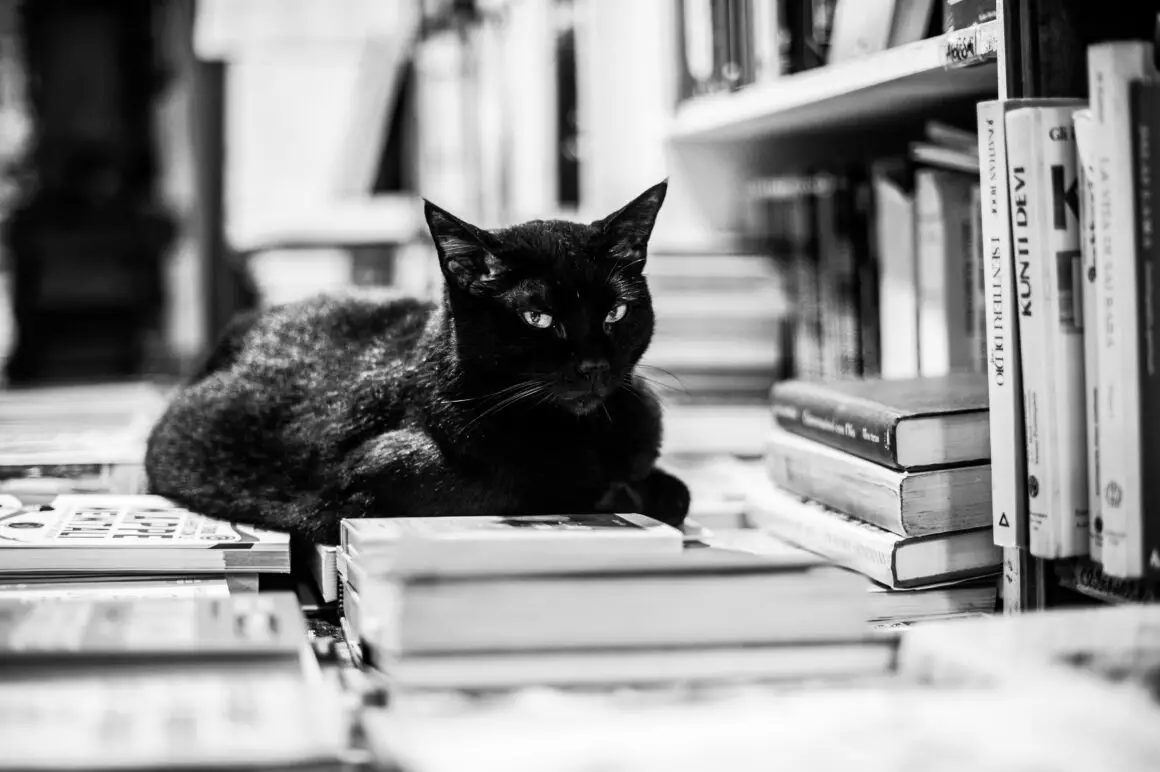 This is a list for those who want to explore bookshelves for the books within and the cats that nap cozily between them. While some of the bookshops on this list have resident cats, others offer pets for adoption. Keep reading for a list of bookstores you can leave with a stack of books and a furry companion to keep you warm while you read.
This feminist bookstore prides itself on inclusivity. It isn't just a shop and adoption center; it is also a community space for reading events and workshops. The space even offers homework help for kids and teens. This bookshop is meant to foster meaningful connections, something so important in the literary world where authors seek connectivity through their books. Cats of the shop, available for adoption, seek the same connection from us readers. 
Related: 7 of the Most Interesting Themed Bookstores in the United States
To visit this truly rad shop, visit 1717 S Wells Ave, Reno, NV 89502
With a title as cute as this one, you know adorable animals are to follow. The cats of Morti's roam cage-free throughout between the tall shelves. The bookshop's goal is to " passionately advocate for even the smallest among us." After all, small cats and big stories go great together.
Get both at 2200 Petaluma Blvd N #500, Petaluma, CA 94954
Adopt and shop at this Canadian bookshop, which is packed with a wide variety of both cats and novels. They also offer coffee…what more could a book lover ask for? Adoption events are held in the shop. Follow their Instagram @otisbooks for dates.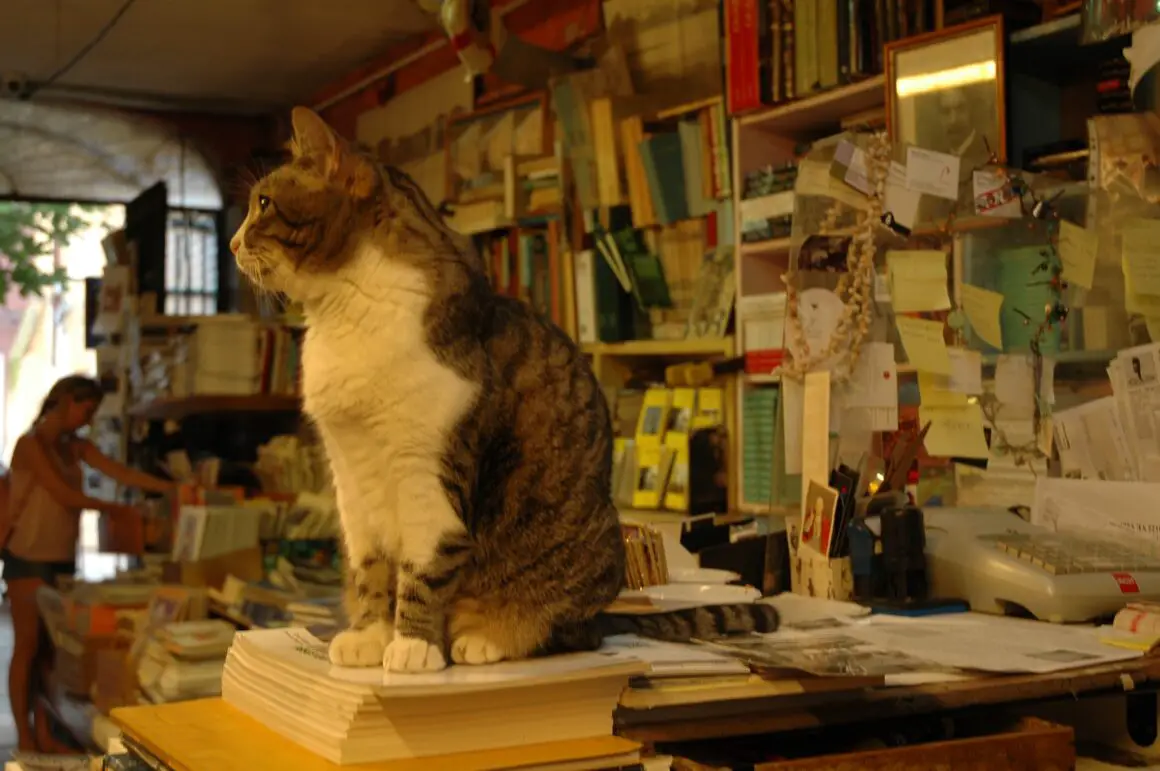 To shop for books and play with kittens, visit 5209 St Margarets Bay Rd, Upper Tantallon, NS B3Z 1E3, Canada
Among an extensive collection of thrifted books, this shop offers pre-loved novels and in-need-of-love cats to their customers. All of the cats have been vaccinated, microchipped, and spayed/ neutered. Thanks to this bookshop, 66 adult cats have been given a new home in the past two years. A small boutique is also a staple of this bookshop, which is mostly stocked with feline-centric gifts, such as cat stickers, magnets, and soaps. 
Look through a great used book selection alongside the fat cats at 615-5 Railroad Square Art Park Tallahassee, FL 32310
Four cats lovingly patrol the isles of this bookshop, some offering cuddles while others choose to grumpily gaze from a distance. While you shop for books, they "shop" for a loving caretaker to take them home. This shop partners with Castaway Critters to help connect animals in need to new homes.
Get your own castaway cat at 157 N Enola Rd (Routes 11/15), Enola, PA 17025
6. The Book Man – Chilliwack, British Columbia
Gatsby and Beatrix (perfect bookshop cat names) are a popular and important part of The Book Man. Gatsby is known to monitor guests from high shelves and "yells" at guests below. He is probably just sharing his book recommendations according to The Book Man's website. If you try to leave the shop without offering these cats some affection, they may sit atop your books at the register in protest.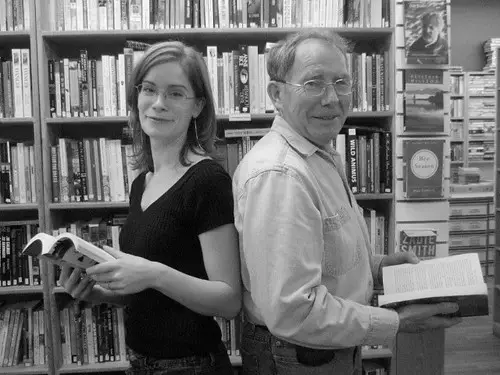 The Book Man and his cats are located at 45939 Wellington Ave., Chilliwack, BC V2P 2C6
7. Cat Tales – Portland, Indiana
Rather than being a bookstore with a cat, this store is actually all about the animals! Every book purchase funds "Midwest Pet Refuge," which offers adoptable dogs, cats, rabbits, and more. Even if you can't adopt one yourself, you will at least know that your book purchase will go towards feeding animals in need.
Visit Cat Tales at  601 N Charles St, Portland, IN 47371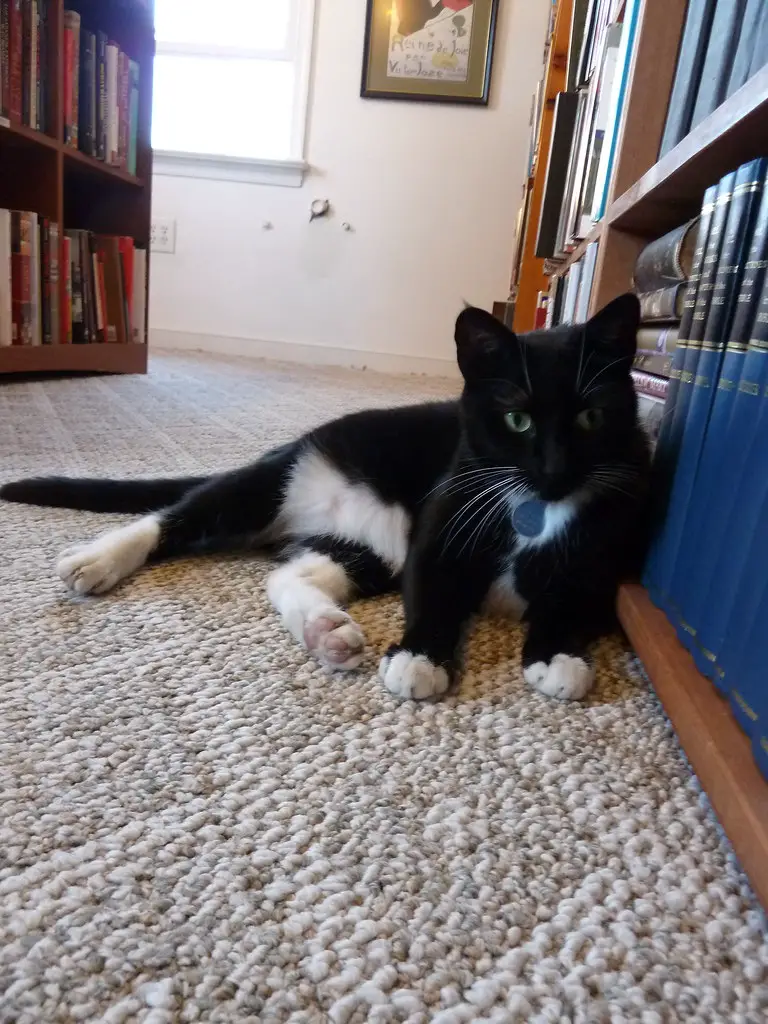 8. Chop Suey Books – Richmond, Virginia
Meet the adorable "Wonton" and "Loyd" at Chop Suey Books. Not only is this kitten-filled shop a rare experience, but they also offer rare books. Author book signings are commonplace, so while your books may adorn some cat hair, they will also hold an author's signature. 
Visit Wonton and Loyd at 2913 W Cary St, Richmond, VA 23221
Bruno, a cat rather similar to the meme-famous "Grumpy Cat" works in this bookshop, which from the outside fits its name perfectly. Bruno oversees the sale of beautiful and unusual books. Their specialties include "decorative bindings, books by, for and about women, cookery, Domestica, literature, and odd & unusual ephemera."
Visit Bruno and look through some beautiful books at 1602 NE 40th Ave, Portland, OR 97232
Like a true bookshop cat, "Isabel" is named after a beloved author. This author is the acclaimed "Isabel Allende," a Chilean Magical Realism writer. This bookshop has been a part of New Orleans's famous "French Quarter" since 1992 and proudly sells historical books about the state as well as other texts, some being 500 years old.
To see Isabel and some old texts, go to 240 Chartres St, New Orleans, LA 70130
Like books, cats and kittens demand gentle care, patience, and attention. Cats and books are forever intertwined in pop culture and in the bookstores listed here. These small and fragile animals have their own stories to tell as well and require a special person to help them write their next chapters. Have you visited any of the bookshops mentioned above? Do you have a cat that would make a perfect bookshop employee? If so, let us know your experience in the comments! 
If you're interested in the (in this case fictional) world of cats and books, read The Cat Who Saved Books By Sôsuke Natsukawa.