To be completely honest, it wouldn't be fair to call this shop a complete manga store. However, it could be argued that the majority of the books and magazines sold within its walls are of the Japanese type and usually manga. Here, we have a shop that sells any number of books, magazines, and stationery that are only found in Japan, which is pretty cool. 
History of Books Kinokuniya
Books Kinokuniya, which is the full name of this establishment, was first founded in Shinjuku, Japan, a district just outside of Tokyo in 1927. The first iteration of the shop was to ship English books to Japan. It didn't start truly selling books until 1956 and with that came its popularity of selling books for academics. 
During its first opening in Shinjuku, the owners believed that bookstores shouldn't just be places for holding and selling books. They should also be places to show off the art and culture of the area. Because of this, the building not only held books but also art galleries.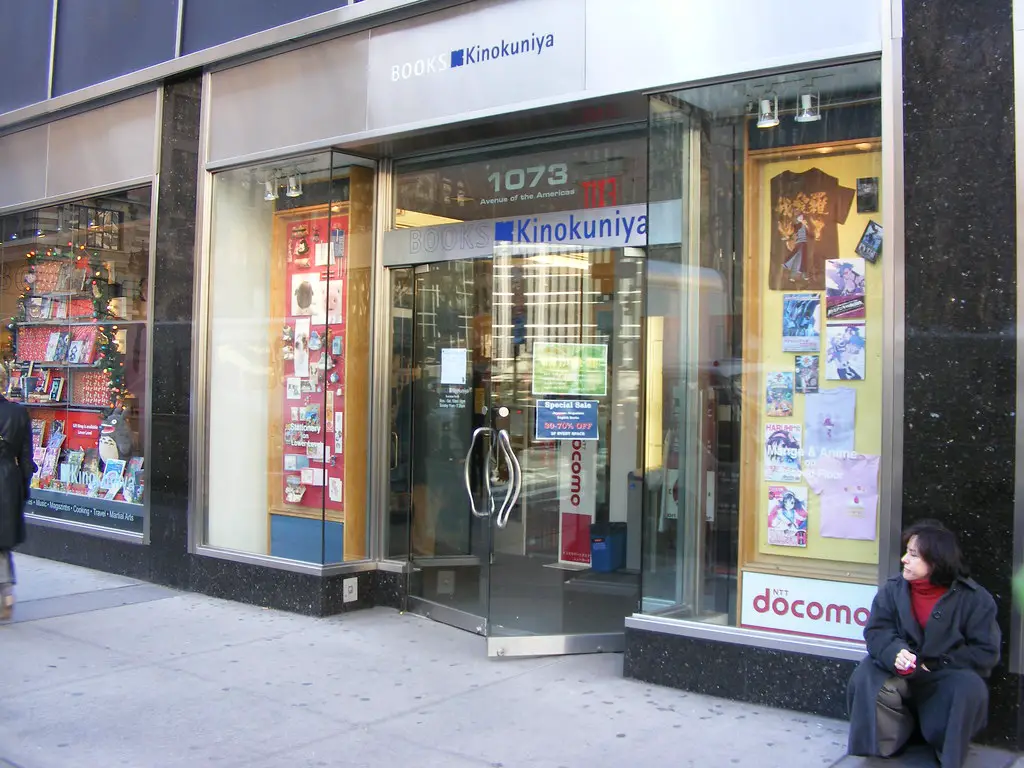 Books Kinokuniya didn't expand to an overseas market until the 1960s when it opened its first American store in San Francisco, California. By 1981, another American-side storefront had opened in New York City. To date, Books Kinokuniya has over 80 storefronts worldwide, including Australia, Singapore, and Thailand. The popularity of this franchise is very close with each shop seeing dozens of visitors daily. 
Books Kinokuniya's Unique Offerings
Now, what makes Books Kinokuniya unique? Not only does it have a great assortment of English titles, but it also has an even larger assortment of Japanese titles. This shop brings to the wider world a selection of books that up until a certain point could only be found in Japan. This in turn introduces authors to a wider audience, an audience that perhaps would have not heard of them otherwise, which is absolutely amazing. 
Related: 7 Manga Recommendations
Their selection of manga titles is wider than most places, coming to their shelves in both original Japanese and English. What they also offer is a great choice of Japanese magazines, which is again something one would most likely only find in Japan. 
The question now would perhaps be, is it easy to find translated works within other book shops? Would one have to travel to Kinokuniya for them? I do believe the answer to that is an annoying yes and no. Can you find translated works at other bookstores? Absolutely you can. Will those other stores have the vast selection that Kinokuniya has? Most likely not. When it comes to translated works, it is very easy to find those authors who are highly praised and spoken about through various means. However; when we consider authors who perhaps do not receive the recognition as some of their peers, then it can be a little hard. That's where Kinokuniya comes in. They have such a huge selection of books that some of them or a great many of them are most likely authors who you have perhaps never heard of.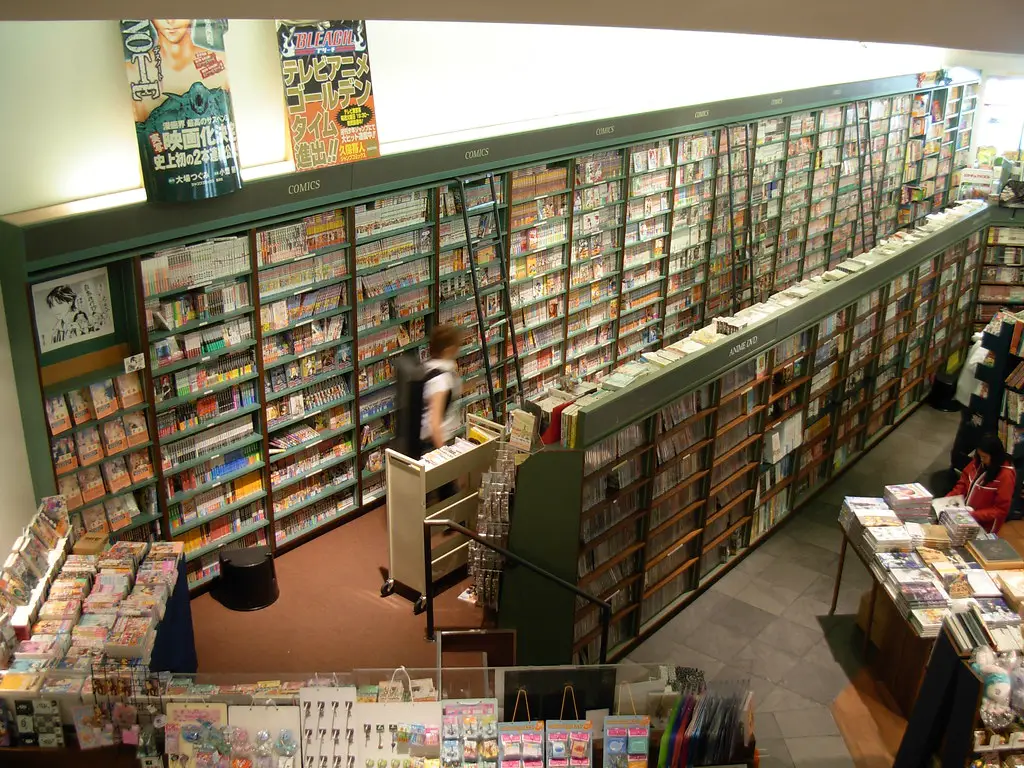 As stated before, this shop doesn't simply carry books but also stationary from Japan as well. One of the ways they make sure these fun items get to the hands of as many people as possible is through their subscription box company. Maido in a Box is Kinokuniya's stationery subscription box. Each box contains a variety of stationery products and is put together by people who absolutely love the art of stationery. 
Now, let us run through everything that we have discussed about this lovely store, and hopefully, it will encourage you to pop in and take a look. Kinokuniya was founded in a small district just outside of Tokyo in the 1960s. After several years of being a stop strictly for academics, they soon opened a store to sell books that were translated into English. Not only was this a bookstore, but it also held art galleries as it was the thought process of the owners that a bookstore shouldn't just be about books but also hold with it cultural wonders from the area. 
The expansion to a worldwide market was one that caused the fanbase of this simple bookstore to grow. With this came the need to expand their merchandise and in a way not. The great thing about Kinokuniya is the simple fact that it stays very much to its roots. Japanese culture is proudly shown in each author's name and in the books that dot the shelves. You can purchase the books as translated works or even in their native Japanese, which is perfect for those wishing to learn the language. Gifts of figurines are available too as this shop is a partner with the wildly popular Studio Ghibli and carries with it beautiful figurines from the movies for purchase as well.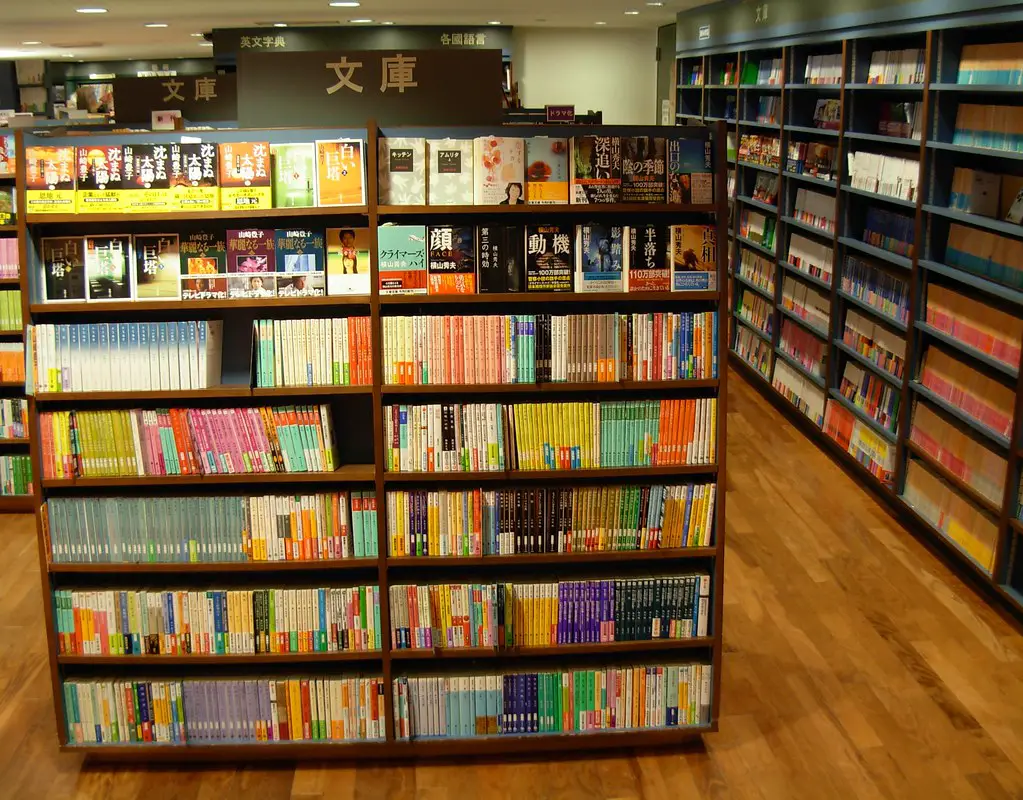 In my opinion, if you are a fan of manga or not, Kinokuniya offers a great selection for anyone who really just wants a new and unique experience to take under their belts. It's a way to discover various authors and magazines, let's not forget those! There is a great sense of fun and curiosity when it comes to reading magazines from a different country. One can learn a lot about a country and its culture by reading magazines from the area. Sometimes a magazine is the way to go if you're looking for the best ways to travel or are learning to travel if you are planning a trip. 
Friends, what we have learned here today is that Kinokuniya is a one-stop shop for a great many things of literary and international interest. But, has it broadened your perspective on the idea of a bookstore and shown that sometimes the classics don't have to be front and center to gain an audience? I certainly hope so! Happy reading all, and if you're ever in the area, do check out this amazing shop for a bit of exploration.
Books Kinokuniya has United States locations in:
New York City
Edgewater, NJ
Chicago, IL
Carrollton, TX
Plano, TX
Austin, TX
Katy, TX
Seattle, WA
Portland, OR
Beaverton, OR
San Francisco, CA
San Jose, CA
Los Angeles
Santa Monica, CA
Torrance, CA
Books Kinokuniya can also be found on Twitter