More Smooth Sailing on the Big River
This is the second part of my article concerning selling books on Amazon. I make
several assumptions with these articles – I assume your are an individual or represent
a small company and I assume that you have little familiarity with selling books on
Amazon.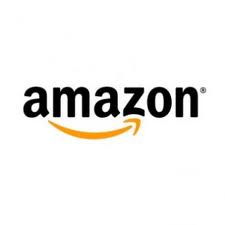 The last topic I discussed in my previous article and the topic I wish to expand upon is
the creation of accurate book descriptions. An accurate book description should describe
the book to the would be buyer is such a fashion that the buyer can envision the book
from your description. An accurate book description should list the defects present in a
book or with the book's dust jacket or cover. Accurate book descriptions have helped
me to sell books. I know this for a fact because I have received emails from customers
who stated that they bought my book because it had a detailed accurate description.
Again I refer the reader to the book condition definitions that are posted on the IOBA
(Independent Online Booksellers Association) book site at http://www.ioba.org. It's
worth printing these definitions and having any one who lists books for you read them. If
you get into the habit of producing good book descriptions it will become natural. Please
understand that this article is meant for those sellers who are taking time to individually
list their books. It's easy to see who is taking time to produce good descriptions and who
is not.
Some general notes on descriptions in general –
The amount of effort you put into producing a book description has to be somewhat
related to the value of the book.
The target audience greatly dictates the nuances that must be present to present a good
book description.
Images can be an important part of your book description.
If you go onto Amazon and do a search for a paperback copy of "A Room of One's
Own" by Virginia Wolf (I just added this to my reading list) you will find over 400
offers for a used copy and nearly 100 offers for new copies. Used copies start at a penny
and new copies start at $2.60. You can have the best description in the world for a used
copy of this book but your description is unlikely to help you sell your copy in such a
crowded market place. It is not worth putting a lot of effort into selling this particular
book on Amazon unless your copy is a first edition .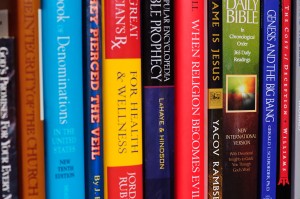 I mentioned that the target audience dictates the nuances that should be present in your
book descriptions and I will explain that statement. I recently sold on Amazon the
following book – " The Foreknowledge of God and Cognate Themes in Theology and
Philosophy" by L. D. M'Cabe. This is an uncommon book. The book sold for $145.00.
Here was my book description –
" Good condition hardcover book. NOT an ex library book. Has a historical society
stamp and a previous owners name written on the front end sheet. Has a Dewey Decimal
number written on the spine, otherwise the book appears to be notation free. The book
is tightly bound and squares. The pages are lightly age toned, but not foxed. Blue cloth
covered boards with gold gilt lettering on the front cover and on the spine. 464 pages. An
uncommon book. Light fraying at the top of the spine. The corners are lightly bumped."
It was worth the effort to write a good description for this book and likely was worth
taking the time to take a picture of the book and post the picture on Amazon.
While Amazon is less likely to be the place where you would look for antiquarian or rare
books there are a good number of such books listed on Amazon and a good number of
people looking for such books on Amazon.
When I first started selling books on Amazon (and the Internet period), I would go to
book sales on the last day and buy bags of books for $10.00 a bag, reason that most of
these books only cost me $.25 each or so and happily list them for $3- $5.00 on Amazon.
Over time I learned that these books would eventually find stiff competition from
megalisters who over time would lower the price of these books on Amazon to a penny
leaving me with lots of listed books which were now not worth much. I have personally
decided that I would much rather list a title like "The Foreknowledge of God" (first
edition) and find much less competition. If you really want to sell books on Amazon you
need to have good books to sell, you need to price them competitively, described them
properly and take pictures of your better books. If you are selling books that have ISBN
numbers many of these books will have stock images on Amazon. Many books that do
not have ISBN numbers do not have stock images and you should provide an image for
books worth over a certain dollar threshold.
Providing a good description of your books should create the best image possible of your
books in the mind of the buyer. If necessary you should augment your written description
with pictures. You should avoid book descriptions that don't accurately describe a book
– book descriptions such as "beautiful book", "Like new", "great book", etc without a
meaningful explanation for those statements don't really convey much information. You
should familiarize yourself with the terminology needed to describe your books. You can
do this by visiting sites such as IOBA and by obtaining books such as "ABC for Book
Collectors" by John Carter. Anything that you can do to differentiate your book from the
other books being sold is likely to help you to sell books.
Generally there are 2 ways of selling books on Amazon. Any one can sell a book on
Amazon simply by clicking on the link to the right of a books title page and clicking
on "Have one to sell? Sell on Amazon". If you have just a few books to sell this is the
easiest way to sell on Amazon. If you have more than a few books to sell and plan to sell
books on a regular basis this still might be the easiest way for you to sell on Amazon. If
you sell books on Amazon in this fashion Amazon will charge you .99 per book plus a
commission. You can sell as many books as you want. If you sell more than 40 books a
month you will be better to choose to open a Pro Merchant account on Amazon. You will
then pay a monthly fee of $39.99 per month to list your books on Amazon. With a Pro
Merchant account you can actually sell anything – you are not limited to selling books.
With either account you will pay a commission to Amazon of 15% for selling books.
With a Pro Merchant account you get some extra benefits. One of the most valuable
benefits of having a Pro Merchant account is the ability to add to Amazon's catalog of
books. If you have a Pro Merchant account and have a book that is NOT in Amazon's
catalogue you can add a new page to Amazon's catalogue of books. One of the valuable
aspects of selling on Amazon is that the books you list stay on Amazon for a very long
period of time. I routinely sell books on Amazon that have been listed for over 5 years.
How you list your books is somewhat related to how you associate listings for your
books. Regardless of your status as a bookseller, all booksellers have a link to their
seller's account on Amazon's sellercentral page. At the top of your sellercentral page is
a link to your inventory. Clicking on this link brings up a link to "manage your
inventory" and manage your inventory brings up your inventory. Under the
category "actions" you will see a link to manage the images associated with your
particular listing. Clicking on this link will bring up a dialogue box, which will enable
you to associate particular images with particular listings. It is very easy to upload
images for your listings. If your images are NOT being uploaded properly make sure that
they don't exceed the file size limitation and that they are in a format accepted by the
Amazon uploader. In addition to being able to associate images with your particular
books you can also upload images for books that are NOT specifically associated with
your books. If you find books on Amazon that do NOT have an image association you
can upload images to associate with that book. When you upload images to associate
with a book in general and NOT with your listing in particular you are in effect giving
use of these images to Amazon. Images uploaded to specifically associate with your
listings are deleted when your listing is sold. Images uploaded to be associated with a
book in general will remain on Amazon.
I realize that I am taking time to explain bookselling on Amazon in detail. That is my
intention! I am not writing this for someone already selling on Amazon and who has
experience doing it. I' m writing this while remembering the poem "The Bridge Builder"
by Will Allen Dromgoole , knowing full well that there is someone out there who has
never done this before and who would like to sell books on Amazon. In the words of that
poet "Good Friend, I am building the bridge for him" and obviously for her as well.
I think I have said enough about book descriptions!
Producing good descriptions, having a good program to store your database of books,
properly shipping and tracking books are all of great importance to selling books on
Amazon, but there is much more. None of these things is of great value if you don't have
books that will sell on Amazon and produce a profit for your efforts. Again I must point
out that I am writing this for the person just starting out selling on Amazon. If you want
to be the next giant megalister on Amazon, list books for a penny and hope to make a
profit from the shipping cost – I can't be of assistance to you. If you perhaps have a
love of books, want to take the time to learn something about books and bookselling
on Amazon from the perspective of a small time seller my experience might have some
value. I am happy to share my experiences with anyone. I love books and hope that they
will be around for a while.
In my continuation of this discussion I will cover –
Sources of books
Using book Scanners
Pricing books
Dealing with returns
And Amazon feedback.
I hope that this proves to be of value for someone. I will return to this discussion in
future posts.
I am
John Pollard
Jpollardbookseller @gmail.com
Brick and Mortar and on the NET
Perpetual dreamer of dreams, hopeless romantic, writer of poetry and probably related to
Don Quixote as I am constantly tilting at windmills