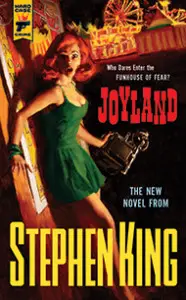 I tried to purchase the latest Stephen King this weekend. At an honest to goodness real live indie bookstore in N. Jersey. They were out of stock. Out of stock!! After my mouth stopped its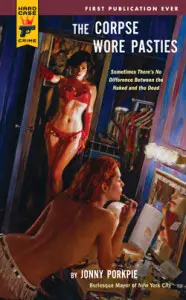 jaw dropping, the bookman explained he couldn't keep it in the store,  that it's an original paperback and not in e-book form. All of which I knew, other than the lack of maintaining stock with what should be a no brainer book choice to keep heaps on hand. I really wanted to support an indie, but now will be forced to purchase it from a B&N, which is all this area offers. And why on earth would I want to buy a Stephen King novel? I've only bought one other title of his, and that was because he was in the store I managed and he signed it, it wasn't a horror title, and anyway, my experience with him didn't go all that well. My fault.
I don't read horror. Nothing against the genre or Mr. King. I will become terrified, with real fear, if I read something supernatural by an excellent storyteller, which Mr. King clearly is. I can't risk a heart attack over a downright scary read. But! This book is crime fiction! Oh, baby, am I ever thrilled about that–especially since it takea place—at a carny! That's like rich red velvet cupcakes to me. Carny crime fiction is a specialty area I love and have written an article about. I want to reprint it here, but I've found so many other titles since, that I need to update it. After reading this one from King, maybe I should get down to revisions.
So how did I even know King had a book out I'd give a hoot about? Parade Magazine for one, he's on the cover. But I think the Huffington Post tipped me off first. However I got wind, I'm glad I did, because not only is this book within my fun crime genre, it's also defying today's demand for instant gratification and kindles. Joyland, while ostensibly a crime novel, could not escape King's true calling–the supernatural. A part of the story involves a ghost story, but I think I can handle that–it's the craziness of his broader horror tales that would make my split hairs stand on end. It's the 1970s, a decade I remember well, and brokenhearted teen Devin Jones is working at a sub par amusement park when he learns of an old shocking murder. King describes why he chose this setting:
"I loved county fairs when I was a kid. There's a sort of a cheesy exciting feel to them, and I decided thats what I wanted to write about"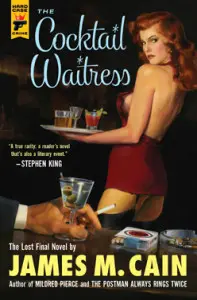 King's new book is published by Hard Case Crime, a line that is responsible for the more tough old time private eye type pulp fiction. I read a reprint of  Cornell Woolrich's Fright (one of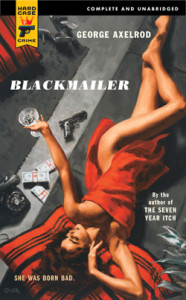 my Best 100 Mysteries of All Time) also published by Hard Case Crime. Current and past authors are given brand new fantastic pulpish cover artwork in the look of old mass market paperbacks.  Robert McGinnis, a master of pulp of the past, is one of the artists for Joyland. 
Some of the living authors within Hard Case Crime's stable: Cristina Faust, Max Allan Collins, Lawrence Block, and Russell Atwood. Some deceased: Donald E. Westlake and his alter ego, Richard Stark, Ed McBain, Brett Halliday, David Goodis, and James M. Cain. This is King's second title with the publisher, his first The Colorado Kid inspiriting a TV show, Haven on SyFy.
From the Hard Case Crime website:
Called "the best new American publisher to appear in the last decade" by Neal Pollack in The Stranger, Hard Case Crime revives the storytelling and visual style of the pulp paperbacks of the 1940s, 50s, and 60s. The line features an exciting mix of lost pulp masterpieces from some of the most acclaimed crime writers of all time and gripping new novels from the next generation of great hardboiled authors, all with new painted covers in the grand pulp style. Authors range from modern-day bestsellers such as Pete Hamill, Donald E. Westlake, Lawrence Block and Ed McBain to Golden Age stars like Mickey Spillane (creator of "Mike Hammer"), Erle Stanley Gardner (creator of "Perry Mason"), Wade Miller (author of Touch of Evil), and Cornell Woolrich (author of Rear Window)."
"Folks who want to read it will have to buy the actual book." Ah, what music to my ears. A book to be read the way it should be, in physical form. I suppose one could claim that people who hated paperbacks felt the same way I do about e-readers, that they are not the genuine article. The difference, both hard cover and paperback are physical printed pages, with art on the cover, and nicely designated chapters with no need to scroll scroll scroll.  He added this in Parade Magazine:
"(Hard Case publishers) They reminded me of the books I cut my eye teeth on, so to speak, the ones that were on the paperback rack at Roberts drugstore in Lisbon Falls, Maine, while I was going to high school.  And because it's so retro, I said to myself, "Let's sell it as a book. Let's hold back all this (e-book) stuff, You know audio, fine. But if people want it, they go to a bookstore and buy it."
I couldn't agree more, and not just because I can't stomach e-readers. There is something about a paperback with a lurid sexy cover, wild statements (Men would kill for the secrets, locked in her head), titles that titillate, (The Secret Lives of Married Women, Blood on the Mink, Baby Moll, The Corpse Wore Pasties) that make the story all the more delicious. Turning the pages on a slim swiftly read volume gives the reader more bang for his buck.
Now that I've checked out the Hard Case Crime website and perused other titles, I am afraid my purchases may get out of control. Again, my desire for an independent bookstore is overwhelming–it hurts knowing that the book site is linked directly to–where else–Amazon, and that either they or B&N will gain the most from Mr. King's newest novel, despite there not being an e-book for the kindle or nook. Oh well, one does what one can, and in this instance, support the physical world of the book.