As a new bookseller, I have to work hard to familiarize myself with subjects that I have heretofore overlooked. I know very little about art books, for instance, and this week, thanks to three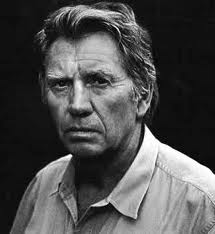 customers, I learned something about photography books. One fellow pulled a book off the shelf and told me it was an important book, and that I had underpriced it. It was a book of photographs by Don McCullin, "Hearts of Darkness," from the Vietnam War. I didn't remember pricing or shelving the book, but I gratefully took his recommendation and researched the book. It was easy to see how dramatic and provocative the photos were and, though I did re-price the book, more importantly, I put it on display. The very next day someone asked for the photography books, and I showed him the McCullin book. It wasn't the book he was looking for, but he was glad to have found it and he bought it straight away. In the meantime, the buyer and I talked about what made the book so worthwhile. He was a photographer, and I benefitted as much from his knowledge as from the first customer who had pointed out the book to me. I know a little about a lot of books in the store, but almost everyone who comes in knows a lot about one genre or one author. Without being too obtrusive, I am trying to take advantage of my customer's expertise.
Today a collection of Marilyn Monroe books wandered into the store accompanied by an engaging lady of early middle-age. The books, she told me, belonged to her father, who (I am just speculating here) must have been about 20 when Marilyn died in 1962. The collection included 12 coffee-table books of photographs and an unusual LP, "Remember Marilyn," which was released in a bright red replica film canister. I've never seen the record before, though I've heard most of the music on it ("Diamonds are a Girl's Best Friend," for instance). Apparently, these items are just the beginning of the father's stash of Marilyn items, which must be an epic collection. I can't help wonder at the devotion to Marilyn, who, after all, has been gone more than 50 years, and who, even when she was alive, was only partly real. And I wonder too about the collector's wife, who must have spent all those years in competition with Norma Jeane. But maybe, as I prefer to think, the guy was just a really big Arthur Miller fan. Anyway, reading through the books, I learned that before Marilyn played Sugar in "Some Like it Hot" and Lorelei Lee in "Gentleman Prefer Blonds," she was Dusky Ledoux, in "Right Cross." What a name. And my education continues.
Does anyone have luck selling bookmarks? I took 60 sleek, handsome wooden bookmarks this weekend from a craftsman who dropped by hoping to find a new market. He was expecting to peddle 10 or so, but I was an easy mark. They're priced at $6, and I am hoping they'll appeal to book buyers looking for small Christmas presents. I have been anxious to stock some non-book products to face the Christmas season; I've already ordered some Buddha Boards. I don't have much shelf space, but I'll make room for a couple of experimental gift items. I just hope that by next Christmas, I'll know what I'm doing.