Last weekend, in Washington D.C, a historic fair was brought back onto the scene, one that book lovers and history fanatics alike are drawn to. On May 13-15 of this year, the Georgetown Rare Book Fair commenced for the first time since its last go back in 2019.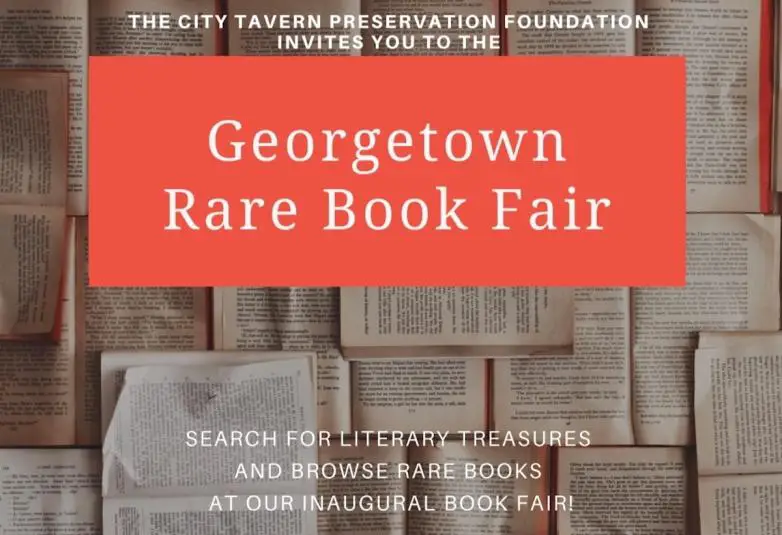 The official website for the event beckons book antiquarians and anyone interested in the field to join D.C's historic City Tavern Club in Georgetown to "peruse books and ephemera from over 30 exhibitors from across the country." 
History of the City Tavern Club
The City Tavern Club is a private social club founded in 1796 and is located in one of the oldest buildings in D.C. During the early Federal period of United States history, important figures, such as George Washington, Thomas Jefferson, and many of the founding fathers, would have visited and taken part in the social atmosphere of the City Tavern Club, making it a crucial time-piece in American History. The event itself is put on by the City Tavern Preservation Foundation, which is an organization created to preserve this space and keep its history known.  
Related: Report from a Beantown Book & Antiques Fair
Because of its rich historical ties, the City Tavern Club is the perfect place for a fair such as the one held there these past few days. The Georgetown Rare Book Fair hosted over 20 professional book collecting organizations that showcased their collections to those who attended. Appraisers were even on-site to aid with any purchasing inquiries that one may have.
Booksellers such as the Quill and Brush, a rare bookstore that focuses on first edition literature, attended, and Bartleby's Books, an independent bookstore located in Maryland that focuses on "antiquarian material, including books, archives, manuscripts, and ephemera" was also present. All bookshops that attended, however, share the same passion for rare books and collectibles.
Insight Into the Weekend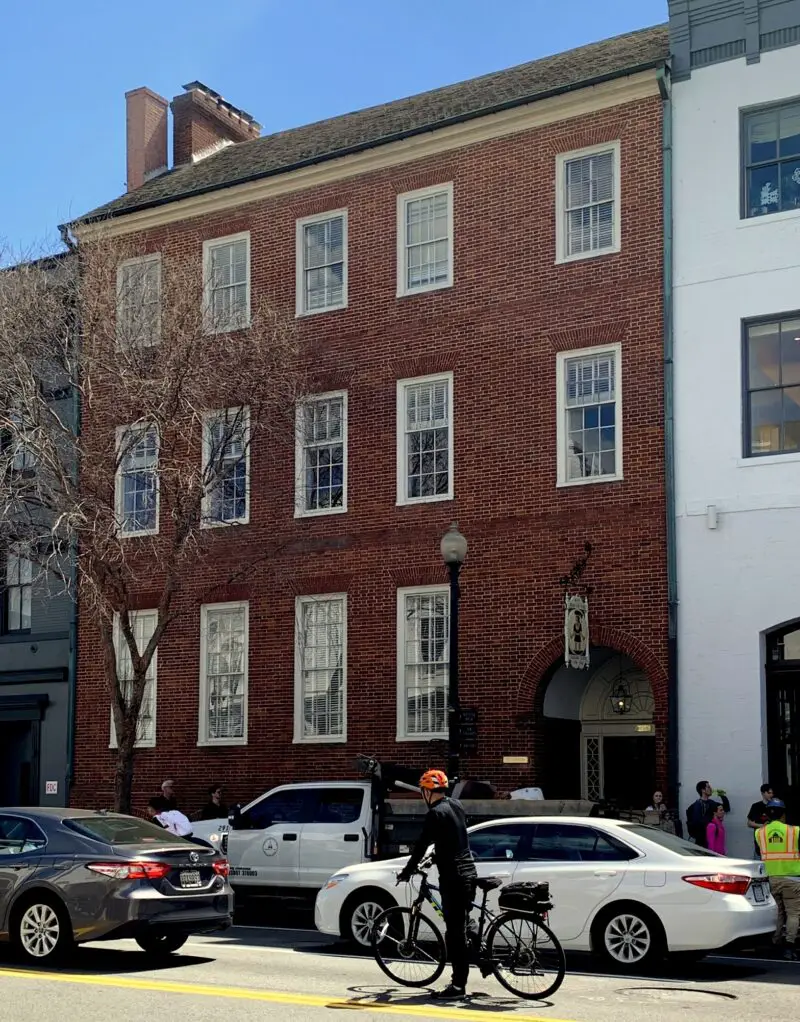 Day one of this fair was Friday, May 13, and consisted of a showcase and private event. Because this first day required ticket purchase for access, attendees were given first access to the books that would be on sale over the course of the weekend. Beverages, such as literature-themed alcoholic beverages were served, and live entertainment was provided, utilizing this historic space as it was intended for during its creation: to be a social club.
The room in which the dining takes place, known as the Long Room, is actually the very room where a ceremony honoring John Adams was held in 1800. Over the next two days, the free part of the event began and was open to the public, although donations were appreciated. This is the part of the event where sellers had their books on display and anyone who wanted to attend could walk through and browse the vast rare book suggestions. 
The main goal of the fair is to open more people's eyes to the intricacies of book collecting and to the vast world of rare books. Established rare booksellers and fans as well as newer booksellers and people getting into the craft are welcomed equally, creating a unique environment of acceptance regardless of experience. 
Importance
Since the beginning of the COVID-19 pandemic, countless experiences such as the Georgetown Rare Book Fair have been lost to history, never to be experienced again. Independent and rare bookstores have been hit especially hard, and it's important that support is continuously given to these stores especially. However, it is so relieving to see efforts being made to bring back book-related events, such as these. 
Related: Book Collecting Resources
Be sure to look for the Georgetown Rare Book Fair, assuming it returns in 2023. If not, other rare book events coming up include the New York International Antiquarian Book Fair in 2023 and the Boston International Antiquarian Book Fair held in Nov. 2022. These events keep attention on this niche community and allow for it to grow, preventing book collecting from becoming a thing of the past. They are a great way to meet fellow book lovers and potentially learn some history about book collecting and individual rare book publications, so keep an eye out for events near you.