This is a guest post by Steve Logan of World of Books
* information on becoming a contributor
The Internet and second hand books appear to make for uneasy bedfellows. After all, the Internet represents the digitisation of content and the free market for ideas. A reader can easily download any out of copyright (and sometimes even copyrighted) works directly through Google, usually for free.
While this may be a utopian ideal for readers, it does pose certain problems for sellers. After all, why would someone pay for something that they can get for nothing or very little?
However, while the competition has increased, opportunities for booksellers remain. Indeed, the biggest challenge for many is to overcome the multinational juggernauts that dominate the online arena – including Ebay and Amazon. As well as search engine domination, they have the branding and existing audience to control a huge slice of the overall market.
Electronic readers, by comparison, are an entirely different form of opposition. Something entirely new and surprisingly different. While there is a clear overlap, there are also obvious differences. In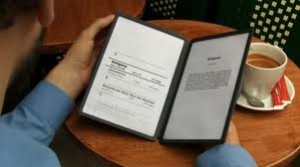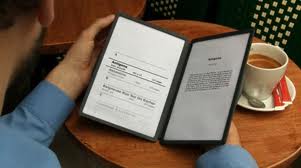 many ways they have only really succeeded in polarising the market, providing an option for technofiles as well as strengthening the resolve of those who prefer physical books.
As with a local bookshop, online stores need to find ways in which to circumvent the biggest opposition. You can try to sell for less, but risk making a loss. You may attempt to offer a larger selection, but lack the space to do so effectively. Often, the best solution is to simply build your own audience.
So you have to ask the following questions:
Who are we targeting?
What are they looking for (value, service, rarities, local businesses)?
How do you approach them?
Why should they choose you?
Your approach is always going to be important. Digital marketing offers a baffling array of opportunities, each of which has the potential to help a bookseller to increase their visibility. However, it can also spawn procrastination, diluting of resources and, in the most severe cases, negative reactions.
Take social media for example. If you want to sell books online, you often need to be proactive on Twitter, Facebook or YouTube – possibly all of the above. But to get it right, you need to allocate a little time each day and develop a clear voice, as well as an understanding of what it is that you want to share. If you just keep hammering home sales messages, the likelihood is that people will simply switch off.
Growing Across Multiple Platforms
While the importance of social media is easy to overstate, it does at least offer an open platform on which to promote your business. As mentioned, search engine traffic is likely to be limited (apart from the occasional long tail phrase and branded terms) and direct visits will be in equally short supply until you have a legion of loyal customers. So Twitter or Facebook can act as an effective conduit when establishing your name, as well as setting you up with a stable, long-term strategy.
Ultimately though, you need an angle. Whether you're affiliated with a charity, consistently offer the best deals or are active within your local community, it's important that you stand out from the crowd. Anybody can sell books, but to do it successfully you need to grab the attention of your target audience.
For instance, PPC advertising is great for building short-term traffic, but it won't always provide long-term benefits. Instead, you could look at offline marketing, such as sponsoring an event or team and find a way to generate online benefits – through link building, social sharing or targeted promotions.
Selling the Idea, Not Just the Product
Finally, and most importantly, you don't just have to sell second-hand books, but you have to sell the idea of second-hand books. Online, people don't necessarily know how tatty, torn or used a book is. This creates a natural doubt. Then of course there are issues of trust and security. Again, this will work against second-hand booksellers.
Customers are generally looking for good value, great service and someone they can trust. Deliver on these key areas and you have the basis for success, even in a competitive online market. However, you need to be aware of what the competition is doing. If the same book is available for less elsewhere, particularly if it happens to be a new copy, then you will be fighting a losing battle from the off.

The Internet provides an opportunity to reach more people and establish new niches. It can be a scary place, with new technology, rules and issues to contend with. However, this shouldn't put you off. As long as you're passionate, prepared to work hard and can take advantage of opportunities as and when they arise, you can succeed.
There are millions of second-hand books floating around, along with digital and brand new copies of course. But like any brick and mortar store, you just need to make sure that customers come to you first. Build around your location and the unique advantage you offer, then spread the good word.
Author Bio
Steve Logan is an Online Marketer for World of Books, a UK-based online bookseller founded in 2008. Combining a passion for books with his experience in Copywriting and Digital Marketing, Steve is helping to expand the brand's online reach.  As well as selling through worldofbooks.com, the company can also be found on a number of other leading marketplaces – helping them to sell one second-hand book every six seconds.