It's Not All Bad News or Closing the Book on Bookstore Closure
Early last week I found out that The Toronto Women's Bookstore is closing and that the owner would have to head over to Fusion People for new employment. It's been open for 39 years and this isn't the first time it's been threatened with closure, but it looks like this time it's going to stick. Much like previous times I have written about bookstores closing, the reasons seem to be the same.  As the owner posted on the website, some of the reasons the store is closing include Ebooks taking up market share and the difficulty in competing with online booksellers.  It's a tragedy that this store is closing, so I decided to bring some good news along with this sadness, and I scoured the internet to find examples of bookstores that have faced closure and were saved.
1) Tall Tales Books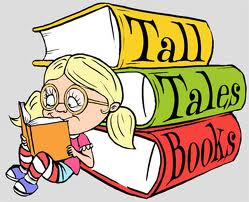 Tall Tales Books is in Victoria, British Columbia and specializes in children's and young adult books.  They were under threat of closure a few years ago but decided to try a novel (ha!) approach in order to garner income.  They started the Hero Society and asked the community to spread the word about it. I think that they put it quite succinctly on the page for the Hero Society: "We are asking you, the members of our community, to invest in the future of Tall Tale Books."
The way it works is you sign up and every month you are charged $10.  This $10 is then applied to any purchase you make.  By setting up a subscription service they were guaranteeing a certain amount of income each month for their store.  It seems to have worked, since Tall Tales Books is still around.
2) R. J. Julia Booksellers
In Madison, CT there is a bookstore called R.J. Julia Booksellers.  I've never been there, but based on their Facebook page they are well loved in the community.  They run a lot of events, have tons of author signings (apparently Stanley Tucci was there a few weeks ago) and back in May there were the chosen destination for Cash Mob Connecticut.  The mission of Cash Mob Connecticut is laid out on their Facebook page: "Stimulate the local economy by going to local businesses and spending money en masse."  Each month they choose a merchant and then on a chosen date they ask everyone to go there and spend at least $20.  R.J. Julia Booksellers was nominated by someone and chosen by the community to be the recipient in May and based on what I saw, it looks like it was a success.
3) I Love a Mystery
Kansas City has a store called I Love a Mystery.  Based on the name, I guessed that it sold mystery books, and looking at the website, I was right.  Late in 2011, though, Kansas City almost didn't have this store any more.  I found an article at Publishers Weekly which discusses how, when it was announced that the store was going to close their sales rose 10% from the previous year.  All because the customers didn't want to see them go.
As you can tell from these three examples I found, a threat of closure isn't necessarily a death sentence. These are tough times for brick and mortar retail, but if you have the goodwill of the community, (a vital part of any bookstore's business plan) you can survive. I've written before that if you run your bookstore as part of the community, if you try to be part of the community and build up a presence, your customers will always come back.  They will want to protect you and help your store survive.  These three stores have done that.  They built up a strong customer base, and when they needed help, their customers were there for them.