Old smelly musty historically significant books are my passion. The problem is that I can't always afford the ones I want. The value of rare books is driven by the desire of people to own them. Don't misunderstand – I have great aspirations as a book collector. Yet, when it comes to money, inevitably there are many people with a lot more of zeros on the end of their digits than me. Especially since I just hit the job market after finishing graduate school. Their combined purchasing power has always kept certain books out of reach of my tiny collection of wimpy little debit cards.
What I don't lack is taste and the confidence to decide what I like without having to consult the opinions of others. Just because I can't afford a $10,000 copy of George Orwell's 1984 to sit next to the first edition copy of Animal Farm my grandmother gave me, doesn't mean I have to compromise the vision of my collection. I won't be going to yard sales and picking up mass-market paperbacks with bends in the cover. My collected books are different than the copies I keep in my home library, which is nothing more than a two foot wide shelf of things I am reading, things I like to reread and things I'm about to donate to the public library. Book collecting on a budget does not have to become book hoarding. There are many ways I can still buy quality and develop a collection within a specific vision and do it on a budget.
Clarify the Vision of the Collection
Probably the best way to develop a collection is to first understand its purpose. Do you collect simply on the hope that the book will increase in value? Do you collect from only one genre? One publisher? One author? Do you collect books for their content or for their historical significance as an artifact? Each collection is different.
Writing a statement of purpose for your collection can help you define what books belong and which do not. Then, when you come across a book that falls within your budget, you can confidently walk away with it, knowing it's the right one to collect.
Collect Authors Early in their Careers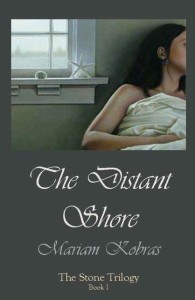 This is my solution. As an author myself, I get the opportunity to meet and talk with authors at varying stages of their careers. Some have published fifty or more books, some are having their works made into movies, but most of them are just trying to decide on a title name for their first novella.
I am often the first person to collect an author's work. Recently, I received one of Miriam Kobra's books, a signed copy of The Distant Shore from Buddha Puss Ink. It's my new favorite addition to my collection of up and coming writers.
I aim to collect the first edition of the first publication of an author who is committed to his or her craft and I buy a separate copy to actually read. It's like buying stock in an author. I buy them because I believe they have immense potential. There's got to be a certain hit of mystery and greatness about them. I may not even read their genre, but they're people who have balanced art, craft and business while remaining authentic in a way that triggers my admiration. Basically, I believe, given the chance, others will agree, these authors are awesome.
Frequent Yard Sales and Small Independent Bookstores
Buying up and coming authors, doesn't mean I'm completely patient. It's hard to hold a few shelves full of books that have potential, but have not yet generated the demand that increases their value. Sometimes, it feels like I'll be waiting forever until one of the books I own can be brought up in a normal non-book collector-ish conversation.
It's always a long shot, but finding the gem at a sale or somewhere the current value of a book hasn't been recognized by the seller is still a fun way to spend an afternoon. Worst-case scenario, I walk away with a glass of lemonade after having some interesting conversations with strangers. And on a good day, I find a new book to add to my home library.
And who knows?Maybe someday I will stumble across a first edition of 1984 sitting on a spread out blanket on someone's lawn for fifty cents.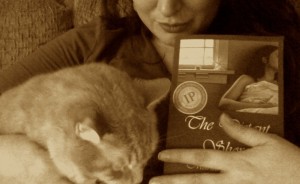 Carrie Bailey holds a Masters in Information Studies from the University of Victoria in Wellington, New Zealand. She is the author of The 3 Indispensable Rules for Taking Charge: A Reptilian Guide to Personal Finance and World Domination and a few other unusual titles.