Annapolis, Maryland: a city steeped in United States history. Founded before the Revolutionary War and thriving far beyond, Annapolis has become the home to many historical landmarks and has succeeded in making more history every day.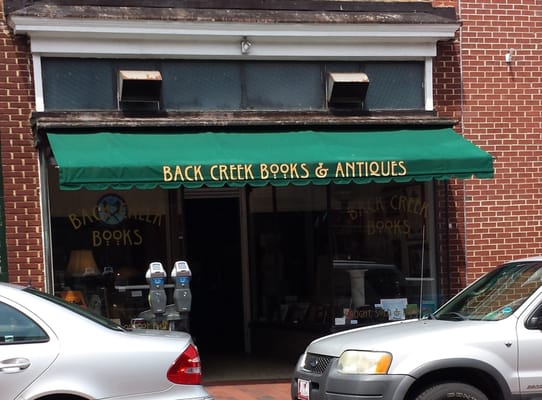 Seated along the bay, Annapolis is a beautiful port city that is home to the United States Naval Academy, helping to create an even greater level of history-making. Of course, the city is not only all about history, as it features long rows of modern shops and restaurants that make the city feel like home to anyone who visits. Still, there is no shortage of shops to commemorate Annapolis' history. One of those locations is Back Creek Books & Antiques.
Back in Time
Upon stumbling out of the Maryland heat and into Back Creek Books & Antiques, I was thrown into the past and cloaked in the scent of old books. Tall antique shelves and gently carved shadowboxes displayed leatherbound books, pamphlets, posters, and other antiques, all related to United States literature and history. But unlike a forgotten museum, Back Creek Books & Antiques was filled with curious customers; both those interested in browsing for books as well as those simply finding coverage from the hot sun and finding themselves fascinated by what they saw in the bookstore.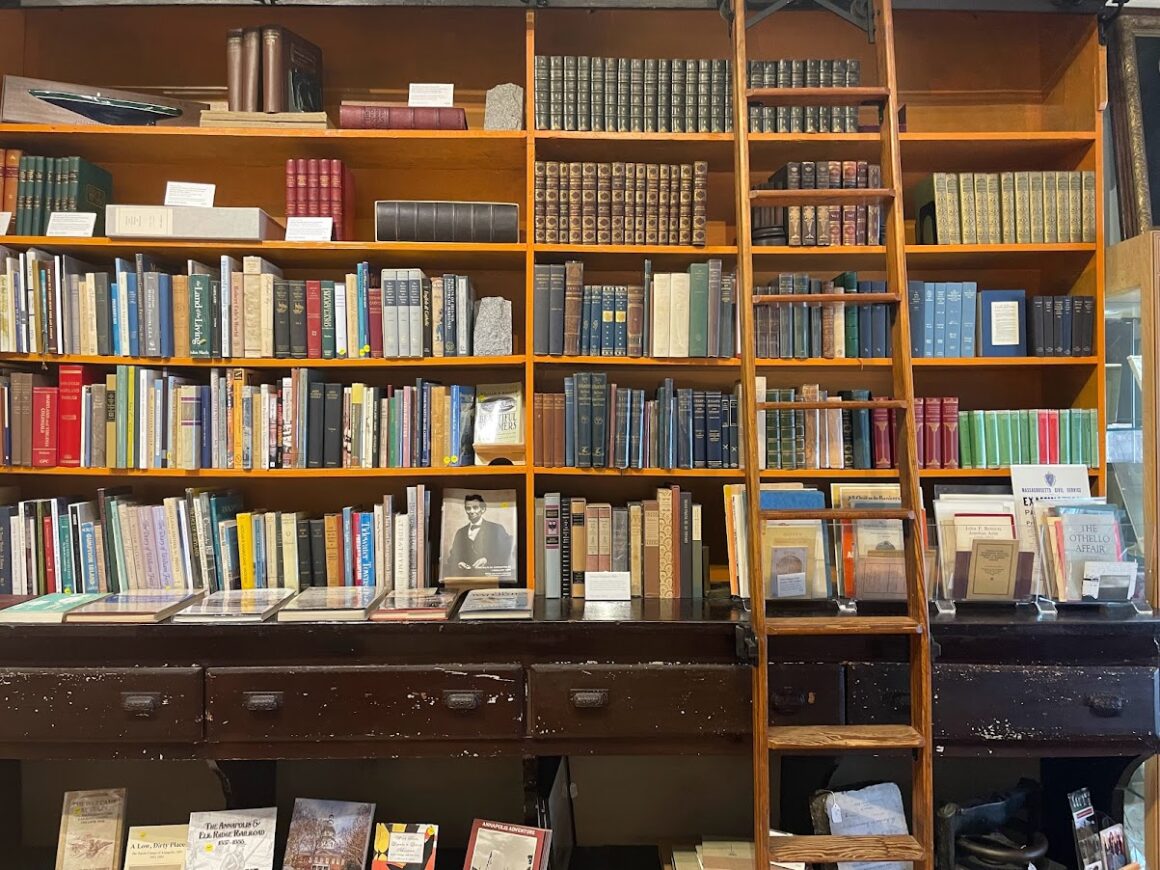 Back Creek Books & Antiques immediately pulls you into history with its wooden decorations and minimal modern highlights. Although, there was a corner selling modern-day t-shirts and socks that were decorated with silly sayings that would appeal to a history buff, book nerd, or military supporter. One would think they were walking into a war general's office upon realizing just what they were looking at. There was even a sliding ladder along a wall of thick, traditionally bound books to add to the historical effect.
History Buff's Paradise
The books offered at Back Creek Books & Antiques are heavily focused on United States history, from before the Revolutionary War to World War II military tactics both on the ground and in the water. In fact, an entire shelf was dedicated to nautical war history books and tactics as well as old lesson books on how to sail. Given that Annapolis has been the home to the United States Naval Academy since 1845, the focus on fiction and non-fiction that highlights that history makes the literature even more special.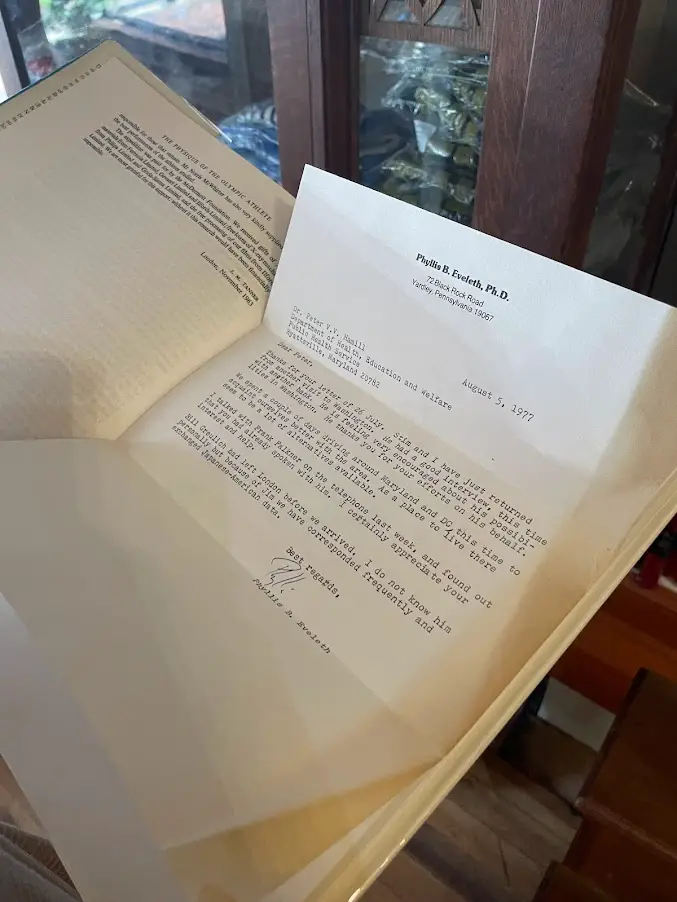 Up in the corners, there were even models of old ships that sailed for the United States Navy back in World War I. Beyond books about actual warfare, Back Creek Books & Antiques has old textbook-like books that explained the medical practices that went on during the United States wars to try and save soldiers from mortal injuries and illness. There were even chemistry books on the explosives and weapons used in those times and how they were developed.
Beyond the United States naval history, Back Creek Books & Antiques features a large section of biographies from men and women who helped found and defend the country in its beginning stages. In some books, there are even typewriter letters and postcards from decades in the past that must have been used as bookmarks by the original owners of some of the books.
But even past the biographies of those who are well-known heroes, original pamphlets, reports, and journals are available from war generals and soldiers who may not be the founders people remember today. Stories from the point of view of slaves are especially featured, and the fact that they are sitting on the shelf right beside the Caucasian founders of the United States is a beautiful sight.
In every glass case, I found new bits of history, and almost all of them can be purchased. Since many of these journals, pamphlets, and posters are from their original sources, they can get quite pricey, but the easy access to such paramount pieces of history is mind-blowing.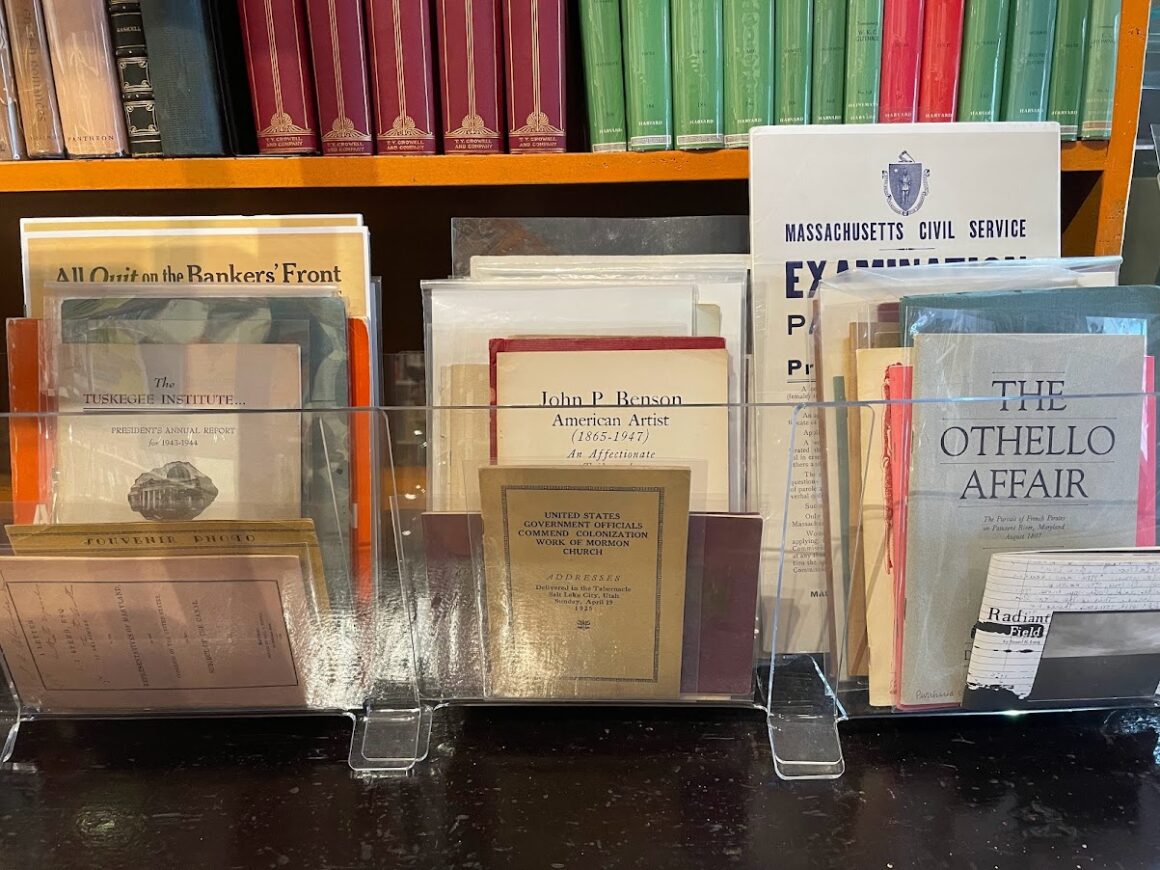 Back Creek Books & Antiques specifies that all of their items are "authentic originals, archivally wrapped… ready for display or framing." There is something about being able to go beyond seeing history behind glass to being able to hold it in your hands and add it to your collection.
Related: The Historic Georgetown Rare Book Fair Has Returned to D.C
Of course, there are books beyond the history of the United States. There are complete bound editions from great writers, such as Shakespeare, Plato, and Freud. There are no modern books that would be available in bookstores specializing in today's New York Times bestsellers, but the books available are no less impressive. Of the books written in foreign languages, tens of them were written in Latin! While the language is long-dead, it still offers deep and beautiful knowledge that the United States' forefathers would have learned from.
Beyond the Books
Littered among the collections are busts of Shakespeare and Beethoven. While Back Creek Books & Antiques is certainly more of a bookstore, nothing about it forgets its title about being an antique store as well. There were maps, paintings, lamps, doctrines, and even old gameboards that were used by people from the 18th century. And nobody said those who came before us didn't like to have fun, because there were manuals and instructions on how to make cocktails as well as how to use the old cocktail mixer from years ago. Each of these items was paired with an informational card that helped to place when in time the item would have been used and in what way. Sometimes, they could even describe who the item belonged to.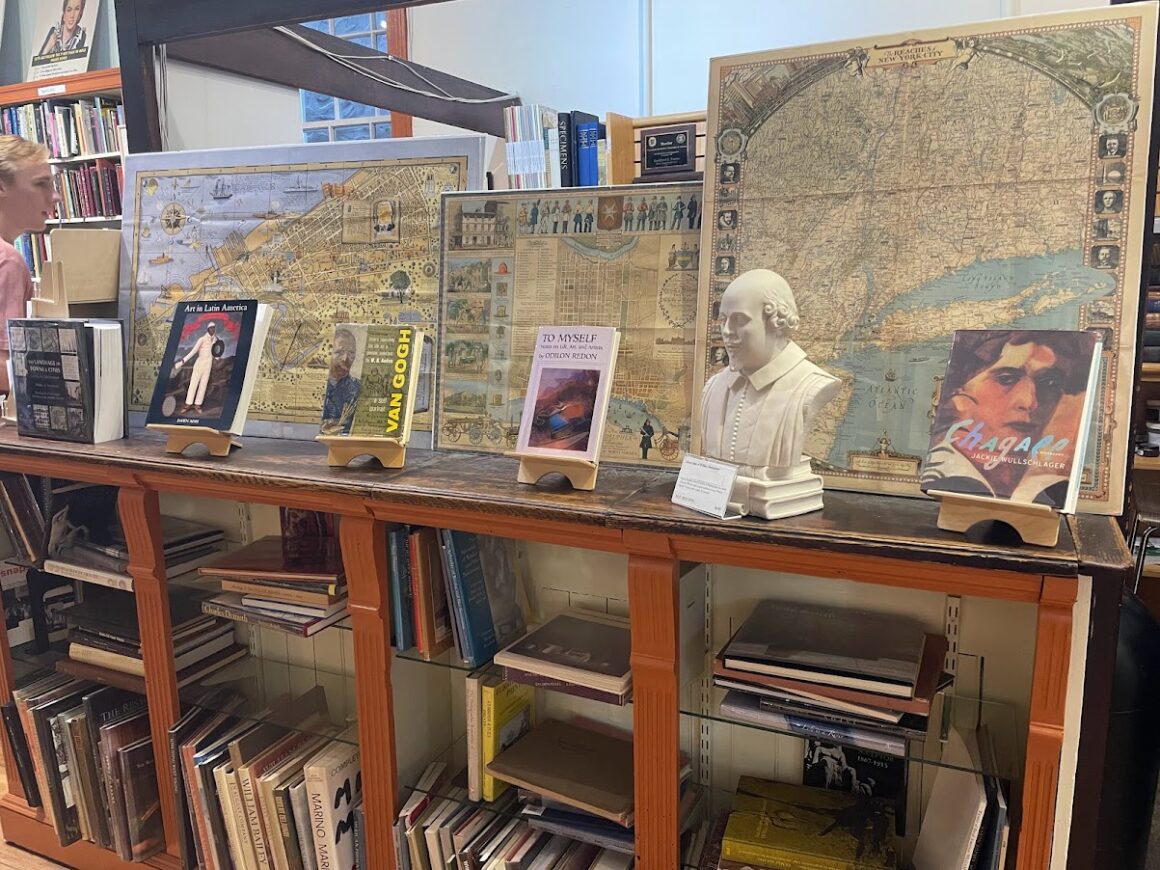 Overall, Back Creek Books & Antiques is chock full of history, from the things that everyone learns in elementary school to the less well-known incidents and people that often get forgotten. The books were mostly informational, but interspersed were personal accounts of war or early copies of popular books and authors of today—books that have now found themselves being called "classics." Beyond literature, Back Creek Books & Antiques tells stories beyond words with pamphlets, posters, and maps that were used to truly draw the people of Annapolis into the store and enable them to get enthralled in their city's history.
I found myself spending far more time in Back Creek Books & Antiques than I thought I would and not only to stay out of the summer heat. Rather, I wanted to learn as much about the history of Annapolis, Maryland, as I could, especially when it came to the Navy. For anyone interested in history, or simply wanting to further understand the military, I recommend visiting Back Creek Books & Antiques for an informal introduction and look into the history of Annapolis and beyond.
*Back Creek Books & Antiques is located at 194 Main St, Annapolis, MD 21401 and can be found on Facebook and Instagram