Are you a book lover who also loves traveling? Do you live in LA or plan to visit? If you answered yes to either of these questions, join us for a read on the best and most interesting book shops in LA. 
When referring to LA, we mean the county, which includes the city, so that you can enjoy all the sights the county has to offer. Many of these book shops open early in the morning and close later in the evening, which is perfect for all lifestyles as well as schedules. 
Related: Magic Comes to The Book Loft in Solvang
It's hard to choose which one is the best as every shop on this list is unique. So, we are compiling this list according to areas of interest. Take a look at the eight book shops you absolutely have to visit when you're in Los Angeles:
Go there for photo books and art/design book shopping
In Culver City, LA, Arcana has new and rare books as well as a collection of out-of-print books. Opened in 1984, it is considered a home for books on the arts. It's not just the books they have that makes them special, though.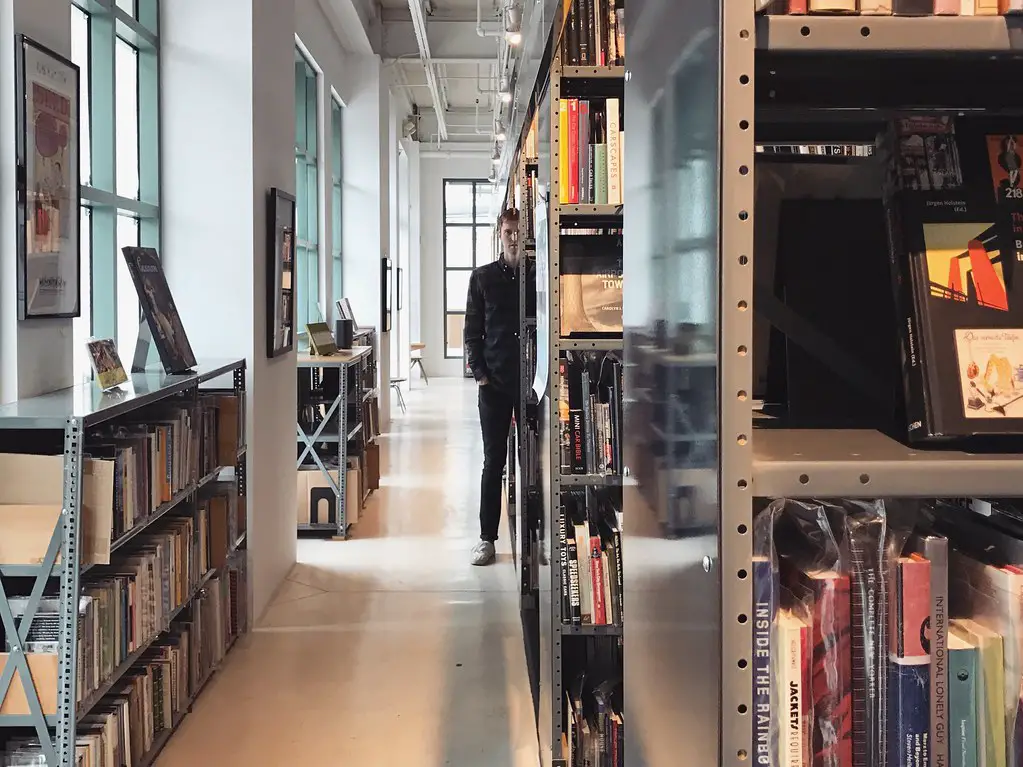 Staff go above and beyond for their customers, sourcing hard-to-find books and doing special orders. Arcana is open Wednesday to Sunday, 11 A.M. to 7 P.M. 
Go there for books on literature
Located on Cahuenga Boulevard in Northern Hollywood, The Iliad is also one of the biggest second-hand book shops in LA. It's a vibrant building that houses a huge selection of titles and friendly staff, and it might even have a shop cat or two. What makes The Iliad even more special is its affordability and the free books in a box at the back. Open Tuesday to Saturday, 11 A.M. to 7 P.M. 
Go there for the best Japanese Manga and stationery 
An international chain, Kinokuniya is a speciality Japanese book and paper shop. Found in Little Tokyo in LA, not only will you find Manga and books in Japanese, but you will also find a wide selection of stationery. It's perfect for finding specialist books in Japanese, and it's great place to find interesting gifts. Open every day, 11 A.M. to 8 P.M.
Go there for books, stationery, events, and The Tree
On N Vermont Avenue in LA, Skylight Books has a great selection of new books and also events and author appearances. It has a distinctive tree in its shop, which gives it a tranquil atmosphere.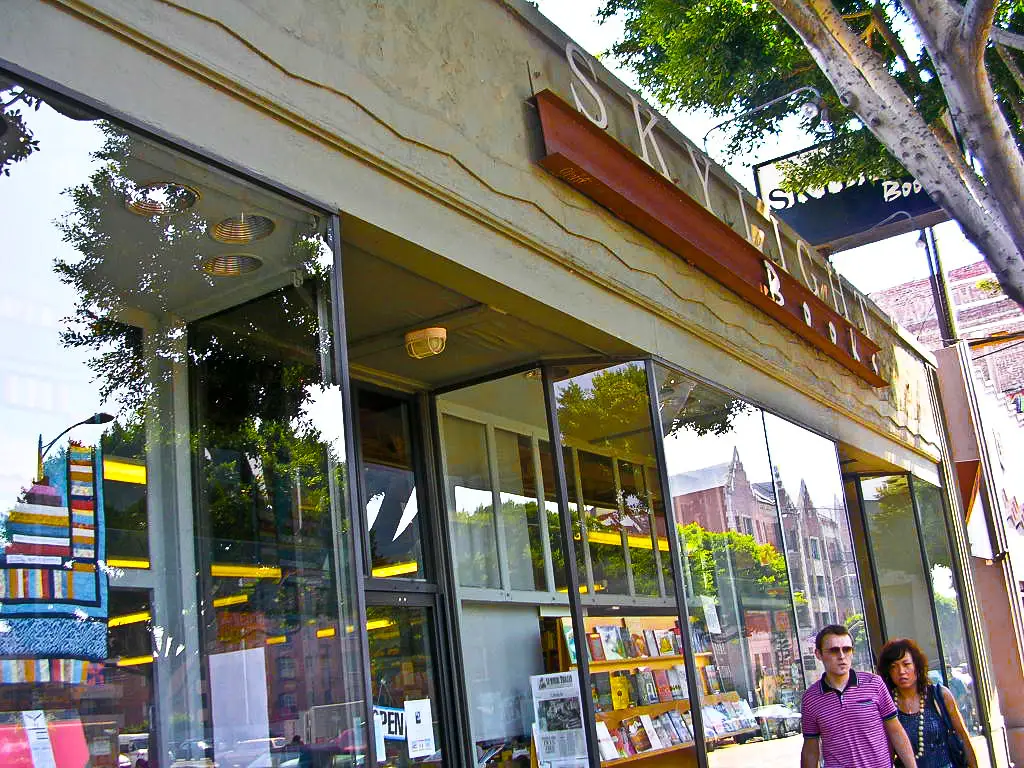 Find mainstream and indie books as well as stationery and gifts. Open every day, 10 A.M. to 10 P.M.
Go there for fine art and architecture 
On Santa Fe Avenue in LA, Hennessey + Ingalls is known as the best book shop specializing in the visual arts. This book shop is over 50 years old and has a large selection of books for your coffee table and display as well as for interesting reading. Open every day, 11 A.M. to 7 P.M.
Go there to indulge in Horror
On North Hollywood Way in LA, Dark Delicacies specializes in horror books and all things related, including merchandise, gifts, and DVDs. If you are looking for a selection of horrors to read or watch, go straight to Dark Delicacies. They even have clothing and jewelry in keeping with the theme. Open Tuesday to Sunday, from 10 A.M. to 5 P.M.
Go there because it's the oldest and aptly specializes in history books
In Pasadena, LA, Vroman's is the oldest and largest book shop in LA. It has a wonderful children's section and all genres of books; however, it is well-known for its history section. It can even host parties for book-loving children. Open Monday to Saturday, 10 A.M. to 9 P.M., and Sunday, 10 A.M. to 7 P.M. 
Go there for an array of specialty sections 
Aptly titled for this article, The Last Bookstore contains a wide selection of titles spanning all genres. Located in South Spring Street, LA, it stocks old and new books and has a record section. Perhaps its name indicates it's the last book shop you will ever go to, because you will keep going back there if you are lucky enough to live anywhere locally. It is well-known for its artworks made up of books. The Last Bookstore is dedicated to the reading experience. Open every day, 10 A.M. to 8 P.M.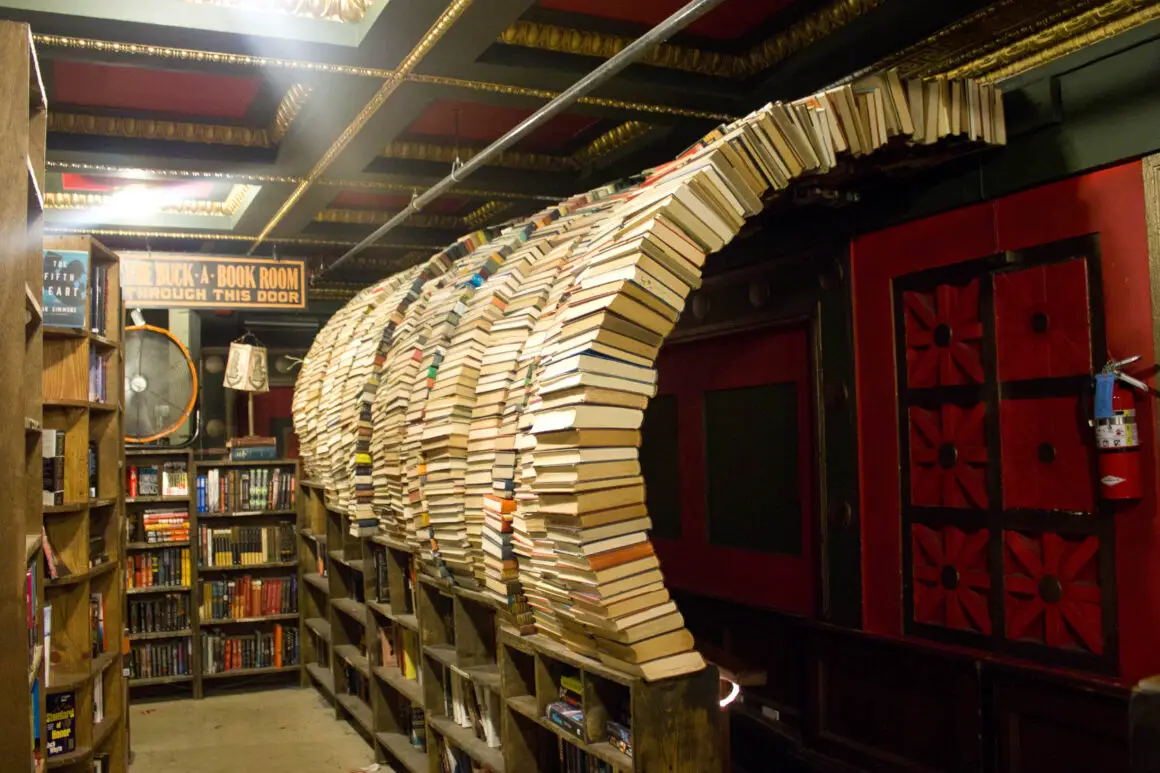 For anyone who loves book shopping, LA will give you the opportunity to find a new favorite book shop. Many of these shops have a curb-side pickup that was introduced during lockdown and it remains for those who need the service. It has been said that the book shops that survived COVID closures are doing better than ever before. Is it because book shops are not just places to buy books? They are often a home away from home or a unique place to virtually "office" if you work remotely. Let us know in the comments below if we have missed any bookstores or if you've been to any of those on this list!