Whether you're a lover of great classic science fiction by authors like Arthur C. Clarke and Frank Herbert, enjoy newer books by the likes of John Scalzi and Mary Robinette Kowal, or want to face familiar characters from movie and TV tie-ins, science fiction has something for everyone. Yes, you could buy your sci-fi from the big "A-store," but that would mean missing out on these eight unique bookstores famous for their science-fiction selections and the culture that goes with it. 
Below, in no specific order, are our top eight North American bookstores famous for science fiction. Whether it's military sci-fi, hard sci-fi, or space opera, these shops are sure to have more than enough books to tickle your fancy. 
Borderlands Books is a 24-year-old Science Fiction, Fantasy, Horror, & Mystery specialty bookstore in San Francisco.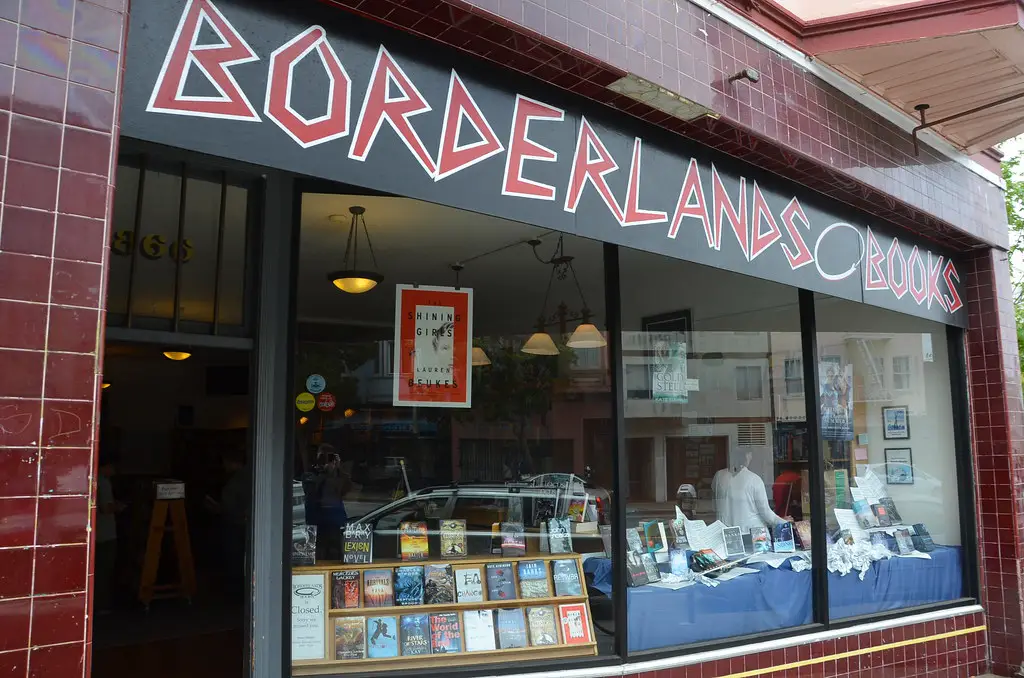 Their brick-and-mortar store is located on Haight Street, and you can purchase their books online at Biblio and by phoning or emailing the store for help finding the specific book you want. Be sure to look out for their signed and first editions. 
20th Century Books in Wisconsin specializes in pop culture and genre fiction, including science fiction. They also have stores online on Amazon, eBay, and Biblio as well as a brick-and-mortar store. They also host or attend interesting events, so be sure to check out their upcoming events page or give them a call. 
Diesel Bookstore – Brentwood and Del Mar, California
The Diesel Bookstore, which opened its first store in 1989, now has two stores in Southern California (in Brentwood and Del Mar) and sells a variety of science fiction and other genre fiction.
Their books can also be bought online and, if you can't decide what to get, you can get one of their bespoke book bundles that range in price (as of the time of writing) from $30 to $250. 
Bluestockings Cooperative – New York City, New York
Established in 1999 and worker-owned since 2021, the Bluestockings Cooperative is a one-of-a-kind "community-supported bookstore and activist space" that is also New York's only queer, trans, and sex worker-run bookstore. Be ready to find some true sci-fi gems in this unique bookstore. 
Dark Hollow Books specializes in science fiction, other genre fiction, and signed and limited editions, which makes it an ideal bookstore for a treasure hunter. They also have an online store on Biblio, so you can also buy from wherever you are. Of course, to experience the culture surrounding Dark Hollow Books and its patrons, it's best to go to the store in person to soak it up.
With over 60,000 books in genre fiction, including science fiction, you'd be sore-pressed not to find at least one book in Cheryl's Book Nook that you just have to take home with you. Cheryl's Book Nook was started in 1976 and has been a part of the Biblio website since 2006, where they also have their own online store. 
More of a boutique bookstore, Evening Star Books in Wisconsin specializes in science fiction and genre fiction, but also philosophy, modern first editions, and books of historical or intellectual interest.
They sell online on their website and on Biblio, via mail, and also through their brick-and-mortar shop in Madison, which they open by appointment. 
The Book Bin – Salem and Corvallis, Oregon 
Owned by the same family since 1984, The Book Bin is a must-visit for science fiction and other genre fiction lovers. The Salem Book Bin shop also has a rare book room with some great science fiction gems waiting just for you. 
Have you visited any of these stores? If so, or if you have any recommendations that we missed, please let us know in the comments below.