A Guest Post by Isaac Soloman, author of  EMANUEL STONE AND THE PHOENIX SHADOW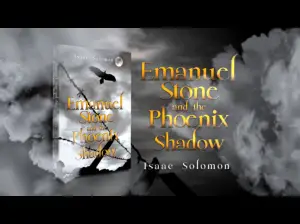 Book signings are a great way for authors to meet their readers.  For the debut author it is daunting: you are planning a huge party for folks you do not know and are not sure they will turn up.  Below are some of  my recent experiences in Nottingham.
Do not be afraid to approach people you do not know but who are well placed to provide information and links. Create working relationships, take their initial good advice and run with it. That's a start and so on as so forth one step at a time
There are many who will stifle your dream, learn when to keep your own counsel. In my case it was said XXX bookstore are high end in the book industry and that they would hardly host a new author and I should consider their costs etc. I made the phone calls, and sent the emails anyway
'No' is not an option. There's a very fine line between aggression, manipulation and persistence. Be genuine keep it 'sweet' and positive always reinforcing people's kindness. Expect a 'yes.'  And if it goes the other way, knock on another door.
I do not have an agent so I had to wear many hats: negotiator, copywriter, handyperson. Lend a hand to help clear up afterwards. I had to traipse with boxes of books across a busy downtown area from the car park helped by a  bookstore manager  and family.
I realised too late publishers generally do only what they have to.  I set up interviews with a local university radio and mainstream radio. The local press put a small ad in for free and the local council ran some Tweets advertising the event. The promised 'spread' in the local paper did not happen before the event as scheduled due to unforeseen redundancies. Book signings and timing of each component go hand-in-hand in my experience.   Politely check what the host is prepared to do eg. The store featured Emanuel Stone and the Phoenix Shadow prior to the event on their website announcing the event.   Are they prepared for example to put up posters?  Announce special guests in a way that would attract customers without disrupting business?
Have several pens on hand. Practice your signature and use a variety of greetings.  Have you invited a special guest? Will there be protocol or security issues?  Will there be photo opportunities?  Ensure lighting and cameras are fit for purpose or you will miss a great tool in your campaign.
Talk to people, be pleasant and approachable and watch out for the time wasters.  I had one girl for example who just wanted my contact details and to chat.  Do not just sit disinterested.  I attracted some interest (and sales) on several occasions by offering free book marks.  Again be careful not to hound and annoy customers.  Be respectful in your attitude and don't act  like a maniac!  For me it was a very positive and rewarding book signing.
Isaac Solomon can be reached via Facebook
Here's the trailer for Isaac's book