Lego Bookshop
Recreate the charm of a backstreet bookshop that you might discover in any quaint village or town with this LEGO® Creator Expert collectors' toy. The 3-storey bookshop and adjoining modular town house building is filled with fun building techniques and surprising details, including a display window, reading nook and […]
Click here to view original web page at www.onthebookshelf.co.uk
10 Of The Most Anticipated Book Releases Of January 2020
The benefits of reading are well documented. It can help you reduce stress, stimulate your brain, and teach you something new about yourself, the world or others. But between the many, many books published every year, how do you choose which page-turner for your next read?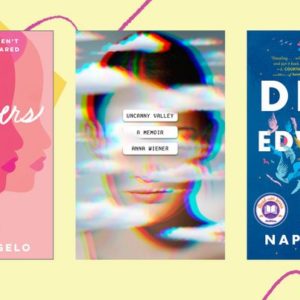 To help you out, we're teaming up with the literary experts at Goodreads to bring you the most anticipated books of 2020 to inspire your reading lists. Goodreads' most anticipated books for the month are based on how many times its more than 90 million members have added a book to their "want-to-read" shelves. Each month, Goodreads members add more than 18 million books to their "want-to-read" shelves.
January's most anticipated books include a nice mix of genres sure to satisfy aspiring and avid readers alike. There's science fiction that speculates over a future of government-appointed celebrities; a Silicon Valley memoir; an epic historical fiction tale; a new Eoin Colfer novel and more.
Click here to view original web page at www.huffpost.com
YA Graphic Novels, Memoirs, and Comics Releasing Winter 2020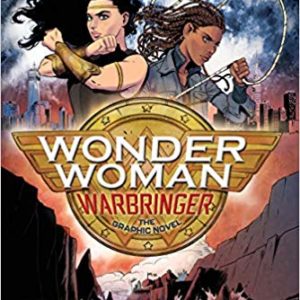 Happy 2020, comics readers! I think that 2020 is shaping up to be an amazing year for graphic novels and comics. Not only do we have new books to look forward to by comics greats and a whole slew of exciting debuts, but two major publishers have new imprints launching this year that focus solely on graphic content for kids and teens! Random House Graphic has new titles launching this spring, and HarperAlley will be launching its first season later this fall. (Plus, Mariko Tamaki and Abrams have an imprint in the works for 2021.)
Click here to view original web page at bookriot.com
My Winter Reading List – from Head Full of Books
Books I want to read based on end-of-the-year lists of best books of 2019
The Testaments by Margaret Atwood
Normal People by Sally Rooney
On This Earth We're Briefly Gorgeous by Ocean Vuong
Trust Exercise by Susan Choi
Fleishman Is In Trouble by Taffy Brodesser-Akner
II. Book Club Selections
Motherless Brooklyn by Jonathan Letham


Three Women by Lisa Taddeo
Love and Other Consolations by Jamie Ford
Click here to view original web page at headfullofbooks.blogspot.com
John le Carré wins $100,000 prize, donates the money to charity.
John le Carré, perhaps history's greatest spy novelist, was this morning announced as the latest recipient of the $100,000 Olof Palme Prize, an award given for "an outstanding achievement in any of the areas of anti-racism, human rights, international understanding, peace and common security."
Le Carré—whose has penned some of the most iconic works of spy fiction of the last half-century, including Tinker Tailor Soldier Spy, The Spy Who Came in From the Cold, and The Night Manager—usually steers clear of the awards circuit and even turned down a Man Booker International Prize nomination in 2011, saying that while he was "enormously flattered," he did not compete for literary prizes. On this occasion, however, le Carré has made an exception, while also stating that he will donate the sizable winnings to the international humanitarian NGO Médecins Sans Frontières.