It's about time you discover a place that speaks to you, just as the pages of your favorite novel do! Wouldn't you agree? In this list, I have compiled a small variety of bookshops to satiate your appetite for reading.
Related: The World of Books & Bookshops
Allow me to preface that all of these bookshops are within the United States. I will eventually make more articles such as these to cater to those in which these locations are inaccessible. Despite their places on this list, please note that this is not a ranked list. I am not ranking them in any sort of order, rather I am just highlighting a few to share with you.
5. The Poisoned Pen Bookstore
(Scottsdale, Arizona)
When it comes to bookshop names, there is a need to be memorable. A unique store name can easily be the difference between consumers choosing to come back to the establishment or not. The Poisoned Pen Bookstore in Arizona is an excellent example of an intriguing name. Along with its alliterative title, this shop specializes in literary works of fiction. Fantasy, mystery, adventure, and more, The Poisoned Pen is sure to have what you're looking for!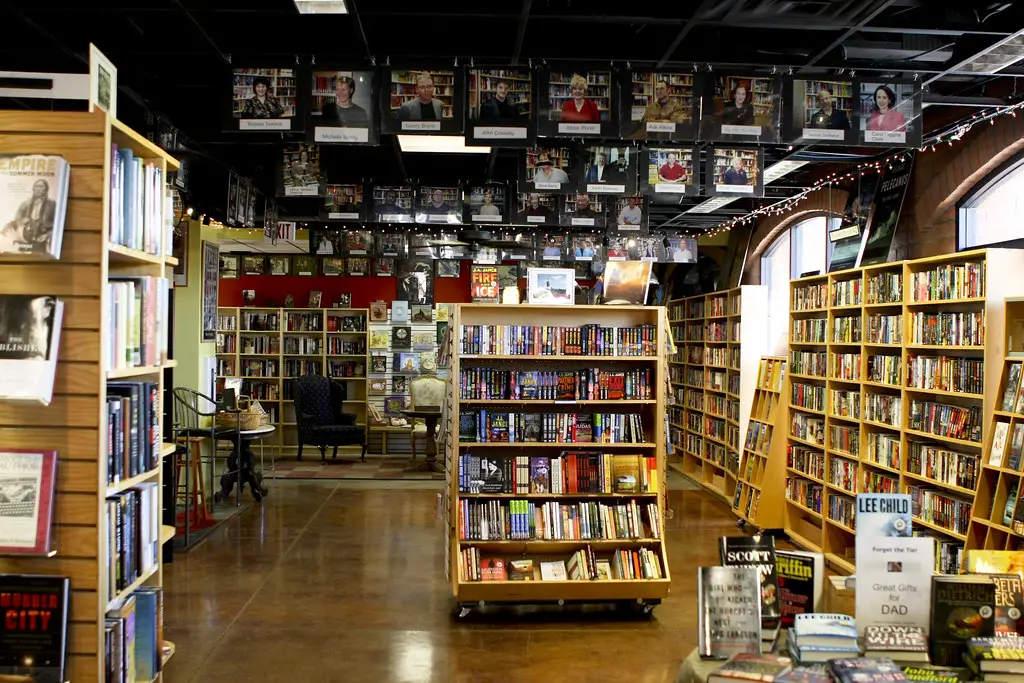 This delightful shop also hosts a Book Club subscription service, which delivers stories to you every month. Continuing to add to its charm, there are many audiobook options, a web store, a podcast, and more for you to explore! If you are looking to tour the area, make sure to include The Poisoned Pen Bookstore on your itinerary!
4. Mystery Lovers Bookshop
(Oakmont, Pennsylvania)
If you are a fan of the mystery genre, you won't even need to step inside to know that this is the place for you (but please, look inside)! The Mystery Lovers Bookshop is located upon a beautiful red-brick road, adding to the allure of its similar-accented interior. As it appears, more bookshops are implementing the monthly subscription option, including the Mystery Lovers Bookstore!
From picture books and early reader subscriptions to young adult reader boxes, there is truly something for everyone here. Joe Wos, a professional cartoonist and maze artist, makes an appearance in this shop as well. With an order of any book from Joe Wos's Bookshop, you could have an a-maze-ing signed & personalized copy by Joe himself! The Mid-Atlantic region is full of bookstores, but none may be as mysterious and charming as the Mystery Lovers Bookshop. Check it out for yourself!
3. Gulf of Maine Books
(Brunswick, Maine)
Founded in 1979, this store was originally advertised as the town's first 'hippie' bookshop. The Gulf of Maine Books bookstore has a small-town charm that many (including myself) have come to love. From a small town myself, I find comfort in those smaller bookshops that are true gems to find. Their literature spans many genres for anyone of any age to enjoy. Gulf of Maine is home to regional titles, children's books, poetry, and natural world titles, just to name a few. The store carries games, puzzles, and calendars alongside their wide selection of books! Make sure to stop in and check out all that this adorable New England corner shop has to offer!
2. The Well~Read Moose
(Coeur d'Alene, Idaho)
The next thing you may notice after the name of the shop could be a mascot! Not every shop may have one, but when they do, they do a wonderful job of enticing young readers into the bookstore. This is just what The Well~Read Moose in Idaho has done with their mascot. It is very inviting and honestly, I felt a sense of discovery and warmth with viewing it. His intense glare at the book shows the power that the written word has and its influence on us as readers. By opening the cover of a book, you get transported to whole new worlds. Pairing this with their e-books, audiobooks, book boxes, and various genres to explore, you're definitely going to have a great time relaxing with the rather-distinguished mascot of The Well~Read Moose!
1. Indigo Bridge Books
(Lincoln, Nebraska)
I was personally touched when I began to learn about Indigo Bridge Books and its mission. The bookshop & each one of its employees strives to find representation for those who are often underrepresented, and that is vital. There are too many groups of individuals that struggle to find examples of themselves in media, books included.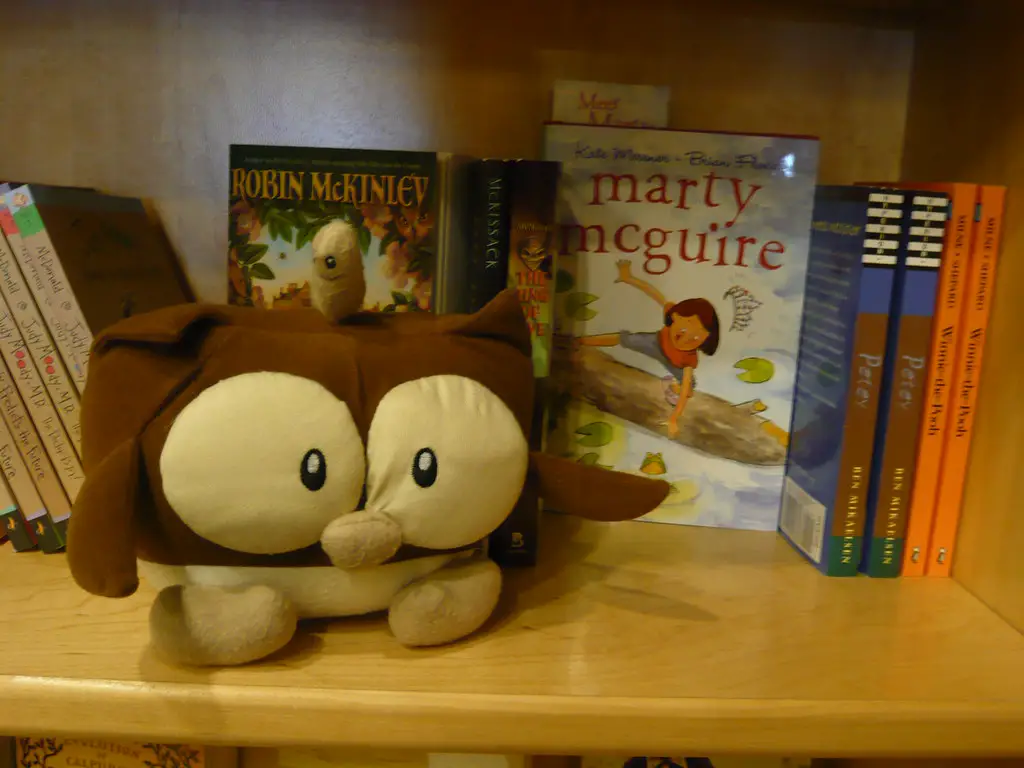 Indigo Bridge Books also harbors a café where you can enjoy a warm beverage to tie into your experience in this warm, lovely space. Their passion for inclusivity & representation is beautiful. If you're headed to the Cornhusker State, I hope you are able to find time to visit Indigo Bridge Books!
*I personally have not visited these places in person, but each of these bookshops would for sure be a great addition to any trip! If you visit, feel free to comment letting us know how your experience was! ♡
There is nothing like the smell of a bookstore. If you ask me, it's actually a combination of smells: part library, part new book, and part expectation for what you might find.

– Kathryn Fitzmaurice
If you enjoyed this article, feel free to check out the myriad of other creators and their contributions to The Bookshop Blog here.