Established in 1975, A Room of One's Own bookstore has made its mark as a self-proclaimed "local, independent, feminist bookstore." Located in Madison, Wisconsin, they offer a wide selection of books that also often promote the books of local and indie authors.
A Room of One's Own
For those who don't know, A Room of One's Own is an extended essay written by Virginia Woolf that is heralded as a must-read piece of feminist literature. The essay discusses what women needed to become as accomplished in the field of writing as men were, and it turns out that all they really needed was a room of their own. This is a very simplified explanation of the essay, but it's a strong argument for women's independence as their own dignified person and within the writing sphere.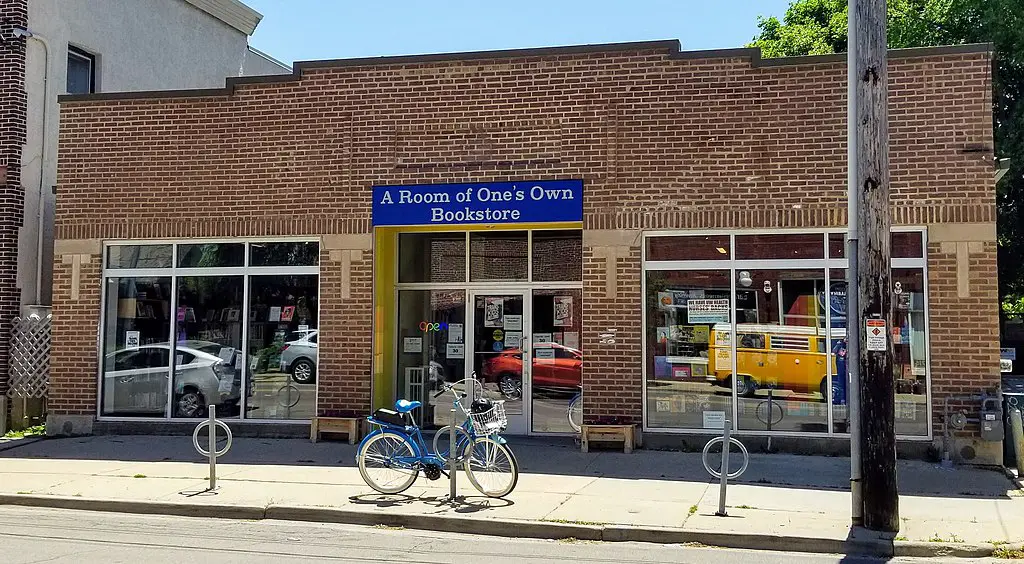 It makes sense, then, that this aptly named bookstore would make the best effort it can to give each person their own space through the books they carry and the types of events they hold. There are a lot of perspectives that have been alienated throughout history in the literary world, such as queer or minority perspectives, and actively including books and novels with these perspectives for readers helps make them feel like they have their own space in the world.
History
A Room of One's Own bookstore was first opened in 1975 by five women whose book selections focused largely on feminist and queer literature. The 1970s were a time when discussions about women's rights were finally coming to fruition. After nearly 40 years of campaigning, the Equal Rights Amendment had been approved in the Senate in 1972 (although it was never ratified), there were sit-ins and protests taking place throughout the streets to draw attention to women's rights, and equality was a central topic of conversation in most social spheres.
Related: What Makes a Good Bookshop? 50 Responses
In line with the feminist resurgence of the 1970s, A Room of One's Own was very active in this community and garnered a lot of support from other feminist bookstores across the U. S. Ownership of the store has changed hands a few times since its opening, and their selection of books has since expanded to include over 200,000 titles, but their central message of being a space for women, the LGBT community, and minorities has remained the same. As an added fun fact for those obsessed with The Kingkiller Chronicles, popular fantasy novelist Patrick Rothfuss is a current part-owner of the store.
Madison, WI
The city of Madison, where the store is located, boasts a population of about 250,000. Largely known for their love of craft beverages, Madison knows how to have a good time. It is also frequently ranked high on lists of the best cities to live in in the United States due to its natural beauty and diverse economy. There's no doubt why the owners of A Room of One's Own chose to settle in such a beautiful area!
A lesser-known fact about Madison is that one in seven residents of the city struggle with low literacy. Low-literacy rates are not uncommon across the country; however, it may not be something the average person considers. Independent bookstores, like A Room of One's Own, that make such an effort to reach out to the community are a great way to increase conversation about literacy in adulthood.
Atwood Street
A Room of One's Own bookstore is situated on Atwood Avenue, a lively area just off Lake Monona. Ice cream and pizza shops litter the street within walking distance of the bookstore, making this a great area to read with a treat. The store has changed locations quite a few times, but its current situation allows it to be in an ideal spot for reading and wandering in the nearby shops and scenic areas.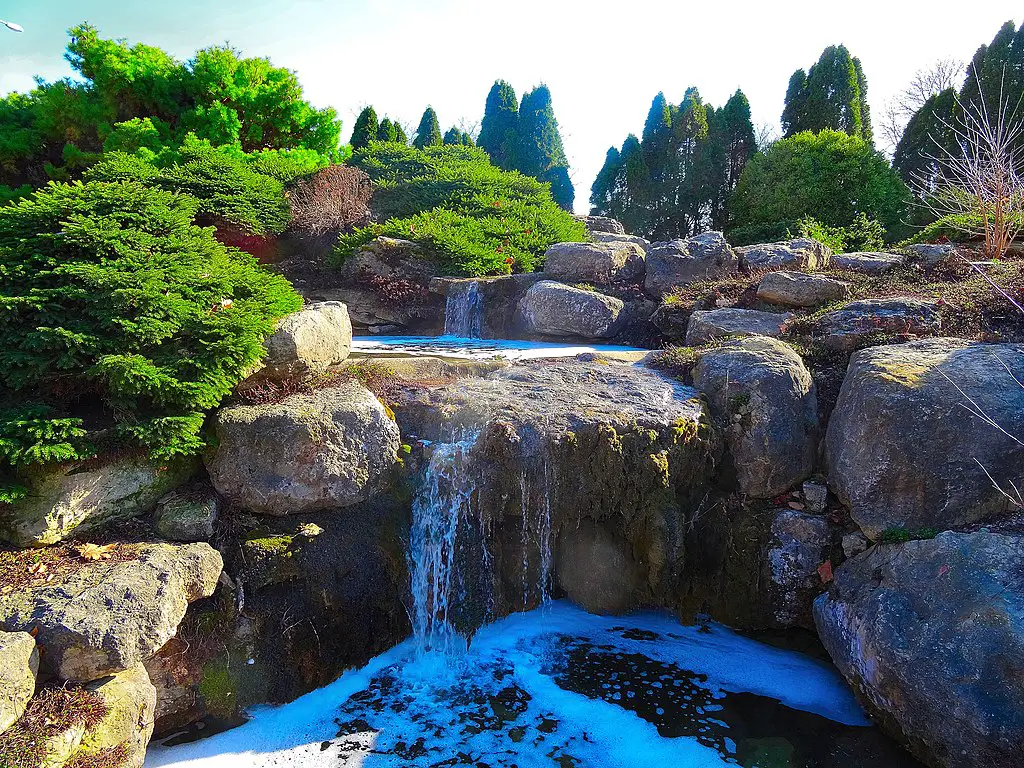 Just across the way from A Room of One's Own is Olbrich Botanical Gardens and the lakefront part, an area where one can walk around and peruse gardens or sit by Lake Monona and read. The location of the store adds to its versatility as one can make an entire day of adventuring out of their visit.
Book Selection
When one enters the shop, they will see shelves upon shelves of interesting titles, including unique works from local and indie authors. There are a plethora of genres to select from with a spotlight on the often-neglected genre of queer fiction. By trying to include as much diversity in their selection as possible, this store offers a "space" for every person in the writing world. Inclusivity and diversity seem to be the motto of this bookstore.
As an added bonus, their online catalog of books is detailed and immense. They list their books by very specific genres to help readers really find something that appeals to them. Some examples of their more niche categories include Steampunk, Neurodiversity, and Mermaids and Mermen. This attention to detail is part of what makes their store and accompanying website so unique and accessible to readers. It also differentiates them from larger retailers who may not take the time to curate and catalog their books in such a manner.
Community and Events
In an attempt to remain in touch with the community, they started offering a multitude of virtual events amid the pandemic, which is still continuing to this day. One of their more popular events centers around conversations between indie authors. The authors often discuss their own works, writing experiences, and other works of importance over Zoom where viewers can watch and engage in the discussion. While most of their events center around this author v. author format, they do have events where single authors discuss their newly released books.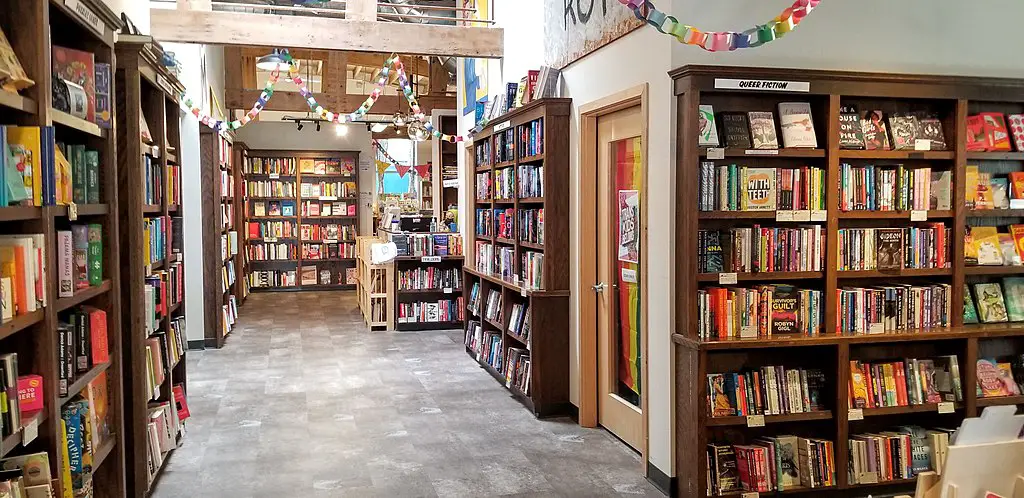 With the diminishing COVID-19 restrictions, they have re-integrated in-person events into their schedule as well, such as a poetry reading with Carrie Voigt Schonhoff that happened on June 16 of this year. This event, and many others like it, are free to those who wish to attend. The store also has the books in question available for purchase. It's a great way to cultivate conversation within the community as well as represent authors and their books.
A Room of One's Own bookstore has been a pinnacle of feminist literature and representation for nearly 50 years. It is a long-standing pillar in the Madison, WI, community and works hard at promoting and encouraging indie and local authors. The store is one of a kind and totally worth a visit.
*A Room of One's Own bookstore is located at 2717 Atwood Ave, Madison, WI 53704