Writing covers a vast expanse of topics, seemingly anything and everything one can think of. One of the most fascinating of these topics is a genre that really hits home – writing about nature. It is easy to look outside and find the beauty in mountainous terrain, canyons shaped over millennia, or the starry sky in an area absent of light pollution. It is much harder to express that beauty through words, and it's even more difficult to show the beauty in something that appears mundane to many.
Where the Crawdads Sing
There are several books that can be classified as these odes to nature, describing the beauty in the world around us. Recent novel Where the Crawdads Sing falls into this category, with the added triumph of describing an area many don't see the beauty in at all: the swamp.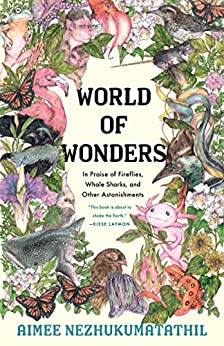 The novel takes place in 1969 North Carolina with the backdrop of a rural town situated in a marshy area. The main character, Kya, is a poor girl who grows up as an outcast among the small-town folk who frequently refer to her as "Marsh Girl." Ostracized by the community, she secludes herself in her family's ramshackle cabin, hidden among the streams of the swamp. The setting plays a large role in the novel and in how the reader interprets Kya's character.
Owens clearly has a deep appreciation for nature, and that's shown throughout the novel as she describes Kya's fascination with the world around her. When most people think of a swamp, they think of a gummy, muddy-watered area with dry, twiggy grass. Instead, Owens paints a beautiful scene of still waters filled with creatures like birds, butterflies, insects, and fish. She describes moments like Kya wading in the mud for muscles as gratifying work and symbiosis with nature. Kya's entire outlook on the swamp is that it's a precious ecosystem, rather than murky waters that entrap her.
This use of setting as a positive, precious influence is rare. We often see the trope of man vs. nature, such as in novels like Into the Wild, Hatchet, Lord of the Flies, and Moby Dick, but we rarely see "man is complemented by nature" or "man is aided by nature." In books that may fall into this category, like White Fang, the moral is generally that man and nature have a hard time coexisting, when they can exist together at all.
There are, of course, moments throughout the aforementioned novels that reflect the beauty of nature, but it is more frequently portrayed in a violent or unforgiving way. While these can still be considered odes to nature, they don't have the same positive reflection that Where the Crawdads Sing does. The unity Owens portrays helps promote a more positive, more conscious look at the world around us.
Cross Creek and Other Nature Books
Another book in a similar vein is Cross Creek by Marjorie Kinnan Rawlings. The way she describes backwoods Florida makes the reader wish they could take up residence amongst the loblolly pines. Having grown up in Florida myself, I and many others consider the most beautiful aspect to be the beach, but Rawling's take on the swamp could make any beachgoer envious. She portrays it as scenic, still, and peaceful in a way that only someone who's truly observed the area would know.
If you are a nature-lover, and love books that are description-heavy in regard to setting, then you will adore both of these novels. There are a few others that I think would make an excellent addition to the reading list for those who are looking for uplifting and appreciative portrayals of nature: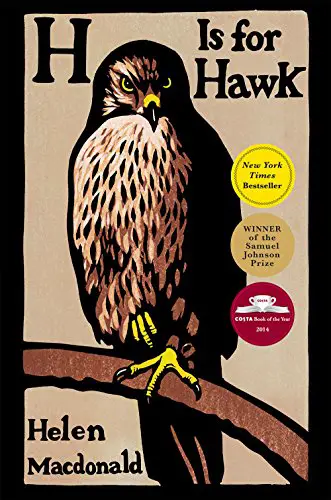 H Is for Hawk by Helen McDonald.
In contrast to the two previously mentioned books, this novel explores the relationship between human and animal. After the passing of her father, McDonald adopts a species of hawk known for its temperamental and sulky nature. Their budding relationship turns into a spellbinding experience for readers who follow Helen's journey as she claws out of her depression and gains a new perspective on life.
It feels like a more uplifting version of a novel like White Fang or Call of the Wild. For me personally, it was reminiscent of the novel Hoot that I read as a young girl, and it really stood out to me for the language and essence McDonald uses.
World of Wonders by Aimee Nezhukumatathil
In this novel, Nezhukumatathil gives short essays and poems recounting her time spent across the United States. The poetic language is similar to that in Owen's novel and will likely be captivating to fans of Where the Crawdads Sing. Nezhukumatathil tells of her experiences from places like New York all the way to Arkansas, discussing the nature in each place and how it comforted her each time she moved.
My Abandonment by Peter Rock
This novel has several themes in common with Where the Crawdads Sing, from a positive and tender expression of nature to social outcasts forced to fit in with society. A man and his daughter live in the woods outside of Portland, nearly self-sufficient and with a deep appreciation for the nature around them. When they are seen by authorities, they are forced into a society they are now completely unfamiliar with. Just as in Where the Crawdads Sing, there is an encroaching of outside circumstances into this precious alcove of safety found among nature. This is a great book for those who want scenic descriptions of nature as well as more plot intensity and human interests.
The Highest Tide by Jim Lynch
For those who are fascinated with the ocean and marine life, The Highest Tide is a simple yet lyrically written nature novel to add to the list. A young boy with a love for the ocean makes a discovery as the tide recedes one day in the Puget Sound. This discovery changes his life and changes what we know about the ocean as it is. As he juggles his newfound fame and the changes in his life, he finds the ocean to be the one constant he can return to. Lynch's description of the ocean and marine life are completely captivating and worth reading for any nature-lover.
There are many, many other excellent nature reads, but these books are at the top of my list for people who enjoy writing that keeps a positive and uplifting outlook on nature. These authors (and their characters) all have a deep appreciation for the world around them, and this type of writing often spawns a new appreciation in readers as well. Each of these novels has one major thing in common: They all leave the reader with a newfound or renewed love of nature.