By Joe Waynick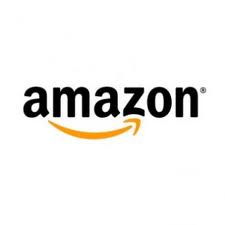 Internet retail giant Amazon.com and the state of California have been locked in legal combat the past few months because state lawmakers want the retailer to begin collecting state sales taxes on Internet sales made to California residents.
Under federal law states can only require companies to collect sales taxes if they have a physical presence, thanks to the landmark Supreme Court decision known as Quill vs. North Dakota regulating interstate commerce.
At the center of the controversy is a nebulous concept known as "nexus" which is the benchmark as to what constitutes a physical presence in a state. Traditionally, a physical presence has been defined as a brick-and-mortar operation.
However, cash-strapped states have sought to broaden the definition of nexus to include marketing affiliates who solicit business on behalf of Internet companies doing business across state lines.
Winners and Losers
The liberal interpretation of the commerce clause by state legislatures can mean the end of a perceived economic competitive advantage held by Internet retailers such as Amazon.com and Overstock.com over brick-and-mortar retailers that amounts to as much as 10% of the sales price of goods and services sold online.
In addition to losing a price advantage, Internet sellers will be forced to foot the bill for collecting Internet sales taxes encompassing a dizzying array local sales tax laws in all 50 states. Such costs would further close the competitive gap between Internet sellers and their physical counterparts. Some Internet sellers even argue the tables would be turned in favor of brick-and-mortar retailers because local business only have to collect taxes for one state whereas online businesses would be required to collect taxes in every state.
National brick-and-mortar chain Wal-Mart and Target support the so-called "Amazon Tax" laws because they say Internet retailers have an unfair advantage. State lawmakers point to the chains as proof the new taxes are justified.
Internet Sellers Fight Back
Internet retailers are not taking the new rules laying down. Amazon collects sales taxes on Internet sales in five states where they have stores or offices. However, when faced with the prospects of collecting sales taxes in ten states claiming affiliate nexus, Amazon has terminated Amazon Associates contracts with tens of thousands of independent online sellers.
At stake are billions of dollars in uncollected revenue across the nation that could be funneled to desperate state coffers. The Los Angeles Times reports that affiliate agreements cancelled by Internet retailers will cost the state of California alone more than $152 million per year in lost tax revenue. Many affiliate sellers who depend on their Internet income have vowed to leave states passing Internet nexus laws, further depressing local economies.
Furthermore, Amazon has filed a lawsuit against the state of New York claiming its nexus laws are unconstitutional because they violate the interstate commerce clause of the constitution. It's expected that the case will wind up in the United States Supreme Court.
Will Cooler Heads Prevail?
There appears to be widespread support for a national tax on Internet sales that would be simple to implement and maintain. Such a tax would level the playing field between Internet retailers and brick-and-mortar stores. The national tax is supported by sellers on both sides of the issue.
If new federal laws are passed that can pass constitutional muster, then states will receive much needed new revenue, physical retailers will be more competitive, and Internet retailers will no longer have to face the uncertainty and burdensome costs of tracking and administering 50 different tax collection laws to comply with state regulations. A simple solution is seen as a benefit to all parties concerned.
One thing is for certain, the outcome of this battle will definitely change the face of the eCommerce landscape for good.
* * * * *
For more free articles about selling used books online for profit, visit:
InternetBookselling.com
.
Joe Waynick is author of "Internet Bookselling Made Easy! How to Earn a Living Selling Used Books Online" (ISBN 978-0983129608). You can reach him at: Internet Bookselling Mentor.