By Stephanie Samek
If you dream about having an income-producing bookstore without the massive overhead of a bricks- and-mortar business, then online selling is definitely the way to go. For the beginner, an Amazon bookshop offers the easiest way to get your store started in a highly visible marketplace filled with millions of shoppers. But in order to sell there, it's important to know how to co-exist with Amazon's TOS (terms- of-service) while keeping your customers happy. At our bookstore in Michigan, we've spent six years learning how to grow an online business with Amazon. Read on for our suggestions on how to assemble and run your own bookstore professionally.


It begins with 2nd hand books, of course, something you might know a little about. If not, don't worry; there are devices which will help with your education. If you don't already have a stash of books set aside, you need to start gathering your stock. One of the best ways to accomplish this task is to sign up with a book-scouting service. The most inexpensive and
versatile service we've found is at Scoutpal.com. Scoutpal allows you to look up the value of books with an internet-enabled cell phone or PDA during your book hunting. Simply type in the ISBN number (if available) to have the software present you with the lowest used prices of that book, based on condition, plus the Amazon price and the sales rank. This information is important to have while searching for salable books. You can also invest in a scanning device to hook up to a cell phone, to increase the speed of your hunting.
Of course you won't be scanning or inputting every book you see. Not only will that slow you down, but you might attract unwanted attention in certain locations. Here is a general rule-of-thumb guide to help you along.
The Bad: Anything with outdated information or an expired fad topic needs to be dodged in nonfiction. Old computer books, old political books, old fitness books, old self-help books, old reference books, old textbooks and the like. Stay away from most mass market paperbacks and hard covers in fiction, any reader's digest or book club books, advance reading copies and encyclopedias. Books must also be in good condition to sell, so no missing pages or strong odors. Mildew or water damage is not allowed.
The Good: Out-of-print or in-print titles that still have an audience or an interest factor, and haven't flooded the market with millions of 2nd hand books. Unusual, specialized or hot topics like whittling wood, racing cars, or organic gardening, for example, might fly. Brand-new popular bestseller fiction or non-fiction may be salable, but usually only briefly. Some sellers specialize, or develop a 'niche', for example, in children's books and non-fiction topics like technical manuals. There is no need to specialize if you don't want to, but be aware you'll have to study more items until you develop a nose for what sells.
Here are some examples of titles that sold well for us recently:
Fieldbook For Men and Boys (Boy Scout Field Book) 1967 $24.00
The Metaphysics of Wall Street $17.00
The Ruth Stout No-Work Garden Book: Secrets of the Famous Year-Round Mulch Method $12.95
Where do I go to find these books?
In the learning phase of your book business, the best places to haunt are the thrift stores of your area plus any library book sales within driving distance. Booksalefinder.com will help point you to a few of these. Garage sales and flea markets are also great, along with classified postings in your area. These locations will give you the most bang for your buck, but keep in mind the competition for good books can be high in those venues. Being the early bird will pay off. Auctions are only effective if you know what you're looking for. They tend to be crawling with dealers, making it somewhat challenging. Combing used bookstores requires an even higher level of savvy, but you can get lucky if you employ your book-scouting service and are cautious about what you purchase.
Buying books online to resell in your Amazon bookshop is another possibility. Many auctions on eBay or posts on half.com and other book-selling sites can yield possibilities. Just do your research first!
I've found some books that look good. What now?
Set up an account with Amazon if you haven't already. At any time you can start selling your books by listing them under the product page of that item. Make certain it is the correct page for that particular edition, using the ISBN if available. Before you start listing, however, head over and acquaint yourself with Amazon's condition guidelines. You MUST use these guidelines to choose a condition for your book. 'Like New' is a copy that has never been read and is perfect, period. If the book has any writing or highlighting, you can't list it higher than 'Good'. Memorizing and living by these rules will prevent your seller account from being trashed by negative buyer comments. You can also bolster buyer confidence and sales by adding a short, one or two sentence description to each book listed.
When pricing 2nd hand books, try to resist being the lowest priced copy of the pile. Being lowest tends to trigger other sellers' re-pricing software, fueling a pricing war. Play lowball early on if you must, perhaps being a few cents above lowest, but later strive to compete based on good customer service as well as price. Soon people will buy from you because of your fantastic customer feedback, and not just because you're the cheapest. Use addall.com or bookfinder.com to compare your book to other prices on the net, but stick reasonably close to the Amazon market prices, if that's where you intend to sell.
Speaking of feedback, do your best to keep it positive 99% of the time. That means responding mega- politely to all customer emails as quickly as possible (48 hours turnaround maximum) and shipping within two business days of a purchase order, consistently. Learning how to get shipments to your customers intact is also your responsibility.
So, what's the best way to ship?
Keep in mind that Amazon offers you a fixed amount for shipping expenses on their system, and act accordingly. Using the USPS (the post office) for mailing is really the most cost-effective way to go. I've found the PO to be more than reasonably reliable after a decade of heavy use. Just in case, use delivery confirmation on all packages, and send refunds promptly if one gets lost, which will be extremely rare.
If your business increases, you'll soon get tired of waiting in line at the post office to meter your packages for postage. At that point, sign up for online postage and invest in an electronic postal scale and label printer. Endicia.com offers a reasonably priced plan for postage printing, covering all your basic needs for $9.95 a month. The discounts you receive for delivery confirmation using Endicia will easily cover your monthly fee.
What you mail your books in can vary from an actual box, a custom made book mailer or a bubble mailer envelope. If you use a box (always needed for large, heavy books), make sure the book is wrapped in something and cannot shift around in the package. If you go the envelope route, make certain your book is snugly surrounded by bubble-wrap, and be sure to use cardboard to stiffen the package if it is a flimsy softcover or magazine. I also use shipping tape to seal my mailers firmly. Keep a variety of shipping materials around. Save money by using/recycling boxes and peanuts that come in your own mail. Collect more from relatives and friends.
Just remember that you get out of any business what you put into it. Add additional stock to your online listings weekly to generate fresh sales. Review and re-price daily or every other day your older, unsold listings. Keep in mind that you do not have to be the lowest on everything. Once in a while purge items that drop too low in price to keep around. Sign up for an Amazon Pro Merchant Account once you start shipping more than forty packages a month. You will save money on closing fees that way.
Above all, think of the customer first. Frequent, polite communication will solve most of your after- sale issues and almost completely eliminate any negative comments or A-Z guarantee requests on your account. If you need to communicate with Amazon for any reason, ALWAYS be as polite and accommodating as humanly possible. Complaining about the shortcomings of their policies or service will get you nowhere and possibly put your account in jeopardy.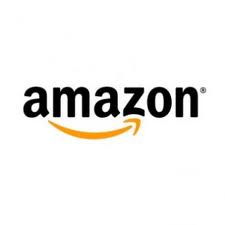 In the end, the positives outweigh the negatives when it comes to selling in your own Amazon bookshop. In my opinion, nowhere else will you find as many buyers willing to risk an online purchase. The 'Amazon' brand has a great deal of trust. By meeting their high standards and delivering a high-quality experience to your customers, you have little to lose, and everything to gain.