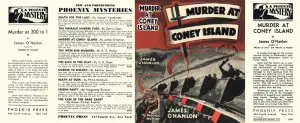 One of the publishers from crime fiction's past, was a little name that tried to become a bigger power among heavy hitters. Not necessarily known for their quality, they did try hard. They signed up some known authors whose contracts perhaps expired with other publishers, and some names never heard of before or since. Collectors drool over finding a nice Phoenix in near fine jacket. And not because the jacket art was all that compelling either. ABE  has a little group of them for our perusal. I think the reason these are sought after is their relative scarcity in jacket. For years, a well known writer, Bill Pronzini, another author on my Best 100, has collected them, striving for better and better copies.
One of my rare excursions into scouting books, took place in Boston, in the company of a then rabid collector of early mysteries in primo jackets. And when I make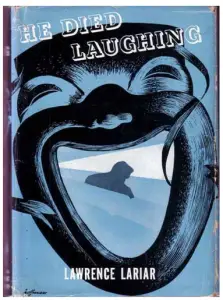 that statement, I mean in almost perfect dust jackets. He wouldn't purchase a book unless it was almost like brand new, and sometimes that's just what he found-jackets that had been kept in folders at lending libraries that were never used– as bright and crisp as the day it was printed. One bookseller specialized in crime fiction seemed to have found the fountain of unused jackets, and we purchased a couple of them with book many moons ago. We were on a visit to our book collecting friend, and he was taking us to some booksellers for the fun of trying to find treasures among stock. Neither he, my husband, or I thought we'd come across anything extraordinary, after all, if there was something to be had, he would have found it already.
I was passing a nondescript metal bookcase in the basement of a used bookstore when a roller coaster image flashed across my sight, and I paused, because second to haunted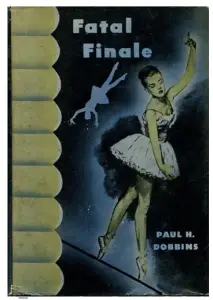 attractions, amusement parks are my favorite leisure spots. I had no expectations the book was crime fiction, as what were the chances? But as I carefully pulled it out, the title became clear as Murder At Coney Island, by James O'Hanlon. I can't say the artwork was fantastic, it wasn't, but Coney Island is, especially back in 1939 when this was written. I didn't know much about Phoenix publishers, so wasn't all that impressed with what I had in my hands, other than to be thrilled that it not only was set in a place I frequented, that it had the Cyclone coaster on the cover, and a murder took place, but what a murder! And what a fantastic group of suspects!
From the blurb on the jacket I realized the murder involved side show performers!!! Oh, heavens above. Roller coasters, amusement park, Coney Island, and a side show, all wrapped up in one book. Topped off with the delicious way the victim died. Inside a magician's box, sliced with swords through the holes provided.
It was a huge 18 bucks, and I didn't let it move from my grip a millimeter. Our friend was stunned and appalled he'd missed this one, although to give him credit–it's pub date was past the span of years he collected, and the jacket was far from pristine. My husband was thrilled, though, because what I found, became his too. When I realized what a fairly rare title this was, I was hesitate to read it, for about five minutes. That passed, and taking off said jacket, I delved in. Loved every line of the fairly bad novel.
Later, a friend of Mr. Pronzini who makes facsimile dust jackets for books–mostly mysteries, asked for me to send the book for him to scan to create a facsimile from it. I must have had a subconscious fear something would happen to it, because  I procrastinated horribly. Rudely, to be exact. He was able to finally scan it, and I assume make a brilliant repro from it, his work is amazing.
I may have one or two other Phoenix titles, no one I've heard of, and haven't read yet. Harry Stephen Keeler, a writer that deserves his own article, maybe book, was one of Phoenix's stars, which if you knew anything about Keeler, is not saying a hell of a lot. The man wrote incomprehensible unintentional funny thrillers, with so much political incorrectness,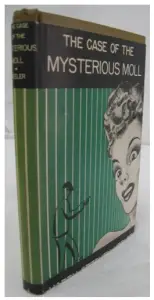 every group out there would be offended. I believe that Mr. Pronzini has many copies of Murder at Coney Island by now, but he's looking for the best of the best, for his extensive collection. I certainly wish I lived nearby his home, I'd swoon over his prizes.
Sadly, my friend who collected in Boston, sold his entire stock years back, and began finding other things to occupy his mind and pocketbook. I hadn't known he intended to sell, but I suppose he didn't want to have to sell things individually, as that would take so much time and probably not end up with as much for the hours spent. The collection was then held by a duo of booksellers who we'd bought from before, and after noticing the listing of a title in their catalog I knew came from our friend's collection, quickly snatched it up. The dust jacket art is superb, the cover pristine, the story, god awful. Not a Phoenix, but considering their quality requirements, it should have been!
PS I just looked up Murder at Coney Island to see what it was selling for these days, and although this listing is probably way out of line, on ebay right now it's going for $950.00!