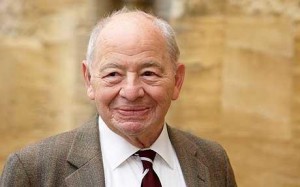 There are new episodes of Inspector Morse being shown. But, they aren't really of Inspector Morse, they are of a young Morse, not yet the cynical genius detective that we've known all these years from the pen of Colin Dexter and the BBC programs. The show is called Endeavour, Morse's first name, which was only revealed in a late entry in the book series.  I was thoroughly surprised to read of this. When I interviewed Colin Dexter, he was fairly adament about not writing again–no Morse, no other subject. He was done. I suppose after 12 years, one can relent and apparently he did.
"It is my fault, really, because I was asked to write a short story about Chief Inspector Morse a year or so ago," Mr Dexter said.
"I am not particularly smitten with resurrections, so instead of raising him from the dead I decided to go back in time.
"The short story created a whole host of interest and ITV wrote to me. They got a script and we decided it was a good one, which is all that matters. So we all agreed to do it. We will see what happens but it could be a series – I think it will depend how this one is received."
The script is from Russell Lewis, who created the Morse spin-off, Lewis. It is set in 1965 and begins with Morse, having flunked his Oxford University degree, as a junior detective in the local constabulary investigating the disappearance of a schoolgirl.
Not that I'm at all unhappy at the prospect of seeing Morse again, even if a very young Morse. I dearly loved reading Mr. Dexter's work, and in meeting him a few times, thought highly of him as a person as well. He was kind, erudite, as you'd expect, and simply a lovely person. When I interviewed him via phone for A&E mysteries.com and my personal newsletter, Dastardly Deeds, he was delightful. He took time to answer all my questions, plus a bunch from posters at the A&E site. One of the things we chatted about was the use of the comma. In the US, we don't use a comma in a line such as this–I ate ice cream, candy and chocolate drops. No comma after candy. He takes great exception to that, and I tend to agree. He made the point that when we speak such a line, we pause after the word, and before the 'and'–I ate ice cream, candy, (pause) and chocolate drops. I found myself adding that comma after our conversation, even though it would be struck down by an American editor. The following is the interview from around 2000. It is still rather fresh considering he hasn't written any more Inspector Morse titles, and it gives insight as to why he let Morse go. And if unfamiliar with Mr. Dexter, it gives a fairly decent view of the author.
From 2000:
Colin Dexter may have saved the best for last in his 13th and final Inspector Morse novel. The Remorseful Day brings a bittersweet conclusion to one of the most critically acclaimed British detective series of all time. The singular, testy, brilliant Inspector is being coerced to reopen the year-old murder of Yvonne Harrison. To his superiors, he adamantly refuses to work the case, despite evidence that he seems to be carrying on his own private inquiries; a fact that doesn't escape the notice of his loyal partner, Sergeant Lewis. However, learning that Morse may have known the victim creates questions for Lewis regarding his superior's motives.  As in all of Dexter's intricately written novels, nothing is exactly as it seems, and Morse and Lewis travel down many blind alleys before discovering the the truth.
Colin Dexter was born in 1930, (the same year as another famed British author, Ruth Rendell), in Stamford, Lincolnshire, England. He taught the classics at a grammar school after earning his BA and MA, not from Oxford, where one would think, but from Christ's College, Cambridge. However, he did go on to earn another MA from Oxford, the setting of all of the Morse novels. A veteran of The Royal Corps of Signals, Dexter taught Latin and Greek for 13 years. Very much like his creation, Mr. Dexter is an avid crossword puzzle expert and has won many championships, including the Azed Cryptic Crossword Puzzle Championship. It is reputed that he created Morse while on holiday in Wales because he had time on his hands! He is the winner of two Silver Daggers, two Gold Daggers, and the highly prestigious CWA Diamond Dagger Award. This last award is the equivalent of being named grandmaster by the Mystery Writers of America. Lucky for Morse fans, there have been 31 television programs filmed either with plots taken directly from his novels or with new scripts featuring his characters. And in 28 of them, Mr. Dexter has made a cameo appearance. Try to spot him next time you watch–if you know what he looks like. Claiming that his 1996 book, Death is Now My Neighbor, would be his last, he finally revealed Morse's s name on the last page of the novel.
The following is extracted from a phone interview I did with him for A&E Mysteries.com back in March. I have to say that Mr. Dexter is one of the most enjoyable authors I have had the pleasure of interviewing. He was patient, kind and the perfect gentleman. I couldn't quite place who his voice reminded me of until I was watching an old TV program and it hit me–Alfred Hitchcock! Hitchcock with a genteel manner, but with an equally wicked sense of humor. Although I have briefly met him a couple of times, the phone conversations reinforced within me knowledge that as a "detective novelist", as he calls himself, he will be sorely missed.
Q: I am sure you've been asked this many times already, but I have to know: Why did you decide to kill off Morse?
A: Well, I didn't kill him at all, did I? I mean, he died, didn't he? We will all die eventually.
Q: True you didn't KILL him, but why did he have to die? Why not have him retire?
A: He had not looked after himself very well in life, and he is getting a bit old. He is getting a bit old from the author's point of view as well. The creator of Morse is now in his 70th year, and I think that we all get older and very few of us, as we get older, get better–including Morse. I suppose the real reason is that as you get a bit older, you run out of ideas and, above all, you run out of freshness in the approach. I have been very, very lucky. I have been very successful and I thought, from my point of view, that there is so much else in life. I thought I would stop. You ask me a question and I give you about six answers. I don't know which is the real one.
Q: For the reader the loss of Morse is quite sad.
A: It is not a question of somebody dying, it's a question of misunderstanding somebody and not being able to put it right. That's the huge sadness in life. We would all have died sooner or later anyway, but I think to misjudge someone and to assume things which are not true, and to think less of people because you've got the wrong end of the stick is the sad thing–which is what Lewis does. And I think that's the real sadness of the book, rather than whether Morse is finished.
Q: Morse continuously ignores his doctor's orders, so his death does seem inevitable.
A: He didn't ignore them, he just couldn't cope with them. He couldn't stop drinking. It was so important to him. He tried so hard, but he couldn't quite make it.
Q: Do you intend to retire?
A: Yes, I've finished. I have never been a full-time writer. I've spent my life in education. So it wasn't a question of retiring from the rest. I've been in education all my life. I was paid very well by the University of Oxford. I didn't have to write detective stories to supplement my income, so that wasn't a problem with me.
Q: I meant, were you intending to write something else, now that you have finished with Morse?
A: No, no I don't think so. I promised to do one or two things; I promised to write a play and to write an article. And I get so much mail every day; I have to keep writing letters, but I have no great ambition to write any great thing. Certainly I don't think I shall write any more detective stories. Morse was what I wanted to write of a detective. I've written enough detective stories. I shan't write anymore.
Q: Will the Morse Television series end as well?
A: We are going to televise The Remorseful Day. In fact, we will begin filming in the beginning of March and that will be shown in the UK sometime in November. I was with the producer today, in fact, at lunchtime. And yes–this will be the last Morse drama.
Q: As  a writer, are you as obsessed with grammar as Morse is?
A: Yes, yes I think I am! I've got some wonderful qualities and some awful qualities, however, and I think one of them is pendanticism with grammar. I share More's, or Morse shares my love of accuracy in the English language.
Q: Here's a tired old question, but one that always provides a revealing answer , Do you read crime writers and if so, who are your favorites?
A: Of course I read crime stories. My favorite crime writers are early Americans. I am not a great fan of contemporary American crime writers, although I have a huge admiration for the way they write. People like Elmore Leonard, James Ellroy, and best of all, Walter Mosley. I always loved Dashiell Hammett and Raymond Chandler. Chandler will be always be my favorite. I very much like Farewell My Lovely. Although he wasn't a great plotter, Chandler was a wonderful man for ambiance; for characters–he was a genius.
The next section consists of questions put to him by posters at the mysteries.com site that I then in turn asked him via the phone. He doesn't deal with faxes or e-mail. Not a bad idea!
Q: How on earth do you keep all the twists and turns straight in you mind and do you know what the end will be at the beginning, or is that just something that happens as you go along?
A:  I think that if you write whodunits like I do, and you have got something that you enjoy more than anything, like twists and turns, you are largely interested in whodunit rather than whodunit. And I think you have to have a basic idea from the word go. So in almost all the books I've written, the last chapter is determining the first chapter.  That's not always the case. That didn't happen in the second book I wrote, Last Seen Wearing. I got a bit muddled then. But in almost all the others, when I started off I knew what the end was going to be. So Aristotle said 'a book should have a beginning, a middle, and an end.' I always knew the end, I didn't know the middle. And what the poet Philip Larkin said I think applies to me very strongly, and that is instead of a beginning, a middle, and an end, you very often have a beginning, a muddle, and an end. So I'm almost always in that position. I know exactly what's going to happen at the end, but I'm not quite sure what's going to happen in the middle. The easiest analogy is if you live in London and want to go to Edinburgh, it's not a bad idea to head north, is it? But whether or not or you go via the A1 or the M1 or the M3 or whatever it is–you're not quite sure until you get there. I think most people in the middle of a book feel that they are a little bit doubtful about  about which way to go sometimes.
Q:  How does it feel knowing that as so many women truly love the man Morse, they are drawn to the man who is very much like you?
A: (a laugh) No, John Thaw or Morse are far more attractive than me. I wish I were more in their category.
Q: To Morse lovers everywhere, John Thaw is the consummate Inspector Morse. How well do you feel he translates your character to film? Has his portrayal influenced you writing in any way?
A:  I think dear old John had been marvelous. I think luck plays a far bigger part in life then most of us are prepared to admit and I think that I was enormously fortunate in getting John. This is the thirty-third, two hour film on Morse and obviously some have been better than others, but its never because eitherJohn or Kevin didn't give 100%.
Q: I've been curious about Morse's love of music-and of Wagner in particular. I wondered if you ever explained how he came to be so well versed in music, if that interest is indicative of something in his character–or perhaps that of Colin Dexter, himself? Thank you for so many wonderful hours spent with Morse and Lewis .
A: I don't expect everybody to agree with me, but definitely I always felt that Wagner was a towering genius. I think that it stems back very largely from the Cambridge days when I rented rooms with a fellow undergraduate who played everyday, ad nauseam, the Liebestod from the end of "Tristan and Isolde" and the "Entrance of the Gods into Valhalla," and I think it was from them my love of Wagner was born. I think I've always enjoyed classical music. We've tried to put in thematic things like The Schubert Quintet, a couple of Puccini operas, we've had Mozart clarinet music, this sort of thing. I think people have enjoyed it very much. Yes, yes, that's very much my taste rather than anybody else's. But we've also had Ella Fitzgerald and one or two people like that.
Q: Mr. Dexter, how do you select the quotations for each chapter in the Morse books? They are always so appropriate to the plot. Because of Morse's devotion to the purity of the English language and your inclusion of literary references, this series is a delight for this old English teacher now librarian.
A: I think the answer is, that [you do] me a great service. Because I make about a third of them up. For example, if [you look] at the first quotation in the last book I wrote, which is a quatrain from some spurious, bogus author in the 17th century, called somebody Rakes, I just made it up. If I run out of quotations, I sit back and make them up. I was asked this about the last book I wrote, and I said to the woman 'well have you got a copy there,' and she said 'yes' and I think the first three quotes definitely were made up. In Death Is Now My Neighbor. I always put in a quotation from man named Diogenes Small–lived from 1797-1805. So he was only eight years old when he died and yet he wrote a dictionary and a history of England and all sorts of things! Nobody ever queries this, of course. I think in every book I wrote, Diogenes Small appears.  Although some of the quotations aren't made up at all–there are an awful lot that I'm afraid are. So I can't claim too much, obviously, is about the English language.  Look through and read The Wisdom of Diogenes Small. Please, please be reassured I don't make up quotations from a man called William Shakespeare.
Q: Is the character of Morse based on you?
A:  In so far as most of us, unless we're geniuses, which I'm not, tend to be semi-autobiographical anyway. Certainly from the point of view of politics, which I've always been on the left, and in temperamental terms, I'm a bit melancholy and a bit sensitive to the Poets. And in religion, a little bit, well, completely atheist. Those areas are very much mine, but I hope I am not like him in many ways. He's so mean with money, isn't he? And so ungracious and ungrateful and never says thank you to Lewis for anything, except right at the end, of course.  I think like almost all fictional work it's a bit of an amalgam of all sorts of qualities. On the one end, you don't want to make him too goody goody, and on the other you don't want to make him despicable. He's always been interested in alcohol, hasn't he? And he likes women, he loves fair women. And dark women, of course. I think in many ways like all fictional characters, he's a bit of a mixture.
Q: Is there/was there an "old flame" or a "one true love" in Morse's past? I like his character. He seems very real, a curmudgeon, more lonely than just alone. A tragic hero, I will miss him.
A: There were several. From the very word go, from Last Bus To Woodstock with a girl named Sue Widdowson (?) to the last one. He had a splendid evening in the Crescent Hotel at Bath with Janet McQueen, didn't he? Didn't have much chance to have a go in, this last time, he was doing too many other things, including dying, (laugh.) He never wanted to stick to one, he never wanted to marry. He wanted some sort of independence. He didn't want to have to explain or apologize to anybody about what he was doing. I think I would never like him to have got married. (He makes a sound of distaste)  It's a faithful institution in fiction isn't it? Yes. I've been married 44 years, going on 45, so I'm all right. But I think that people like Chandler…Chandler ought never gotten Philip Marlowe attached.
Q: While reading The Remorseful Day, I felt small allusions were being made to incidents and places from your past novels. While not overt references, there seemed to be some bits included only to call up details from the other novels. Like the reference to a pike fishing club, which called to mind The Riddle of the The Third Mile. Was this intentional on your part, or  just sentimentality on my part?
A:  Good lady, I've forgotten what I've written in the earlier novels. There certainly was no intention of being clever in referring back to something I've written. I just forgot what I wrote in the early books.
Diane Plumley: Fans know every single thing about Morse, things you have probably forgotten.
Mr. Dexter: I know I've had letters saying 'what's happened to Morse's eyes? When they started off they were gray now they're blue, what's happened, does he wear contact lenses or something?' And I write back to these people and say I just  forgot what they are. Please forgive me, but I forgot.
Diane Plumley: One of the posts I wrote asked for Morse's first name because somehow I missed it, and everyone knew everything about it.
Mr. Dexter: The name was on the New England Quaker list, that's where I got it from. The New England Quaker list had all sorts of names like Determination Davis. Quite apart from your Faith and Hope and Charity and Patience. Christian virtue names. There are an awful lot in the New England Quaker list and Endeavour is one of them.
Diane Plumley: A relative of mine back in the 1600s managed to get himself throwout of the Quakers. How anyone manages to do that, I don't know.
Mr. Dexter: Quite an achievement. You have my every congratulation. He should have behaved better–more outrageously. Perhaps they expected more from him, perhaps he disappointed them.
Q: Of all the television films based on your novels, which one do you find to be the most accurate adaptation? Also, which is your favorite episode with an original scrip–even if based on an idea from yourself.
A: The one that came to nearest to the book was perhaps The Silent World Of Nicholas Quinn. As near as television ever can to a book, I think that came as close as it possibly could. But they, of course, have to make enormous changes, the medium,ms are so different.  The favorite of the ones that came from plots?….the cricket one I enjoyed. I wrote the plot and it was developed and made a film script by Anthony Mingella, the chap who directed The English Patient and The Talented Mr. Ripley.
Q: How did John Thaw react to Morse's death? I would think the whole crew would be very sad. I know for myself just knowing that it has been filmed makes it so final. I feel a great ; loss of some one I have grown to love.
A: Yes, I've been accused of putting a lot of people out of work. I think John was very sad. I think it was no secret that he enjoyed playing Morse more than he enjoyed playing any other television character, and he was rather sad. On the other hand, it was about time,  about time we finished.
Q: Did you possibly feel about Inspector Morse as Sir Arthur Conan Doyle did about Sherlock Holmes when he said: "If I don't kill him off, he is going to kill me?"
A: No, No. I never felt like that. I just had written enough about Morse
Q: Do you make a cameo appearance in The Remorseful Day? I won't ask where, because that's one of the great joys of watching Morse.
A: Yes, they thought of an appropriate place to put me which is in a group of tourists in Oxford. I don't know if you have it in America, but we've got a Saga group here–where the old people go on a Saga holiday. You have to be pretty old to go on them. Anyway, they thought that I would be very appropriately placed. But to make sure that they know that I was getting very old, I was the only one in a wheelchair! So they pushed me around Oxford in a wheelchair. It will be very easy to spot me the last time.
Q: Relating to intentional errors, have you found it difficult to keep editors and printers from correcting the intentional errors in your books?
A: I only had a letter yesterday from an American girl who said how dare I spell whisky wrong, with an E in the middle. But here you spell Scotch whisky without an E and Irish whiskey with an E. When the books are done in America, I don't know why, but they bother to do all the Americanisms. They changed every whisky to EY–and this lady wrote to me and said how dare I call it Scotch whisky and spell it the same as Irish whiskey. I have to write back to her and say (he speaks with cockney accent) 'I'm awfully sorry. It wasn't my fault. I didn't .I didn't drop the plate meself. They are a little bit naughty in America. For example, they changed the title of Death Is Now My Neighbour. They spelled neighbour wrong. I don't mind them doing it in the text, but I would have thought if you have a title they could keep the title. Seems to be an awful lot of trouble and time over something that s completely needless.
Q: Do you continue to create crossword puzzles for the Times? I believe I may have detected your touch in some of those crosswords. or is it my fancy.?
A: Mr. Dexter: No, I don't. I finished any sort of compiling about ten years ago. I still enter some of the competitions and do fairly well. I don't compile. If you're a crossword man, they don't like the word 'compile.' You 'set' crosswords or  'compose' them. But I haven't done that in years.
Q: In your books, particularly in The Remorseful Day, did you intend any connections to be made between Wagner's music dramas and Morse and Lewis and the plot twists? Like Wotan, did Morse know his time was just about up; and, like Wotan, had he come to an acceptance of that fact?
A: Mr. Dexter: I think in the television program will be the inParadisum from the Foure Requiem which everybody will enjoy. A couple of Popes have had that. But not much to do with The Ring, except of course that Valkyrie had always been Morse's favorite opera and mine. But you mustn't think that I'm very knowledgeable about music. I enjoy a lot of classical music, but really I'm not terribly knowledgeable at all. I know far more, far, far more about literature than I do about music
Q: We avid fans are hoping for a new edition of Mark Sanderson's book, The Making of Inspector Morse after the TV drama of your last book comes out. Do you know if this a possibility? I think it's safe to say almost everyone here would order a copy should it come about, and we hope it does.
A: Mr. Dexter: There's a new book out by a man called Robin Something–It's called The World of Morse. It was written by somebody…hmmmm…called Christopher Bird.
Diane Plumley: Oh, like Christopher Robin. that's where you got Robin.
A: His nom de plume is Robin something, but I think he's interested in birds altogether. But it's Christopher Bird–The World of Morse, which is a similar book  but more popular of the two, I think.
Diane Plumley: We all thank you for writing Morse. Every one on the boards loved The Remorseful Day, and every one of your other titles.
A: Mr. Dexter: Nobody says their dreadful, then. It's very gratifying. I think the biggest thing of all, of course, for an author, is that people want to keep reading you and turn the page. I mean that's the biggest accolade any of us ever have.
To read an article on the new show Endeavour —this is also where I found the quote in the beginning of the article.
http://www.telegraph.co.uk/culture/8679592/Inspector-Morse-is-back-and-looking-a-lot-younger.html