A Guest Post by John Reinhard Dizon
Writers' block can be one of the most formidable obstacles along an author's road to success. It can be ascribed to different causes: in my case, it was being depressed over the sudden inactivity of my rock band after a successful performance run. I immersed myself in the world of computer games as a means of distraction, and did not get back on track for an entire year. Only I was able to make the best of a bad situation through researching one of the highlights of the greatly-addictive game.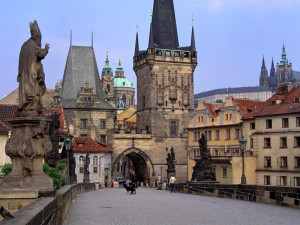 I chose Serbia as one of my nations in a game of world conquest. I recalled the Serbian War of the 90's but was pursuing my degree at the time and was out of touch with current events. Catching up to speed, I learned about the internecine feuds leading to the collapse of Yugoslavia and the key players within the conflict. I discovered Serbia to be a fascinating country whose society and culture reflects those of their neighbors in Eastern Europe as well as the Mediterranean area. I went so far as to begin learning basic Serbian words and phrases. I was delighted to find there was a small Serbian community here in the Kansas City area.
As it turned out, I got the writing bug again and used the Serbian War as a backdrop for my novel, Wolf Man. My research and the resulting narrative were so detailed that more than one reviewer asked if I was Serbian! Of course, research leads to more research, and the book broadened my perspectives so that I became familiar with Albania and Montenegro, as well as other bordering countries. It was an exhilarating virtual experience that will remain with me always.
What it boils down to is that we can always enhance our learning experience and increase our satisfaction within our areas of personal interest. A musician may learn about the development of their favorite instrument in other countries and how its music affected the society and culture. An athlete can research their own sport and how it is played in different nations around the globe. Even a homemaker can learn more about their children's favorite pastimes or their own personalized recipes. There may be a faraway land in which those things are enjoyed in a unique and exotic way.
One thing to bear in mind is authenticity playing a vital role in immersing the audience into the narrative. Anyone can write about a biochemical scientist researching a new drug that cures cancer and saves millions around the globe. Yet what qualifies you to write the story? Readers feel secure with the sense that you've 'been there done that'. When your research gives you the ability to provide details that breathe life into your story, many times you've gained a foothold over the competition. Learning more about the things you love may give you the urge to write that novel that makes your readers feel the same way you do. It's the feeling that makes your hard work all worthwhile.
——–
John Reinhard Dizon was born and raised in the Cobble Hill section of Brooklyn, NY. He participated in local and high school sports at Bishop Loughlin MHS, excelling in wrestling, hockey and football. The lead vocalist of the Spoiler and the Ducky Boys, he was a key figure on the Brooklyn rock scene during the Punk Revolution of the 70's. Relocating to San Antonio TX in the 80's, he moonlighted as a pro wrestler while working as a legal assistant. He successfully pursued a BA at UTSA and degrees in Korean martial arts during the 90's. He currently lives in KC MO where he is studying for his MA in English at UMKC. Mr. Dizon has been writing suspense and thriller works for over twenty-five years.
https://www.facebook.com/johnreinharddizonUSA