Focus on Bookshops in Animated & Live-Action Fantasy Films
"Isn't it Romantic?"
Often, bookstores feature into films, whether animated or live-action, where fairy tales, old-fashioned or modern-day, become romantic reality. We still want to believe in happily ever after. It's magical, after all. And why not? Here we shine the spotlight on a few favorites.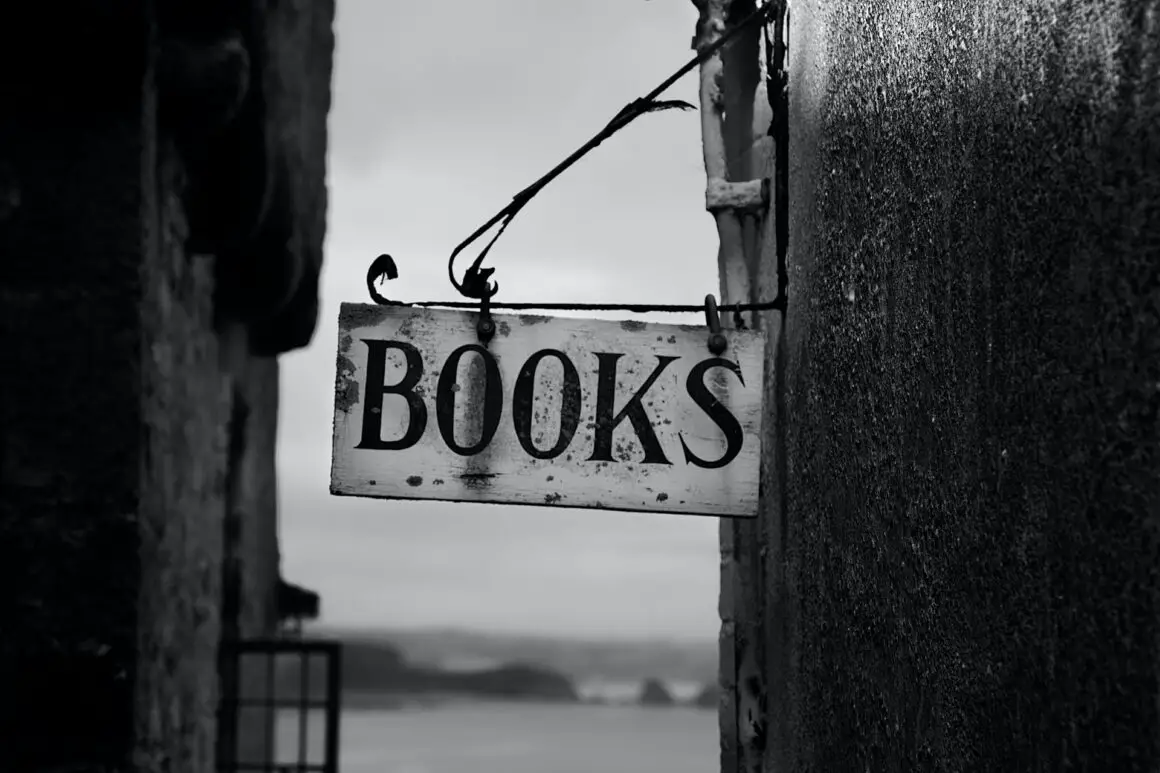 Beauty and the Beast (Animated and Live-Action) (1991, 2017)

In the Disney animated fantasy feature Beauty and the Beast (1991), as well as the live-action version (2017), this "tale as old as time" focuses on Belle, misplaced in a provincial town that from day to day is "same old same old." She escapes tedium by reading books that she borrows from the local bookkeeper. In the animated film, this is a little old man and in the live-action feature a more erudite keeper of treasured novels.
Related: Why I Hate the Film You've Got Mail
She gets up on a ladder in the animated version where the books are literally out of reach and selects her favorite one, the one that tells of "far off places, daring sword fights, magic spells," and an enchanted prince. The live-action bookstore owner greets her as "The only bookworm in town" and as she looks through the offerings, we see them book-ended by candlesticks, foreshadowing her magical adventures yet to come, through the book portal.
Closeups on Modern-Day Romantic Fairy Tales That Play Out in Bookshops
"Who Wrote the Book of Love?"
Notting Hill (1999)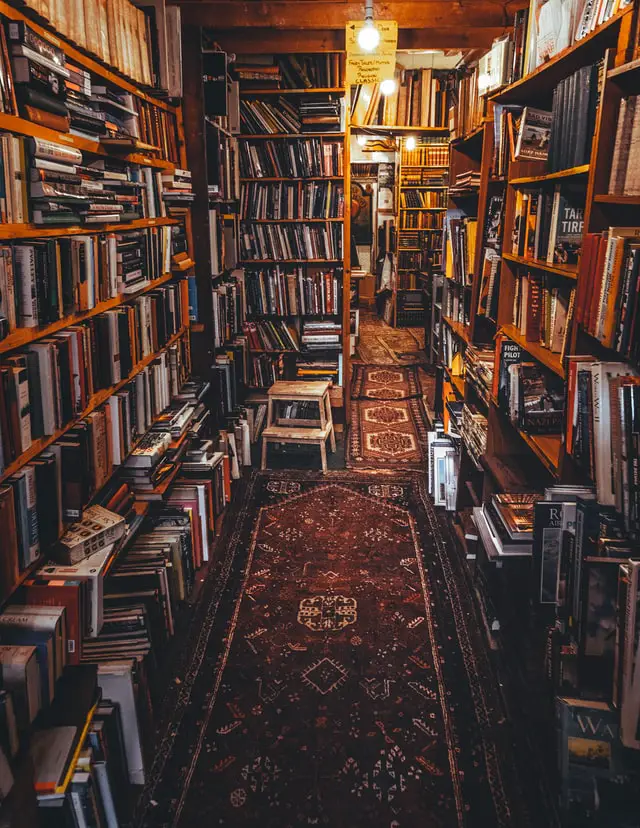 It's impossible not to love this modern-day fairy tale of a famous actress Anna Scott (Julia Roberts) who falls head over heels with the timid owner of nondescript The Travel Book Company, William Thacker (Hugh Grant), who later rejects her. Rather than hat-in-hand, she comes to the store metaphorically not with hat-in-hand, but with an original romantic painting of lovers by Marc Chagall, and states plaintively, "I'm just a girl, standing in front of a boy, asking him to love her." Notting Hill (1999) is to this viewer who has watched the film countless times, utterly irresistible and even believable. "Fairy Tales can come true, it can happen to you, when you're young at heart" (Richards and Leigh, 1953).
The fact that the travel store is a tiny one where barely anyone shops, suggests a metaphor for an opening to a parallel place, a placid and peaceful one free of hassles and scandal, where romance flourishes. Look where this couple of misfits end up: On a bench dedicated to one's true love from another time, in the middle of a private park, with the former actress pregnant…these two in their own little world could call it "home." Here's to new and better beginnings for us all.
Funny Face (1957)
Fashion and philosophy meet in this magazine-inspired search for the "Quality Woman," a model intended to personify the "brains and beauty" theme of a new collection by Paris-based designer, Paul Duvall. Rather than a professional model, photographer Dick Avery (Fred Astaire) looks to hire bookstore employee, Jo Stockton (Audrey Hepburn) – a "funny face" woman who he finds interesting and beautiful – who he once photographed more or less by happenstance, in a Greenwich Village bookstore. She signs a contract to model, based on a trip to Paris where she will meet her French philosopher idol, where the assignment and expectations naturally go awry. But in the end, it appears that wedding bells are in the offing between the "funny face" model and her dashing photographer. And as ever, it began, as wondrous affairs of the heart do, in a bookstore.

Magical Take on an Enchanting Bookshop That Materializes on Film
"Do You Believe in Magic?"
Harry Potter Films Feature Flourish and Blotts in North Side Diagon Alley Established in 1654
Imagine a bookshop with shelves stacked to the ceiling, filled with wondrous books of magical qualities, the likes of which no ordinary beings had ever seen. A few books "had nothing in them at all" and at times, the book on invisibility was…well…missing or so it seemed. Most of the Hogwarts students purchased their schoolbooks here, as many were required reading. Witchcraft, curse breaking, wizarding books, merpeople, an entire section devoted to dragons, The Monster Book of Monsters (restrained in an iron cage, to prevent violence and doing damage to each other, of course), and such high-demand volumes as The Life and Lies of Albus Dumbledore were also available for purchase. The store offered a unique air delivery service via owls.
Related: List of Harry Potter Movies in Order
Such remarkable offerings make the bibliophiles among us contemplate, "What fantastic volumes would a bookshop of our own imaginings offer?" We could step into stories, change endings within, witness sword fights, always let the good guy win, have shelves of books transform into other shelves, witness redemption on a grandiose scale, go back in time to visit other ages…Limitless, when you stop to think about it.
Bookshops as Backdrops in Film Just Because
Bibliophiles of the World Unite
Bookstores are often the focal point of films because we identify with those who find comfort and love within and among the shelves, like a warm embrace. Among the many is The Bookshop (2017), where against all odds, hardly the most profitable enterprise, English widow Florence Green (Emily Mortimer) decides to open one (and the floodgates to literary understandings ) in a small village town. What they and we have in common is this: wherever and whenever we find ourselves in a bookstore, surrounded by authors we cherish, we are home.