My family and I spent some time in Krakow, Poland in 2017 and boy, did we enjoy it. A walker's city, full of parks, a gorgeous river, rich history and a stunning castle. What more could a visitor want – how about one of the coolest bookstores to be found in any city.
Massolit Books and Cafe is an old book lovers paradise with editions jammed along every wall in multiple little rooms inside an old home. You could spend all afternoon here. Their coffee is nice as well.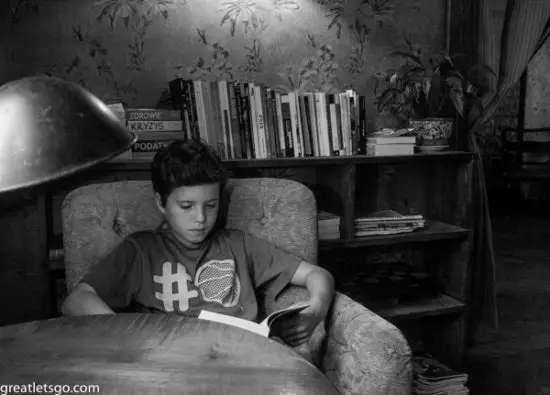 I'll share with you some thoughts by others on this terrific english language bookshop in Krakow – if you ever visit the city don't miss this little gem.
---
One of the Six of the Best Bookshops in the World
Massolit Books & Café, Krakow, Poland
Massolit is an independent English-language bookstore specialising in both old and new titles, at discounted prices. Located in the old town of Krakow, book lovers can also actually shop over 20,000 tomes via Massolit's online store. But we recommend you visit in person to witness the beautiful café, or spend a few hours browsing in one of the store's magical back rooms…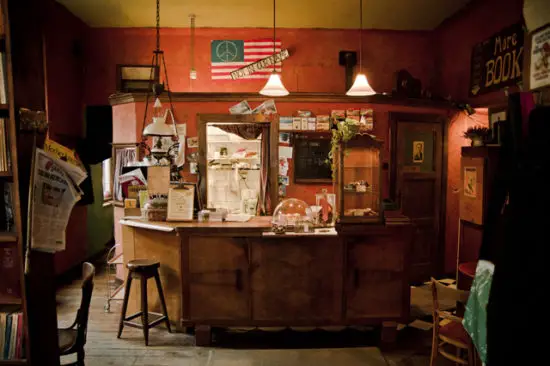 *****
Still like the smell of an old book? Searching for something to read in English? Been traveling through Europe and wishing for a bagel and cream cheese? Then look no further than Massolit Cafe and Books. With the largest selection of English-language books, both used and new, you can find anything to read here, and at a good price too. You can even browse their selection online first.
Visit their website here. And visit them in person at 4 Felicjanek Street. Just walk southwest from the Main square, crossing the planty and turning down Smolensk Street. Then take the first left and find the shop at the corner of Felicjanek and Bozego Milosierdiza.
– view the original article at: emilysguidetokrakow.com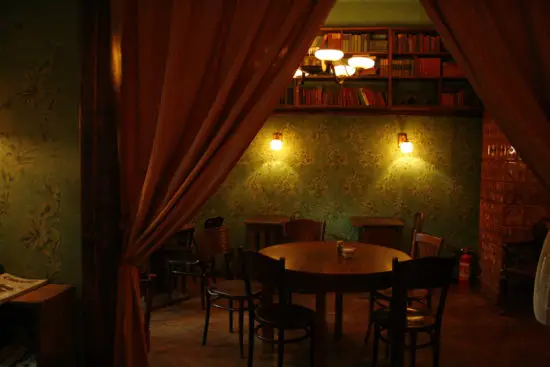 *****
The best English-language bookstore in Central Europe, owing in large part to its unique cafe atmosphere. With books on all subjects and specialising in Polish, East European and Jewish literature in English, here you'll also find recent English language periodicals (store copies) to peruse over coffee and a slice of pie, or even a glass of wine. Stocked with remaindered books from the States, the selection is surprisingly good, and the prices are the best you'll find anywhere. This legendary establishment has been long-running but constantly needs and deserves support. Still if you're on a budget you can trade the novel you finished on the train for credit towards a new one. Also look for their American-style bakery nearby at ul. Smoleńsk 17.
Click here to view original web page at www.inyourpocket.com
*****
The Best Bookshops in Kraków, Poland
Kraków is a spectacular city with a vast history documented in its synagogues, basilica towers, and now in a museum underneath the market square. Many of the historical buildings have been converted into small new and used bookshops with cafes. The mixture of modern and historical books and art offered within the archways, dusty rooms, and by turn trendy coffee shops of these bookstores provides a means to embrace Poland's variegated past as well as its dynamic present.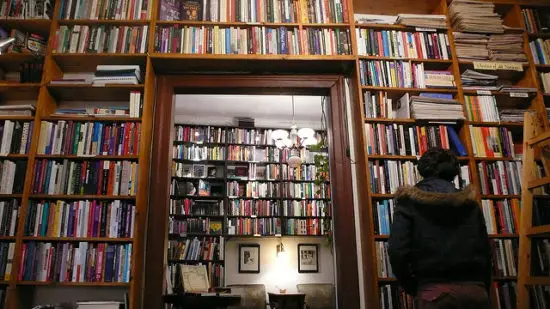 I first discovered Cafe Massolit, Kraków's only English bookstore, on a grey fall day when I, a Polish beginner, needed a book I could actually read. I stepped inside and found stacks of modern English literature, histories of obscure places, and books of beautiful poetry. Farther ahead was a cafe counter replete with apple cake and brownies below signs in bright chalk offering tea and coffee and soup. The side door to the right led me to three other rooms full of English new and used books, carefully arranged by themes including history, sex, feminism, and spirituality. That first day I sat on the thick couch in the back room long enough to discover a regular English poetry group hosted by one of the city's many ex-pat language teachers. Massolit would truly be a gem of a book store in any country; given that it is tucked away on a corner street rarely seen by tourists in Kraków, its wide selection of English books is especially astonishing and unique.