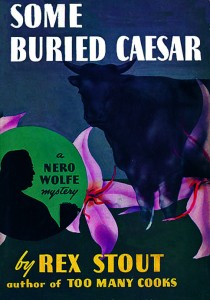 There were days when I sold well over a hundred hardcovers. Mostly hand selling, some via The First Editions Club I managed. My enthusiasm for a certain title, and the collectibility would combine to convince an already interested party to buy the book I was praising. If I had read the book, naturally, my sales pitch would be more informed and rooted in personal pleasure. If I'd not yet read the book, or it wasn't something I was likely to read, I still sold it well based on fellow booksellers' thoughts, Publisher's Weekly, The NY Times Book Review, and again, collectibility. I became obsessed with making sure a book was in pristine condition when selling it as an 'investment'. Not a visible wrinkle, tear, spot on the dust jacket was permitted. The book must have no bumped corners.  (bumped is when the tips at top and bottom of the book's boards have been squashed via falling, or bad packaging) No damage to the interior pages was acceptable either, nor was any kind of scratch or stain on the boards beneath the jacket.  I was looked at askance by fellow employees and the boss, at one place of employment. Which was slightly ironic, since I was hired for the express purpose of selling hypermodern mysteries to collectors.
But after the honeymoon phase of employment, it became apparent no authentic interest in this area existed.  Actually, it was abundantly clear that the part owner actually disliked the genre, thought it substandard literature. I can hear the question, 'why did he own it then?' My feeling after realizing he wasn't sole owner, was that it was a job, or more to the point, career, and he had a wife and child to think of. How it came about that this particular individual ended up 'owning' the store, I am not privy to. I do know that the people who owned a couple of bookstores on the Upper West Side, in the area of Lincoln Center, in NYC, were the primary proprietors, and that for whatever reason, this fact was not for public consumption.
Given the facts of the person in charge of the store wasn't a die hard crime fiction fan, and up until I was hired no effort was put into tapping the collector's market, with either new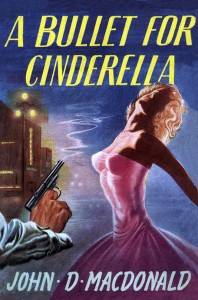 titles, or antiquarian, it was a complete shock to myself, and the entire mystery book-selling community, when the owners of the store purchased an extremely well known, highly regarded individual's extensive antiquarian American detective book collection. Apparently, for some time various booksellers had been trying to negotiate buying this collection from whom ever had control of it. My former boss, being one. There are many high end reputable dealers that one would expect to acquire such gems–this store wasn't one of them.
As the only person who had any experience selling older first editions, I felt responsibility start to crowd me. Other book-dealers were furious over our having this collection. Once it became public, the phone didn't stop ringing with various collectors, dealers, and just plain curious buyers. And the books hadn't been unpacked yet. My boss decided to split the selling of the collection into 2 halves–the first group he wanted to create a catalog with all pertinent info, and color scans of each jacket. He knew that I had experience with scanning and making cards from my collection, and he also was aware that my husband's job responsibilities included color output. We were enlisted to create the catalog, with payment being a free first edition from the collection. As crazed collectors, this was equivalent to Midas' gold. We also had first dibs on buying a book or two from the collection, which we immediately took advantage of. My husband carefully scanned each jacket and returned them to the store, where the owner started pricing and filling in the data needed beside each title. He decided he wanted the catalog to be in style like ones Between The Covers upscale dealers put out. Glossy, tall, little width, with each book well displayed and described. (I was henceforth a persona non—who copied their catalog–to Between the Covers.) My husband and I spent every moment not at our real jobs creating the best looking catalog we could. I can't say I was disappointed with the outcome–I thought it was quite nice. The boss seemed happy enough. We chose our books–mine was a first edition inscribed by the author, Helen McCloy, The Deadly Truth. My husband's choice was a bit more obscure, but really wonderful–Dead Man Inside by Vincent Starrett.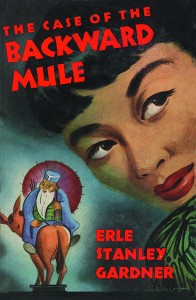 Former customers from my past employment came in to purchase a piece or more from the collection. One friend was so thrilled he could get a pristine copy of Murder on B Deck, he was beside himself. The titles were not inexpensive. These were rare first editions in jacket, most inscribed by the writer, with an association to the collector, Carter Burden. Shirley Carter Burden, Jr  died fairly young, at 54. His pedigree included being of the Vanderbilts, and  hollywood silent screen legend Douglas Fairbanks. He grew up in Fredric March's former home, and partied like it was 1999 during the early 60s with the in crowd of the time, Andy Warhol, Truman Capote, Norman Mailer and various Kennedys, in particular, Robert. He later became a NYC politician, a major philanthropist,  collector of art, and 20th century first edition literature.
The Carter Burden collection was massive,  the crime fiction section just a teeny part. Now it was up for grabs and collectors wanted their handful. Former customers, a lovely couple, were upset with me, feeling I was ignoring their needs, which wasn't the case, but because of the rather hectic feeling of wanting to sell the books, but at the same time trying to satisfy everyone, I wasn't as attentive. Some of the titles were locked in glass cases, but most were still in the basement, awaiting unpacking for the second catalog (which never happened–the owner had no intention of creating another catalog, the first was for interest and show.)
One of the more bizarre days of selling the Burden collection, only for me, was dealing directly with my former misogynistic boss, who was desperate for certain pieces in the collection. I would guess that his collection could rival almost any in the crime fiction world, if not surpass it, but until every entry in the Hubin Biblio volumes are checked off in pencil, there will be no rest for him. With whatever faults he and I had with each other, he taught me everything I knew about collecting crime fiction. So it was very odd, selling something to him. He couldn't have been more charming that day. Naturally, witnesses abounded, but more importantly, I had some power in my hands as to what he may or may not get–remember, others were panting after the same pieces. I can't recall any of the titles he purchased, I think there were not that many, even for him the cost was a bit high.
I was asked one evening by a gentleman if he could see the Ellery Queens in the cabinet. After holding and perusing the inscribed pieces, he bought one or two at several thousand a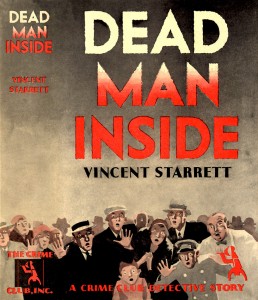 piece and revealed he was the son of Fredric Dannay, one of the duo writers who made up the Ellery Queen name. This was terribly exciting for me. We chatted a bit, I told him I had a little piece of Queen, a junior mystery signed by one of the two authors. It certainly became a highlight in my book selling career.
Despite the busy interest in the books, they weren't sailing out the door–but they were walking fairly briskly. For my boss one night, it was revealed that it just wasn't quite good enough. In some kind of fit, he exploded at me that he needed these books to sell or "he may lose his house." Nice declaration for a part owner to bestow on the only employee with minimal knowledge of the antiquarian market. At this point I was still feeling fairly kindly towards him and so redoubled my efforts. It wasn't as if the only responsibilities I had were to sell this collection–I had the First Edition's Club, writing a newsletter, waiting on customers, ringing them out, ordering books, returning books, unpacking books, shelving books, setting up author signings and events,  etc etc things every bookseller has to do. I only worked 3 days in the store and one or two at home doing the newsletter. But I sallied forth.
One night it was quiet, almost time to close, no one in the store, no one asking questions, or buying a paperback. A man came in, went to the glass case, and idly asked me questions regarding why the books were valuable. I rattled on enthusiastically about the rareness of the Rex Stouts, and Queens, and whatever else was in the case. I assumed this would be a nice way to eat up time until closing. Surprisingly, he was acutely interested. In particular several of the Stouts struck his fancy. Each Stout was at least, at least, 3,000 bucks. I honestly thought he was killing time until some other appointment he had around the neighborhood took him off.  I never felt a threat–a feeling he may try to rob, or steal the books.  I have an intense sense of these things as I've expressed in other posts. He politely asked me which titles were the best investments and/or best reads, and from my point of view I told him. We must have chatted like this for a half an hour or more, when he abruptly stated he would take all the titles I recommended. I believe I may have gone into a teeny period of shock. Although I had  enthusiastically given him all of my sales get go like any regular collector, he was obviously not one, he knew nothing about the authors or books.  An anticipation flutter went through me followed by a mental, be careful, Diane, there must be a trick somewhere, keep calm and never let the books out of your possession until legitimately paid.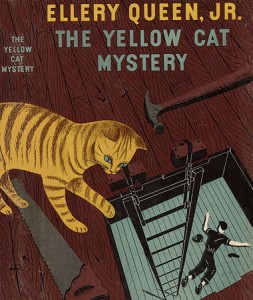 I knew there was no way I could possibly take a check. And I was certain the man didn't carry boatloads of cash. He pulled out a credit card. My immediate thought was, no way does he have a limit that high. It's never going through. I am not of the richer classes, I've no idea what limits are on people who have been endowed with bucks. Apparently, $13,000 did not exceed his limit, because a sum close to that was what he paid for his several books. Not a huge amount at 3,000 plus a piece–well you do the math, because at the time, I couldn't have done simple Dick and Jane adding. I returned his card, carefully wrapped the books, bagged them, thanked him, and with that, he left.
I kept checking the receipt–I was afraid the signature was made with disappearing ink. Or it was signed Napoleon or Theodore Roosevelt. It was past closing time. I locked the front door, praying he didn't return claiming  a poltergeist had possessed him, and as he wasn't as literate as the ghost, he wanted to return the books.
I was on book cloud 9. I feverishly dialed my boss's number to give him the fantastico news. His wife answered. She wasn't thrilled to hear my voice. She disliked what she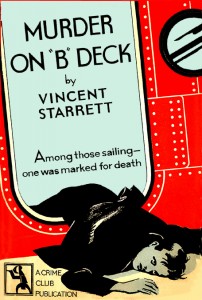 considered interruptions from the worker bees, I suppose. I had called maybe twice before, once to ask an important technical question, the other to explain the gates would not come down. Still, she was anything but warm. I considered telling her, but thought it unwise. When the boss came on, he wasn't a glass full of glee either. I could tell they must have had wine with dinner.  I don't think I kept any suspense, blurting out I just sold 13 thou worth of Carter Burden! I was so elated, I almost didn't notice the underwhelming response. He was pleased, no doubt, but he wasn't pleased I had called his private home to tell him the news. That home he said he would lose if I and he didn't sell the collection. I didn't let it bother me. I thought of how my former boss would have reacted, despite my problems with his misogynistic tendencies,  the sale of that many rare books in one shot would have had him on at least cloud 7. And, there, was the whole shebang. For a lover of crime fiction, of Stout and Chandler and Queen it wasn't the money so much that was impressive, although, I mean, wow, right? It was the thrill of expressing a love for the written word and conveying it well enough to someone who probably would have scanned the case, looked at a few paperbacks, and left, had I not stepped up and talked about my love of the genre.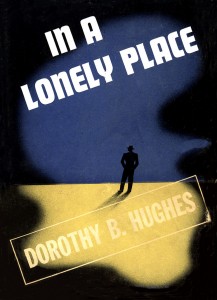 I never saw the contents of the other half of the Burden collection. It's just as well. It would have been painful to experience the indifference to the magic of selling more prized pieces. I'm content to remember my personal best selling day ever, and the thrill it still gives me.