Monte Cristo Race To Become a Bookstore–A Fight to the Finish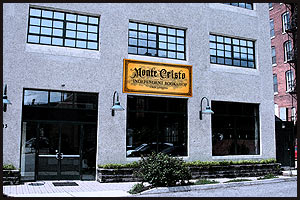 The almost  bookstore I wrote about a month or so ago has an update on their financial progress–they have lowered their goal from 45, 000 to 10,000 and with loans etc, they can make the business a go. But only  two weeks remain until their deadline, if they don't make their monetary goal, all the money returns to the donors, except for anonomous ones.
If you'd like to read my original article–you can do so here
Hello again everybody!!! We are just 2 weeks away from the end. At this minute we need $4300 more in contributions! Things are really speeding up now, as the sense of urgency of our campaign sinks home. We have a face book "event page" setup so we can all track the countdown live:
http://www.facebook.com/events/406753179375108/
We should be back on with more updates before then, but please click that link and join us in that countdown. Could be a photo finish!
We need your help though, can you please personally message or email FIVE of your good friends, or potential donors, or writers, and tell them about the great things that are happening involving our fundraiser!
Thank you!
<img alt="Here are some books that will be ours if we meet our goal!" src="http://d2oadd98wnjs7n.cloudfront.net/medias/336550/pictures/full/20120717182834-Books__20_.jpg?1342574921" width="400″ />